Horoscopes
The L.A. Taco Horoscope for November, 2018
12:54 PM PDT on November 1, 2018
[dropcap size=big]H[/dropcap]ang onto your crystals, kids. This November, logic and reasoning will get you nowhere fast. Rely instead on love and wanton grooviness — values supported by Venus and Neptune. (Both planets go direct this month. And Venus resumes her Morning Star status on the 16th, when early risers can see her shining in the eastern sky.) Angels can also enjoy two meteor showers: the Taurids (November 11th and 12th) bring love and happiness to the sky, and the Leonids (November 17th) have everybody showing off their dance moves. It's all fun and disco until Mercury goes Retrograde November 18th, disrupting travel plans right in time for the Thanksgiving holiday. (Triple check that itinerary and print a hardcopy. E-tickets don't work when your iPhone catches fire, falls in a toilet, and creates a hazmat situation at LAX.) Ah Mercury Retrograde; so much fun. A full Moon in Taurus (November 24th) restores balance after the holiday. The moon is exalted in Taurus - meaning it's extra potent and happy – so expect a city-wide heart-opener.
Aries (March 21 – April 20)
Looking for a love forecast? Maybe some lucky lotto numbers? Sorry Aries, November is all about financial responsibility. So get ready for some productive adulting. The month begins with a focusing of energy when the Moon eclipses your Ruling Planet Mars in your Career Sector (November 15th). This occultation will leave you disoriented. When you stop being busy, do you stop being you? Take some Ram time and find out if you are just spinning your wheels or making meaningful progress. On the 18th, Mercury goes Retrograde in your Joint Income Sector. This is no time to merge bank accounts with your significant other; however, it is a great time to make a financial plan together – the organizational power a Retrograde Mercury affords is often underrated. Just don't act on that plan until Mercury goes Direct in December. On the 20th, Uranus aligns with the Moon in your constellation. Demand freedom at any cost. But remember, freedom from one's own ego is the ultimate revolution. From there you become a real danger to the status quo. On the 24th, the Full Moon lands in Taurus, delivering material security. Paying the bills supports emotional balance, and this Moon attracts all kinds of wealth. It feels good to be the grownup in the room.
Taurus (April 21 – May 21)
Feel good in your body this month, Taurus, when your ruling planet Venus aligns with the Moon in your House of Health (November 5th). Your constellation hosts the Taurid Fireballs (a.k.a. really bright meteors). They brighten L.A. skies November 11th and 12th, supporting determination and hard work. Introspection is overrated for the Bull this November, so no need to overanalyze your badass self. Just go get done what needs to be done. Watch out for the Retrograde Mercury November 18th. It lands in your partnership house, temporarily disrupting the good vibes at home. A Full Moon in Taurus (November 24th) brings out your best qualities; namely, appreciation of beauty and a kind heart for those around you. (If you can get tickets, achieve a trance-like state at LA Opera's production of Philip Glass's Satyagraha.) The month ends with your ruling Venus showing her brightest face – Venus has phases, just like the Moon – bringing love to your Work Sector (November 27th). Do good things and good things will come your way.
Gemini (May 22 – June 21)
All eyes are on the Twins' ruling planet this month – but even Mercury natives like yourself will tire of that planet's shenanigans. At first, it's fun though. When Mercury enters Scorpio (your House of Health) November 6th, expect to be preoccupied with sex. All Month. Seriously. On November 8th, Mercury aligns with Antares – the red heart of the scorpion – triggering brilliant insight. This level of mental clarity doesn't happen every day, so whatever comes up, write that sh*t down. When Mercury goes Retrograde on the 18th – I told you, shenanigans! – conserve your energy. Avoid entering into spiritual commitments, either to ideas or to other earthlings. When the Moon visits your constellation on the 26th, you will be as chatty usual, but the only word you need to say is "NO." Be a little selfish. If you can avoid spreading your charming self too thin, you will have more to offer others in December.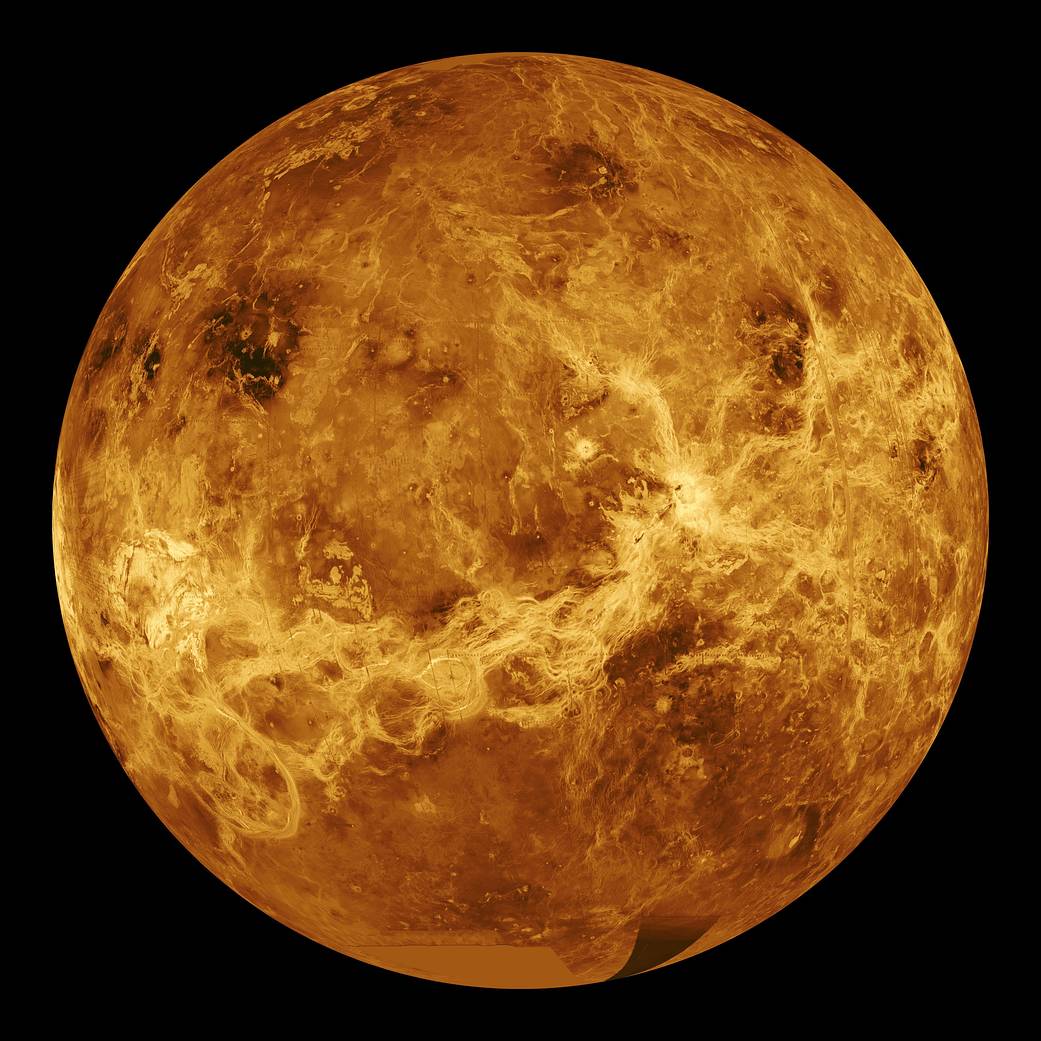 Cancer (June 22 – July 22)
Put the tissues away, Crab. Your Moon comes to its own emotional rescue this month, after some quick trips around the Zodiac, bringing good vibes only. Gratitude? Love? Friendship? You got it. The month begins with a Lunar-Venus alignment in your Communication Sector. Tact is heightened – your foot will stay out of your mouth – and everyone will appreciate your talent for smoothing over the drama without getting attached yourself. On the 7th, a New Moon supports new beginnings. Protect the positive mojo any way you can — smudge, wear protective crystals, get a reiki session. Put in maximum energy on the 11th when Saturn aligns with the Moon in your Marriage House. The best relationships demand your best work. Mercury goes berserk on the 18th in your Health Sector, but you will be OK if you watch your inclinations. Substitute kombucha for vodka. A Full Moon in Taurus restores emotional balance on the 24th. Enjoy some loving celestial guidance in professional concerns. This Moon supports reflection and goal setting. You are on the right track.
Leo (July 23 – August 22)
Once again, it's all about the kitty. The lion's heart swells when the Leonid Meteor Shower radiates generosity throughout the Zodiac (November 17th). On the 18th, Mercury goes Retrograde in your Love House – which may frustrate you sexually, seeing as it coincides with your ruling Sun entering the constellation Scorpio, a.k.a. bordello of the Zodiac. I recommend cold showers and long hikes. Financial luck comes your way on the 25th when a Solar-Jupiter alignment in your Domestic Sector puts money on the table. Things should calm down at work when the Full Moon in loving Taurus balances your Career Sector (November 24th). At the end of the month, your constellation hosts the last quarter Moon – a theatrical position. When you don't reign in your love of drama, a star is born. Cut loose.
Virgo (August 23 – September 22)
The Virgin's constellation hosts mega-goddess energy this month. November begins with a Moon-Venus alignment in your constellation, strengthening your foundational qualities: love, compassion and looking fantastic. (Seriously Virgo, what is your skincare secret?) When Mercury goes Retrograde in your Creativity Sector (November 18th) you have an excuse to rest. Stay in your lane and don't start new projects until your mind clears in December. A Full Moon in Taurus supports Travel for Virgos just in time for Turkey Day (November 24th). You are the only sign that gets a reprieve from the Retrograde Mercury travel ban, but if you haven't bought your tickets yet, get on it. Did you know that Venus has phases, just like the Moon? She achieves her maximum brightness in your constellation on the 27th. She also reclaims her position as Morning Star this month, so start every day with an extra boost of love.
Libra (September 23 – October 22)
Let's face it Libra, your scales don't stay balanced all the time. They tilt up and down with your moods. Case in point, the New Moon in Libra on the 7th leaves you super sensitive to the opinions of others. Wear clean quartz and avoid jerks — they wreck your equilibrium. On the 13th, Venus steals the celestial show, reclaiming her position as Morning Star. Let love shine in your heart when that planet resumes Direct Motion. And everything is hunky-dory until that bastard Mercury goes Retrograde in your Family Sector, right in time for the Thanksgiving Hell-O-Day. (The drama subsides before December's holidays, but do what you have to do on Turkey Day. Sometimes avoiding alcohol helps. Sometimes it doesn't.) A Full Moon in your House of Sexuality (November 24th) coincides with the Sun's entry into Scorpio — a risqué set of planetary affairs. Marvin Gaye has your playlist. Your ruling Venus achieves maximum brightness on the 27th in your House of the Subconscious. Love will illuminate your values. Pay attention. Know thyself.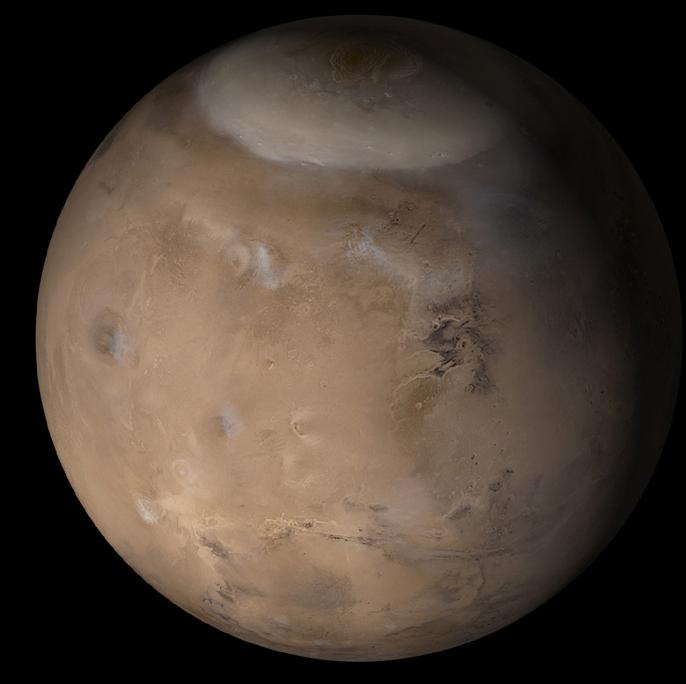 Scorpio (October 23 – November 21)
Scorpio, you devil. This November you share your naughty vibes across the sky, and now the whole Zodiac is sex-positive — even modest Virgo! The month begins with Mercury achieving his greatest distance from our Sun – "Greatest Elongation" for my science friends – in your constellation on November 6th. This phenomenon is associated with mystic revelation, and your tantric energy takes us all a little higher. On the 8th, Mercury aligns with your red heart – the star Antares – generating big ideas. Expect more mental clarity than you are accustomed to. Write that sh*t down. Your ruling Mars aligns with the Moon in your House of Home and Family (November 15th), when those closest to you push your buttons. Control your temper. Anger makes for sloppy thinking. Luck visits your wallet on the 25th, when Jupiter aligns with the Sun in Scorpio. But don't let that money burn a hole in your pocket until Mercury leaves Retrograde in December.
Sagittarius (November 22 – December 21)
The Archer rolls up his shirtsleeves and gets to work this November. Saturn aligns with the Moon in your constellation, supporting professional ambitions on the 11th. Seriousness (and sobriety) will maximize outcomes. Beware of self on the 18th when Mercury goes Retrograde in your house of self-undoing. You will not lose iconoclast status by laying low for a few weeks. The Cisco Kid had a hideout. So did Johnny Cash. Retreat to yours until the Retrograde ends in December. A Full Moon in Taurus on the 24th brings loving balance to your marriage house. Enjoy maximum smooches. Continue to loosen up when your ruling planet, lucky Jupiter, aligns with the Sun in sexy Scorpio, firing up the Archer's mojo (November 25th). Play Deep Purple in your head. This planetary combo also supports finances – but remember, Mercury is still in Retrograde. Make your plans but don't act on them just yet.
Capricorn (December 22 – January 20)
Get a jersey now. Put "sea-GOAT" on the back. The whole Zodiac benefits from Capricorn's ruling planet Saturn's achievements when that pretty planet aligns with the Moon in your House of Karma (November 11th). This sounds way heavier than it is. It supports mega spiritual growth from minimum effort– put in a nickel and get out a dollar. Give yourself the gift of you. On the 15th, Mars aligns with the Moon in your constellation. This can trigger tidal waves of temper tantrums – even rage. Cardio helps. On the 24th, a Taurus Full Moon in your Work Sector brings love to your job. Work attracts wealth under this Moon. Feel your heart open, and take the edge off your seriousness. Like the Zen boys say: Chop wood. Carry water.
Aquarius (January 21 – February 19)
Listen up, Water-Bearer. A Lunar-Neptune alignment in Aquarius brings this monthly reminder: You are a freaky cosmic love child with big old hearts in your eyes (November 16th). Keep that in mind during Mercury's Retrograde — it starts on the 18th and it lands in your Career Sector. You may feel like you are not making any professional progress, but this a great time to make a business plan. The organizational bennies of a backwards Mercury are underrated. Rebellious tendencies backfire during a Retrograde, so check your head like the Beastie Boys said, and exercise self-discipline. Your ruling planet Uranus aligns with the Moon in your House of Communication (November 20th). Be careful with words. True freedom includes freedom from ego. Sometimes you are the trap. (Also, you will be super creative that day, so make cool sh*t.) Neptune goes direct in your constellation on the 25th. Be the shining example of happy hippiedom to those around you. Hugs. Art. Love. Repeat.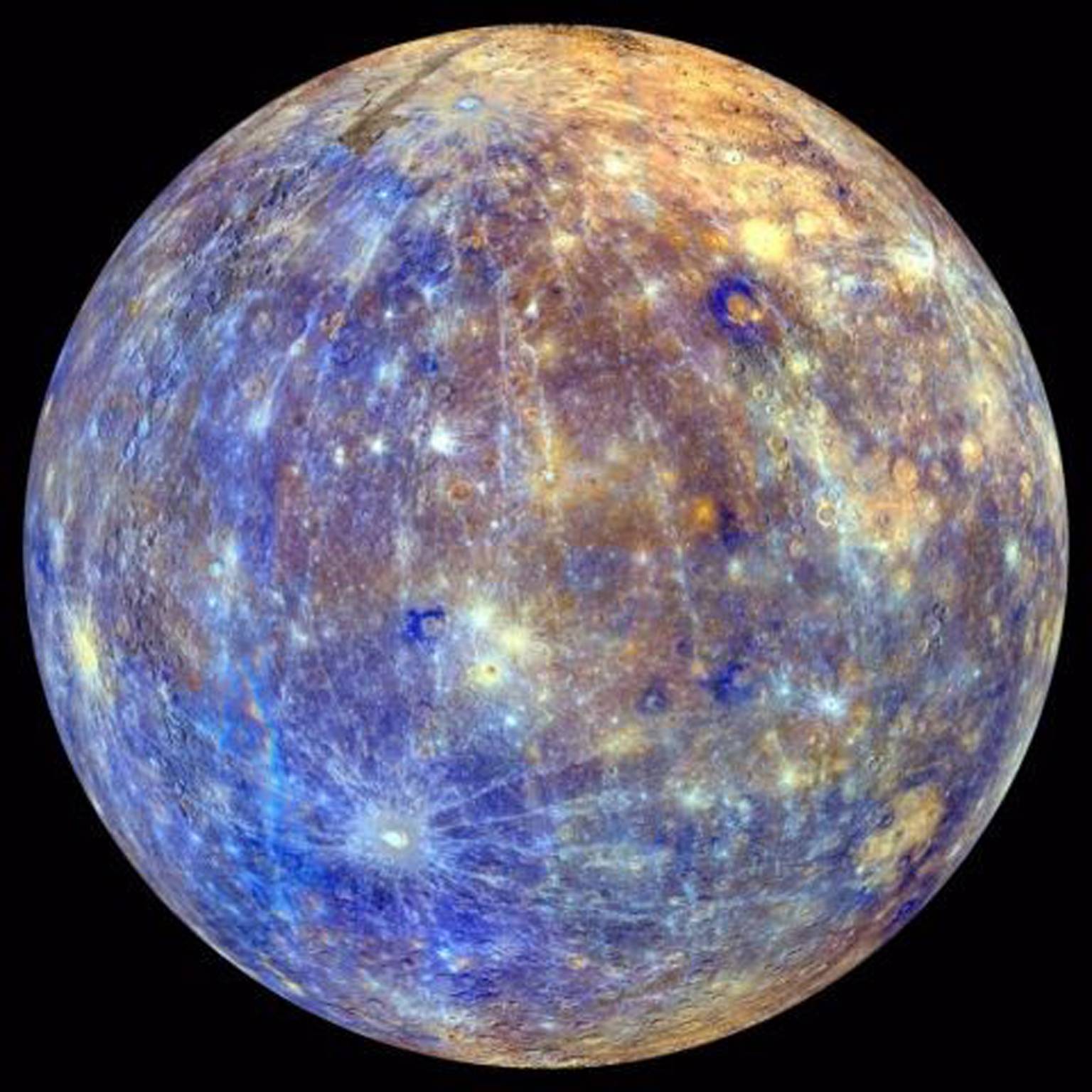 Pisces (February 19 – March 20)
Stay mellow and flow this November, Pisces. The mystic Fishes' aura glows green and lovely on the 16th when your ruling Neptune aligns with the Moon in your House of Subconscious. Read David Foster Wallace's "This is Water" to remember how to stay present. On the 18th, Mercury goes Retrograde your House of Travel. STAY HOME THIS THANKSGIVING! (Well, that was subtle.) If you must visit Grandma, print hard copies of flight confirmations and pack light — carry-on luggage is less likely to be lost by an airline. Don't worry, by December's holidays Mercury behaves himself again. A Full Moon in love-struck Taurus lands in your Communication Sector November 24th. Love letters and flirty texts abound. Lap it up. Want more good news? Your ruling Neptune goes Direct in Aquarius on the 25th, reestablishing your cosmic faith in a universe that loves her fishes.
Ophiuchus (November 29 – December 17)
Mercury goes Retrograde in your constellation on the 16th, Snake-Bearer. You might feel burdened by big questions of self and identity. Good answers will surface, and they will serve your plans to move past stagnation in 2019. What doesn't suit you? Maybe it's a suit. A career change may fit your nonconformist nature better and you deserve happiness. The Taurus Full Moon lands in your House of Partnerships — a great place to feel the love. Again, this may represent a new professional direction as this position attracts wealth in all forms. When the Last Quarter Moon lands in Leo (November 24th), watch your pride. Drama isn't your scene.
Stay in touch
Sign up for our free newsletter