Art
Interview with Xiou Ping
2:46 PM PDT on August 29, 2017
[dropcap size=big]O[/dropcap]ne of XIOU PING's photos graced the cover of Hamburger Eyes a few months back, and ever since we've been obsessed with finding out more about this enigmatic photographer, her work, and her fascinating personal history. A fixture of the New York hip-hop scene in the 1990s, Xiou Ping has lived in Los Angeles for years, taking care of her family and quietly continuing to produce fascinating images. A portion of her legendary archives will be shown next month at the show "Ruff, Rugged and Raw," which celebrates the iconic 1990's hip-hop scene. The show opens September 6th at Art Share LA.
What's your favorite taco spot?
Tocaya Organica in Venice beach happy hour, or Mesa Taco in Costa Mesa.
What brought you to Los Angeles, and what keeps you here?
I moved to LA because my dad was ill and it was the closest big city to where my parents live... what keeps me here is my beach lifestyle and my mom lives in Cali. My father passed away this year :(
When did you start taking photos?
I started shooting at the age of 17, my pops gave me a Canon A1 in high school.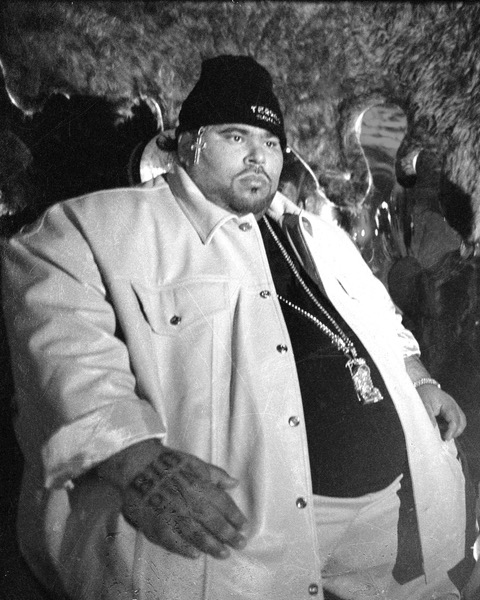 What brought you into the rap scene in New York, and what was that time like for you?
What brought me to NY originally was my career in production, and my love of hip hop. I had shot Biggie, Meth, Redman, ODB etc. in SF, and I met a lot of peoples and formed relationships... I suppose it was destiny.
I love city life and hip hop was a huge part of my culture. the 90s were the last days of analog life. Really Good times, best time, unforgettable times… HIP HOP.
Who did you enjoy shooting the most during that era?
My favorite was working with Diamond D during his sessions and also Easy Mo Bee during his sessions (platinum, gold producers) "look them up and know your hip hop history". Working in many studios from D& D recordings to Chung King to Hitfactory to Daddy's House. Both producers opened the doors to networking with other artists, and these relationships brought me to many unforgettable times and experiences in Hip Hop. Associates at various labels got me into places where not many were invited... at least not with a camera.
What was the hip hop lifestyle like in NYC at that time?
It's eclectic in NY then and now. Brooklyn to Soho to Harlem and the Bronx to Queens to the Lower East Side. Everyone had their own swag. No internet, just pagers and then giant cell phones lol.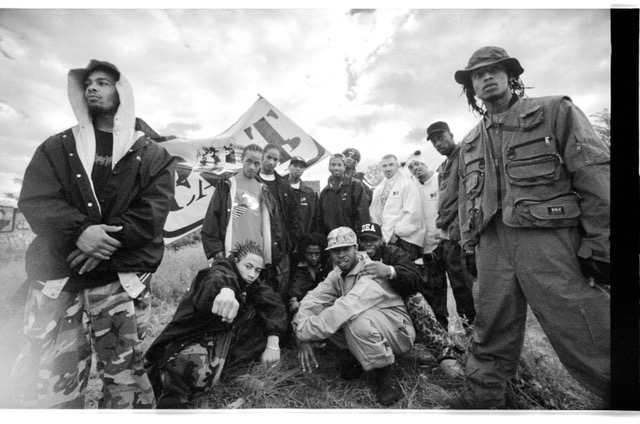 What did your days and nights look like?
My days I had a full time job always so I did my shoots only on nights and on weekends. I wasn't famous or paid for most of my shoots, that's why they aren't published yet. I did a album cover here and shot some photos for a couple mags, but it wasn't my full time job... more of an art hobby. I went to art school in San Francisco before my NY Brooklyn life.
What do you think of the current hip hop scene, how is it different from what you came up with?
I respect the current Hip Hop scene it reflects the times. It's changing and ever evolving. I think in the 90s it was more political and intellectual, not party and drugs all the time and fun mumbles. It was battles, cyphers, and very lyrical... at least the underground. I believe it's changing and evolving again, and Hip Hop is universal It's about to get a lot more political.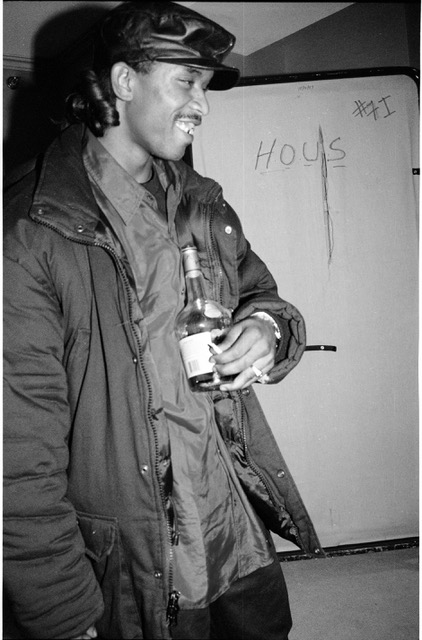 When and where were you most happy?
I stay happy though the struggle is real. I mos def had my ups n downs with my art, but I believe that's the process... NY gives you thick skin. I guess I can be crass and cynical, but I find my balance by breathing and creating. Trying to stay off social media, be in the now, but it's such a huge part of communication these days so its a balance. Yoga. Sunsets. My dog. My man. My fam. Stayin stress free. Making money is a positive things as well. Eating organic healthfood. Enjoying as much life as possible.
Do you have a favorite photo of your own, and from another photographer?
My favorite photo of mine is when I shot my self-portraits. Before the selfie we didn't have digital mirrors to see our selves so you never knew what the photo would look like 'til it was developed and printed, so back then I would say there was more mystery.
I look back and I am like, wtf! I love Nan Goldin, Mary Ellen Mark, Natasha Merritt, Diane Arbus, Cindy Sherman. My peers Tobin Yelland, Dennis Mcgrath, Thomas Campbell, Larry Clark are great inspirations to me. I can't choose a specific photo but these photographers/artist you should check out.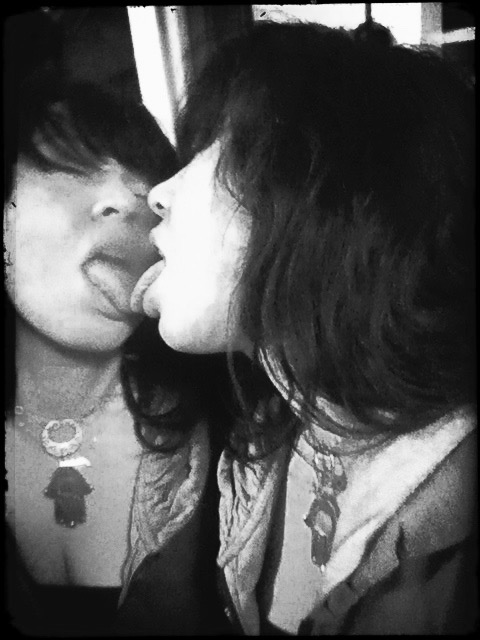 Do you have a lucky number?
11
How do you find relaxation?
Travel, Meditation, hiking, the beach, reading. Spending time with my friends and family.
We're living in the golden age of ________________?
We are living in the golden age of digital doom... one push of a button and you're deleted-- literally. Love to hope it will get better but I am not religious, I am a science nerd. Look at what's happening to our government as we speak. FRump is f-ing us in the you-know-what, with no Vaseline. We have to protest like it's the 60s and it's 2017. It's been hard in this male-dominated world as a woman photographer and artist. I am not happy with politics right now, I am inspired... this is good.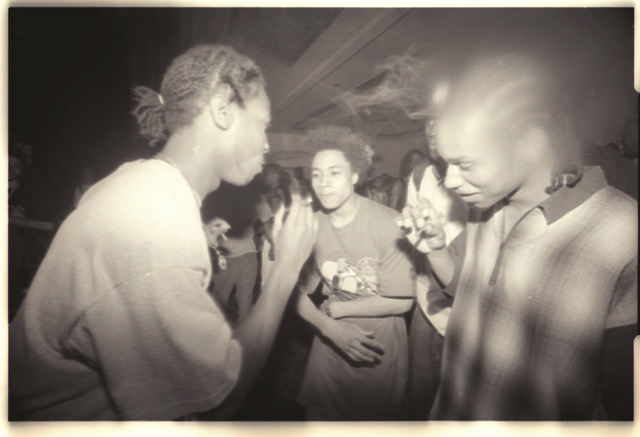 What's next for Xiou Ping?
I look forward to collaborating with a gallery to show my unseen underground historical photos I have printed large scale, I am also excited to show my self portraits from analog to digital meaning (1986 til now )My installations as well as performance collabs. My manifesto is ready.
You are both an artist and a muse. How do you balance those two in one mind?
I studied new genres (multimedia) balancing artist and muse comes naturally. The only separation is understanding where you are at in the moment. If I am artist I create, if I am muse I listen to direction and trust the artist... I enjoy both.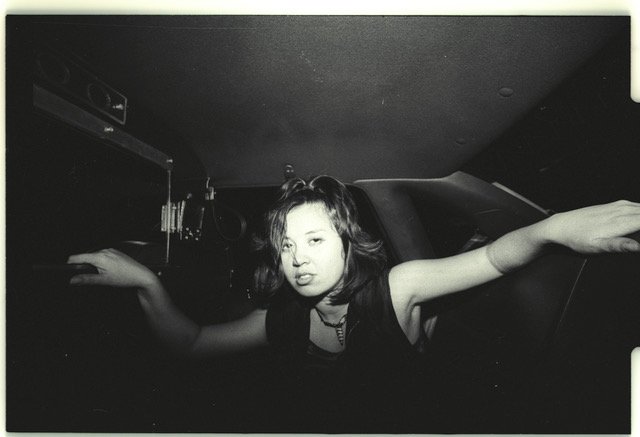 Got any shoutouts?
Shout outs to fam!!! Shout outz to My man. Shout out to my mentors. Shout out to my people!!! Much love and respect to humanity!!! Thank you Tobin Yelland, Ray Potes & Hamburger Eyes for the link... Super gratitude to L.A. TACO.
---
Follow Xiou Ping on Instagram. Keep reading for more info Ruff, Rugged and Raw.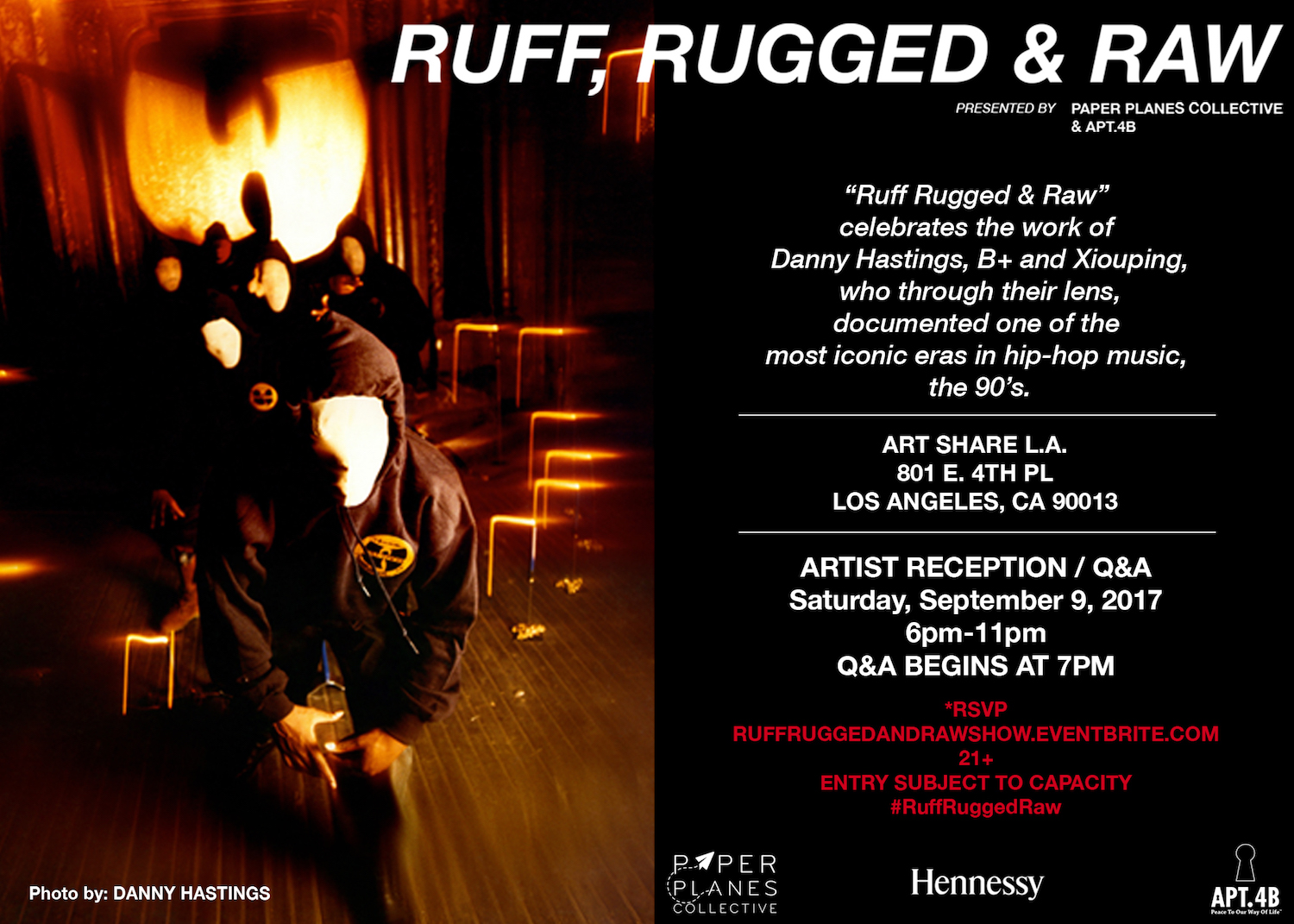 LOS ANGELES (August 25, 2017) – Paper Planes Collective, a marketing and events firm, and APT.4B™ a streetwear concept shop, have partnered to present, "Ruff, Rugged and Raw"; (#RuffRuggedRaw) a special '90s themed Hip-hop photography exhibit featuring the legendary works of Danny Hastings, Brian Cross (aka B+), and Xiouping in downtown Los Angeles.
"We're grateful for community-minded partners like Paper Planes that recognize the importance of spotlighting diversity in the arts; of making the enjoyment of art accessible to all," said Executive Director of Art Share L.A. Cheyanne Sauter.
"The history of Hip-hop needs to be acknowledged and celebrated. Born out of African American culture, rap music and the culture of Hip-hop has transcended time and race and is the fabric of not only urban communities but of popular culture everywhere," said Alma Tilghman, owner of Paper Planes Collective. "Ruff, Rugged and Raw is a personal passion project; it's my way of giving back to the communities that inspired and supported the evolution Hip-hop."
About the Artists
Listed in Complex Magazine as one of the 15 rap photographers every rap fan should know, Danny Hastings has shot more than 150 album covers. His most notable work includes Enter the Wu-Tang: 36 Chambers, Big Pun's Capital Punishment, and Nas' I am, among others. NYC-based Hastings works on various projects and directs the Official Latino Short Film Festival.
Brian Cross (aka B+) Director of Photography for the Academy Award–nominated documentary, "Exit Through the Gift Shop," and former Photo Editor of Rap Pages Magazine, B+ has photographed more than 100 album covers for artists such as Eazy-E, J Dilla, The Roots, and Tribe Called Quest. His photos have appeared in The New York Times, Rolling Stone, Vibe, The Fader, and many others.
Xiouping has created an abundance of classic '90s era, never released, behind the scenes Hip-hop images of artists including Biggie Smalls, Jay-Z, and Mobb Deep, to name a few. California native, Xiouping resides in Venice Beach. Her latest project is a multimedia work-in-progress titled, "Reconstruction of the Destruction, an Analogue Time Capsule."
About the Exhibit
"Ruff, Rugged and Raw" is open to the public and will run September 6 -10, 2017, at Art Share L.A. in Downtown Los Angeles. The artist reception, sponsored by Hennessy, will be on Saturday, September 9, from 6p.m. to 11p.m. which will include a Q&A with the photographers moderated by Tracii McGregor, former Vice President, Content & Communications, The Source.
The exhibition will also host a gallery installation by Xiouping. The Art Share L.A. Gallery hours are from 1p.m. to 6p.m.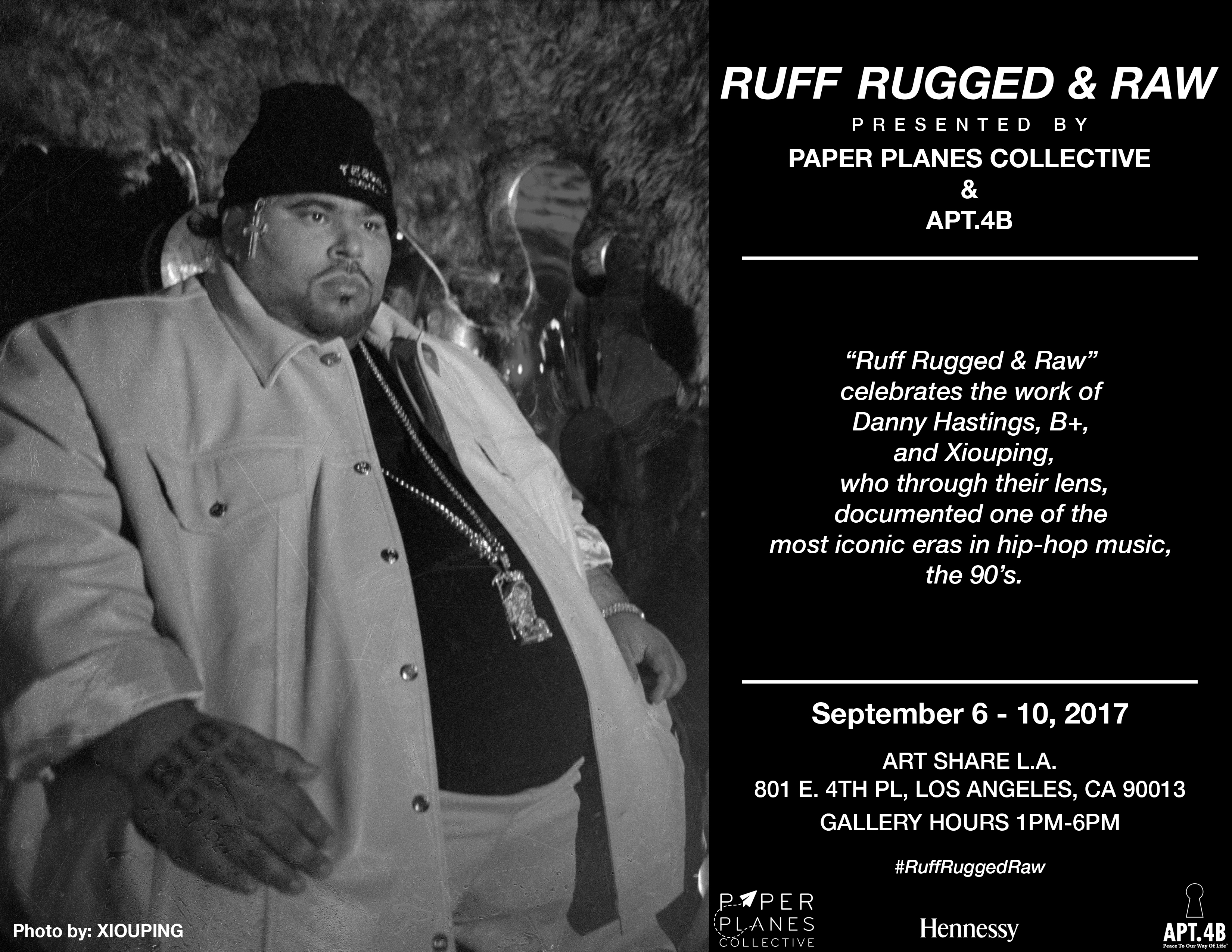 To attend the artist reception, a 21+ event, please RSVP https://ruffruggedandrawshow.eventbrite.com. SPACE IS LIMITED.

Stay in touch
Sign up for our free newsletter