History
Glendale: 20 Facts About Its History You Probably Didn't Know
2:14 PM PST on March 2, 2023
Glendale, L.A. County's fourth largest city, is located in the San Fernando Valley in the foothills and slopes of the Verdugo Mountains, an area occupied for millennia by Tongvan societies until the arrival of Spanish explorers and colonists in the 18th century tore the world as they knew it apart.
The city of Glendale's contemporary history begins in 1798 when a Baja-raised Spanish Army corporal from the 1769 Portola-Serra Expedition named Jose Maria Verdugo was granted the Rancho San Rafael concession from Basque-born Governor of the Californias, Diego de Borica. This allowed Verdugo use of the land for his animals to graze on, as he had been doing for the previous 15 years after receiving an eight square league of the rancho from his army commander, Governor Pedro Fages, in 1784.
The 36,403-acre land bordered the Arroyo Seco on the east, the L.A. River on the south, and mountains on the west, and included today's Atwater Village, Cypress Park, Eagle Rock, Highland Park, Glassell Park, Garvanza, Glendale, La Canada Flintridge, Montrose, Verdugo City, and Mount Washington. The Verdugo name still frequently crops up in these places, on everything from mountain ranges and towns to contemporary beer bars.
Verdugo died in 1831. After briefly becoming part of Mexico, California joined the United States after the Mexican-American War, and the land grants were legally kept in place by 1848s Treaty of Guadalupe Hidalgo. This would confirm the land grant acquired by Verdugo's son and daughter, Julio Antonio Verdugo and María Catalina Verdugo.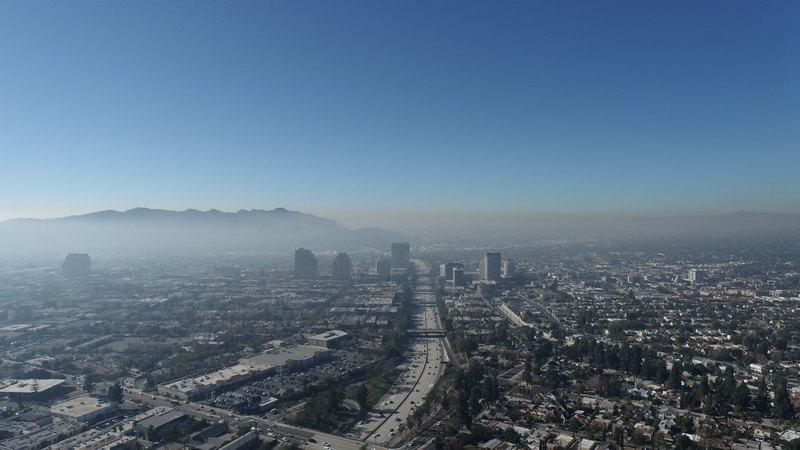 In 1857, Missouri-born lawyer Jonathan R. Scott, the first American justice of the peace in Los Angeles, traded 5,745 acres of Rancho La Canada for 4,603 acres from the west side of the Verdugo heirs' land. That land today includes the central business commercial of Burbank. The Verdugos, meanwhile, split their rancho land. Julio took the southern section and Catalina the north.
In 1860, José's grandson, Teodoro, built an adobe, the Catalina Verdugo Adobe, which remains the oldest building in Glendale. The site is also where Pio Pico and other Californio leaders surrendered to Lieutenant Colonel John C. Fremont in 1847 at the Oak of Peace.
One year later, in 1861, Julio mortgaged a big part of the rancho to Jewish business pioneer and Hollywood developer Jacob Elias, who co-founded Elias Bros. clothing store with his two brothers on the site of Downtown's modern-day City Hall. Julio could not afford the payments, and by the end of the decade, multiple parcels of Rancho San Rafael had been sold or lost to foreclosure. An opinion of an 1865 court case between Elias and Verdugo can be read right here.
Soon, several claims of ownership were being made on the Verdugo's ranch lands, leading law partners Andrew Glassell and Alfred Chapman to file a lawsuit known as the Great Partition with 36 individual defendants. This eventually forced the division of San Rafael into 31 sections, which went to 28 different people, including members of the Verdugo clan. Many of the lands sold by the Verdugo family eventually became such well-known neighborhoods as Highland Park, Eagle Rock, La Canada, and "the Lost City of Tropico."
Shortly after the settling of the land that became Atwater Village, a train service was established in the region. This brought more visitors and new residents amid a general real estate boom in the wide-open, barely occupied, often sunny Los Angeles region, newly being settled by a variety of newcomers from across the nation. In 1883, local residents of a small town known as "Glen Dale" met at a schoolhouse on lower Verdugo Road and officially adopted the name.

In 1887, landowners Cameron Erskine Thom, Prudent Beaudry, Erskine M. Ross, Harry J. Crow, Ellis T. Byram, Benjamin F. Patterson, and Ben E. Ward joined together to record their properties with the county recorder, who established the first-ever map of the official Town of Glendale. The men wanted to preside over a prosperous town of their own that could compete with nearby Pasadena, using the promised selling point of "pure mountain water in abundance" to sell real estate. The early town's modern-day boundaries were Lexington Drive (then called First Street) to the north, Harvard Street (once Fifth) to the South, Central Ave. to the West, and Childs Tract on the east. Tropico was to the south. Many streets, landmarks, and neighborhoods in Glendale pay tribute to these early city planners, including Mount Thom, Rossmoyne, Beaudry, and Patterson.
Establishing its first school district and newspaper, Glendale boomed at the start of the 20th century. In 1904, Leslie Coombs Brand, owner of Glendale's El Miradero estate (today's Brand Library), helped bring Pacific Electric Railway's legendary "Red Cars" to Glendale with railroad owner Henry E. Huntington. The Brand and Huntington names remain huge in the region, visible on a major mall and a treasured museum, respectively. Brand is also known, among many other things, for building a private airstrip to host "fly-in" parties with friends, while the soon-to-be-constructed Grand Central Airport would soon provide a departure point for the first commercial west-to-east transcontinental flight flown by celebrity aviator and Hitler-lover Charles Lindbergh.
Following the opening of Casa Verdugo restaurant in 1904, the town earned a reputation as a "dry town" throughout the next decade, with alcohol sales and bars are essentially forbidden, proof of the region's early religious and conservative roots. Until sometime in the 1960s, Glendale was also known as a "sundown town," meaning any non-Anglo individuals would have to leave town before a certain time or risk being arrested and/or potentially becoming a victim of violence. This adopted city ordinance extended to Glendale and Burbank, even preventing the Civilian Conservation Corps from stationing Black workers in a local park in the 1930s. Similarly, Forest Lawn Memorial Park Cemetery, created to reflect the so-called "Christian optimism" of its founders, refused entrance to Black, Jewish, and Asian Americans.  In 1964, U.S. fascist George Lincoln Rockwell picked Glendale to serve as the West Coast headquarters of his American Nazi Party. Glendale objected legally, and the party had to move its headquarters to El Monte in 1966, the year before Rockwell was shot and killed by a guy who got kicked out of the party for supposed "Bolshevik leanings."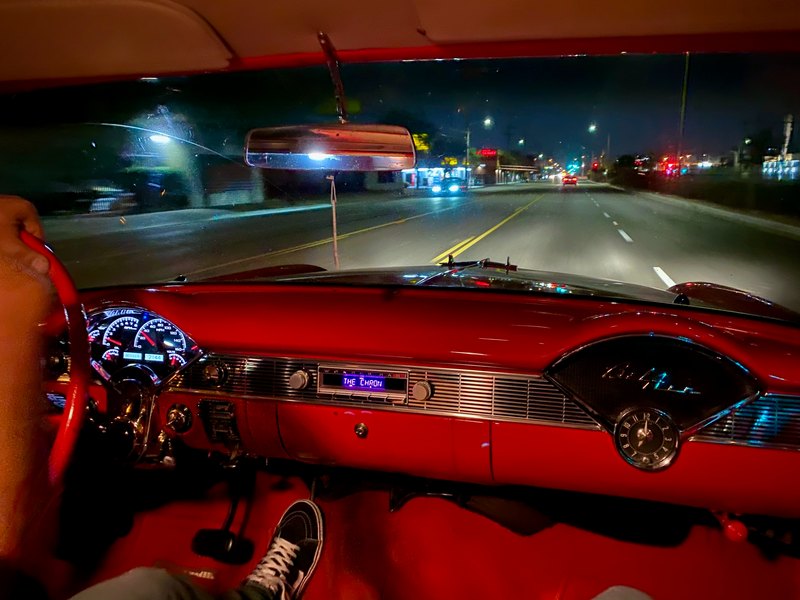 Glendale is the municipality with the largest number of ethnic Armenians outside of Armenia's capital city of Yerevan, with a majority estimated by some at around 40% of the city's population. There have been Armenian settlers living in what would become the U.S. since the early 1600s, which some historians say stoked an early romanticism for the American colonies back home.
Armenian families have lived in different parts of L.A. long before the 20th century. Despite its racism towards non-Anglos, Armenian families lived in the city of Glendale before the 1910s-1920s, an era where many Armenians fled Turkish abuses and genocide in Ottoman territory, as well as political instability and persecution in Russia. Many of the Armenians who initially arrived in California traveled through Russia or Siberia, departing from China or Japan, while more significant populations landed in New York, eventually spreading west throughout the country and establishing communities and businesses.
Those Armenians educated or skilled in agriculture flourished in California's fruit-growing communities, notably Fresno, where a prominent Armenian community took root in the early 20th century, and a few fruit-growing millionaires were minted. Seeking business opportunities, investments, and good land, Armenian communities eventually took root in many different parts of Los Angeles, including Beverly Hills, Pasadena (where one of the city's first Armenian businesses, Pashgian Brothers, still operates), and Boyle Heights. Hollywood became the largest Armenian community in Los Angeles through the 60s, earning one part of the neighborhood the official name of Little Armenia. Legendary Armenian businesses such as Zankou Chicken and Jon's grocery store began in Hollywood.
Members of the Jamogchian family are said to be among the first Armenians to settle in Glendale, purchasing a home there after their move to California in 1911. Avedis Jamogchian was active in helping Armenians through the Near East Relief Committee, as was H. N. Wells, a local judge and manager of the Southern California Armenian Relief Committee, who had witnessed abuses against Armenians and participated in the Armenian Drive of 1918-1919, raising money and goodwill, and helping plant the first seeds of good relationships between Glendale and the Armenian people. Often left out of histories, scholar Daniel Fittante has worked hard to break down the complicated history of how, and why, Glendale became the Armenian epicenter of Los Angeles and the U.S.
A notable population boom of Armenians in L.A. began in the late 1970s, as Soviet dissidents defected, leading to a large secondary boom in the early 1980s when families who had already settled in the area assisted friends and family back in the USSR and living in countries such as Iran, Georgia, and Lebanon in getting to the U.S. The collapse of the Soviet Union on December 26, 1991, opened up the world to many who were previously not permitted or lacked the means to travel beyond the colossal Eurasian country.
In the early 1990s, Glendale surpassed Hollywood as the largest Armenian community in the L.A. metro area, rapid growth that continued through this century. Glendale's Armenian and Armenian American populations have helped turn the city of Glendale into a vital place to learn about Armenian culture, history, and language, as well as introducing a great variety of artistic and cultural institutions, community leaders, restaurants, shops, churches, artists, and neighbors into L.A.'s larger tapestry.
The band System of a Down is famously composed of Armenian American members who grew up amid L.A.'s Armenian diaspora and formed in Glendale. Many of its members continue to advocate for the rights and sovereignty of Armenia and its people while reminding the world of the horrible legacy of Turkey's genocide of Armenians in 1915 and the country's subsequent denials. (Bassist Shavo also has a good hot wings rec in Glendale).
Other famous people from Glendale include actors Paul Walker and Edward Furlong, Freddy Kruger-portrayer Robert Englund, musician Captain Beefheart, and models Kathy Ireland and Erika Eleniak.
Stay in touch
Sign up for our free newsletter