Tacos
The L.A. TACO Travel Guide to Santa Barbara's Best Taquerías, Mapped
12:02 PM PDT on August 12, 2021
[dropcap size=big]S[/dropcap]anta Barbara's Mexican restaurant landscape mirrors the pretty beach city's own scattershot demographics. Where Spanish colonial revivalist-styled margarita destinations packed with spendy clientele, screaming students, and Fiesta-focused tourists mingle with more modest— and occasionally world-famous— taquerías serving a steady flow of working people, informal family outings, and salt and sea foam-encrusted surf folk in search of a solid burrito.
As Santa Barbara continues to be a prime weekend driving destination for Angelenos and those beyond, we put together a practical guide to separating the city's best taco and L.A. TACO-approved spots from its abundant chaff. Reminder: Tacos are also absolutely the best type of food to soak up all the wine after tasting your way around the Santa Ynez Valley, too.
Enjoy The L.A. TACO Guide to eating in Santa Barbara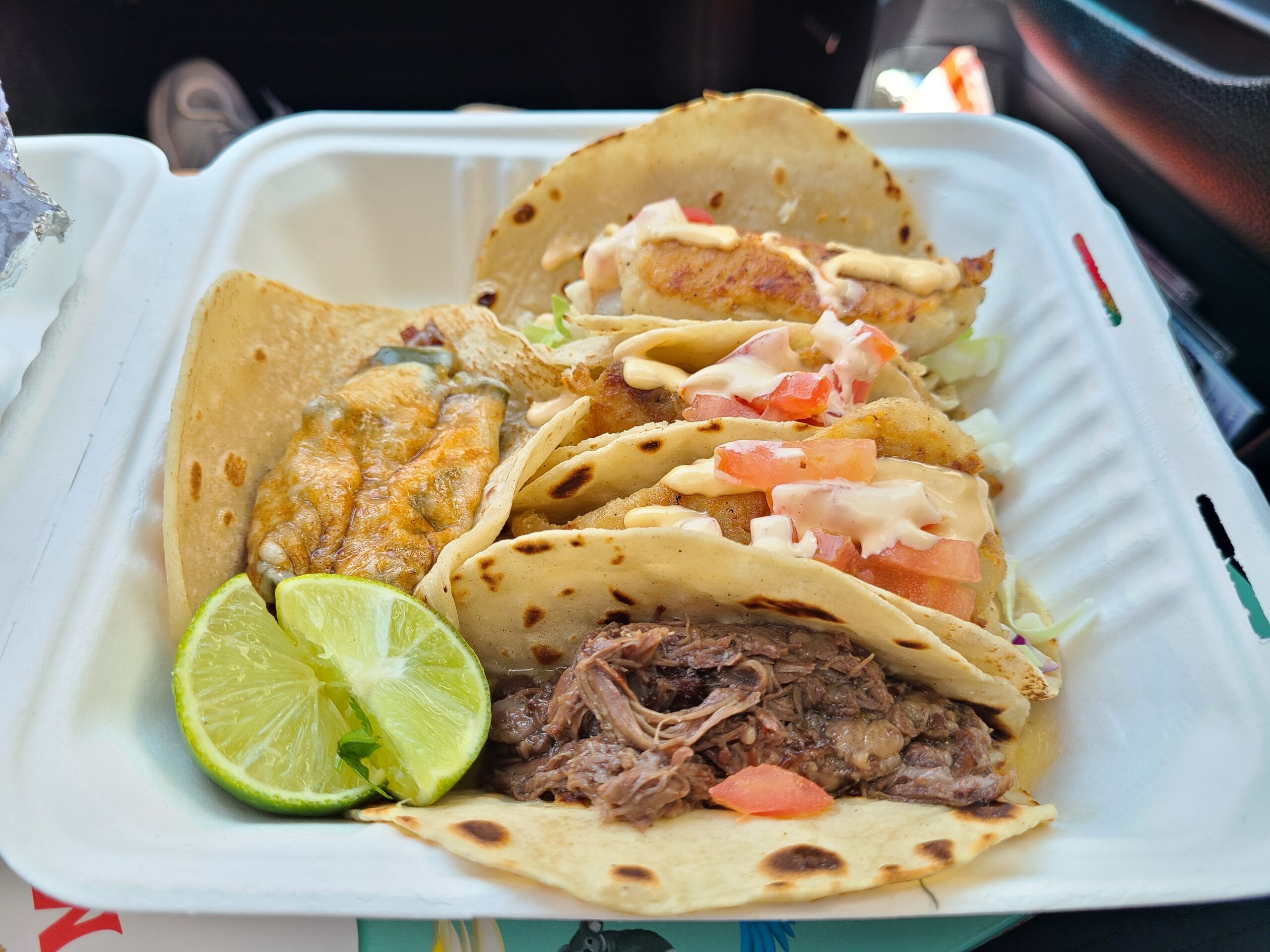 Our first stop these days for tacos, gorditas, and alambres. Family-run Pipeye excels with soft, locally unrivaled, chapati-esque tortillas made in-house and served with jagged edges and comal scars. Juicy cuts span the gamut from buche, borrego, barbacoa de res, chicharrón, to mushrooms and rajas, with a $5-for-3 deal that allows you to taste around the menu liberally. Plus, the salsa bar's creamy habanero-peanut is good enough to eat on its own. Or maybe that's just us. The charming diner space, which long-lived as local Greek favorite Pavlakos, also maintains a truck that sets up nearby in the late night. 217 N. Milpas St., (805) 770-8979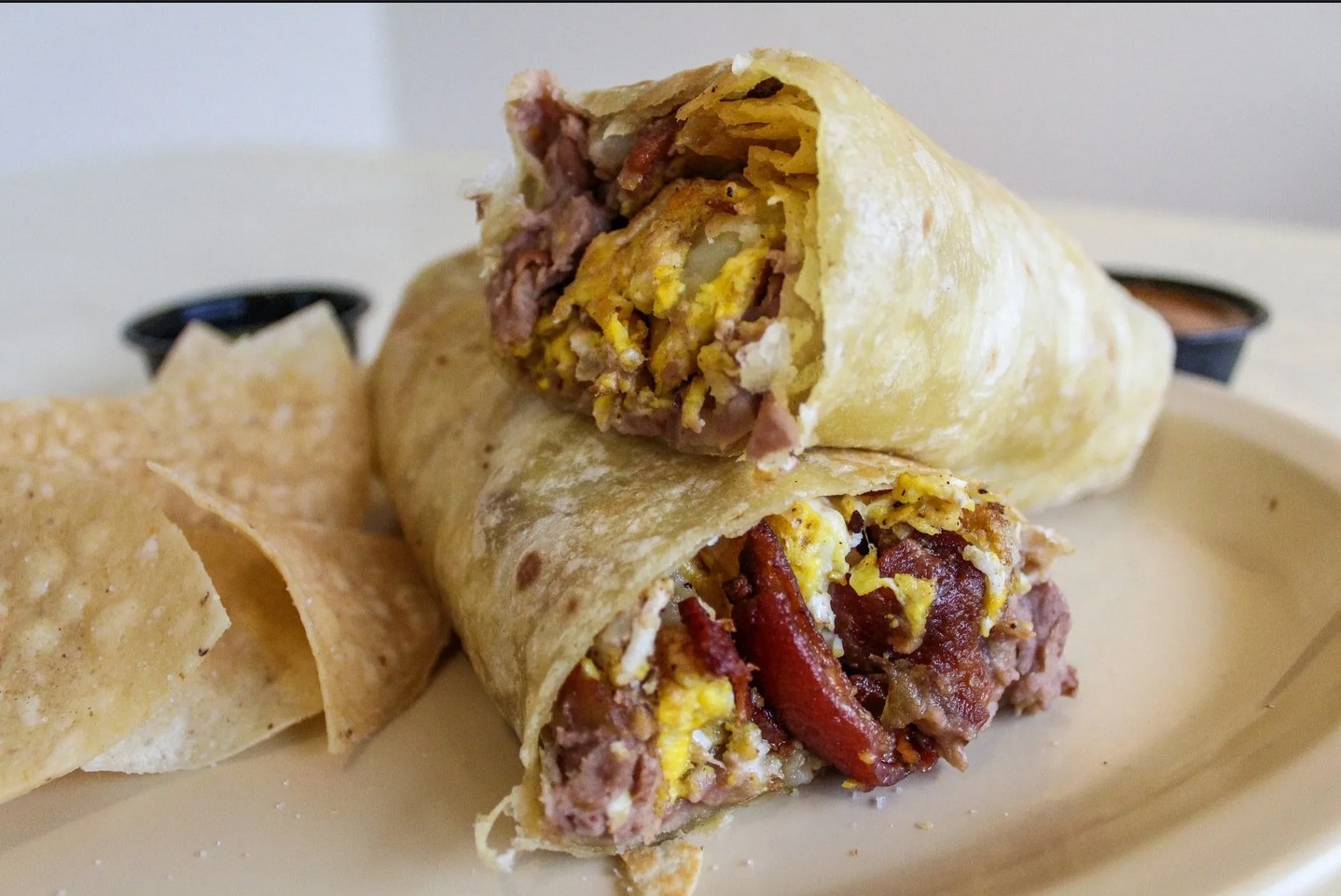 Named for their tiny Zacatecas hometown, the four locations in the El Sitio chain appear as unassuming as owners Pepe and Sanjua Gil's campesino origins. But the small restaurants are workhorses of no-frills Mexican lunch and dinner favorites, serving hulking burritos, pleasing tortas, soft tacos, and quesadillas packed with cheese, chiles, and a mob of fillings from lomito to longaniza, chuleta, to chile verde, and buche to indulgently spiced adobada. Each dish dependably carries all the heat, texture, and savory depth you seek, with none of the pretension of its competitors. 2830-C, De La Vina St., (805) 682-9747; 138 S. Salinas St., (805) 963-0171; 102 S. Fairview Ave., (805) 964-6104; 7398 Calle Real # A, (805) 685-4888
Guadalajara-raised chef Ramon Velazquez runs S.B.'s most creative pan-Mexican fonda. His small stand in downtown's Public Market has a penchant for seafood, regional recipes, and farmer's market ingredients in tostadas, tacos, and daily specials that may not get Angelenos to disavow their favorite tacos, but do bear thoughtful compositions on handmade corn and flour tortillas. Tacos with beer-battered lingcod, chicken in black almond mole negro, or pressed pancita with salsa negra and pomegranate, when at their best, display the deliberation expected from someone who was a sushi chef at nearby Arigato. For dessert, you won't regret ordering in pastry chef Eileen Foster Randall's tres leches, no matter how many tacos you've just decimated. 38 W. Victoria St., (805) 845-0282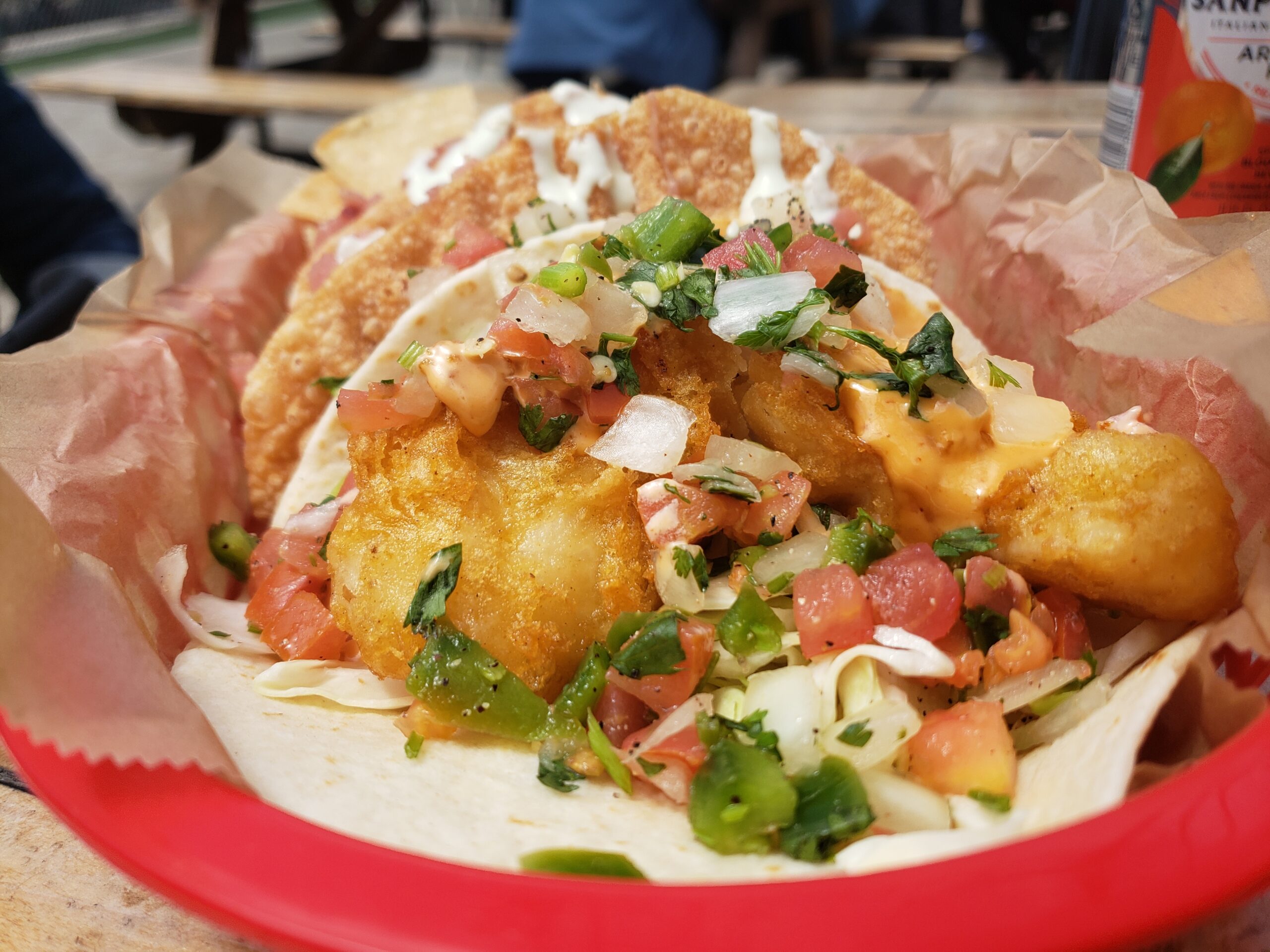 This stand, located at the lower Milpas batting cages, is not for taco purists. It is for anyone who can be perfectly happy outdoors, eating well-crafted ahi poke tacos on wonton shells, bulgogi tacos with pickled root vegetables, daily ceviches, and spicy tempura shrimp tacos with a craft beer, just a fastball's pitch from the beach, as amateur ballplayers take huge cuts with aluminum bats against a Clayton Kershaw-shaming robot. Those kinds of people. 226 S. Milpas St., (805) 770-2761.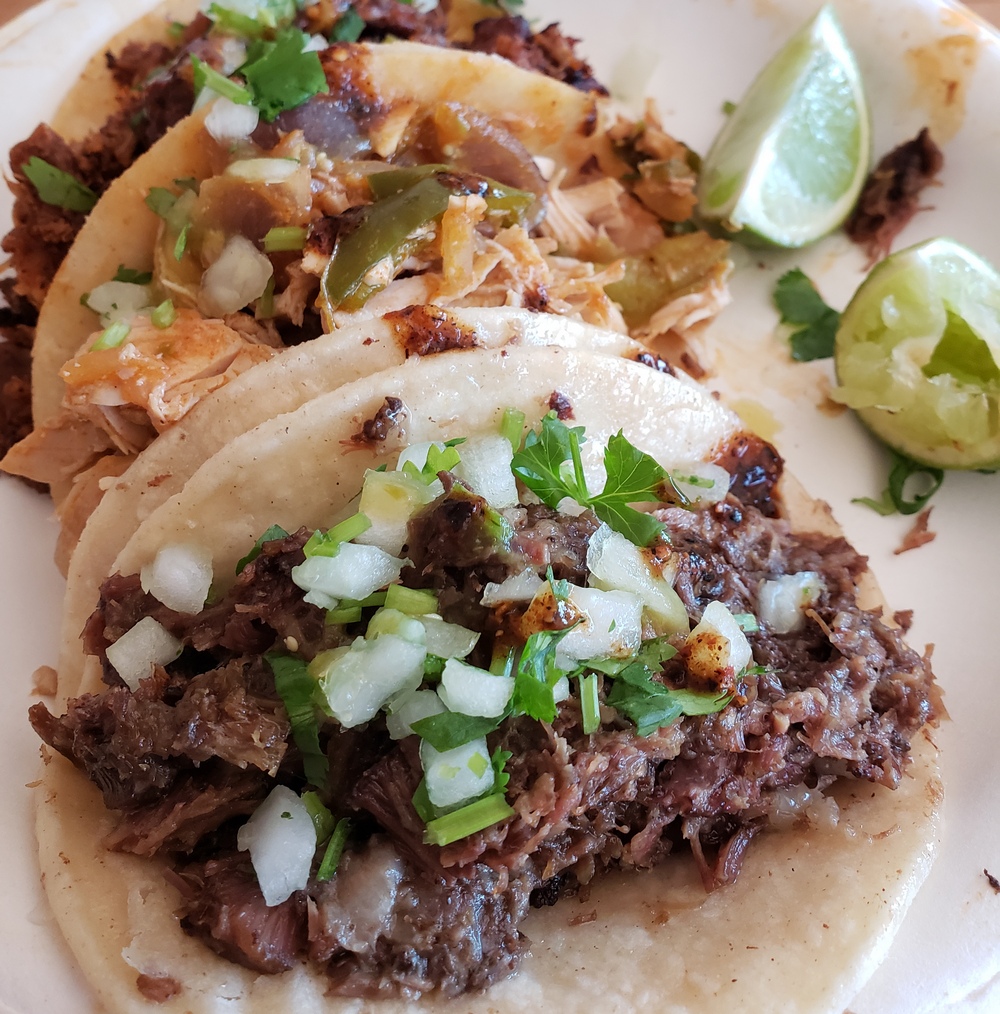 Numerous locals and weekend callers like to call Lily's the city's "best" taquería. We say... okay, Lily's can be quite good, especially when it comes to the al vapor side of its short, two-sided taco menu. This includes stewy, tender versions of cabeza, ojo de res, cachete, and labío that we never hesitate to come back for. Buuuut... the opposing side, consisting of grilled meats like chicken fajita and asada on corn tortillas, is typically too dry to really move us. Still, if you're an offal lover, you'll be rewarded either way once the weekend tripas specialty comes around. 310 Chapala St., (805) 966-9180; 290 D Storke Rd., Goleta; (805) 845-9180.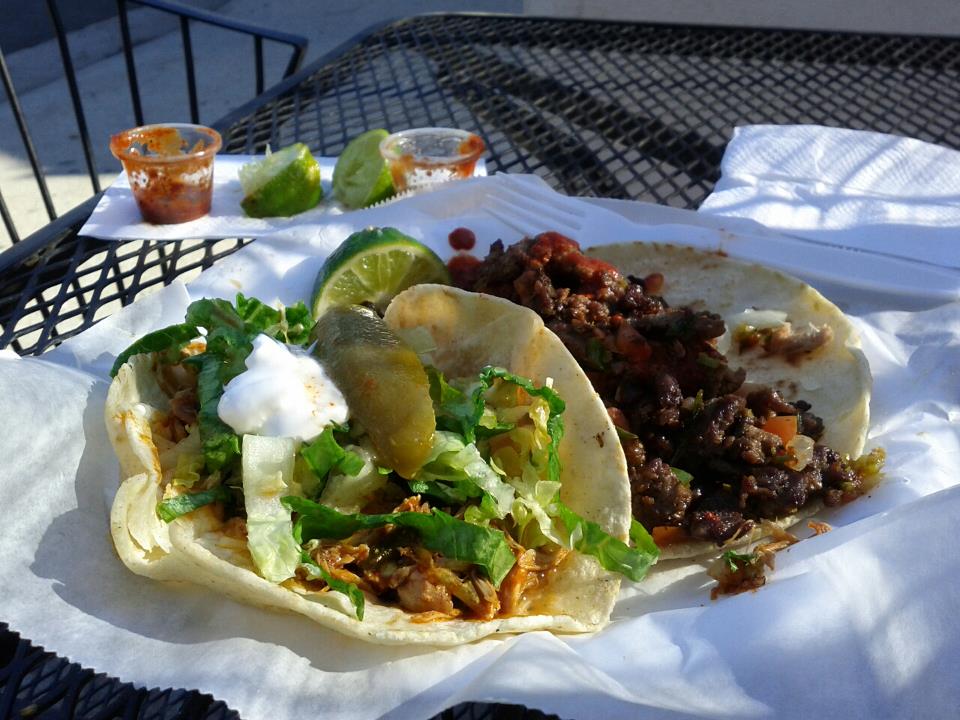 Freshness is the secret weapon in the family recipes of Guanajuato-raised Santos Guzman's Milpas' taquería. Tortillas are made a mano and a la minute. Heirloom vegetables shine in dynamic salsas. While quality meats are deployed on a wide menu of dependably delicious burritos, tortas, cocteles, sopes, caldos, and gorditas. It may cost a little more than its competitors, but your slight spurge is generally justified by both the size and superiority of what you're served. 129 N. Milpas St., (805) 884-1828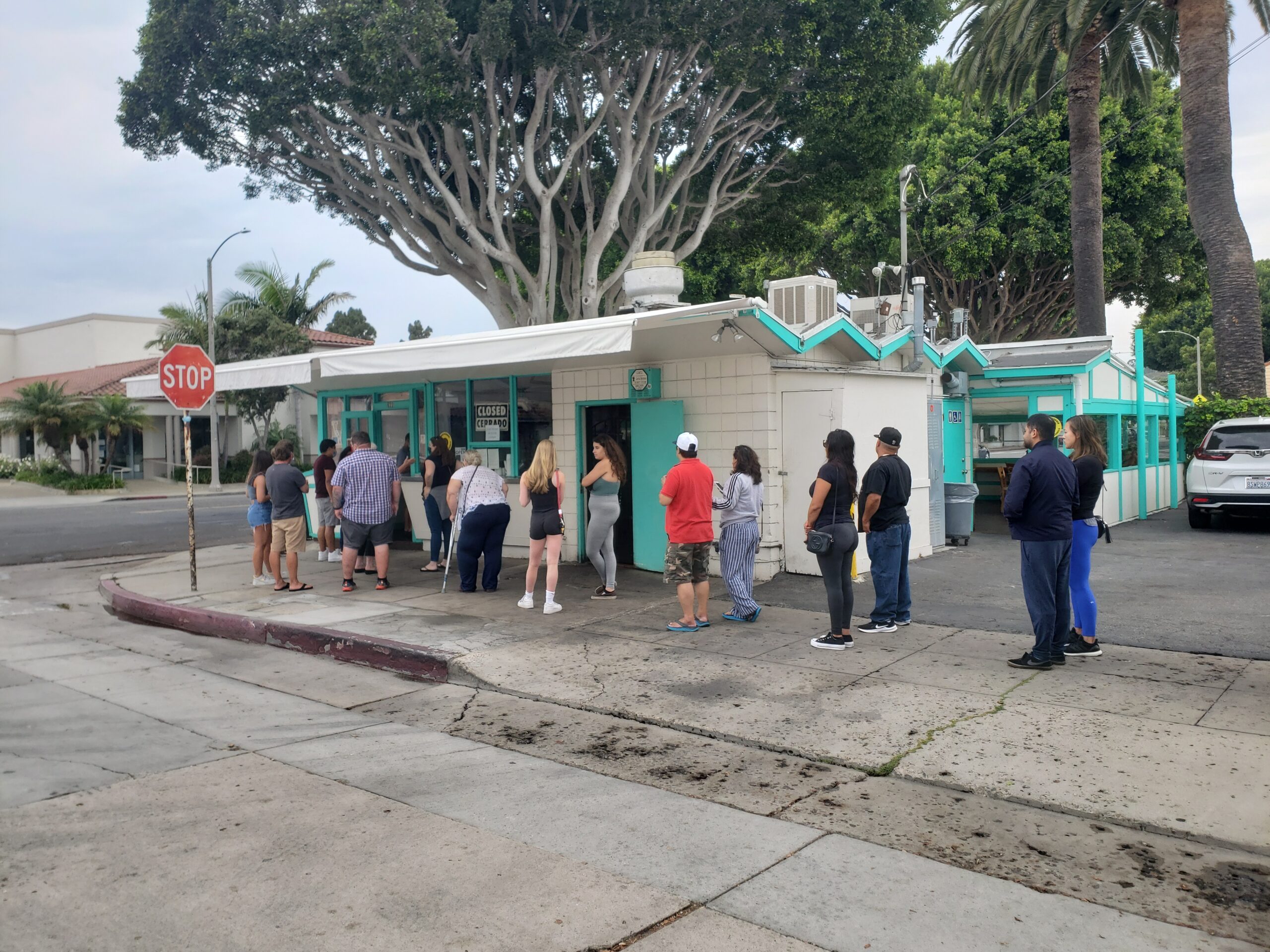 La Super-Rica Taquería
The eternal wait under direct sun feels like punishment. The single register, cash-only policy, and additional wait-time for your food to arrive after 40 years in business feel like an insult. Can it possibly all be worth it for Super Rica's acclaimed tortillas made before your eyes, gooey alambres, quesadillas, and rajas tacos? Often, yes. Are there days when all the hype and jumping through hoops only leads to a letdown? Often, yes. Might you receive more satisfying results with less stress somewhere down the street? It's definitely possible. Do you need to come here at least once in life? Absolutely. 622 N. Milpas St., (805) 963-4940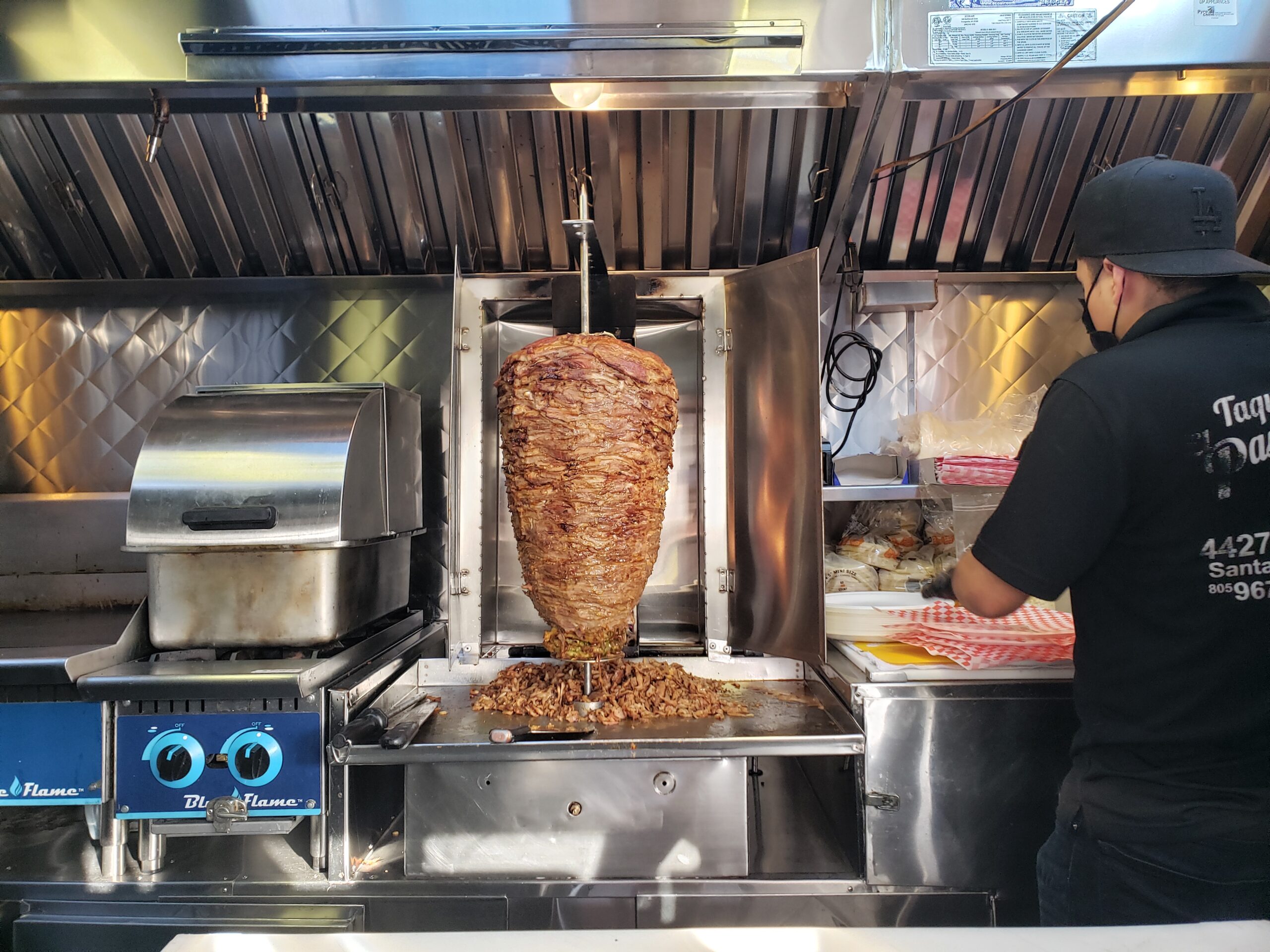 Santa Barbara's answer to L.A.'s Leo's Tacos demonstrates why the town needs more specialists. Taqueros not trying to tap tourist crowds with generally acceptable Mexican meats in crap tortillas, but bent on perfecting regional greatness for the homesick or the uninitiated. El Pastorcito's Noe Vargas and family focus on the large trompo of adobo-slathered pork spinning inside its truck. In a city without much of a taco truck scene, El Pastorcito offers the unparalleled delight of receiving a hot taco straight from the hands of its maker, to be devoured immediately on the sidewalk under the early evening sun. Truck: 335 S Milpas St., (805) 570-7014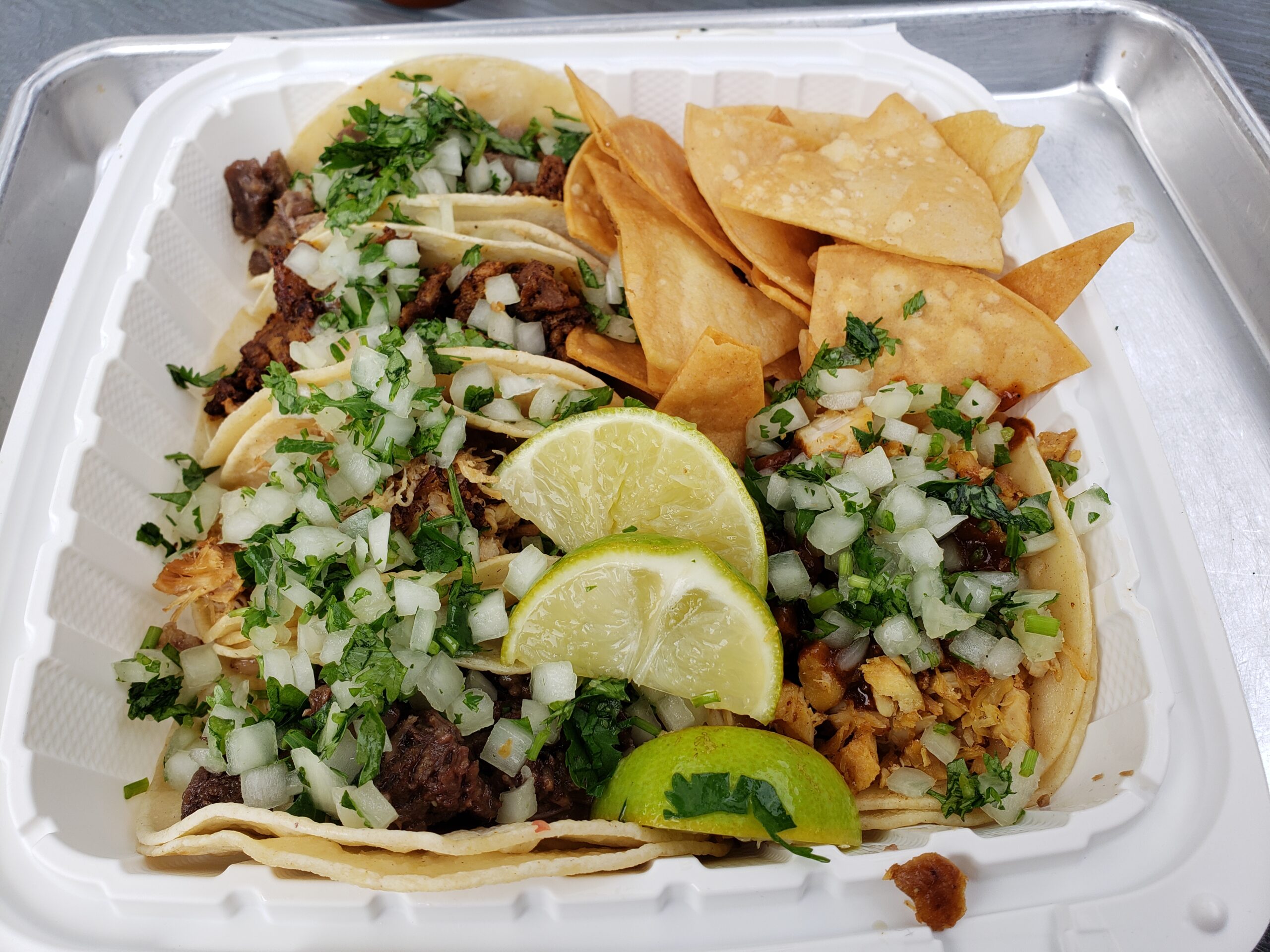 This Funk Zone favorite serves hot, flavorful tacos with a speed and look that is familiar to anyone who frequents L.A. taco trucks. Only with the asset of better-than-average meats on its average corn tortillas. Flavors are clean and enjoyable, from the notably porky carnitas and exemplary pollo en mole to the beautiful sweet-spiced-savory balance in the adobado. Cuts include a fattier-than-typical cabeza, crisp tripas, and juicy lengua and the salsa bar bears a handful of intriguing options, while every taco has the option of being served on corn, flour, or hard shell tortillas. Overall, it's a great spot for building your base before gallivanting around the neighborhood's wine tasting rooms or sipping local beers on the beach.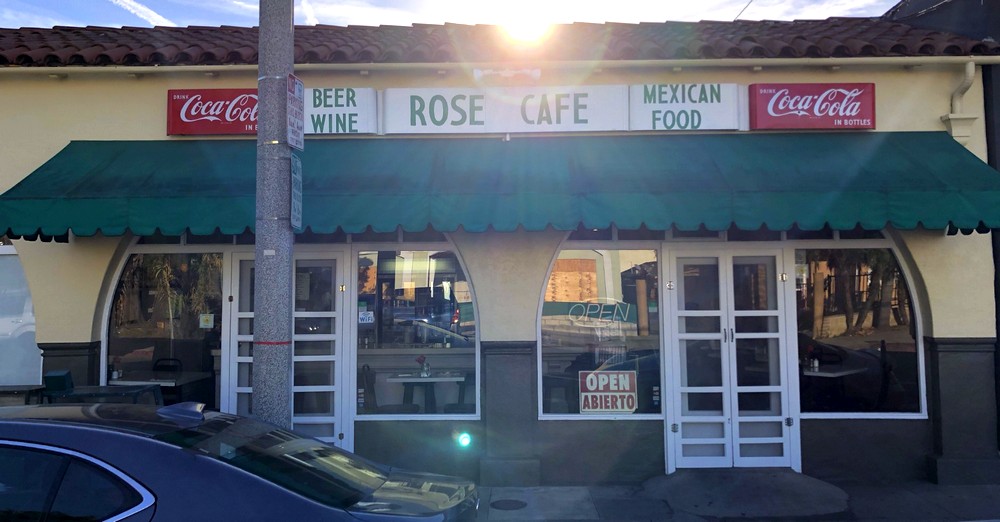 You don't come to Rose Café for regionally specific specialties or innovative ingredients. You come for the cozy, homestyle Mexican American eats the owners have been preparing here since the 1940s, especially with their all-day breakfasts in mind. We always preferred the feel of the now-closed Hayley Street original, but still love the cooking at the Mesa address, where the dark, spacious dining room feels as welcoming and soul-satisfying as the chile-flecked salsa roja that greets every table. Chilaquiles, huevos con machaca, and breakfast burritos are sturdy staples to launch an offensive against your wino hangovers, though we also have a soft spot for their tacos dorados. 1816 Cliff Dr., (805) 965-5513; 424 E. Hayley St., (805) 966-377
The words "California Cuisine" continue to be thrown around a lot, usually leading to reasonable puzzlement from jaded Cali natives upon their mention. Robert Perez's cooking at Black Sheep—S.B.'s most creative restaurant—connects with us on a deep level, not only as first-rate creative gastronomy but as homegrown diners accustomed to eating across Southern California's multiplicity of cultures. Changing dishes like mazeman ramen with local uni, Niman Ranch baby backs with fish sauce, duck leg confit with star anise, and purple potato tacos keep us coming back and are yet to stop short of stunning us. 26 E. Ortega St., (805) 965-1113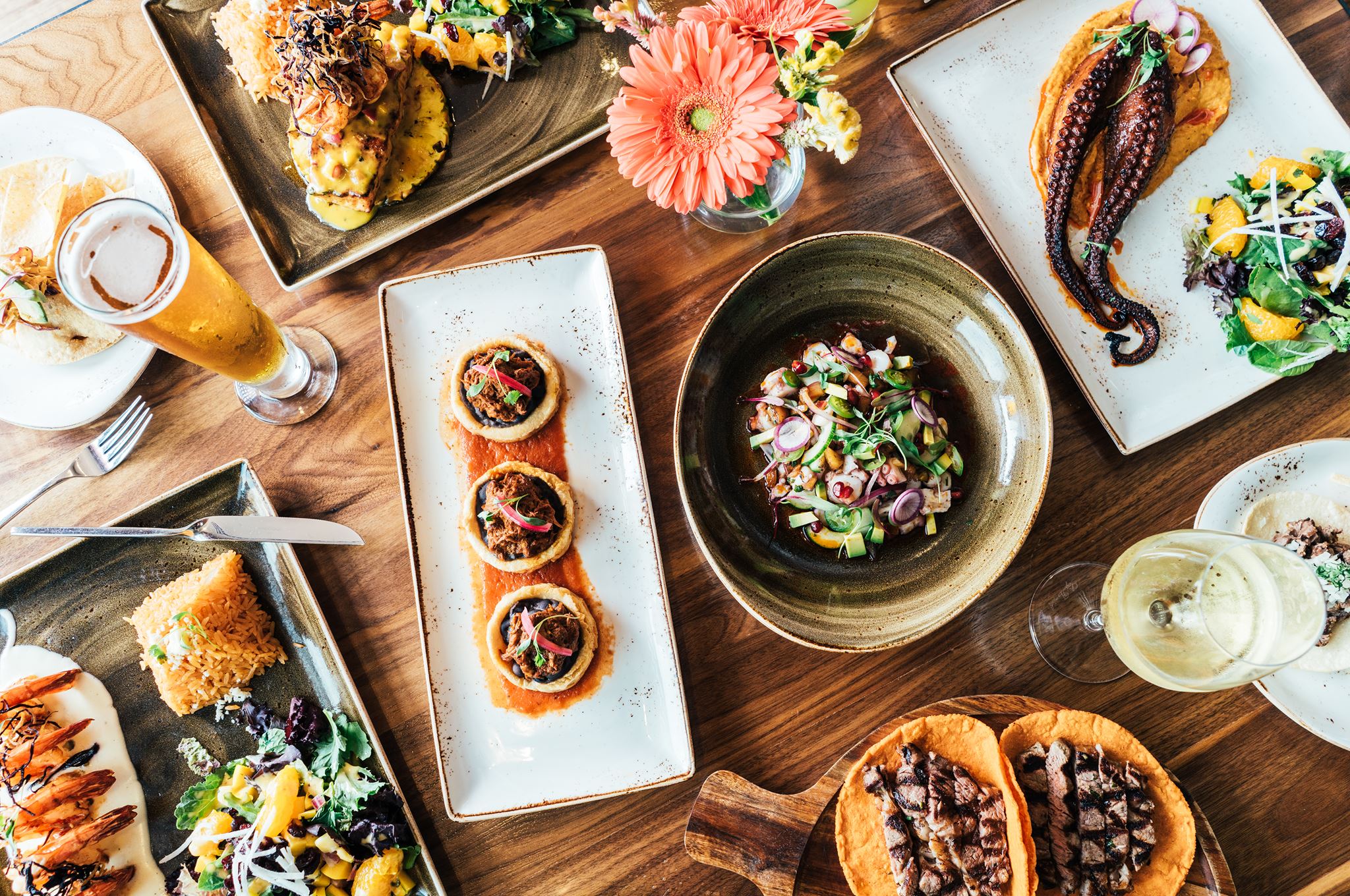 Santa Barbara is replete with stage-set, upscale Mexican restaurants serving recipes of varying—i.e. poor—quality to tourists and moneyed Whites. Santo Mezcal, much like owner Carlos Luna's other dependable places— Los Agaves and Oaxaca-inspired Flor de Maíz—is probably where they should do their date nights instead. This fresh, Funk Zone-adjacent restaurant blends a sexy setting with wide agave selections and cocktails laced with mezcal, snap pea gin, and Oaxacan over-proof rum, as well as more inspired, regionally nuanced dishes like ceviche de pulpo, ribeye tacos in guajillo-corn tortillas, pork chops with tamarindo, camarones al mezcal, and "cazuela" pibil. 119 State St., (805) 883-3593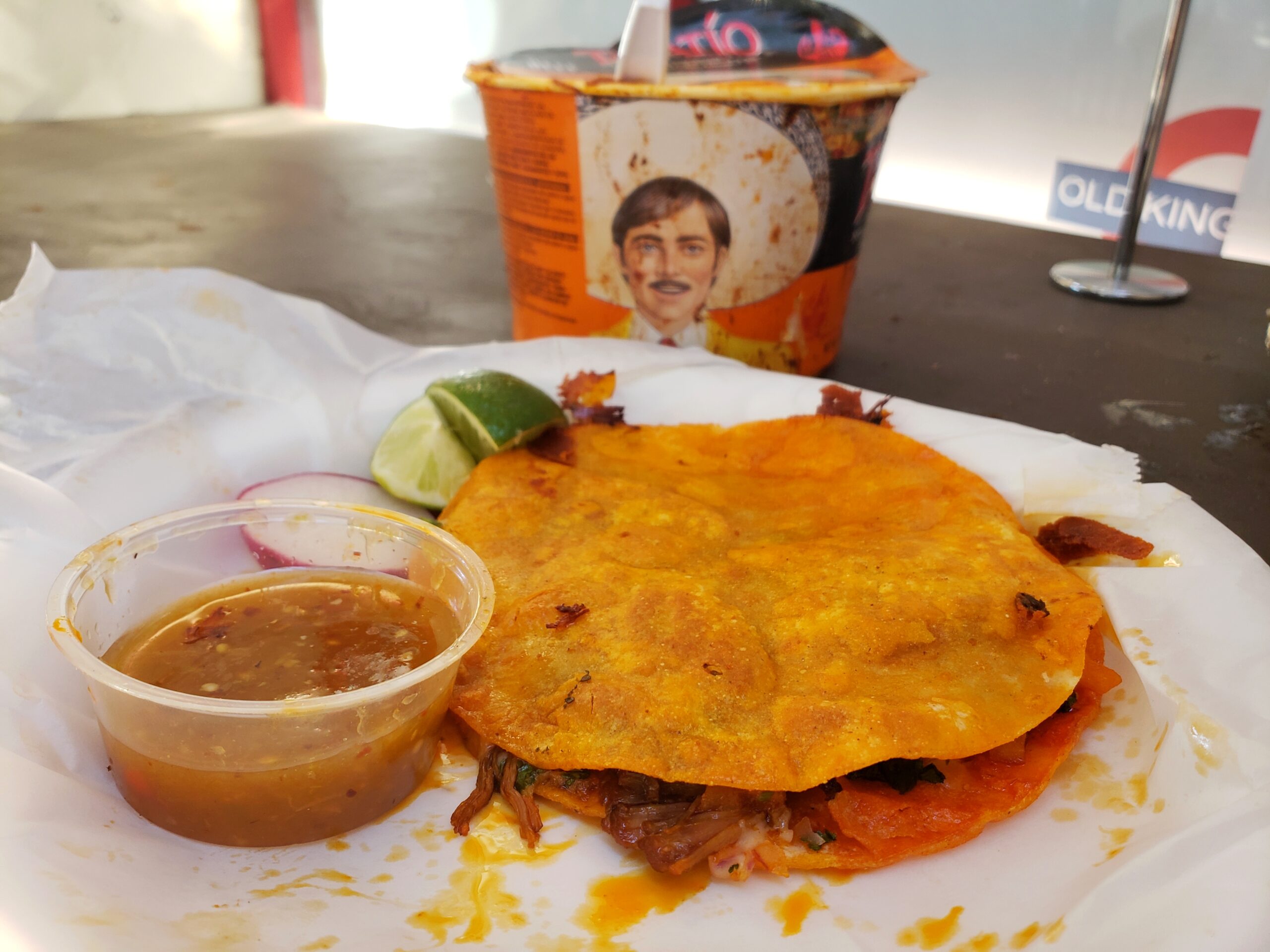 Yona Redz: Your State Street plug for birria de res and quesatacos, local Santa Barbarian Jonathan "Yona" Estrada started this business as a backyard pop-up before opening his own storefront in the fall of 2020. Not only is Yona Redz the spot for cheese-oozing tacos, tortas, and mulitas dripping in consomé and stuffed with stellar birria de res, the walls also hang with dope local art to peruse while waiting for your big bowl of birria ramen or order of taquitos de papa to appear. 532 State St., (805) 324-4039
Tacos in Santa Barbara's Wine Country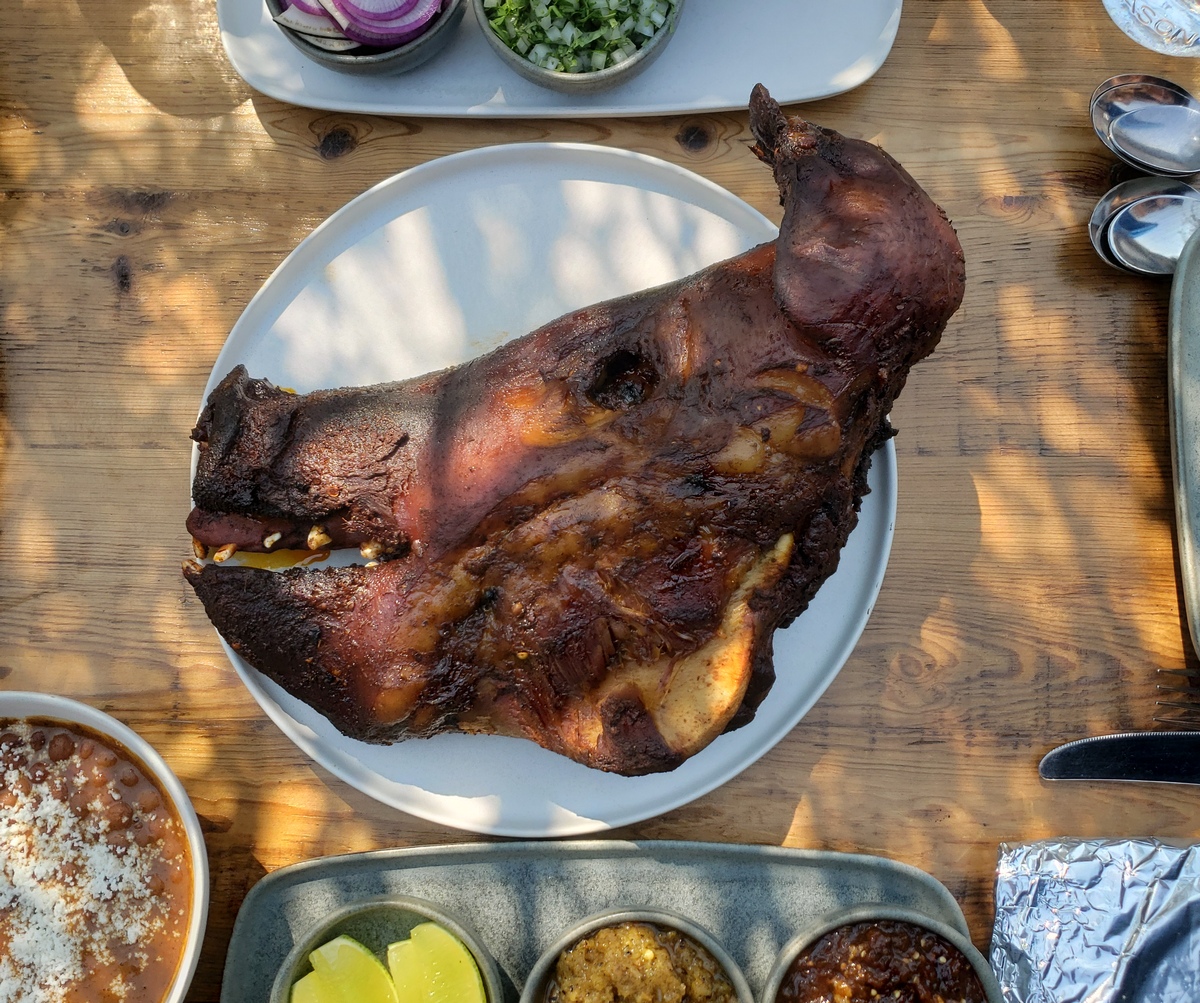 peasant's FEAST: Chef Michael Cherney is a San Fernando Valley native who followed his years of cooking with Joel Robuchon with a move to an organic farm. These are among the many influences that make his Solvang restaurant an essential stop for visitors to Santa Barbara wine country. But it's his whole beast tacos that we're really pumped about, whether it's the banana leaf-wrapped whole local lamb he slides into handmade corn tortillas or the tender local, organic pig's head he'll prepare—the entire thing, by request and with enough notice—to serve alongside those tortillas and a colorful palette of salsas and pickled roots. 487 Atterdag Rd. Solvang, (805) 686-4555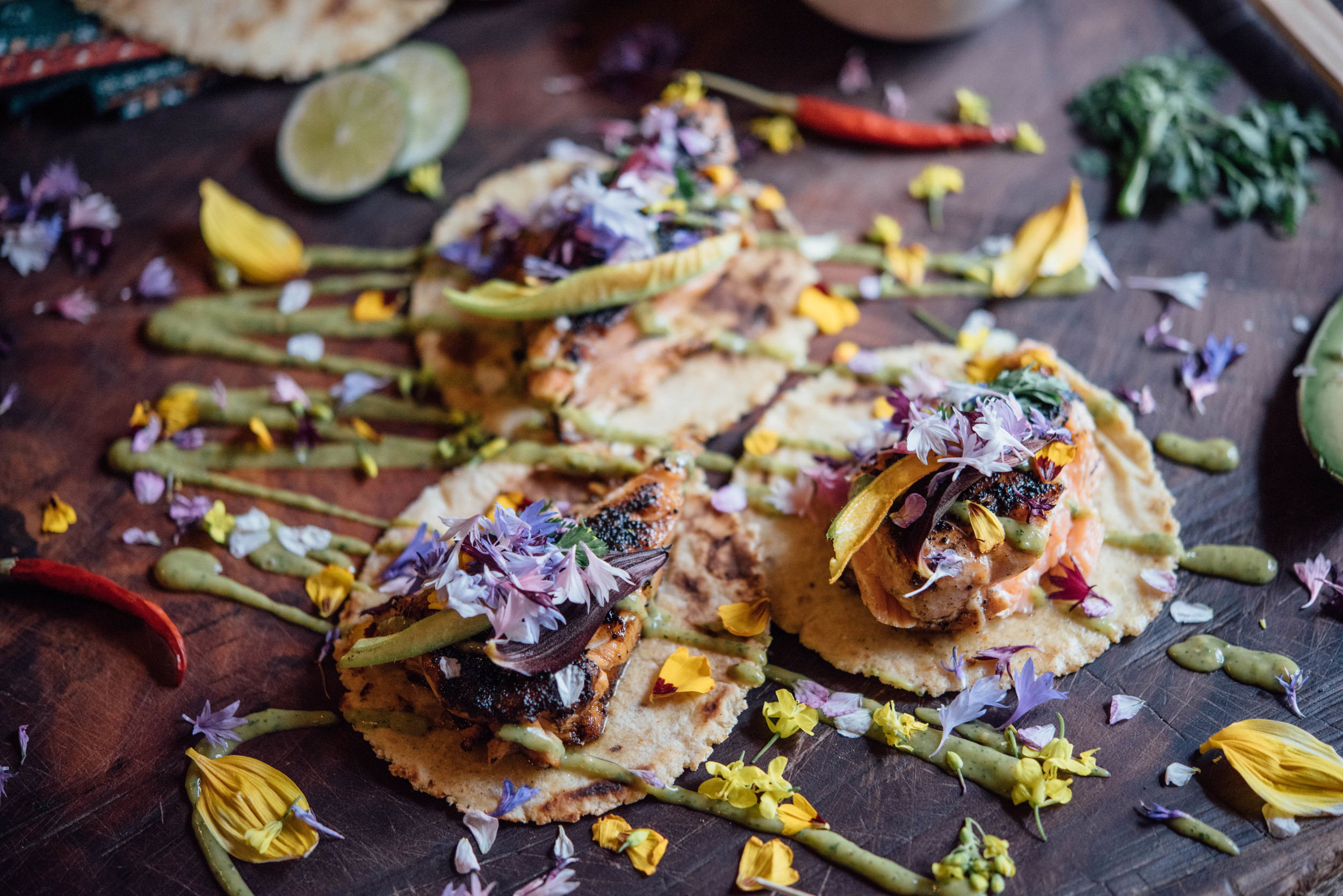 Valle Eatery & Bar and Cisko Kid: Speaking of the locally grown, Oaxacan Green dent heritage corn behind those aforementioned tortillas, it's raised by chef Conrad Gonzales. The main reason for doing this? To supply his Los Alamos and Lompoc restaurants with superior tortillas for enfolding oak-fired tri-tip, Spanish chorizo with eggs, slow-braised pork belly, and other creative gourmet recipes.
One of L.A. TACO's co-founders, Hadley Tomicki is a critic and journalist whose work has appeared in the Los Angeles Times, New York Magazine, and many other places.
Read More:
Stay in touch
Sign up for our free newsletter