Food
Spot Check! Brisket Pupusas in NELA, A 'Western Mole Smashburger' in DTLA, and a 'Pancake Brunch Cart' in the SGV
11:43 AM PDT on April 4, 2023
Hamburguetza, a Oaxaca-accented Wagyu smashburgers concept, is now open within Pablito's World in Chinatown. Options include the Cochinita Pibil Burger, the Chile Relleno Burger, Western Mole burger, birria grilled cheese, and a Peruvian burger with huancaina sauce and fried plantains. Fried green beans, Inka cola, beer-battered onion rings, fresh-cut G Fries with chorizo sauce, nacho cheese, and pickled onions. All the Wagyu beef patties are smashed using a tortilla press. 686 N. Spring St. Los Angeles, CA 90012
Bar
Nuda
, L.A.'s first "sin alcohol" bar experience featuring functional, alcohol-free cocktails with ingredients and inspiration from Mexico, will launch in Venice on April 13, featuring zero-proof drinks, bar bites by chef Danielle Duran Zecca of Amiga Amore, live music and DJs, and vintage shopping. The pop-up bar is being launched by Aguas Locas founders Pablo Murillo and Morris Ellis, with former Mirame spirits director Bryant J. Orozco.
Reservations are here
. 6-9 pm, 2
304 Abbot Kinney Boulevard, Los Angeles, CA 90291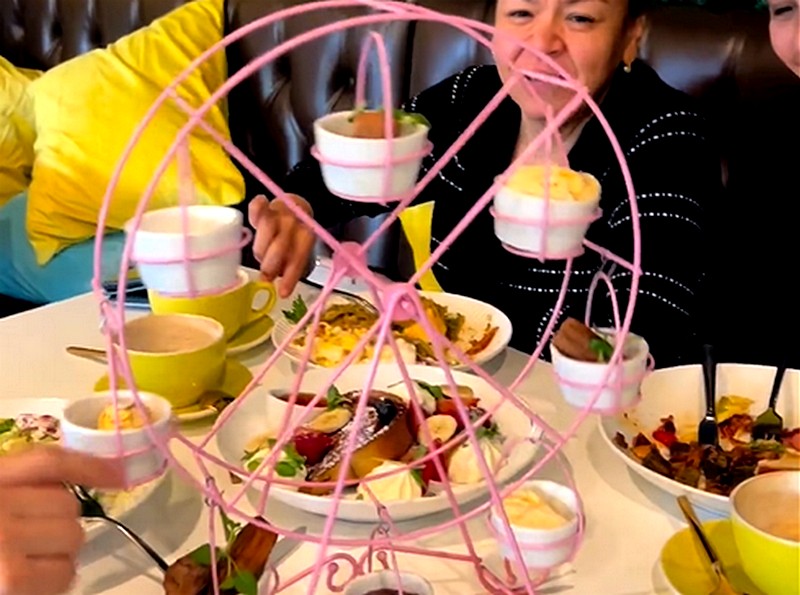 A Huevo Que Si, a fun-focused, extremely Instagrammable Mexican breakfast and brunch spot, is now open in South El Monte. The restaurant features a tableside cart on wheels for bananas foster pancakes, orange creamsicle cocktails, birria ramen topped with hardboiled eggs, a mural of Homer Simpson in his tighty whities, trompe-l'œil lattes, egg-topped breakfast burgers, burritos, and chilaquiles, generously garnished Bloody Marys, pancake-topped drinks, tomahawk steak-and-eggs, and miniature Ferris wheels where ramekins of food enjoy the view from up top on your table. Aaaaaaaaa huevo! 1721 Durfee Ave. South El Monte, CA 91733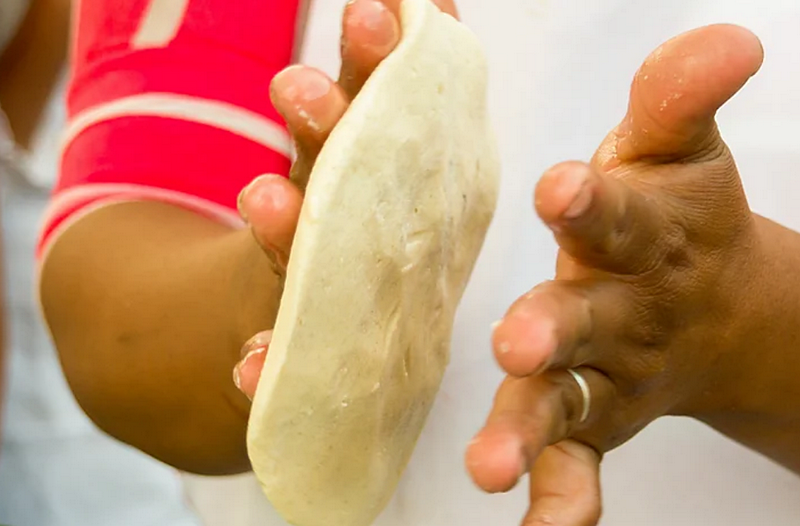 Check out Gab's Pupusas in Glassell Park, which operates out of Greenroom Billiards. The menu includes Salvadoran, Mexican, and various breakfast classics, such as combo plates with plantains, asada, chorizo, refried beans, and "messy eggs." You'll also find fried chicken and waffles, strawberry cheesecake waffles, pan con pollo, pupusas with twelve-hour braised brisket or shrimp-and-cheese, tacos on freshly made corn tortillas, and a unique taco-pupusa hybrid called "tacusas," naturally. Online orders for pickup and delivery are available. Mon-Sat, 9 am-4 pm, 3458 N. San Fernando Rd. Los Angeles, CA 90065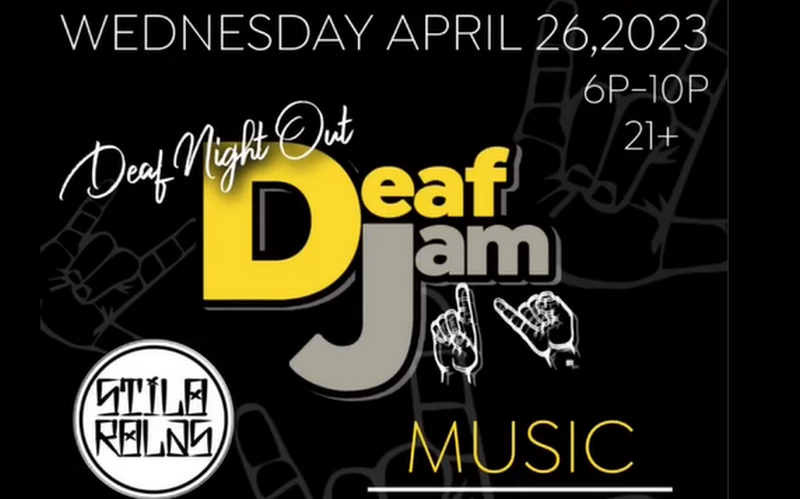 Deaf Jam- Deaf Night Out, a club night for the deaf and hearing impaired, will be held in Covina at City Grill on April 26th, featuring hip-hop, Top 40 and Reggaeton. 147 E. College St. Covina, CA 91723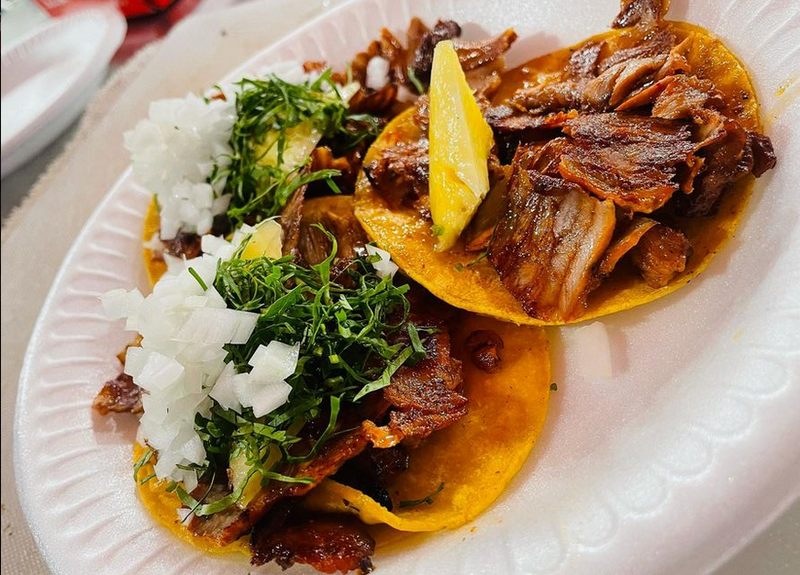 Con Todo Morocho is now open and popping up around Downtown and Bellflower while touting its tacos al pastor. The stand also sells mulitas, quesadillas, vampiros, burritos, with meats including charcoal-grilled asada, chorizo, and buche, as well as papas rellenas. It is also available to cater your taquizas.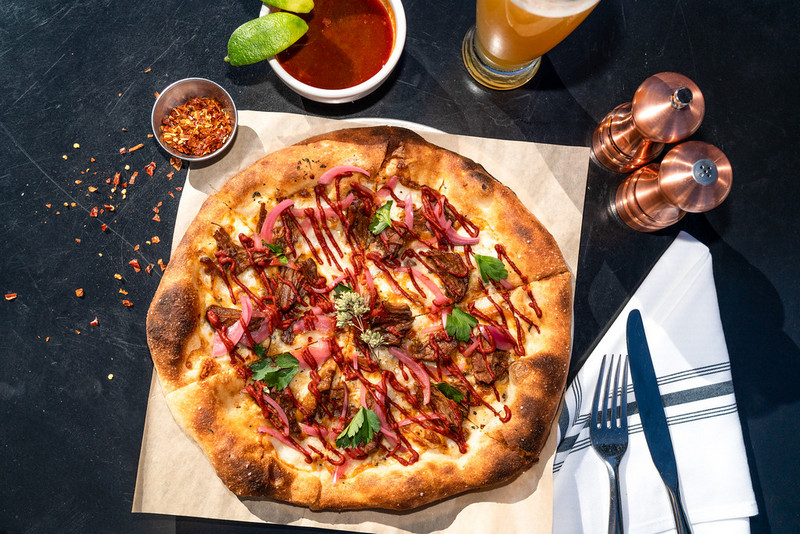 L.A. Birria's pizza with Oaxacan cheese, short rib birria de res, smoked mozzarella, guajillo salsa, and pickled onions is now an available menu option at Italian chain North Italia through April 10—locations in Torrance, Santa Monica, and El Segundo.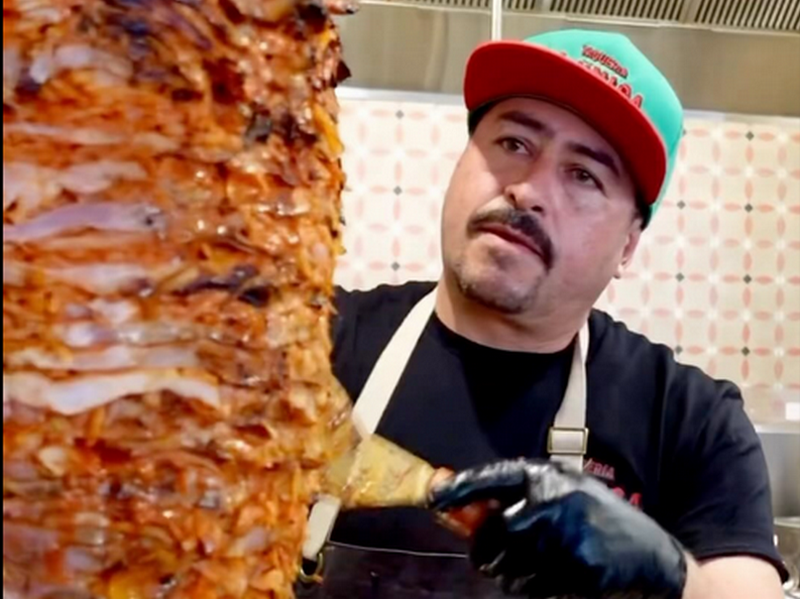 Taqueria La Única is now open in Santa Barbara from the forces behind Los Agaves, Flor de Maíz, and Santo Mezcal. The menu at this dedicated taqueria includes cheese-encased tacos costras and tacos volcanes with lengua, picanha, sirloin, pollo adobada, and more, as well as tacos de labio, cachete, tripas, al pastor de trompo, and suadero. Other options include tortas and burros campechanas, alambres, birria de res with bone marrow with claims of raising the dead, and both a plancha section for carnivores and a veggie section for plant-based pastor and birria. Also, there's beer! 3771 State St. Santa Barbara, CA 93105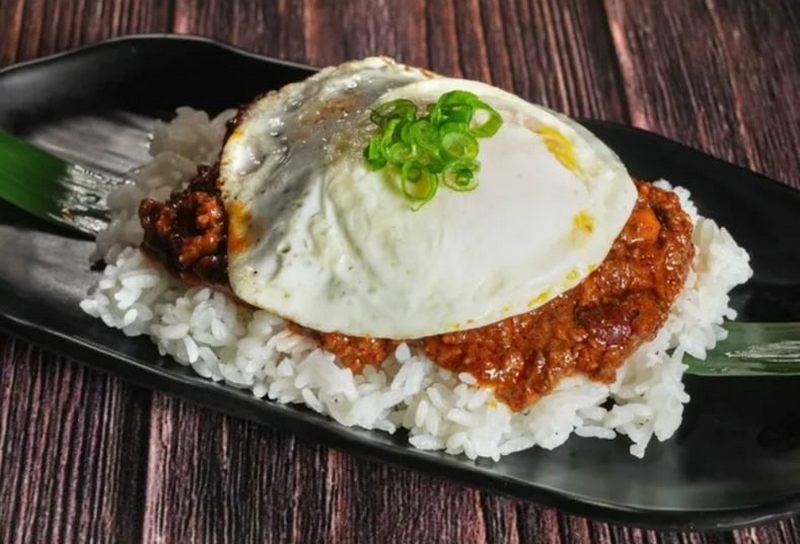 The Local Moco is now open in Koreatown, offering a takeout-only menu of Hawaiian eats, including traditional beef patty or chili-topped loco moco, Kalua pork plates, and rice with longanisa patties. Sun.-Tues. 4574 Beverly Blvd. Los Angeles, CA 90004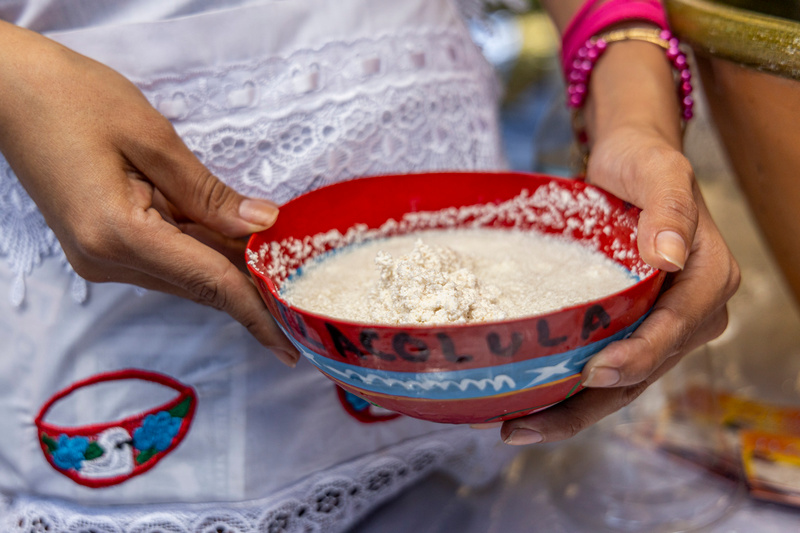 Sawtelle's Oaxacan market
La Flama has brought back its handmade weekend tejate
, a time-honored, pre-Hispanic refreshment laboriously crafted from corn and cacao that's common to Oaxaca, in anticipation of hotter weather to come. Find it both Saturdays and Sundays at
11957 Santa Monica Blvd. #102 Los Angeles, CA 90025
and at its Culver City address,
10717 Venice Blvd. Los Angeles, CA 90034
Venice-based
Alice Mushrooms is cruising around L.A.
this month on the first mushroom truck we've ever seen, giving out samples of desserts featuring its functional fungi on a '69 Chevy ice cream truck with a mobile lounge. There will be
Brainstorm
-dipped bananas to help you focus and ice cream with
Nightcap
shavings to mellow everyone the fuck out, among other offerings. Merch and mushroom chocolates will also be on sale. Stops include Still Life in Venice on April 5, Coachella, and Palm Grove Social in Mid-City on April 23.
Instagram will help you follow the frequent stops planned
.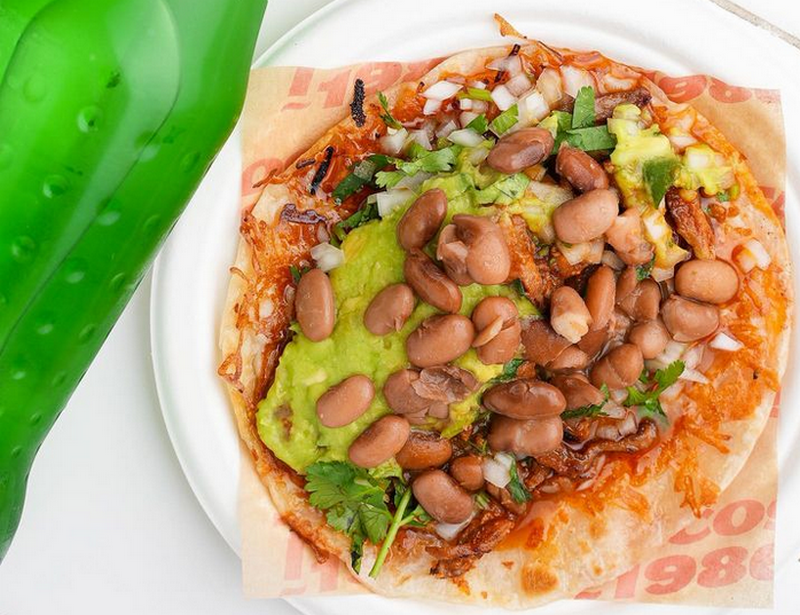 Tacos 1986
is opening a new location in downtown Santa Monica today, just a short stroll from the Pier, in the former Taco Libre space. Even better, they're giving you one free taco today just for coming to check it out.
135 Colorado Ave. Santa Monica, CA 90401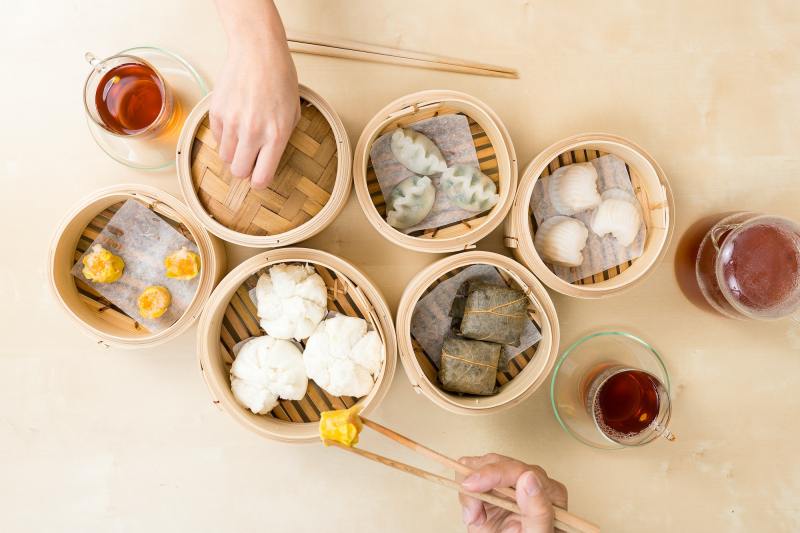 Time to get your early bird tickets for
Hummus & Hashish, happening April 22 at Zula Den in West Adams
, featuring Middle Eastern-style mota and Middle Eastern-style dips from regional makers, backed by a soundtrack of vintage Egyptian, Greek, and Israeli funk. GrassFed sponsors the event.
21+, $30-$35, 5-9 pm, 4011 W. Jefferson Blvd. Los Angeles, CA 90016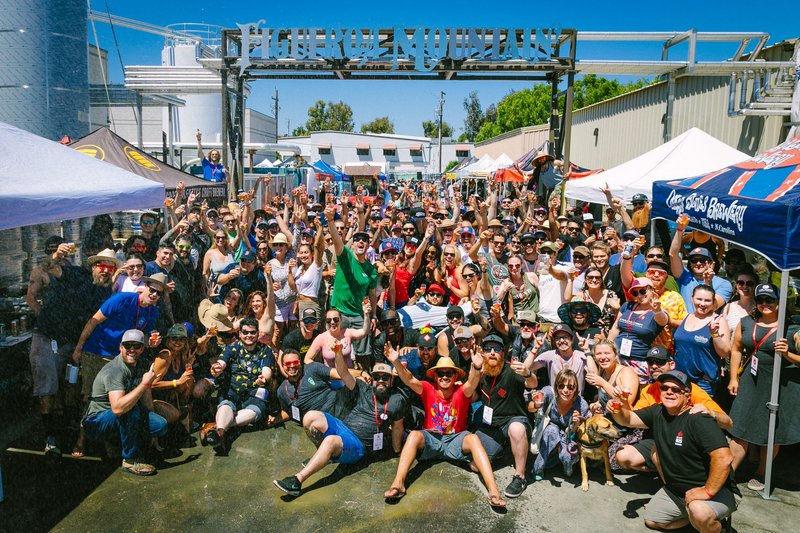 Lagerville 2023, which claims to be the biggest celebration of lager-style beers in the U.S.A., with over 50 breweries in attendance by invite-only, is back in Buellton for its fourth year on April 15 at Figueroa Mountain Brewing Co.
Tickets and details here.
45 Industrial Way Buellton, CA 93427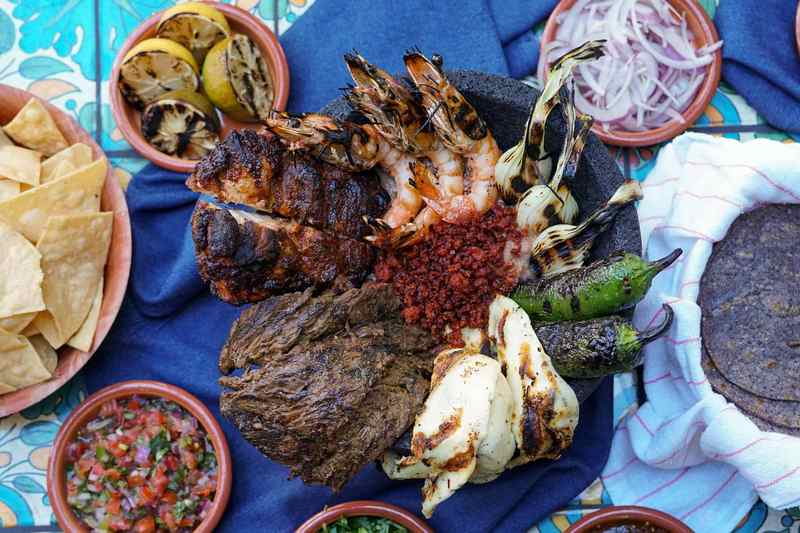 Santa Monica's Tallula's
has both a new bar menu and family-style dishes from Cuernavaca-raised executive chef Juan Robles, including the meaty molcajete you see before you, plus a mariscos platter with salmon ceviche with a dragon fruit pico de gallo, papaya and jicama reduction, oysters, charred blue prawns, and a cóctel de camarón and a pan dulce bread pudding, lime carlota, and pan dulce bread pudding with tres leche custard for dessert. The bar-only menu includes Oaxacan wings with mole negro and grass-fed birria de res fries, only available at Felix's Bar, which also serves a cocktail with chef's aguachile negro, charred maize, and mezcal.
118 Entrada Dr. Santa Monica, CA 90402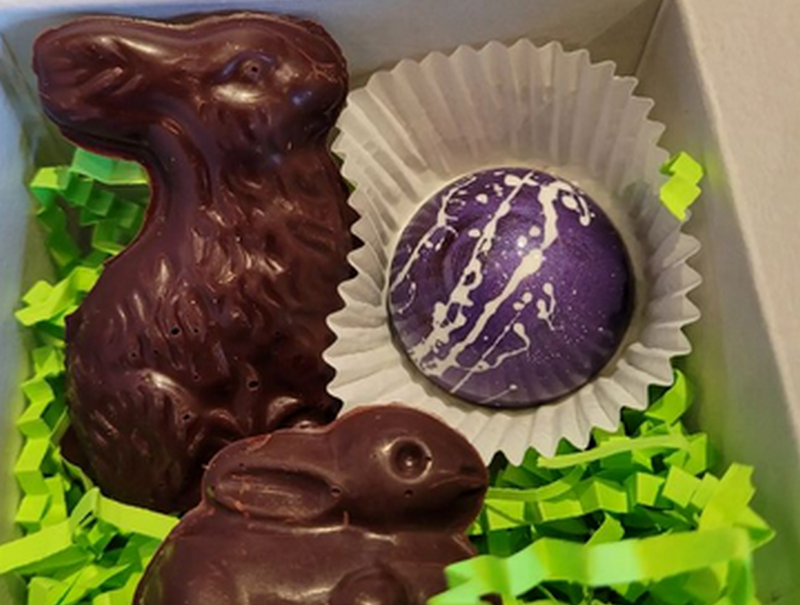 If your average everyday edible bunnies and eggs won't cut it on Sunday, look to
Twenty-Four Blackbirds, the celebrated Southern California chocolate-maker
and chocolatier roasting single-origin cacao beans from the Dominican Republic and hand-crafting beautiful artisan chocolates of the highest quality. The seasonal selection includes large chocolate bunnies with truffles and Easter gift boxes with pastel truffles in flavors such as vanilla, lavender blossom, rosemary, and turmeric-and-ginger. Available in their Santa Barbara retail shop and online.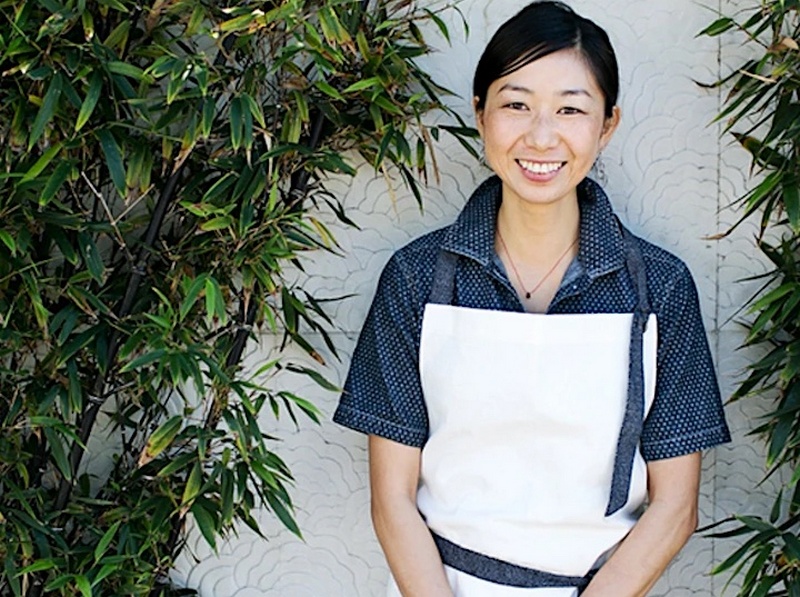 Kuniko Yagi, the Top Chef veteran behind Downtown's Pikunico
, will cook at Cafe Gratitude Venice with chef Dreux Ellis on April 19th. The four-course, plate-based, Japanese-style dinner will include dishes like a yaki onigiri with tamari-pickled shiitake, miso-marinated tofu, dengaku miso, and yuzu chile paste, and a main course of Japanese brown curry with Kabocha tempura, roasted daikon, spring vegetables, and steamed brown rice.
Tickets are available
here
and each includes a credit for both Pikunico and Cafe Gratitude.
512 Rose Ave. Venice, CA 90291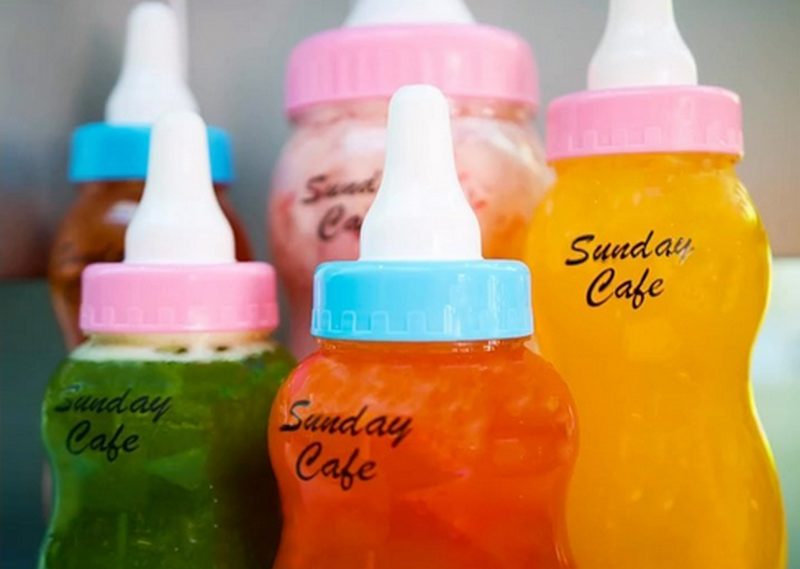 If you've ever dreamed of drinking aguas frescas from a giant baby bottle (and what sane adult hasn't?), look no further than
Sunday Cafe
, which pops up at 626 Night Market and also has a storefront at the Shops at Santa Anita.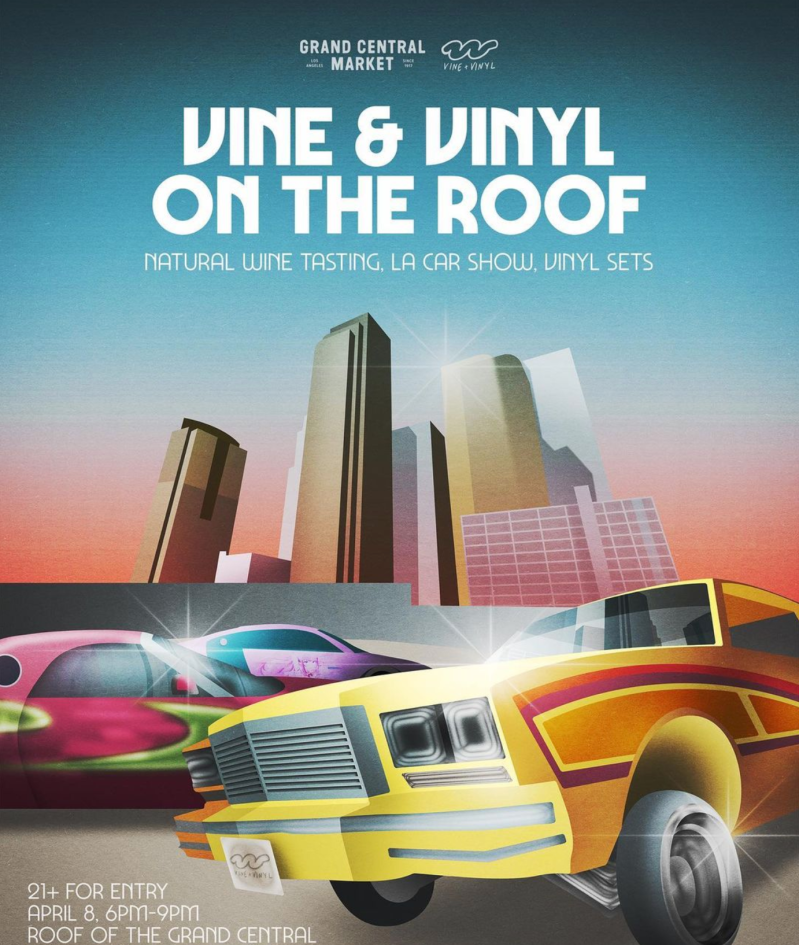 Like natural wine? Vinyl? And classic cars? All while taking in the DTLA skyline? You may want to head to Vine & Vinyl's first-ever and highly unique event this Saturday on the parking lot rooftop of Grand Central Market. The DJ dropping tunes while sipping minimal intervention wines will be none other than
Que Madre
, out of Boyle Heights. Tickets are $35 on the day of event and $25
pre-sale
online.
One of L.A. TACO's co-founders, Hadley Tomicki is a critic and journalist whose work has appeared in the Los Angeles Times, New York Magazine, and many other places.
Stay in touch
Sign up for our free newsletter