Featured
'Masa' the Cookbook Unlocks the Secret to a Tortilla 'Puff' and Everything You Can Make With Nixtamal
9:56 AM PDT on September 13, 2022
One of the most important questions you can ask in L.A.'s Taco Life is, "where do you get your tortilla from?" Yet, the vital building block of a taco—and an entire civilization—still does not get as much respect as it deserves.
A new book by Masienda's founder Jorge Gaviria aims to change this, MASA: Techniques, Recipes, and Reflections on a Timeless Staple. 
Masienda is an American masa company that imports Mexican heirloom field corn and all of its enchanting aromas, colors, and textures. If you've followed along the evolution of Southern California's modern Mexican movement since Ray Garcia's Broken Spanish in downtown Los Angeles and Carlos Salgado's Taco Maria in Costa Mesa, you have undoubtedly experienced the Masienda difference. Both iconic restaurants were pioneers in changing the perception of what a tortilla can be; tasting a tortilla made from heirloom Mexican corn after years of only eating tortillas made from Maseca masa harina is like biting into your first slice of rustic sourdough bread after eating bagged sandwich slices your whole life. 
That drastic change in the smell and flavor of a tortilla is enough to build a masa empire and one that Masienda founder Jorge Gaviria has been doing since he first started importing heirloom corn for Enrique Olvera's first American restaurant in New York eight years ago. Since then, Gaviria has expanded Masienda's online store to offer a mini-stone grinding molino to the American public, high-quality tortilla presses, coffee, and anything else you might need to unlock your highest tortilla potential. 
And now the first history book and cookbook hybrid solely dedicated to masa is out. Gaviria refers to this kind of masa made from heirloom corn as "third wave masa," a concept that guides his first book. 
L.A. TACO caught up with him before embarking on his book tour to find out the anatomy of a tortilla puff, the transparency behind his product, and other virtues of the zen of tortilla-making.     
L.A. TACO: One of my favorite chapters in the book is the puff section. Can you talk about that? You even have a failproof step-by-step guide on how to achieve one.
Jorge Gaviria: Oh man, there is so much richness in a puff! You know, baking has had its crumb shot for years. There is always that classic photo of someone's loaf of bread cut in half down the middle, and it's a testament to the baker's skill and execution. And I've always been fascinated by the puff because it's a similar, seemingly elusive quality as it relates to the tortilla and its maker. 
There's so much folklore about this elusive puff. It's considered a sign that you're ready for marriage. It has almost a mythical status in masa culture. I wanted people to feel empowered to get their puff. The goal was to help people understand that the puff is not luck, and a puff is in your hands. Though people claim that it is one.
There are steps scientifically to understand and replicate that puff to your heart's desire. It's simply a ballooning effect that you can see in the tortilla, and I wanted to ensure sufficient detail to prove that this is not magic. It can be magical, but it's real science and something you can do and reproduce over and over again at home if you're so inclined. We have a guide for how to perfect your puff in the book. It's a nice bonus, but don't get discouraged. If you're not puffing from the start, you'll get there.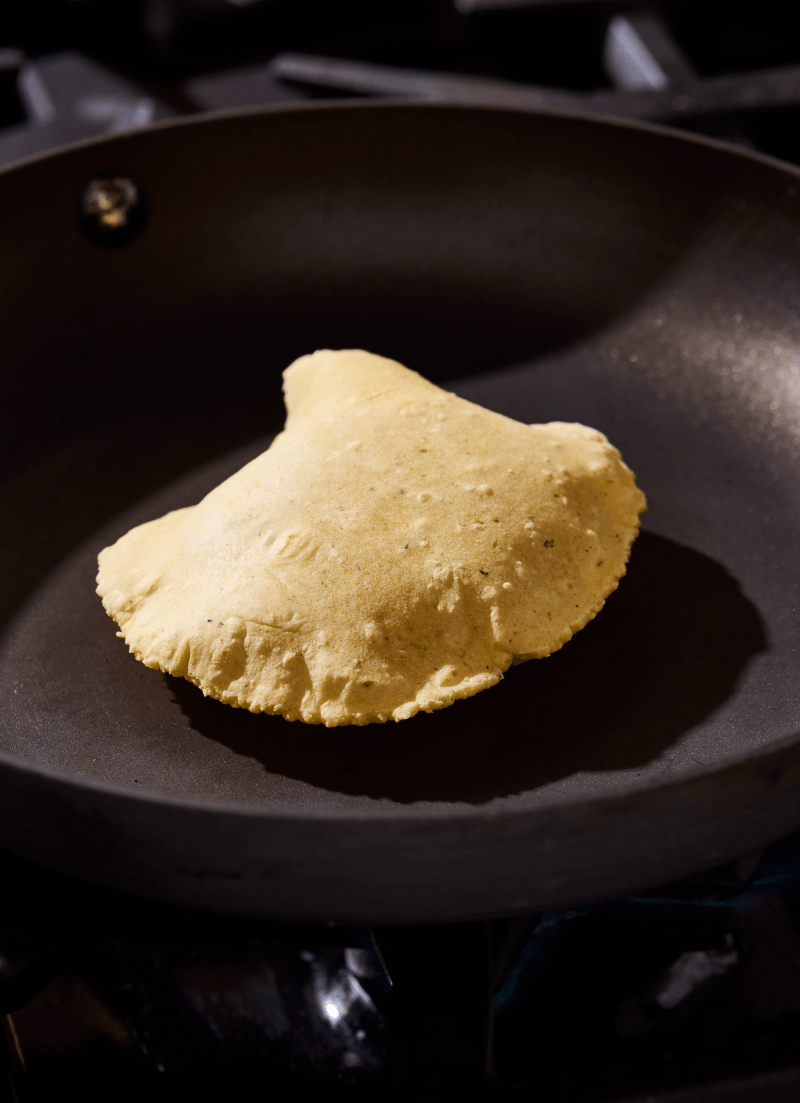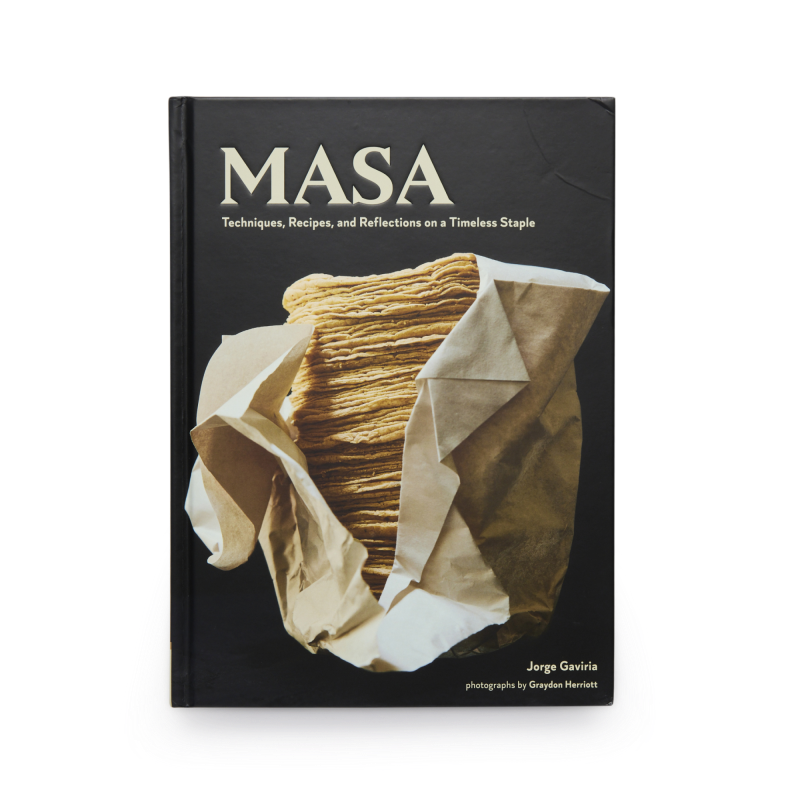 Where are you from? Where did you grow up, and how did your own life become nixtamalized?
I grew up in Miami, which is a pretty eclectic Latin community. My family mirrored that community in a lot of ways. My mom was born in Mexico, and my dad was born in Cuba. They were raised all over Latin America trying to find opportunities and stability: Dominican Republic, Puerto Rico, Mexico, you know, the diaspora communities all throughout the United States, Chicago, and Miami. This book has helped me understand who I am and where I come from. 
When I started writing the book, it was around 2020. I felt self-conscious about my place in this because I am a mutt. I often still don't think I understand who I am and what nation I belong to or what culture dominates, you know, my ancestry and my roots. Masa defined many foods I grew up eating, so the book was a real catharsis. The deeper I reflected on this story of masa, the more I understood that masa is a global cross-cultural phenomenon. 
Masa must be celebrated for being bigger than any culture, than any person, and bigger than any community. It's a binding agent that connects so many people in cultures worldwide. Ultimately, I came to peace with that and felt right to write this book. 
Why should people care about what kind of corn tortilla they are eating?
It depends on the audience. The prevailing value of our generation is we care about where our food comes from. Myself included. I worked in restaurants that celebrated and obsessed over this farm-to-table ethos and philosophy, but when it came to masa, there was no one talking about this. 
We care about grass-fed beef, but the masa origins weren't even a consideration. For the conscious consumer, it's the beginning and end of a meal. Masa is history and culture. Not understanding and not having the resources to understand it is no longer a barrier to connecting more deeply. 
This is the first book ever written about masa. Why do you think it took so long? 
At first, it was a challenging experience to get primarily non-Latin literary agents and publishers to understand how big of a story, how big a staple masa is, and how meaningful it is to cultures worldwide. People unknowingly consume masa all the time, yet they don't know what the word is.
As a result, they felt that masa was too niche and they felt it was too specific. They didn't feel that a deep dive like this was needed or would create a lot of demand. It's humbling even to have the opportunity to share this book with a publisher that took a chance on Masienda and took a chance on masa; 2020 was a really big eye-opening experience and started to change the way folks access media and access platforms to share lesser-known stories. Masa is no exception to that.
The movement is real. There have been thousands of pre-orders for this book. More so than folks who have established literary careers, many cookbooks, or celebrity books. There's something much bigger than me or this book. The mass masa movement behind this is undoubtedly much more significant than mine and certainly more extensive than this book itself. It's really exciting to see that movement in action and that there's finally a text to help anchor some of this conversation.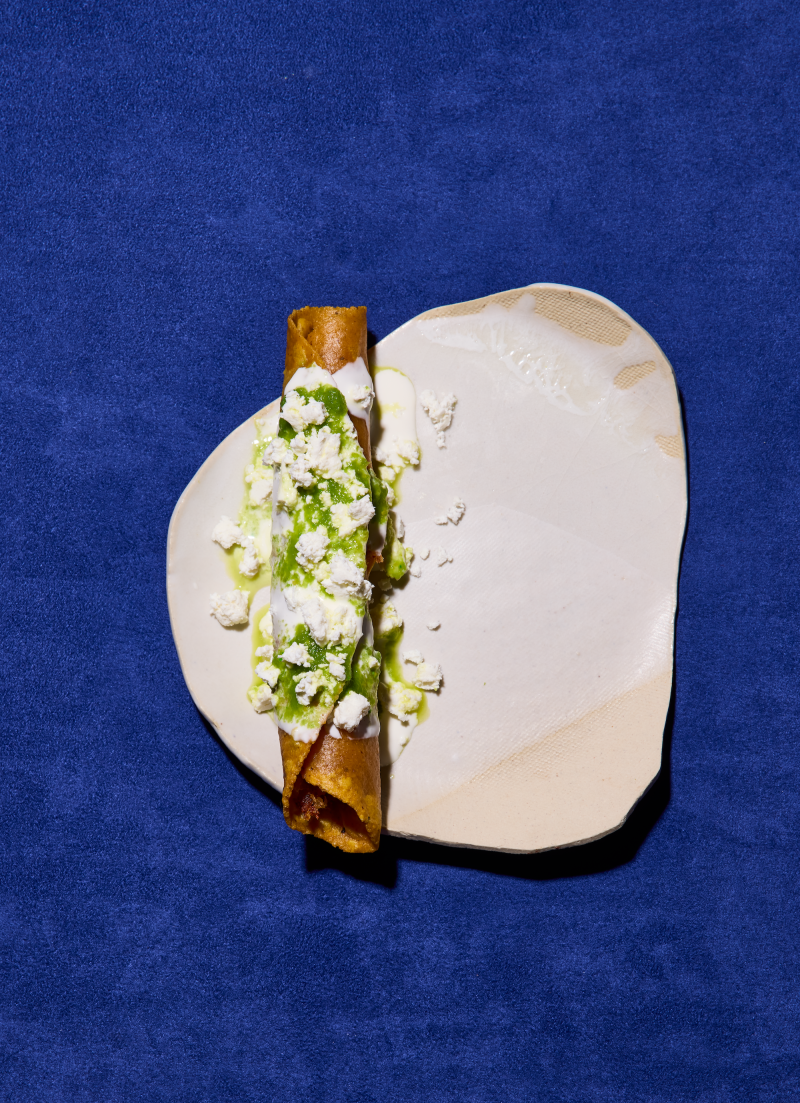 Masa is a brilliant and special food. 
There's a lot about power dynamics in this question. It's about who gets to tell these stories and who's the gatekeeper. We're in the early innings of celebrating all voices at the table. And masa was notably absent for a long time. Technically, it's always been also a very oral tradition. Which I think has its place still; this book is not meant to disrupt that. This book is not a commentary on the masa you grew up eating. It reflects all sorts of experiences that may be different from your own. 
At the end of the day, everybody is producing something with three ingredients: corn, water, and cal. We all just add our touch to it. 
You publish a transparency report regularly, but know that one of the biggest challenges that can arise from this kind of heirloom corn is how fickle it is to grow. Do you think heirloom corn is truly sustainable for international gourmet consumption? 
Yes. We haven't scratched the surface of the type of network that supports heirloom corn. It's not just in Mexico, though; the book focuses exclusively on Mexico. This kind of movement is not just in Mexico. The rest of the world is also turning to local agriculture and heirloom varieties. With Masienda, we're not trying to feed the world. There is so much diversity in corn throughout the world. 
For our supply chain, we work with about 2,000 farmers today. In our network, there are about three million farmers in Mexico who fall within the category of custodians of heirloom seeds. We still have a lot of work to do to cover more ground. We're also doing so at a perilous moment in human history with climate change. It's disrupting a lot of that sort of natural order we've seen for so long. I think, if anything, we have more work to do now than ever to ensure we're doing our part to responsibly and sustainably grow a staple that means so much to so many people worldwide.
How does this affect the food security of the farmers and their communities cultivating and growing corn for Masienda and gourmet consumption?
What's compelling about corn and the model that we have led with Masienda is that we work with farmers who are subsistence farmers. So these are farmers who are already growing food for themselves, their families, and their communities. And what would happen is that historically, there may be a surplus from one year to another, and there wasn't a market to offload that surplus.
A lot of times, farmers would get cut out of a market economy that can exist from their surplus corn. We created an opportunity for them to divest some of the risks because they couldn't store the excess corn. The first and foremost biggest priority is that we are supporting food sovereignty. Our Masienda business model wouldn't exist if these farmers and their communities were not food sovereign. When people think of corn, they think of corn as a commercial cash crop, but our farmers are not commercial growers. 
In the spice trade, there are a lot of folks who grow spices in high-poverty areas. Traditional communities have grown these kinds of cash crops, like coffee and spices. Corn, in this setting, is a cash crop and has a much deeper value and connection. It truly is a subsistence staple, but it's also a spiritual staple. Every kilo of corn available for surplus is already supportive of the things we care about, like food sovereignty, preserving culture, and the sustainability of corn.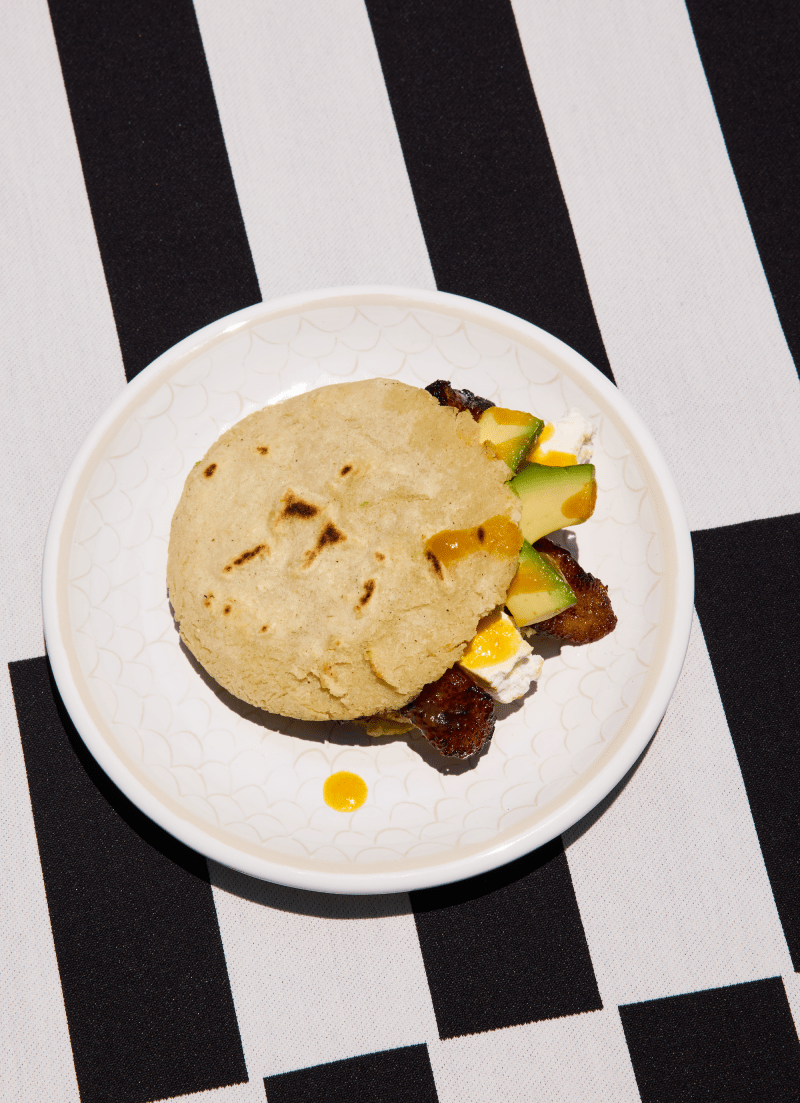 What do you think about using European dishes as references to describe dishes like chochoyotes? Are they "masa gnocchi," or are they chochoyotes? Especially as the #decolonize movement grows. 
I taught for two years at Americorps, and one of the first things I learned as a teacher is to meet students at whatever level they are at to establish common ground and trust. From there, you can insert a lesson and drive home whatever you are trying to teach. Otherwise, people may feel intimidated or lose interest. I generally refer to the traditional recipes as the dishes they are. This book is being distributed first in the United States, and using global food terms like a dumpling is there to guide folks to understand and be like, "Hey, this food that you think is very foreign and different from you is not that different. We are linked by food and the shared experience around that food. It's important to celebrate that connection instead of that distance for me. 
The second thing is that the "Masa Gnocchi" recipe in the book is how the chef of Lalo in New York calls it himself. The lines are blurred in food, and the lines will continue to blur as we all become connected, especially in our digital universe. It's essential that this book connects people instead of distancing them. I certainly think it is a way to get people excited about celebrating something they may not know much about. I can understand how excluding historic terms can be problematic, but I think the book does an excellent job of covering a lot of ground and acknowledging the traditions and roots from where these foods emerge. 
Who do you feel is your audience for this book?
Everyone. I was going to law school after college, but I am still face-deep in corn ten years later. When you think about masa, this book covers everything from masa. It covers classic recipes and modern ones as well. The recipes are amazing, and so is the history. Remember that all food is political; all food is cultural; all food is spiritual, and all food is pleasurable. Masa is no exception. There is something for everyone in masa.  
Any other reason why people should buy your book?  
I'm trying to think of something clever, but that's all I got. 
Thanks so much for speaking with L.A. TACO. 
Editor for James Beard Award-winning L.A. TACO. Associate Producer for JBA-winning Las Crónicas Del Taco. Former restaurant scout for Jonathan Gold. Co-Author of "Oaxaca: Home Cooking From the Heart of Mexico (2019, Abrams) and "Asada: The Art of Mexican-Style Grilling" (2023, Abrams).
Stay in touch
Sign up for our free newsletter