Events
It's Fiestas Patrias, Cabrones! Your Guide to the Best Mexican Independence Celebrations in Los Angeles ~ GTFO LA!
1:23 PM PDT on September 13, 2018
Tigres. Tucanes. Gritos. Oh, my! It's Mexican Independence weekend so that means get your tacones rubios and best tequila drinking outfit on, Dorothy, and get out of the f***ing house!
And in case you were wondering, El Grito commemorates Miguel Hidalgo's 1810 call to arms that launched the Mexican War for Independence. It's not just a Mexican or Chicano thing. The weekend also marks the official start of Hispanic Heritage Month. Many Latin American countries declared independence around this time of year, including Belize, Chile, Costa Rica, El Salvador, Guatemala, Honduras and Nicaragua. 
Friday, September 14
Chicano Art at Cal State LA
[dropcap size=big]C[/dropcap]elebrate the power of Mexican America arts at Entre Tinta y Lucha: 45 Years of Self Help Graphics at the Cal State LA Fine Arts Gallery. The exhibition, which opens at noon, looks back at the impact of East Los-based art non-profit Self Help Graphics & Art and its decades as a champion of the Chicano Art Movement. More info here.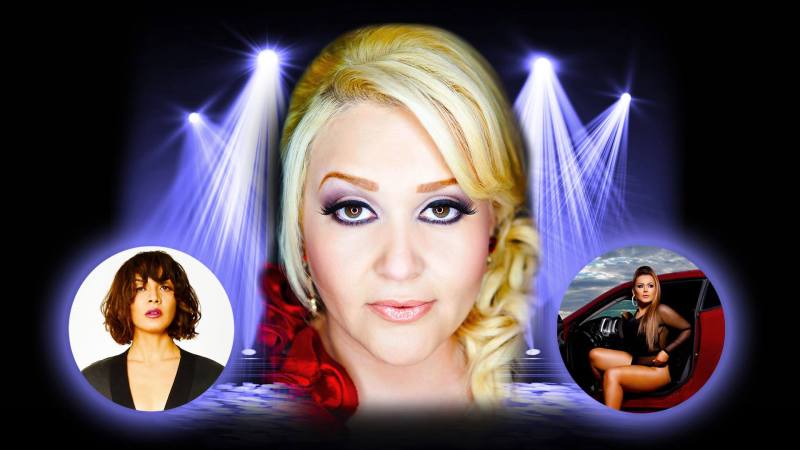 Sheyla on Melrose
[dropcap size=big]M[/dropcap]exican Regional star Sheyla will celebrate El Grito a day early at the Ukrainian Cultural Center complete with Mariachi, and appearances by Laura Caro, of La Voz Mexico's The Voice, and the late Jenni Rivera's official double, Gia Farré, who will perform a tribute to the legendary Mexican superstar. More info here.  
Saturday, September 15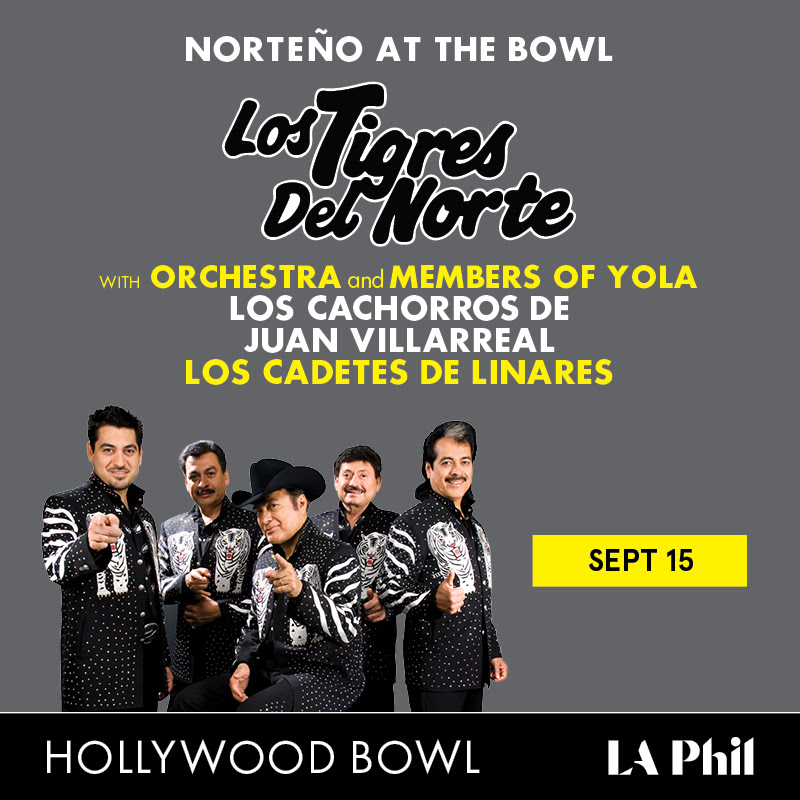 Los Tigres del Norte at Hollywood Bowl
[dropcap size=big]T[/dropcap]he original corrido kings are making history once again Saturday night at the Hollywood Bowl. Los Tigres del Norte are headlining the Bowl's first ever night dedicated to norteño music playing with Orchestra and Members of YOLA. Los Jefes de Jefes will be conducted by Juan Felipe Molano and joined on the ticket by Los Cachorros de Juan Villarreal and Los Cadetes de Linares. Get tickets here.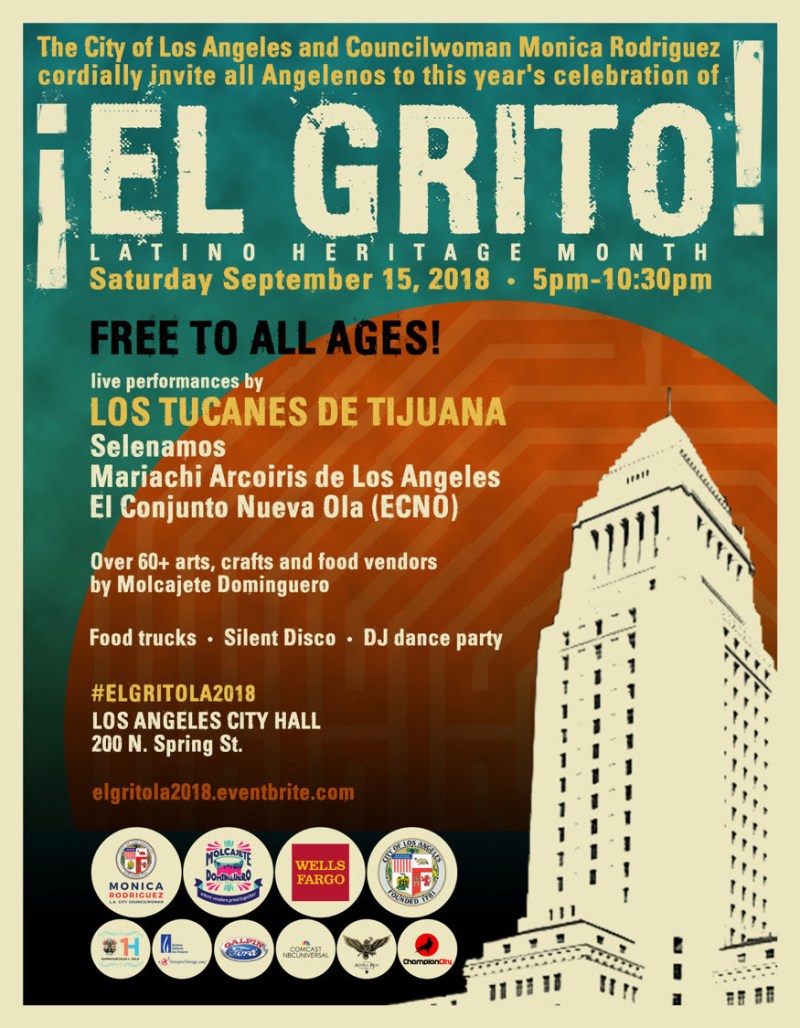 El Grito in DTLA
[dropcap size=big]L[/dropcap]os Tucanes de Tijuana will headline the annual El Grito celebrations in downtown. The event will take place on the steps of City Hall and also kicks off Latino Heritage Month, which runs in the second half of September and the first half of October. (¡Ni de aqui ni de alla!) Besides live music, the concert will feature food trucks, a reggaeton silent disco, and a crafts fair with 60 plus vendors curated by Molcajete Dominguero. It starts 5 pm with a re re-enacting the Cry of Dolores and ringing of the bell at 9 pm.  More info here.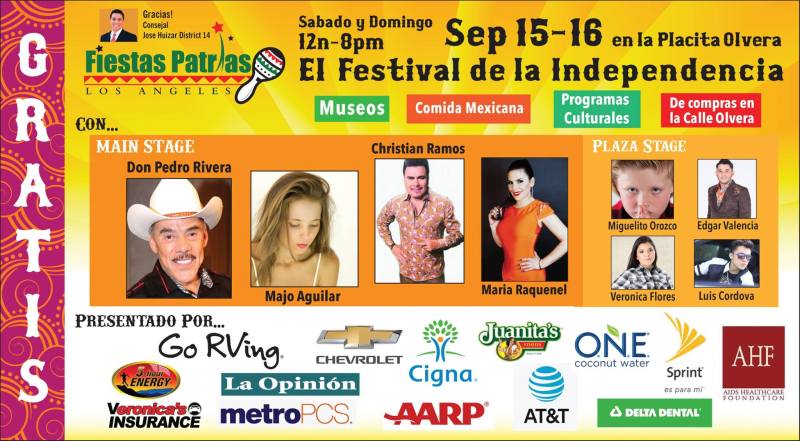 Pueblo Party on Olvera Street
[dropcap size=big]O[/dropcap]lvera Street will once again play host to the city's weekend-long Fiesta Patrias art, food, and music festival starting Saturday at noon and raging well into Sunday with performances by Majo Aguilar, Christian Ramos, Maria Raquenel, and the patriarch of the dynastic Rivera Family, Don Pedro Rivera. Rivera is father of Jenni and Lupillo and the founder of legendary indy record label Cintas Acuario that recorded his famous offspring, Valentin Elizalde, and the iconic Chalino Sanchez. More info on the event here.
Adriel Favela in Santa Ana
[dropcap size=big]S[/dropcap]anta Ana is hosting its own two-day fiesta starting at noon Saturday featuring a parade, food, carnival games, vendors, and more on the stretch between Civic Stadium Boulevard and Santa Ana Boulevard. Following the Grito ceremony at 6 pm, Mexican American heartthrob Adriel Favela will perform at Santa Ana Civic Stadium at 8 pm. Sunday's musical entertainment will be provided by Banda Los Escamilla and Sonora Tropicana. More info here.
Classic Car Show in Inglewood
[dropcap size=big]I[/dropcap]nglewood is up to some good, recognizing the contributions made by Hispanic and Latino Americans with a festival that includes live entertainment, interactive games, crafts, and a classic car show. The event starts at 11 am at Crozier Middle School. More info here.

Zine Fest in Long Beach
[dropcap size=big]L[/dropcap]ong Beach is in the house with the return of Zine Fest. And you know we got to give some love to the indy publishing festival that celebrates inclusion, voices, and the written word. The event takes place from 11 am to 5 pm at the Expo Arts Center in the Bixby Knolls. It will feature a vegan food court, plenty of vendors, panels, workshops, more than 120 indy zinesters. There's even a bike valet. More info here.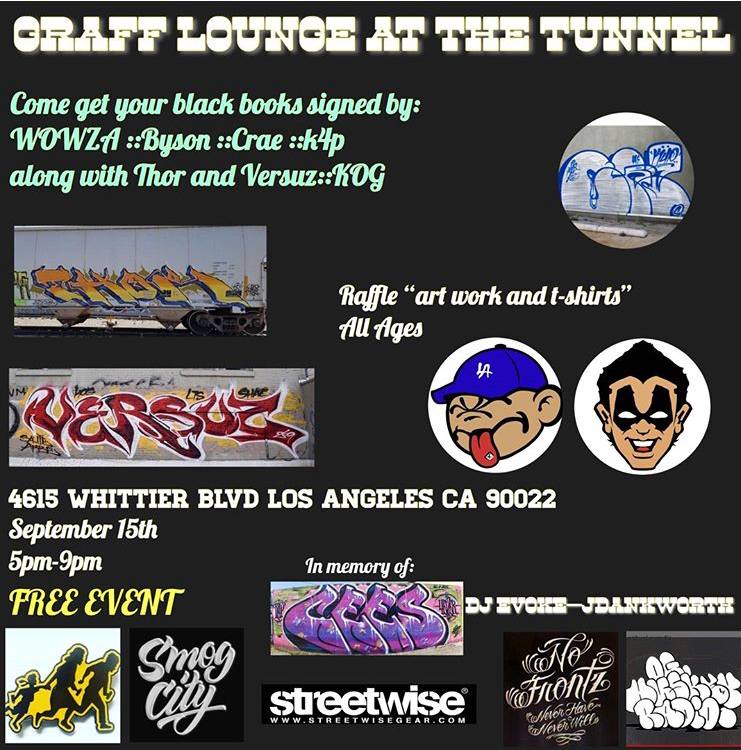 Graffiti Lounge at the Tunnel
[dropcap size=big]G[/dropcap]o watch the Canelo vs. GGG fight, get some free gear, and have your black book signed by some of L.A.'s finest street artists on historic Whittier Blvd. Artists include Wowza, Byson, Crae, and others.The kid friendly event, will feature gear raffles from Streetwise, Smog City, and No Frontz. It runs from 5 pm to 9 pm. More info here.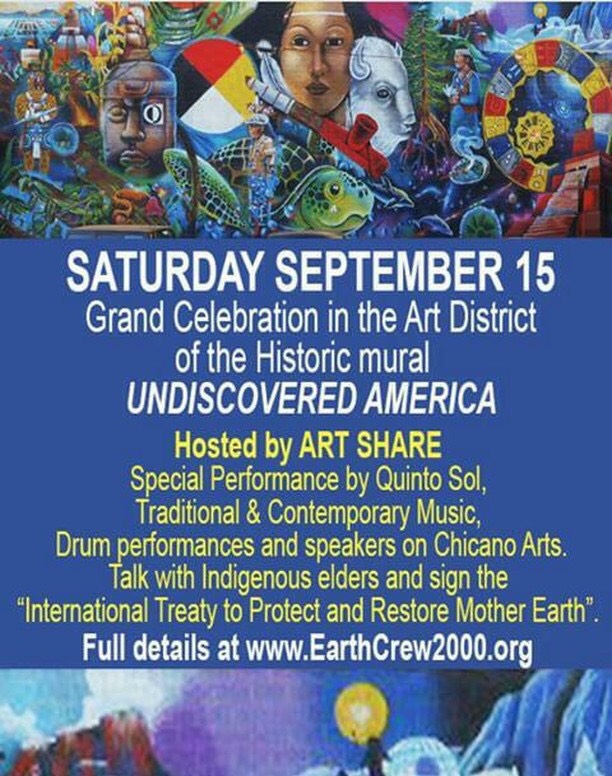 OG Mural in the Arts District
[dropcap size=big]T[/dropcap]he first official mural painted in the Arts District, on 4th Place, is getting a touch up and unveiling. Earth Crew 2000 painted the mural in 1992 in what was then known as Skid Row to honor the "greatness of the original Indigenous cultures living in the Americas." Earth Crew Artists and Indigenous Elders will be on hand for the event, which will feature some knowledge from Chief Phil Lane Jr. "about the current alliances between Indigenous cultures worldwide." Starting at 4 pm, there will be music, poetry, storytelling, refreshments, and "other surprises." More info here.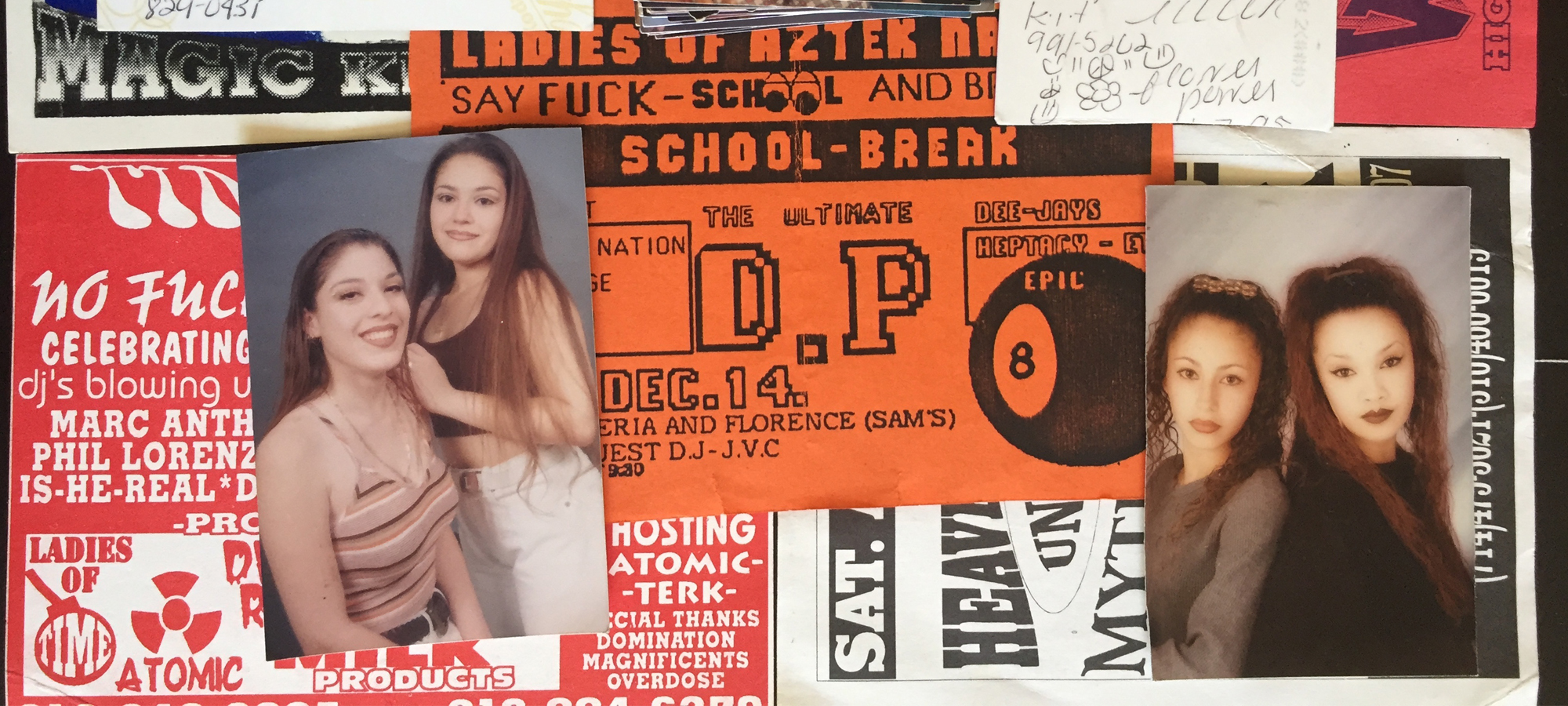 Guadalupe Rosales at Vincent Price
[dropcap size=big]L[/dropcap]os Angeles artist Guadalupe Rosales will open her first solo exhibit starting at 5 pm at ELAC's Vincent Price Museum. The exhibit is an immersive installation featuring a two-channel video, sculptures featuring archival materials, a collaged wall work, a payphone sound piece, and an altar honoring her cousin who passed away from gang violence. More info here.
Guadalupe Valley Wine, Food & Music Festival
[dropcap size=big]W[/dropcap]e usually take any excuse to drive down to the Valle de Guadalupe to drink and eat our asses off and this food and music festival happening there this Saturday, loaded with high caliber chefs from Mexico like Dante Ferrero from Baja and Alfonso Cadena from Guadalajara. If you're into electronic music, Bob Moses and a long list of DJs will help you dance off all the tacos and glasses of wine. More info here.
Sunday, September 16
Did You Survive?
East LA Mexican Independence Day Parade 2018
[dropcap size=big]P[/dropcap]ut on your huipil or guayabera and march your way down with the entire family to Cesar Chavez Avenue in the real East Los Angeles to celebrate Mexican Independence Day with 100,000 other proud Mexican-American Angelenos. It's been going on for 73 years, the route is over a mile, and it is one of the one of the largest and longest-running Mexican Independence Day Parades in the country. Go and cheer for your family's home state while eating bacon wrapped hot dogs. You can bet they'll be at least a few hundred gritos throughout the day. More info here.
Mariachis at La Plaza
[dropcap size=big]S[/dropcap]unday is family day at the Plaza from 12 - 4 pm. So bring the kids for the fun, games and mariachis with performances by Los Norteados Del Sur, Las Colibrí, and Mariachi Lindas Mexicanas. More info here. And if you still got anything left in the tank, get turnt up for the culture with an evening performance by Chéjere at 6:30 pm. The daytime events are free but the evening concert will cost you $10 presale or $15 at the door. Tickets here.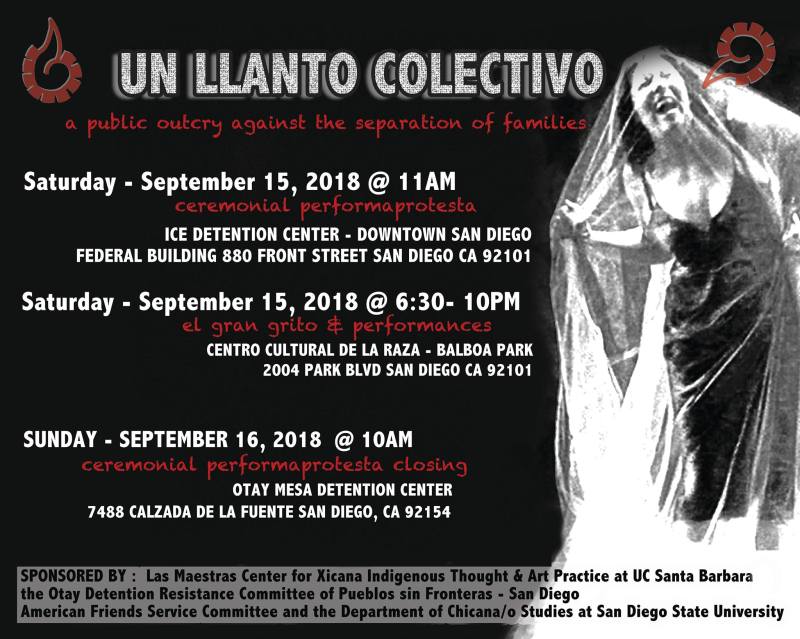 Cruda Moral in Otay
[dropcap size=big]A[/dropcap]fter the party, it's the the after party protest. A report by the N.Y Times this week revealed the appalling record-setting 12,800 children currently being detained by the Trump administration. So while it's all good to have a good time and party with the amigos and amigas, let's not forget that freedom eludes the most vulnerable among us. So have some pozole, chilaquiles, menudo, whatever it takes and get out of the fucking house for the children.  Join Cal State Northridge professor Maria Elena Fernandez and writer Cherrie L. Moraga at the Otay Detention Center for a 10 am protest. They are asking those that can participate to wear white. More info here.
Stay in touch
Sign up for our free newsletter