Featured
The L.A. TACO Guide to Eating In the Inland Empire ~ Volume One
1:50 PM PDT on April 12, 2021
[dropcap size=big]T[/dropcap]he Inland Empire is home to a ton of different cuisines, delicious tacos, and so much more. I have family here, and I grew up going back and forth around the edge of the Mojave. The vibe in some spots is similar to Los Angeles, with a few differences. For one, there are fewer roaming street vendors. As a kid, I would spend hours with my grandpa hunting the paletero down and carrying a popsicle in hand like a trophy afterward. Contrary to ignorant monikers like "Fon-tucky," the, I.E. is chock full of nearly any kind of cuisine. 
I included spots where mask-wearing and social distancing are taken seriously, and because of that, I did have to leave out a taquería that had some pretty good tripas.
There are so many spots here that aren't trying to jump on any fads or trends but rather serve unapologetic, innovative, and mouth-watering food. Is this an exhaustive list? No. Are these spots delicious, one of a kind, and a safe way to support local businesses? Yes. 
 

View this post on Instagram

 
La Sexy Michelada - Menudo
I was really craving menudo on a Saturday afternoon and checked out La Sexy Michelada. This Fontana spot boasts some boooomb-looking micheladas. They also have caldo de camarón, and caldo de res. The menudo is soft, flavorful, and spicy.
18150 Arrow Blvd Ste I Fontana, CA 92335
Tortas Las Glorias
This hole-in-the-wall torta and jugo spot is in Rialto. Their torta ahogada will make you sweat with its fiery salsa, the way tortas ahogadas are supposed to. Its intense spiciness makes you eat the torta faster, and its fresh-squeezed juices help put out the fire. 
1511 S Riverside Ave, Rialto, CA 92376
1197 N Mt Vernon Ave Colton, CA 92324
 

View this post on Instagram

 
Dhat Island
Two words: "Oxtail Tamale." The star of Black-owned Dhat Island's menu is this banana-leaf beauty full of meat that falls apart under its own weight. The meat is soft, and the flavors are tangy and savory. The masa is perfectly hydrated. There are tomatoes, sweet peppers, and potatoes in this tamal. To top it off, it's served with a perfectly runny fried egg on top. It is a full meal, but it's only done during their brunch hours. The stewed eggplant creole is also divine, with thick chunks of eggplant served stewed with savory fried plantains on the side.
308 W State St, Redlands, CA 92373
 

View this post on Instagram

 
Roc's Creole Seafood
Another Black-owned gem in the IE, this restaurant is located in a small shopping center in Fontana. The potato salad was probably among the best I've ever tried. It was a little tangy with a touch of sweet, creamy, and fresh with hints of pepper. The Gumbo was equally delicious with sausage shrimp, chicken, a generous serving of crab legs, and rice. It was packed with a lot of flavor and vegetables, rice, bell peppers, and onions. 
16951 Foothill Blvd Ste B,Fontana, CA 92335
Gorditas Estilo Aguascalientes
This spot is hella cute and is located inside the Waterman Discount Mall in San Bernardino. I got two tacos de tinga de pollo. Those handmade corn tortillas were soft, fluffy, and delicious, and the tinga was spicy and flavorful. I can't wait to try their mole next time. It's difficult to find this regional style of gorditas, griddled instead of deep-fried, in the States outside of a home kitchen. The resulting antojito is chewy, toasty, and highly satisfying.  
999 N Waterman San Bernardino, CA 92410
La Tapatía Tacos Y Tortas
This spot in Colton has some excellent buche—'nuff said. You can also grab some full-flavored birria here as well. The interior is colorful and welcoming, and I can't wait to eat inside once it's safe to do so.
2100 N Rancho Ave, Colton, CA 92324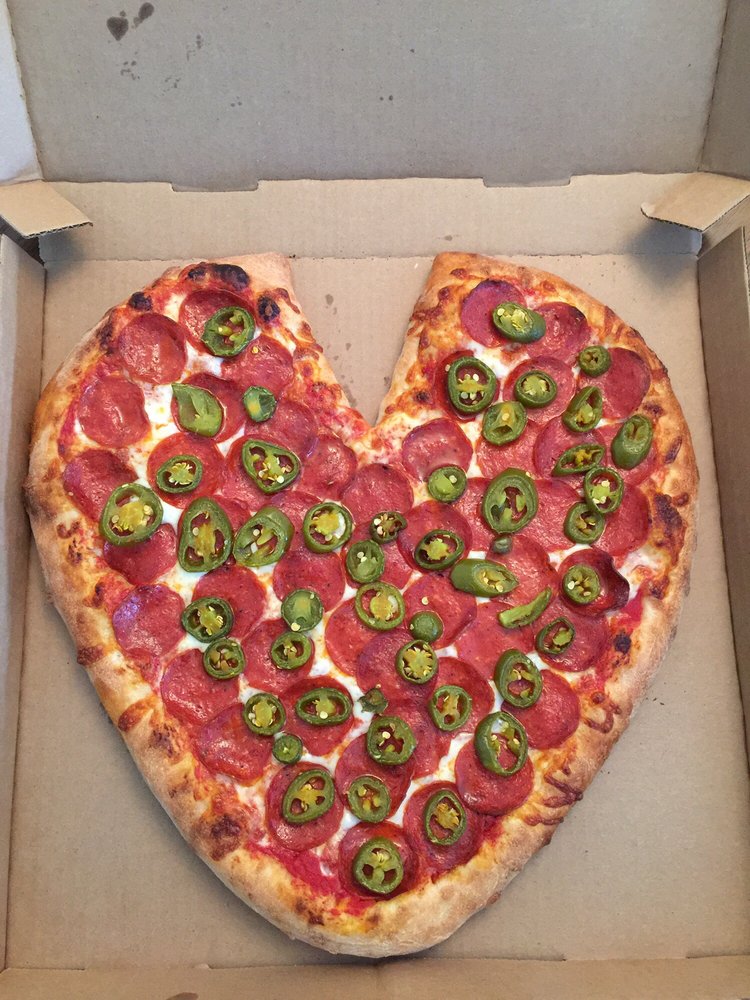 Porky's Pizza - Bloomington
Not to be confused with the same name's pizza chain, this establishment is family-owned and delicious. The crust is old-school thick, crispy on the outside, and soft and fluffy on the inside. The cheese has a fantastic stretch and sits on top of a slightly tangy tomato sauce. You can also request a heart-shaped pizza if you want to impress that special someone with a cheesy surprise. Porky's is in the Cedar's Village strip mall.
9988 Bloomington Ave, Bloomington, CA 92316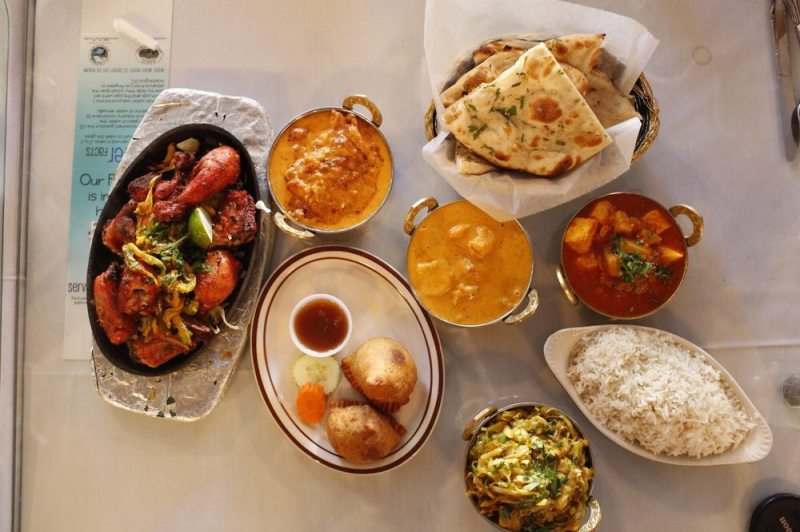 Himalayan Restaurant Big Bear
Going to get away from the city for a bit? If you're in Big Bear, this community gem might be just the spot for you. If you're worried about finding a safe spot for takeout in Big Bear, look no further. I ordered the Fish Curry Vindaloo, some Mo-mos, naan, and the Himalayan masala tea. It was a meal that warmed me up from the inside-out because it was cold out when I visited.
672 Pine Knot Ave, Big Bear Lake, CA 92315
Tacos Charly Estilo DF
This is a cute family-run operation that pops up in a small block in Rialto. I tried the al pastor and suadero. The pineapple to al pastor ratio was perfect, and it was well seasoned. The suadero was juicy.
Check their IG for address and hours.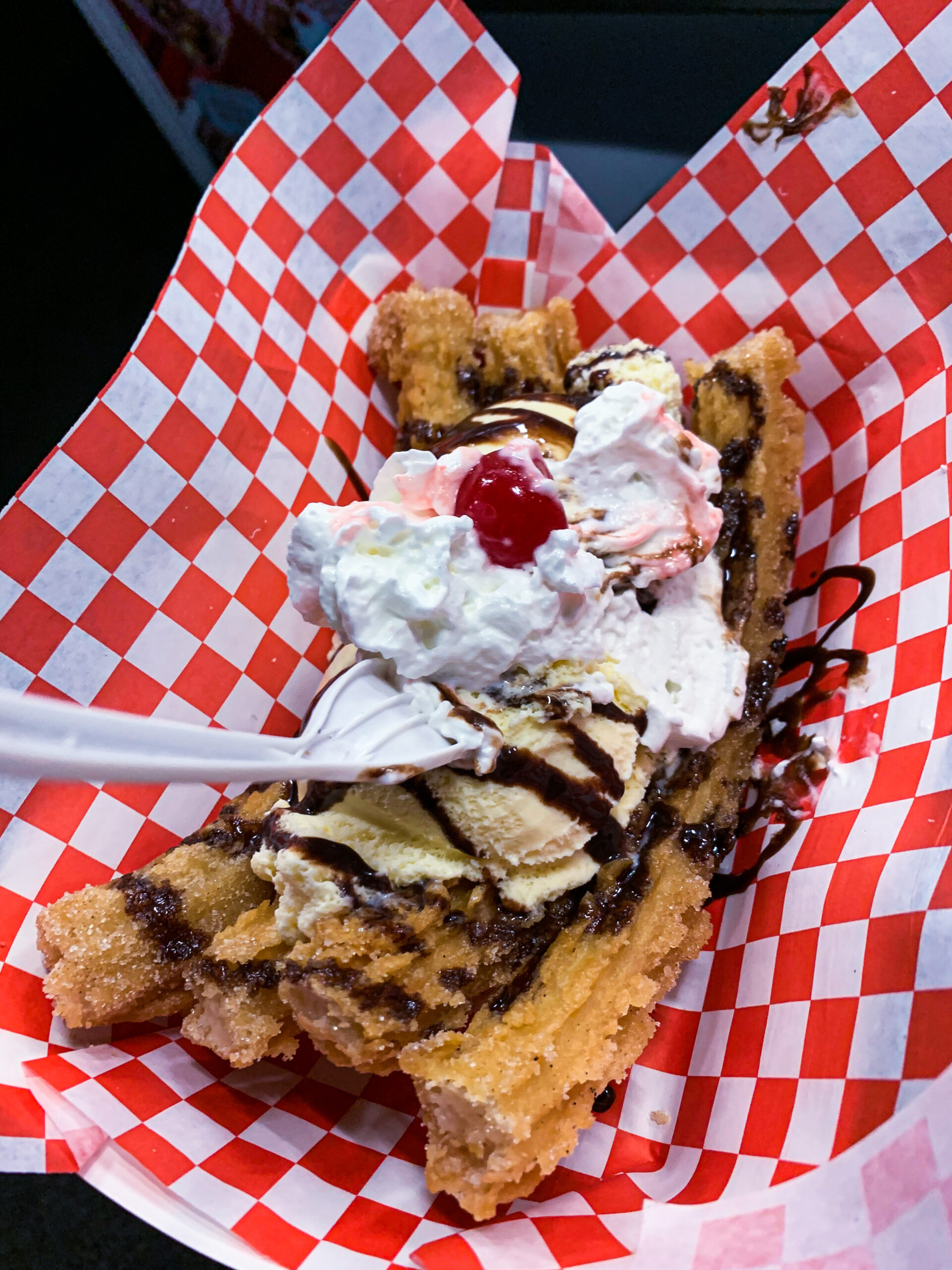 Churros El Sabroso
After eating Tacos Charly Estilo, I wanted dessert. So I came across Churros El Sabroso, and those churros are unique and probably among the best I've ever had. They're freshly made, with the dough made on-site as well. The churros are fat and crispy with soft centers. I would highly recommend getting a side of their cajeta to dip your churro in. The cajeta is simply divine;  it melts in your mouth. When I went, Churros El Sabroso was in a large lot with a wing vendor and a taquero nearby. So potentially, you could take a friend or date, grab tacos, eat them in your car like most people I saw, come back and get some dessert. 
Check their IG for address and hours.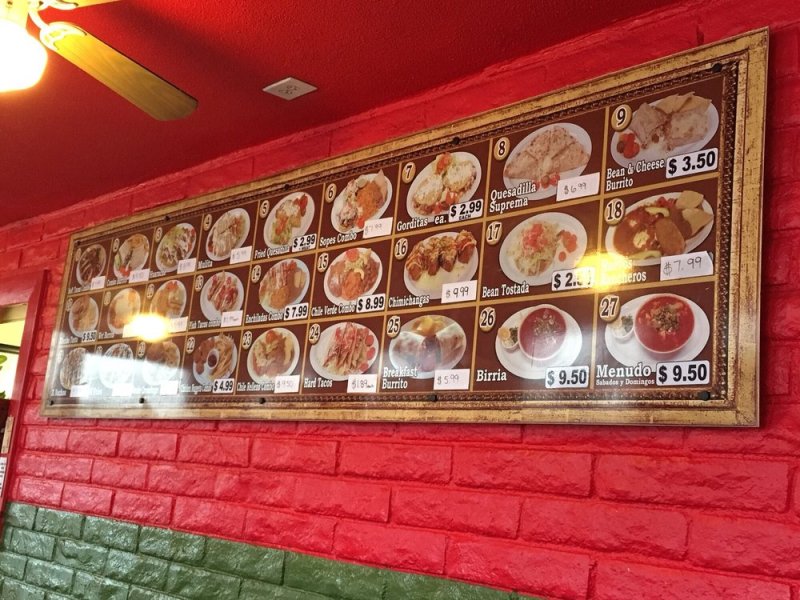 Manuelita's Mexican Food (Drive-Thru)
If you like drive-thrus, then Manuela's might be the spot for you, especially if you're in a hurry and don't want to park. The food is exactly what you'd expect to get at an old-school taco shop. Combination platters galore, plus you can also get some coffee drinks.
1591 N Rancho Ave, Colton, CA 92324
L & G Desert Store
L & G Desert store is a tiendita in the Coachella Valley. If you're looking for a place to stop on your way to the southeast entrance of Joshua Tree National Park, The Salton Sea, or Coachella, this might be the pit stop for you. One could get fresh produce, tamales, and some really good local beers. Try getting the fresh dates, they are different from the ones you can grab at your local grocery store in that the skin of the dates are sweet and are more like crispy-glazed icing, almost like a donut, and the inside is so soft and buttery.
Mariah Castañeda is a feisty multimedia journalist and social media editor.
Read More:
Stay in touch
Sign up for our free newsletter