Events
GTFO, the Event Calendar Curated by L.A. Taco, Is Back! September 2019
3:35 PM PDT on September 5, 2019
[dropcap size=big]S[/dropcap]eptember is here. While the rest of the country may be gently transitioning to enjoying the cooler weather and foliage of fall, Los Angeles is having its second phase of summer. The days will be full of sunshine and cool events, so make the most of it and GTFO! Take that special someone out to remind them you're still in love, your parents! Your friends! Or just your cute self. As always there is something for everyone so take a look.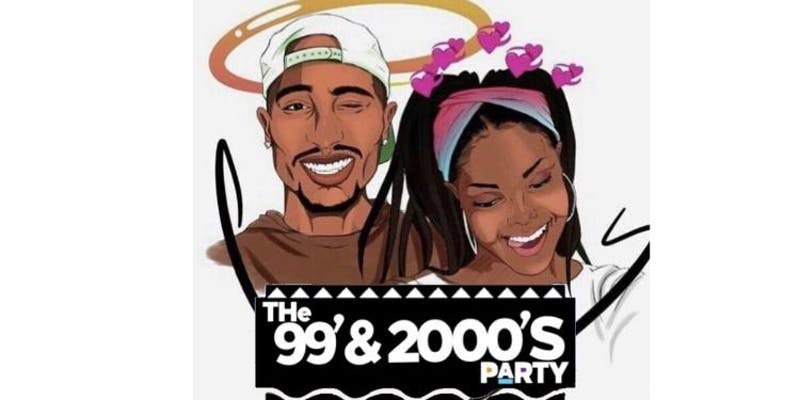 The 90s and 00s Party @ Treehouse Rooftop Lounge - Sept. 6th - Free
Party like it 1999 or '09 or whatever! Ever get nostalgic for hip hop and R&B hits from the early aughts? Back when Ja Rule was a rapper and not a co-conspirator of mass fraud. This is your chance to once again get down to 50 Cent, Ashanti, Nelly and more. Get more details here.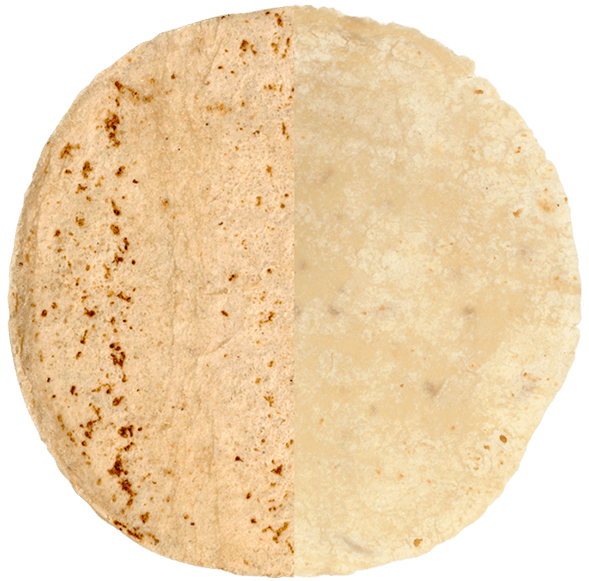 KCRW and Gustavo's Great Tortilla Tournament - Sept. 8th - Free
Who has the best tortilla in SoCal? Find out September 8th when L.A.'s top tortilla makers go corn to corn (and flour to flour!) in a battle of the tortillas. Besides having one of the most epic culinary battles in the city, there will be live DJ sets from Raul Campos and José Galván, tortilla tastings, tons of food vendors, margarita and michelada bars, tortilla art and more. The festivities will happen at LA Plaza de Cultura y Artes, Sunday, September 8th. Get more details here.
Long Beach Zine Fest - Sept. 8th - Free
The Long Beach Zine is returning to bring small-batch print, DIY culture, and the power of independent art for the 5th year in a row. On top of already providing a marketplace for over 130 zinesters to sell their unique self-published work, there will be live music, panels, workshops and food vendors (including a vegan food court). This year, the Zine Fest is giving a platform to a myriad of topics ranging from disability awareness and queer discovery to Latinx identity. There will also be a ZineTown, which is a space for folks to make zines of their own. The LB Zine Fest will be held at the Expo Arts center, there will be a water refill station, a free bike valet and a parking lot. Get more details here.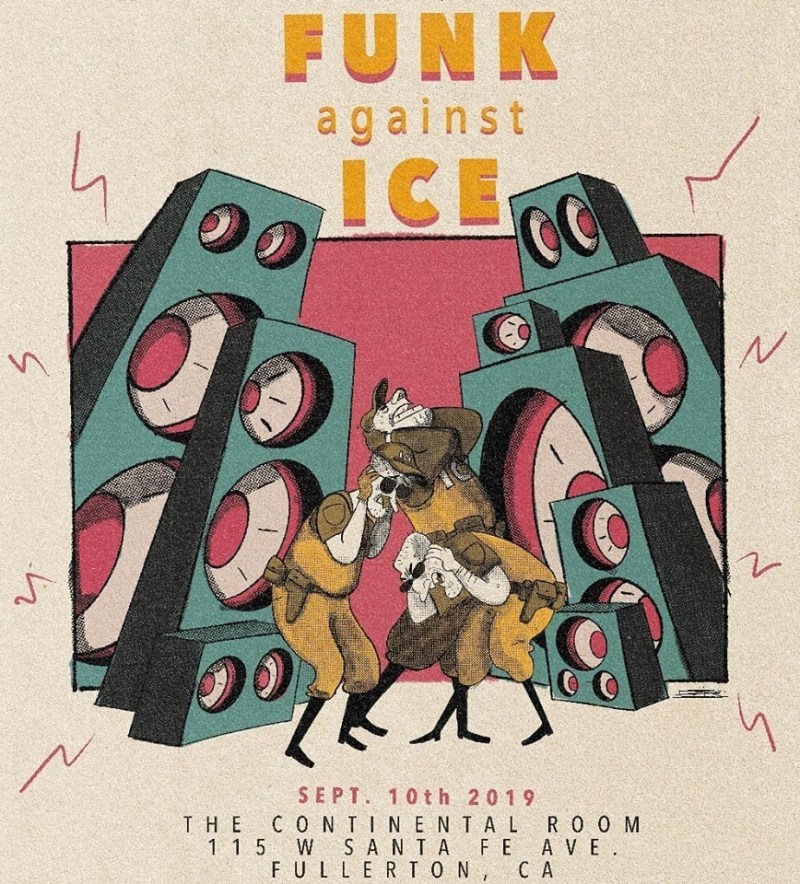 Funk Against ICE - Sept. 10th - Free
OK, this is in OC but it's a benefit concert for the ACLU, so if you find yourself on the other side of the Orange curtain, why not? Funk artists Lyrically Twisted, Woody Steve James, and June will be performing at the Continental Room in the name of all that is Abolish ICE. A portion of the drink sales goes to the ACLU. Get more details here.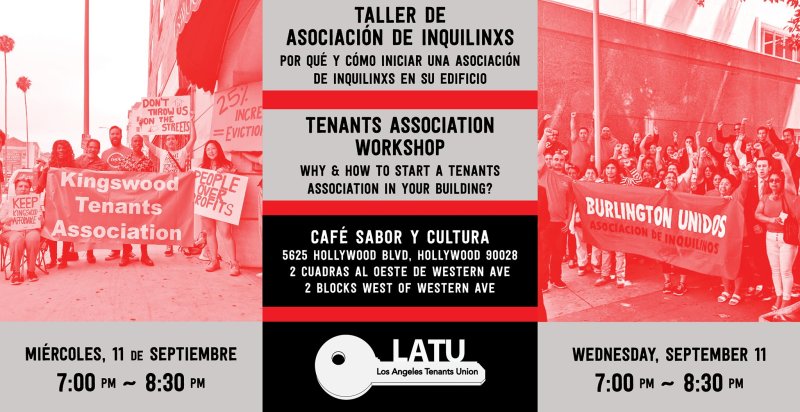 How to Organize a Tenants Association - Sept 11th - Free
Rising rents, gentrification, and threats of ICE raids are all affecting renters in LA. Organizing a tenants association in your apartment can help build community and protect tenants from landlords and raids. This workshop includes how to deal with ICE raids, how advocate to get repairs done in the building, standing up to landlord harassment, and resisting gentrification in the neighborhood. Get more details here.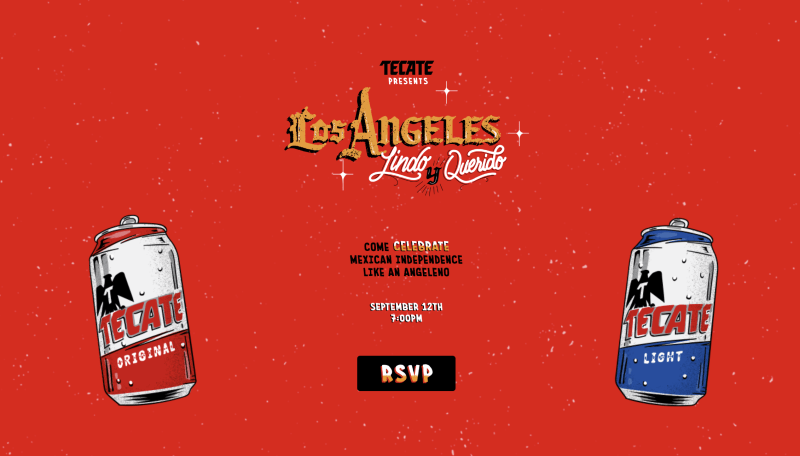 Tecate Los Angeles Lindo y Querido - Sept. 12th - Free
Check out Tecate's celebration of Mexican Independence in Los Angeles. There will be 12 musicians and artists, including the talented Que Madre, Chulita Vinyl Club, and Ugly Primo. There will also be food vendors. Original songs by É Arenas, Katzù Oso, and The Delirians. Also, featuring Mariachi Lindas Mexicanas. You have to RSVP to get the address, get more details here.

Bare Beachside Orchard Pop-Up - Sept. 12th-15th - Free
While apple picking and leaf throwing might not be an L.A. autumn pastime—for obvious reasons, namely, that fall is just an extension of summer for us—you can enjoy a simulated version of all of that right in Venice. Bare Snacks are bringing in apple trees and autumn leaves for your faux fall enjoyment. There will also be information on the apple tree life cycle, as well as games and crafts for kids. Get more details here.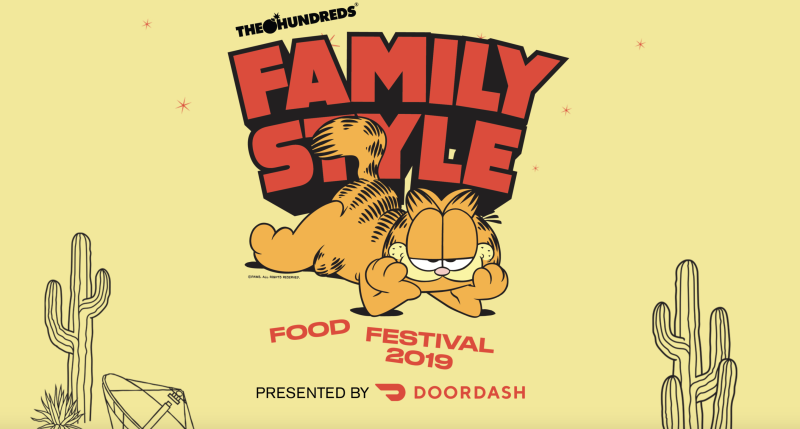 Family Style Food Festival - September 15th - $40
Family Style is a cross-cultural food festival featuring chefs behind some of L.A.'s most beloved restaurants including Howlin' Rays, Tacos 1986, Afters Ice Cream, and many more. There will also be a ton of creatives and brands present, including everyone from Sean Wotherspoon to Jose-Luis Saavedra Sr., the man behind Tapatio. There will also be a ton of live music, so don't miss out. Oh, and L.A. Taco readers get 20% off tickets (use the promo code LATACO20). Get more details here.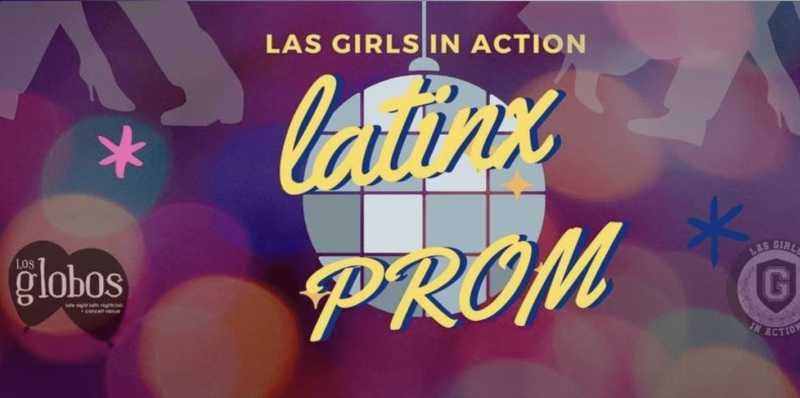 Latinx Prom - Sept 15. - $25
Ever wish you could do prom all over again? Here's your chance to dance the night away and help raise money for women's education in El Salvador. Pupusas will be served in honor of Salvadoran Independence Day. Renowned DJ Linda Nuves will be spinning records and will be joined by Willie G. The prom is hosted by Las Girls in Action which is an organization dedicated to giving girls and young women in El Salvador financial academic assistance.  Get more deets here.
Hermosa - Yesika Salgado Book Release (Multiple dates) Free
I cried when I read Yesika Salgado's "Corazon" in 2017, and spent every summer after eagerly awaiting the release of a new Yesika Salgado book. With lines that are stunningly beautiful, bold, and heart wrenching, the Salvadoran writer has amassed a large following. Her fans are otherwise known as the Mango Mafia, by the way. She is one of Los Angeles' most beloved poets. This month, Salgado's latest book "Hermosa" will be released and will be presenting her "third baby" to her favorite L.A. neighborhoods. 
Dates
Los Angeles Central Library (9/12) @ 5:30pm
Skylight Books (9/13) @ 7:30pm
Espacio 1839 (9/21)@ 7pm 
Stories Books & Cafe (9/26) @7:30
Definitely try to make it out to one of these events, bring your homegirls!
Calma Workout & Meet Up - Sept. 14 - Free
Here's a chance to work out with Brenda and Ana Sheila, hosts of the amazing Tamarindo Podcast (which was just featured in The Oprah Magazine) at Vista Hermosa Park. Brenda and Ana will guide you through a 45-minute workout and a meditation exercise. Bring water, comfy clothes, and some friends. Yoga mats are suggested but not necessary. Register and get more deets here. Make sure to support Brenda and Ana by subscribing to the Tamarindo Podcast here!
Mujeres Market - City Hall / Hollywood Farmers Market/ Riverside
What could possibly be cooler than supporting hella talented WOC/ QTPOC creators and artists? This month ditch target (as much as possible) and find something truly unique at Mujeres Market. September is particularly special because there are three mujeres market events spanning LA and IE. So take a friend and maybe grab a gift for someone or yourself. Get more details about the markets on Mujeres Market's Insta.
Schedule 
Mujeres Market at Riverside Sept. 5th
Mujeres Market at El Grito (city hall Sept. 15)
Mujeres Market at Hollywood Farmers Market (Sept. 22)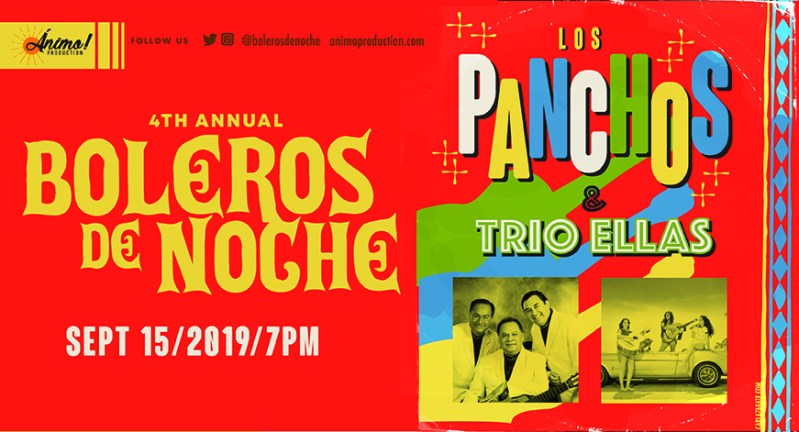 Boleros de Noche featuring Los Panchos and Trio Ellas - Sept. 15th - $40
When I think of Los Panchos, my mind automatically goes to my favorite coffee shop in South Gate and spending countless hours frantically writing college papers (and later articles) while being comforted by their soft romantic melodies blaring over the buzzing espresso machine. The iconic musical act will be performing alongside Trio Ellas at the Ford Theatres on Sunday 15th, the day before Mexican independence day. Grammy nominated group, Trio Ellas put a fresh twist on bolero classics like "Sabor A Mi" and also have created original songs with their unique sound. Bring your long-time boo, because it's gonna be a romantic night. Get more details and tickets here.
Homeboy Industries to Host 11th Annual Homeboy 5K Run/Walk - Sept 21st - $40-$50
Into running, walking, and helping folks get back on their feet after doing time? Check out the Homeboy Industries 5k Run/Walk. Homeboy Industries is the largest rehabilitation, re-entry, and gang intervention program in the nation. It was founded in 1988 in East L.A. and has been helping formerly incarcerated men and women adjust to life outside of prison and has an employment program that includes working at the Homegirl bakery. You'd be supporting a good cause and also get a t-shirt and dogtag finisher medal. There will be live music, food, and giveaways after the race, as well as a kid zone for younger participants. Bring your running squad, oh and Jane Fonda will be there. Get more deets here.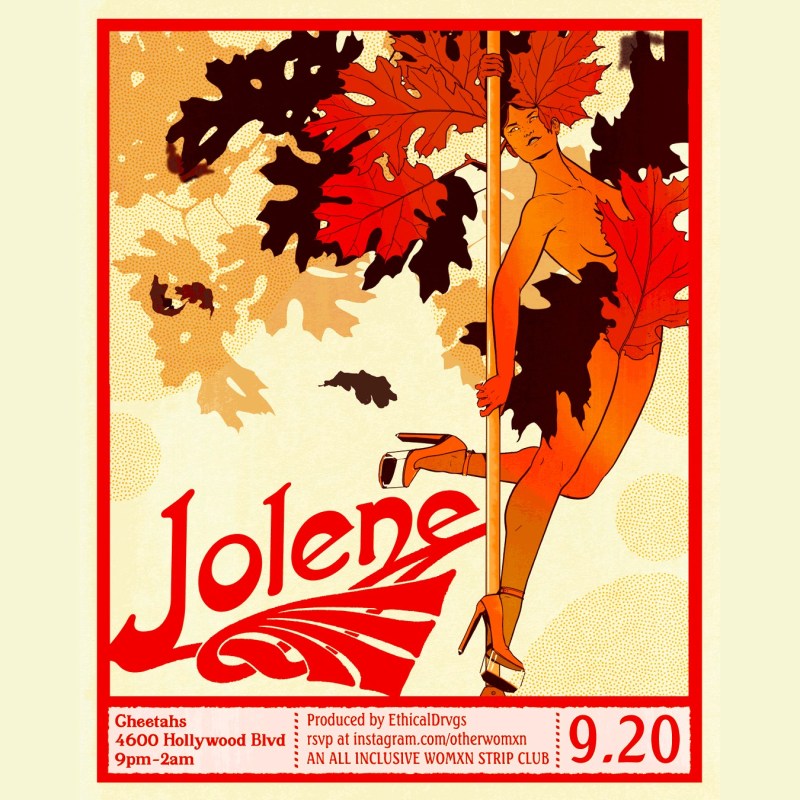 Jolene! An Inclusive Strip Club Sept. 19th - GA $10
Support your local QTPOC strippers at the iconic Cheetah's club! Jolene is produced and presented by @EthicalDrvgs who is passionate about providing a safe space for QTPOC dancers to perform and make money. These dancers are hella talented, head over to Instagram and check out @otherwomxn to check out the line up. Bring a friend, get a drink, and have cash ready because tipping is MANDATORY. Show club owners that nights featuring queer dancers can make more than het nights. Get more deets here.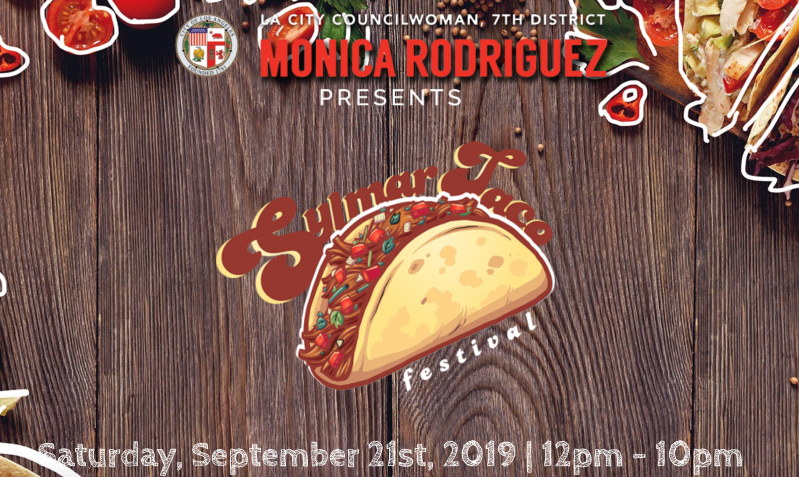 Sylmar Taco Fest -Sept. 21st - Free
There is nothing more sacred than a festival celebrating tacos. Make the trek to the San Fernando Valley for the Sylmar Taco Fest, there will be live music, tacos, a taco eating contest -- but I'm particularly interested in the "taco car show". There will be performances by ECNO - El Conjunto Nueva Ola, Sonsoles, The Flux Capacitors, Ballet Folklórico Joyas Divinas Del Valle, Frank Giron Band, and the Soul Prophets. Get more deets here.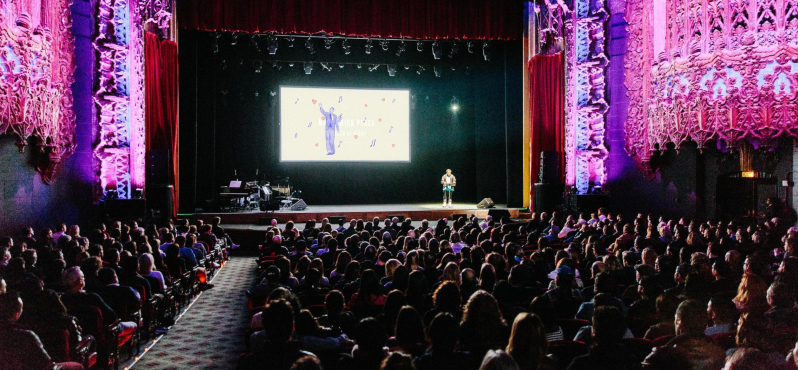 Pop-Up Magazine LA - Sept. 26th - $39-$49
This is arguably one of the most extravagant and engaging displays of narrative art. The Pop-Up Magazine is the live sister publication of award-winning The California Sunday Magazine. Contributors tell vivid stories through illustration, animation, photography, and orchestra scores. None of the stories or performances will ever be posted online because you have to be there to experience it. It's worth it. The contributors go over the top. Last year one contributor recreated an old song the exact way it was heard thousands of years ago by bringing out a choir that specialized in ancient music and using math to calculate the acoustics of the building it would have been originally been heard in. This season's contributors include poet Sarah Kay (Project VOICE), Clio Chang (Jezebel, The New Republic), Keri Blakinger (Houston Chronicle), musician Left at London (a personal favorite), and many more. This tour's theme is "Escape." Get more details here.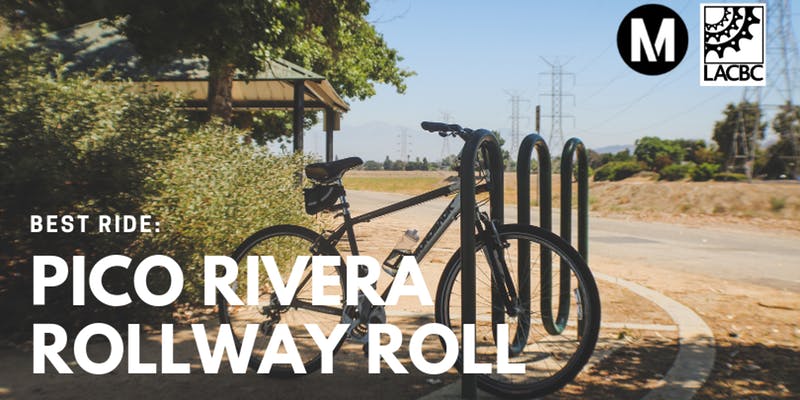 BEST Ride: Pico Rivera Rollway Roll - Sept. 28th - Free 99
Are you into biking? Cool, if that's your thing head over to Pico Rivera and join the Los Angeles County Bicycle Coalition for this fun, informative, and bilingual bike tour that includes stops to enjoy pan dulce and ice cream. The LACBC advocates for more bike-friendly streets in a city that is notoriously unsafe for both bicyclists and pedestrians. You'll get to learn about history, culture, and the rivers and channels of L.A. You'll also get a chance to check out the proposed Pico Rivera Regional Bikeway which would include creating a safe connection between the Rio Hondo Channel Trail and the San Gabriel River Trail. The proposed bike lane barrier would be made out of native L.A. plants. Get more details here. Also, if you really want to bike more or have some Spanish-speaking friends that do, there are three Spanish language bike tours happening as well.
Mariah Castañeda is a feisty multimedia journalist and social media editor.
Read More:
Stay in touch
Sign up for our free newsletter