Weed
29 New Must-Haves For 4/20: Medicated Dry Cider, CBD Suppositories, and Roy Choi's Stoner Snacks
2:31 PM PDT on April 17, 2023
April 20th is this Thursday. And we're gonna get you high, Craig!
With 29 new pre-rolls, vape carts, accessories, and THC-infused sweet treats to stock up on for 4/20.
We've got you no matter how you like to do it—via blunt, edible, or stuffing sinsemilla way up where the sun don't shine. With a large variety of artistic smoking devices, super strong herb, and plain old crazy shit to help get you zooted for the big day, all of it located in Southern California, where it's 1,000% legal to use for recreational reasons.
Just use it responsibly. We guess. We think we're supposed to say that, right?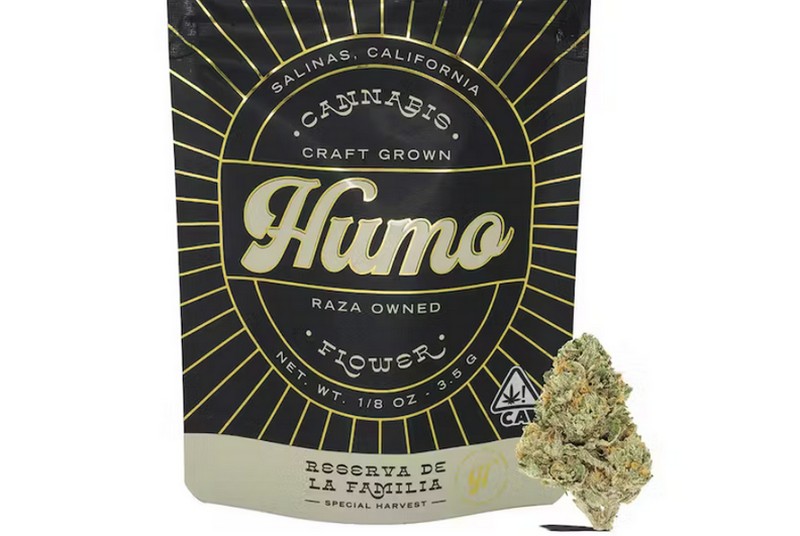 Humo's Reserva De La Familia

Just when we thought the herb from Raza-owned, Central Cali-grown Humo couldn't possibly get any better, we tried its Reserva De La Familia. It comes in limited quantities from an in-house breeder selection program dedicated to sourcing the finest quality flower with the most prized genetics for optimal terpene expression, with rigorous quality testing, available in Neverita and Crema Naranja strains. We proceeded to do a lot of thorough testing of our own. Meaning, you know, bong hits at the office.
Tempo's Savory Cheese Crackers
Love edibles? Tired of downing sugary snacks every time you want to get baked? Then you need to know about L.A.'s Tempo, the handmade, LGBTQ-owned brand of savory cheese cracker edibles, which come in precision doses from 2-5mg of THC and CBD. Founder Robert Holland uses naturally occurring terpenes and ensures the product has a more sustaining high than the typical sweet stuff. Flavors include truffle parmesan, salt and vinegar, chili-limón, sour cream-and-onion, and buffalo cheddar. Find it online at Eaze, Nugg Club, or Flower Co., and in-store at places including The Plant, Green Qween, Artist Tree, and Sixty Four & Hope Melrose.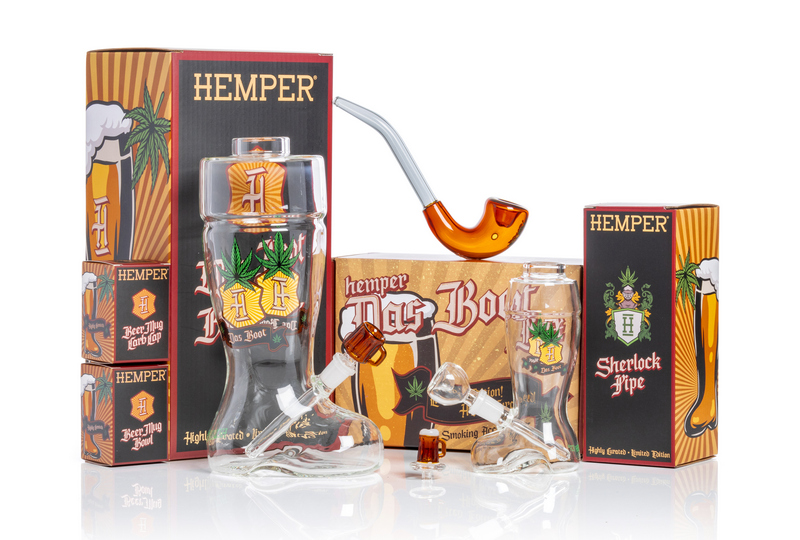 Hemper's Gift Boxes
Each month, Hemper sends whoever you choose a new gift box filled with many different smoking accessories, with new themes like Das Boot, Trippy Mushroom, and Happy Cactus. It includes bongs, lighters, filters, bowls, and papers inspired by these themes. And each month, they will thank you with a big old hit from a bong that looks like a German boot, a 'shroom with eyes, or a cactus. Or whatever.
Go Easy's Rose Petal Delta-8 Joints
Oh, this? This is a flower petal-infused Delta-8 pre-roll from Go Easy. And we'd compare it to a kiss from a rose in the grey. Plus, the more we get of it, the stranger it feels. But that's just us. And Seal.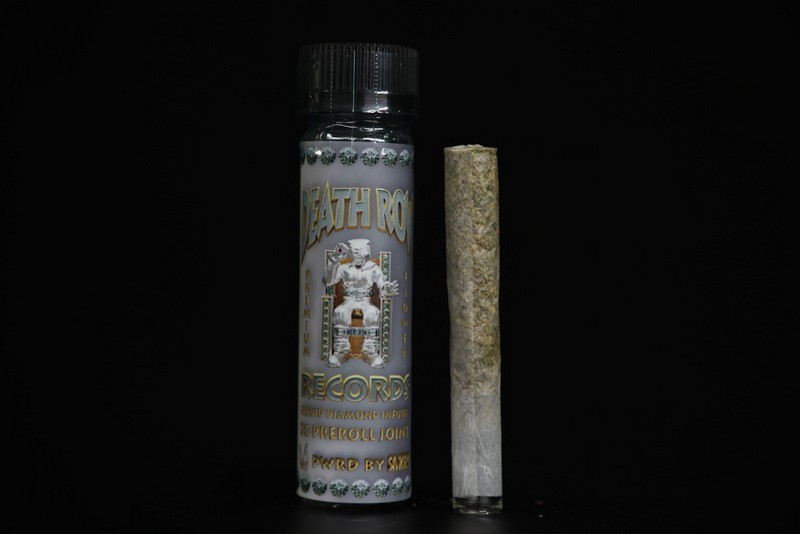 Death Row Cannabis Pre-Rolls

This small chronic break is brought to us by Snoop Dogg's Death Row Cannabis and their two-gram liquid diamond-infused pre-rolls, which come in solo joints and multipack jars with an eighth of herb. In strains like OG, Bubblegum OG, Cotton Candy OG, and GG4, they're distributed between seven half-gram doobs and available at Cookies dispensaries. Now we're back with The $20 Sack Pyramid.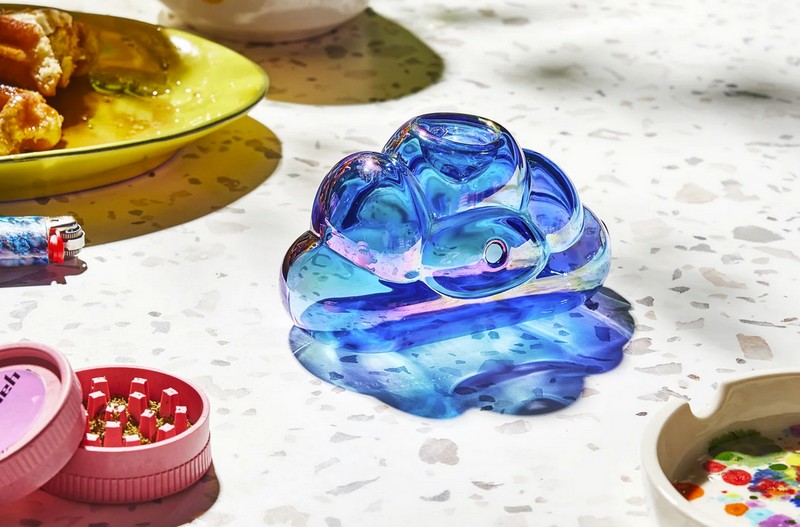 The Cloud9 Pipe
This is a pipe. It merely looks like an innocuous borosilicate glass art piece as it sits on your shelf like an adorable, shimmery little cloud. Until the precise moment you apply a flame to it, take a huge rip, and blow another, bigger cloud out of your mouth before passing it to a friend. Then it's unquestioningly not not a pipe. Also, it is 20% off through 4/20.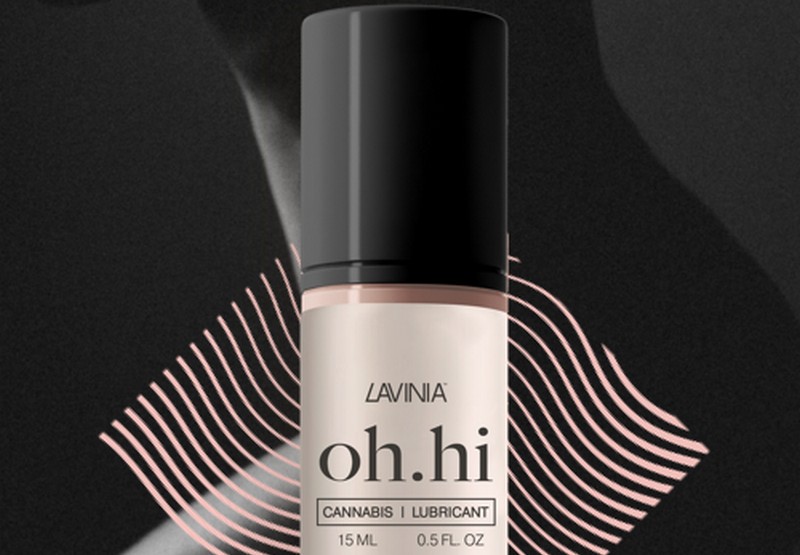 Lavinia's Oh.Hi. Lube
Lavina's silicone-based lubricant is made with cannabis and promises "magical, repeated, effortless orgasms." So what's not to love? More titillating? Its founder used to be a nun!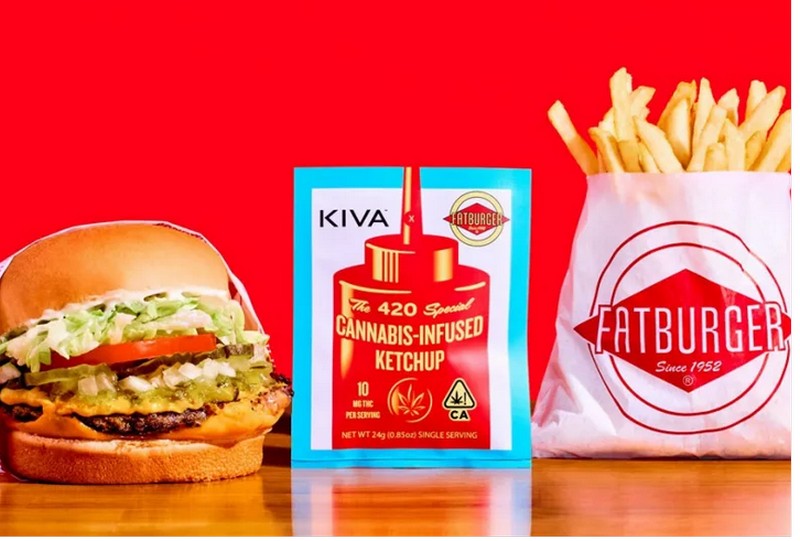 Kiva's Ketchup Collab With Fatburger
Fatburger made a kushumpeng-infused ketchup with Kiva, available with 10mg of THC in every packet. They can be found at Artist Tree and Sweet Flower dispensaries for $5. If you can't find it, you can still get a classic burger at the chain for $4.20 when ordering online on April 20. Which is more than that NARC clown at McDonald's ever did for us.
Mari y Juana's Infused Aguas Frescas
The maker of that weed-infused michelada we covered also makes a line of rapid-absorption bottled drinks made with cane sugar and 10 mg of THC per bottle. Flavors include guava, mandarin, pina, and tamarindo. Also... psssst... now they've also got new cans with five times the strength.
Rise Dispensary's "Smoke It. Eat It. Drink It."
Rise Dispensary is giving everybody a gift for 4/20 this week. A downloadable weed cookbook bluntly titled "Smoke It. Eat It. Drink It.," with recipes for dishes like albondigas de cordero con salsa roja, bulletproof cannabis coffee, cannabis peanut butter, and Higher Canna-Hummus. They shouldn't have. But we're glad they did.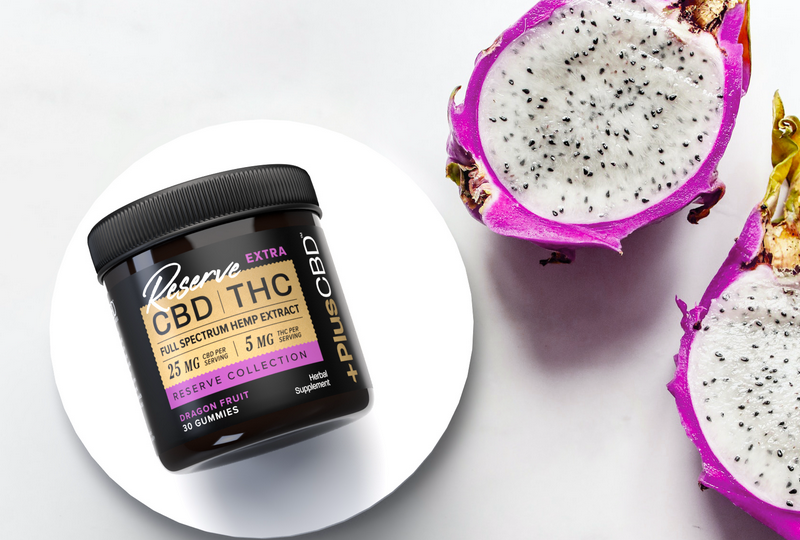 +PlusCBD's Reserve Collection Extra 
If mere CBD doesn't thrill you at all, PlusCBD's Reserve Collection Extra should convert you. Each dragonfruit-flavored, organic cane-sweetened gummy comes with 25mg of CBD with an additional 5mg infusion of THC from premium, full-spectrum hemp extract, precisely extracted using CO2, ensuring you'll get where you want to be. For example, floating throughout the day. Or take the edge off your 5 pm conference call.

Roy Choi's Tsumo Snacks
Whatever Roy Choi is cooking, we're always down. Now he's collaborating with savory edibles brand Tsumo to release Spicy Cheesy Ramen and Spaghetti & Meatballs flavors of the cannabis-infused snacks, which is brilliant. 'Cuz you know we'll look for his tacos a couple of hours after eating his chips.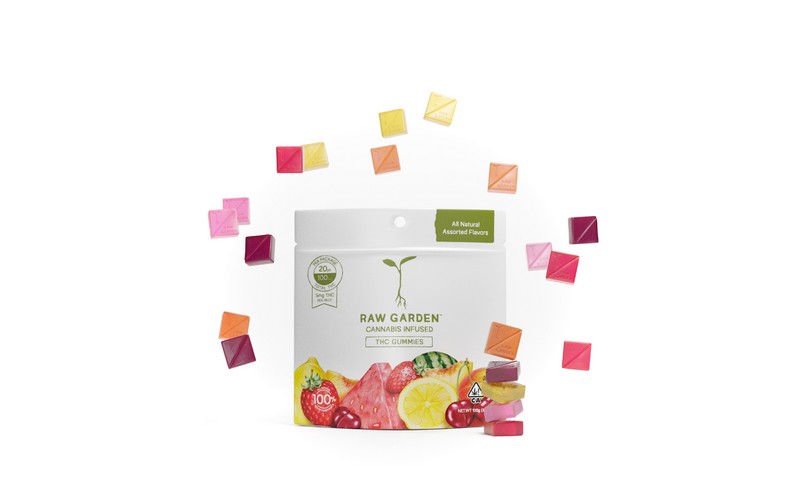 Raw Garden's All-Natural Gummies
Each 20-piece bag of Raw Garden's gummies contains an assortment of five flavors like white peach, bing cherry, and Meyer lemon for a Jelly Belly-esque flavor pairing experience. The gummy is all-natural, vegan, and comes in an easily divided 5 mg bite. We think we know who it votes for, too.
High Fidelity's Pre-Roll Packs
High Fidelity, which is cured in-house by the conservation-minded fifth-generation farmers at Farming First, sells one gram pre-rolls that come in big packs of seven, all securely snug in neat glass cylinders. We're not saying you should buy a bandolier and stuff it with these joints before heading off to a party. Just saying you could.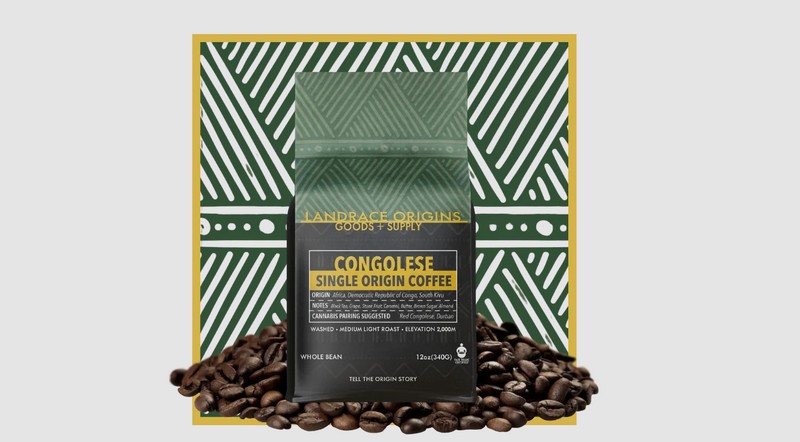 Landrace's Coffee and Cannabis Pairings
Like a low-grade speedball, we love pairing our morning bong hits with our morning coffee. This is why we appreciate Landrace, a company all about pairing its single-origin coffee beans with cannabis strain suggestions that are intended to bring out the flavors of both. We like it when brands enable us.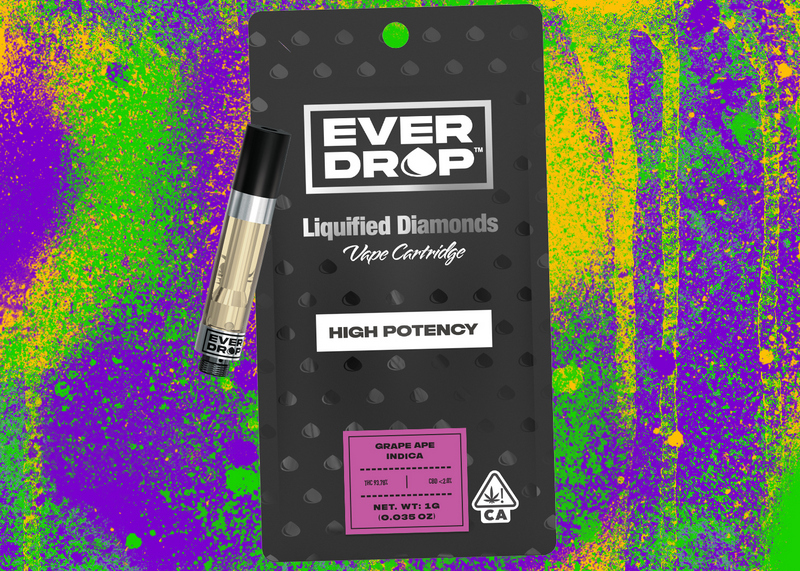 Everdrop's Vapes
Everdrop's high-potency vape cartridges feature natural botanical flavoring and live liquid diamonds. We don't really know what live liquid diamonds are, but they sound fancy. Strains include Jack Herrer, Maui Wowie, Gelato, and kush-redolent Do-Si-Dos. Great. Now we want Do-Si-Dos.
Malus' Granny Smith OG Cider
Here's a first: Malus makes a cider with California apples and Sour Diesel cannabis live rosin. They're alcohol-less and as a result, lower sugar for a dry style that's low-dosed at 3 mg, leaving you feeling lifted but not faded after a few. Why didn't we think of this?

Vessel's Pipe Piece
This is just a great-looking pipe for blazing it while staying classy, cast in brass and copper, with Vessel's signature smoke-cooling, double helix-shaped interior. In grand, cool-sounding color schemes of gunmetal and rose gold. It also holds an entire gram inside the bowl. So, when it officially releases on April 20th, it just might spread peace throughout the land.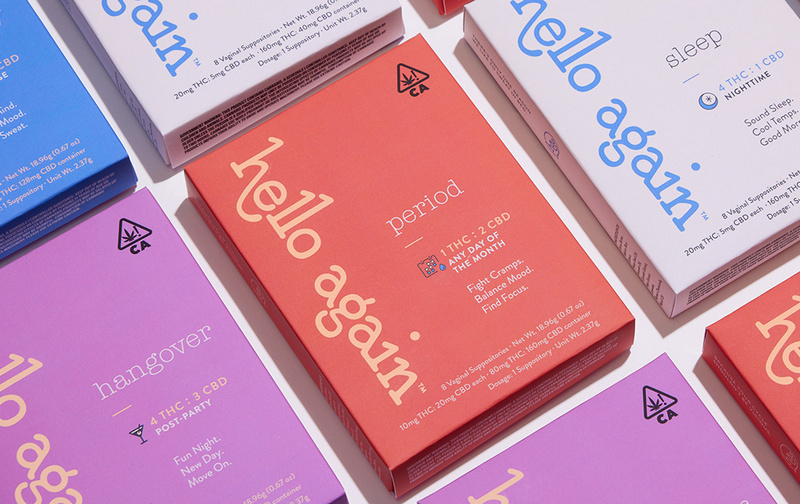 Hello Again's THC Suppositories 
Herb is the healing of the nations. Hello Again agrees. It has a whole line of THC and CBD-integrated suppositories to help with anything from menstrual cramps and menopause to hangovers and a good night's sleep. And some just to help deal with the pains of life.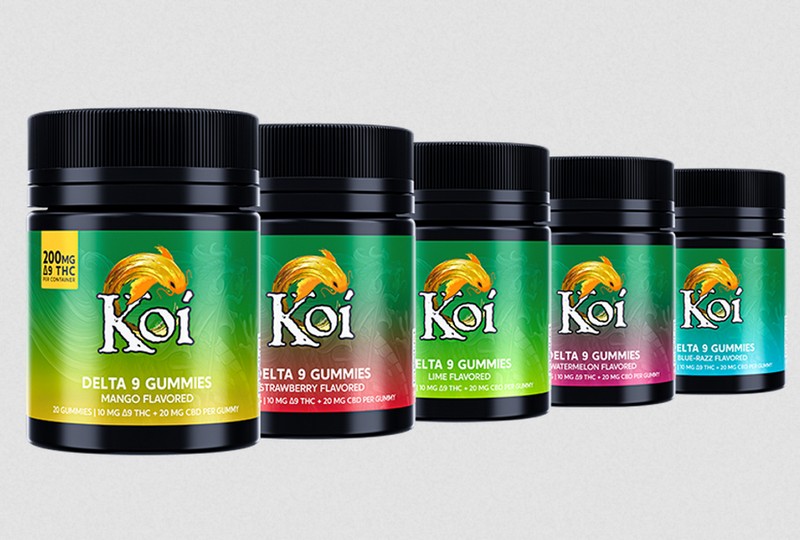 Koi's Delta 9 Gummies
Many people have been talking lately about Delta-9 THC, another mellowing cannabinoid isolated from the ganja plant. If you want to dip a toe into these waters, KOI CBD has a harmonizing blend of 2:1 CBD (20mg) to Delta-9 (10mg) in flavors like watermelon, mango, lime, and strawberry. Humanity depends on your intrepid experiments.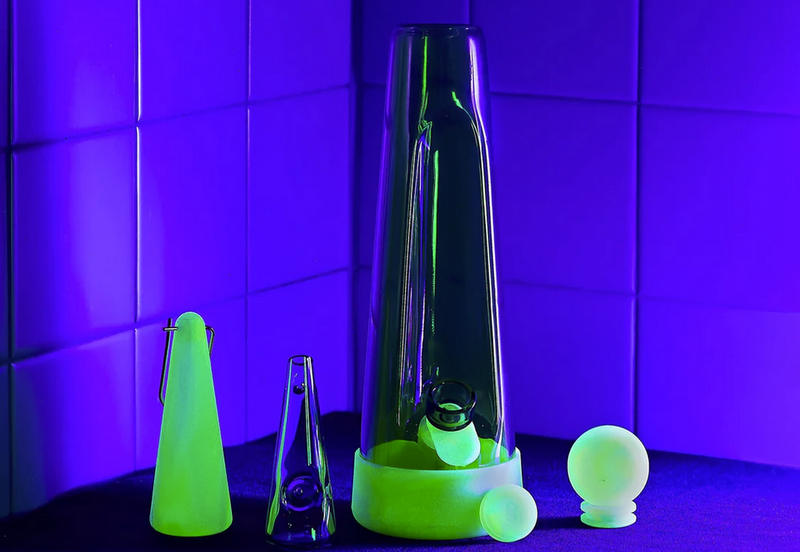 Session Goods' Glowing Bongs and Pipes
Session Goods makes durable, handsome, and easy-to-maintain bongs with removable bases so you can switch their colors up. For 4/20, they're taking a step further, making limited edition green borosilicate pipes and bongs with glow-in-the-dark bases with WeedFeed. Just to give your toke den a little extra extraterrestrial effect.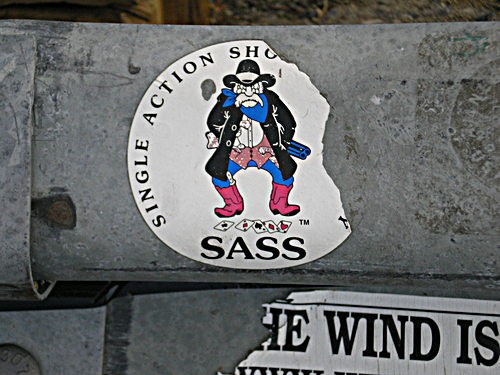 Sass Chocolates
Is it Sass' flavors of infused, fine Peruvian chocolates that get us? Like kettle chip, chipotle-sea salt, and rose-coffee cardamom? Or is it the blends of THC and CBD inside that made us a fan? Trick-question. It's both. We're little devils like that.

Jetty Extracts Vape Carts
Jetty's strong, solventless, live resin vape cartridges are only touched by ice and water, which preserve natural terpenes for pronounced flavors of sativa and indica strains like Tropicana Cookies, Papaya, Fatso, and Dazed & Confused. So they make you feel good about hitting your vape pen all day, every day. You know, even more than it already makes you feel.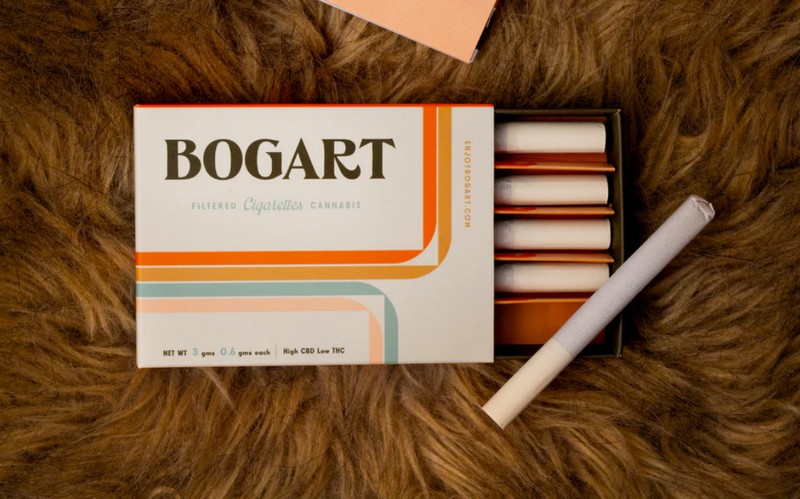 Bogart's CBD-Weighted Joints
If you miss the days when your THC content didn't hit the high double digits, you may be a fan of Bogart, which rolls organic, high-CBD, low-THC flower into doobs of unbleached flax paper with hollow-tip filters for a balanced smoke in the handheld feel of a cigarette that will keep you functional. Should this be a concern?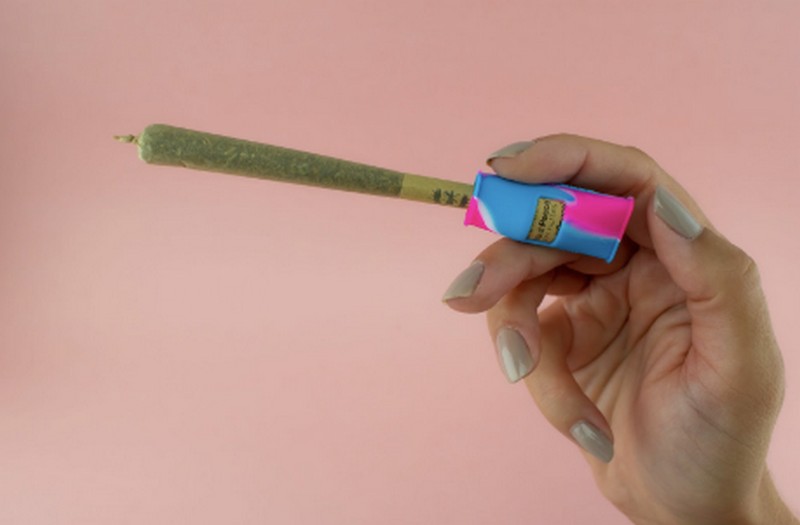 Moose Lab's MouthPeaces
Some look like multi-colored spinning tops, and others glow-in-the-dark, but every one of Moose Lab's MouthPeaces is meant to slip into your bong, joint, rig, or pipe to give you a personal corn-based filter-strapped shield for tar, resins, and other crap while keeping you and your circle safe from each other's germs. At least until 7 Minutes In Heaven begins.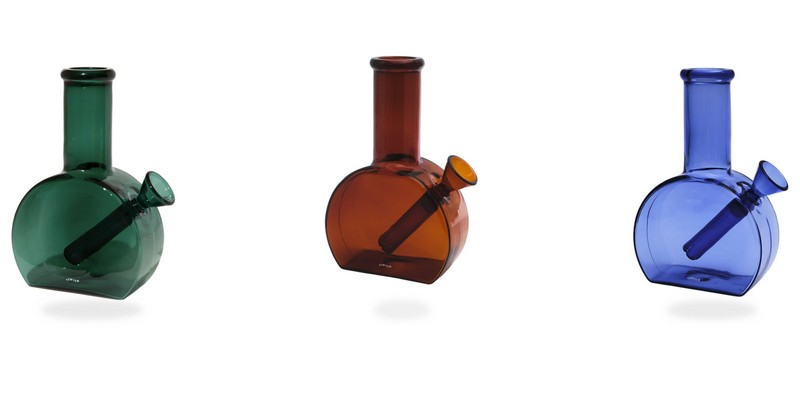 Yew Yew's Sunset Bongs

Yew Yew's bongs look most unbong-like. But yes, they are functioning bongs. Which function exactly like bongs do. Only they look much nicer and come in different colors. So, like the iMac of bongs.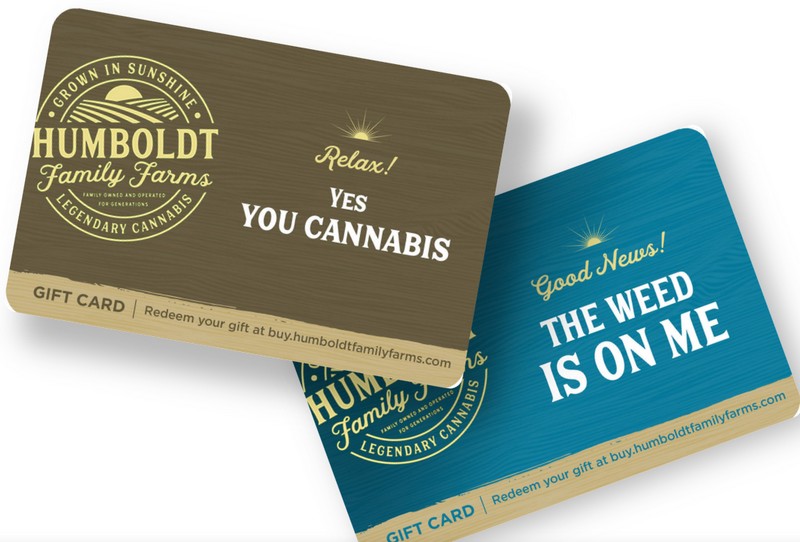 Humboldt Family Farms' Gift Card

Sun's coming up, and you can't decide. Time to consider Northern California's legacy collective Humboldt Family Farms, which officially has a new gift card for their direct-to-consumer website. You can make it for anywhere from $25-$500, allowing them to design their own care package of vape cartridges, pre-rolls, and flower direct to their doorstep.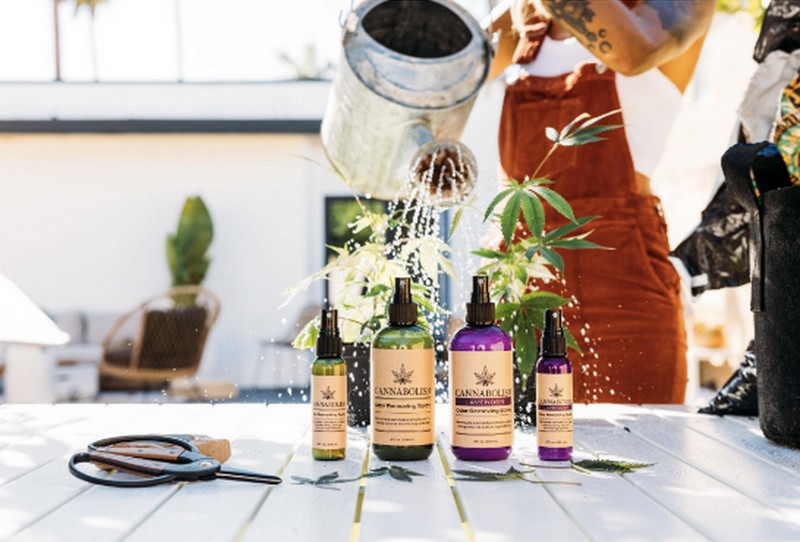 Cannabolish
Life in the green closet doesn't have to smell foul. Just give a couple of pumps from Cannabolish, a naturally-based line of sprays (and candles) meant to take the weed scent out of the air. Because, really, everyone sees right through that incense move.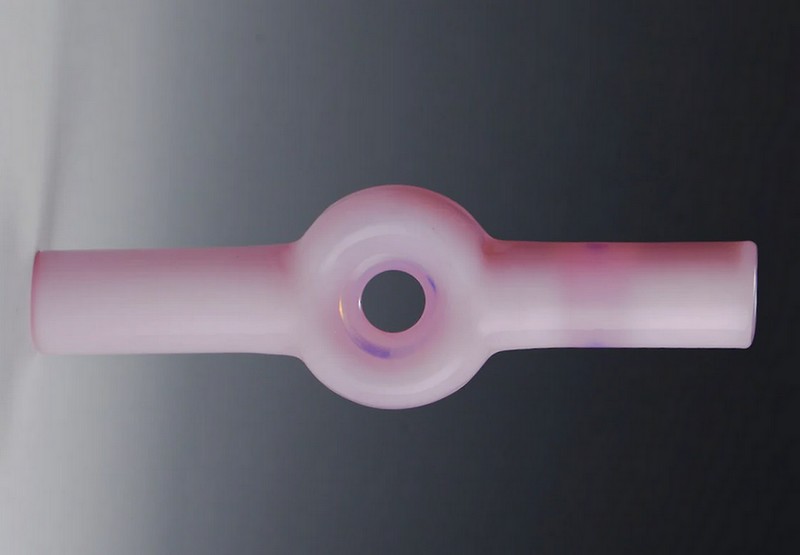 Abstract Bongs and Anything From Laundry Day
This company makes the weirdest, most beautiful, and non-paraphernalia-looking, weed-smoking, modern-art shit on the planet. And that's all we wanted to say.
One of L.A. TACO's co-founders, Hadley Tomicki is a critic and journalist whose work has appeared in the Los Angeles Times, New York Magazine, and many other places.
Stay in touch
Sign up for our free newsletter