Koreatown
A Molino in Koreatown: How Former Street Vendors Opened a Tortillería and Your New Favorite Tiendita
1:54 PM PDT on March 20, 2023
The hard-working hands of employees at El Changarro Oaxaqueño Market in Koreatown embody the resilient spirit of Koreatown's Indigenous Oaxacan population. Owner Estella Lopez helps at the register and greets her regular customers with a welcoming smile and small talk as they watch their selection of groceries be carefully packaged into bags. While others rush into the store to pick up fresh produce and order from the store's deli section filled with different cheese and meat options, some of which are marinated in the freshly ground sauce made in the store's stone-ground food mill, known as a molino in Mexico.
This powerful machine is used to grind up ingredients such as corn, chocolate, nuts, and more. They are transformed into masa for tamales, mole, adobos, and much more.  Molinos like this one have been used for years throughout Mexico and the tradition came along with the owners of El Changarro. Stories about the use of these machines get passed down through generations.
Lopez started her journey in the molino business with her husband, but before owning their own business, Lopez and her husband were street vendors selling from a truck for six years. They met a friend who then became their distributor of Oaxacan products. That friend they had made through street vending opened up a new window of opportunity for Lopez and her husband.
Lopez recalls first hearing about molinos in her hometown of San Juan Teitipac, a small town located in the district of Tlacolula in Oaxaca, Mexico." I knew about the molinos, but they weren't my own. They were individually owned by families and used to provide service to the community at large. Owning the equipment was pretty foreign to me back home, but due to the needs of our store, we had to find molinos here." said Lopez.
Before owning their neighborhood molino, Lopez recalls using alternatives to make the sauces needed to marinate the meat at their store. "At first, we used blenders, but since the quantity needed was too much, the blenders would burn out. We needed another option. What was the next best option? A molino, so we started researching where we could get a molino and the business itself took us straight to them." said Lopez.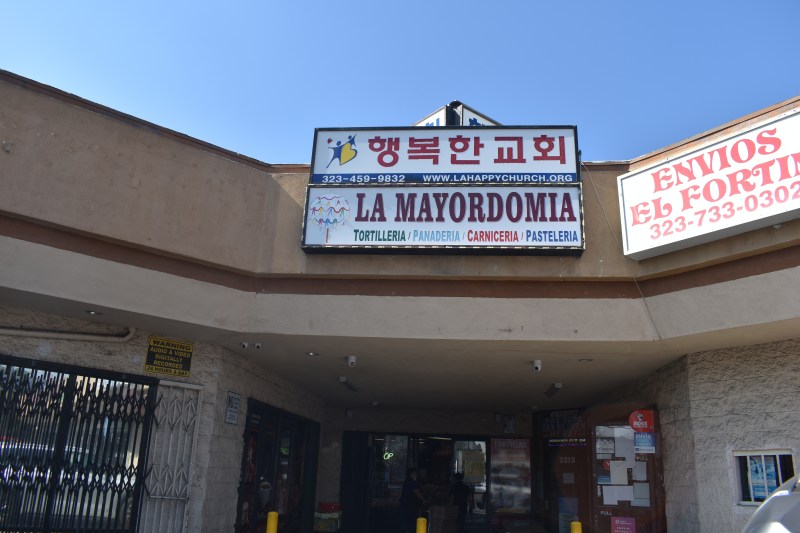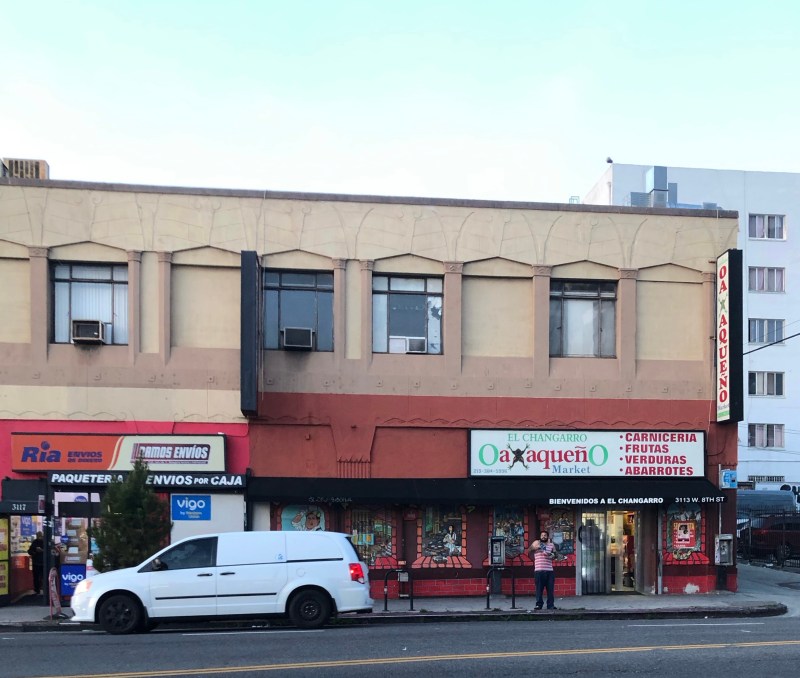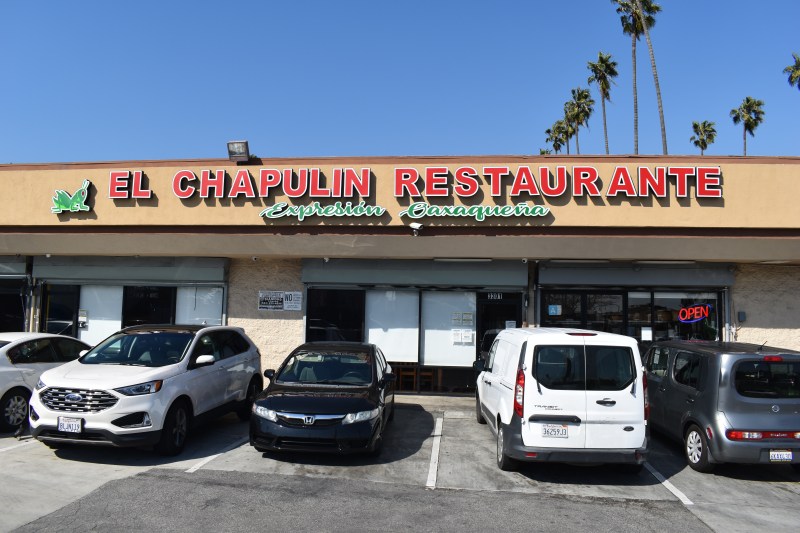 Lopez recalls learning how to use a molino in her hometown by becoming friends with the daughter of someone who owned the machine in her town. "I had to use it to grind up my nixtamal, and they taught me how to use it. I was young, but I loved to learn," said Lopez.
Although learning how to use the machine itself at a young age was helpful for Lopez, especially when it came down to having to use it for her business since the modifications made to the machines in the states are different from those back in Mexico. " They do the same thing but due to health department protocols, are different, but it's worth it trying to re-learn how to use it to continue our masa traditions." 
READ: Six Indigenous-Owned Oaxacan Restaurants In and Around Koreatown to Support 
The modifications made to the machines here are used to meet the safety requirements that the machine needs to follow in the state of California. Owners of these machines also need to obtain specific permits to be able to own the machine itself.
According to Zeferino García, co-owner of El Changarro, El Chapulín, and both locations of their flagship tiendita-style store La Mayordomía located in the Arlington Heights neighborhood and Koreatown. "They need to meet requirements based on the health department. They need to be stainless steel, and need to have certain forms of making them safe for them to be used so someone can't put their hand in and hurt themselves," said García about the strict requirements in California needed to own molinos in the state. Garcia is native to San Francisco Yatee, a small town located in the range of Sierra Juárez, Oaxaca.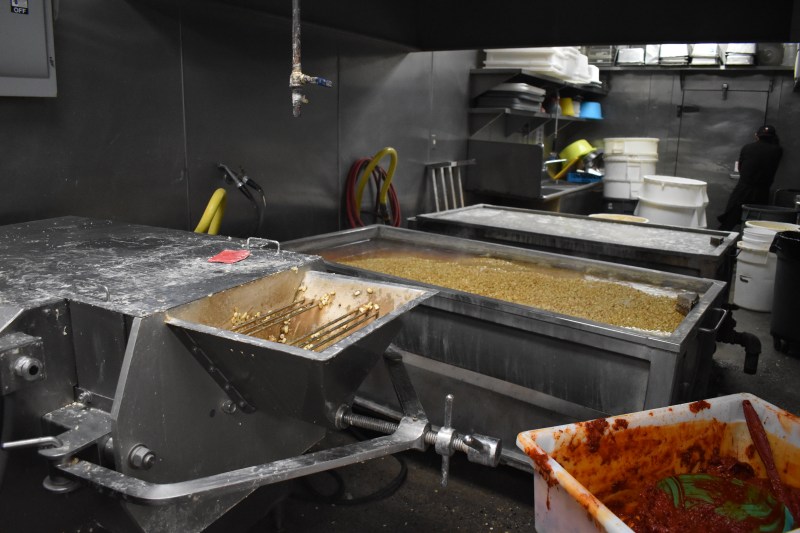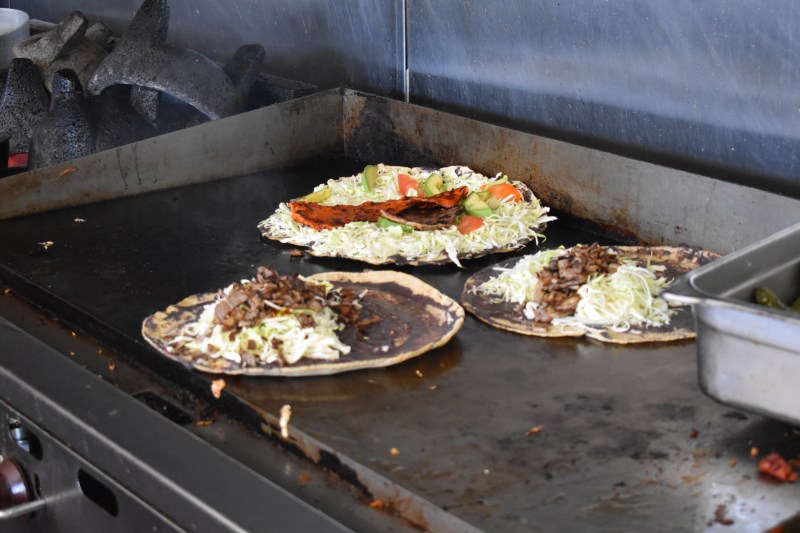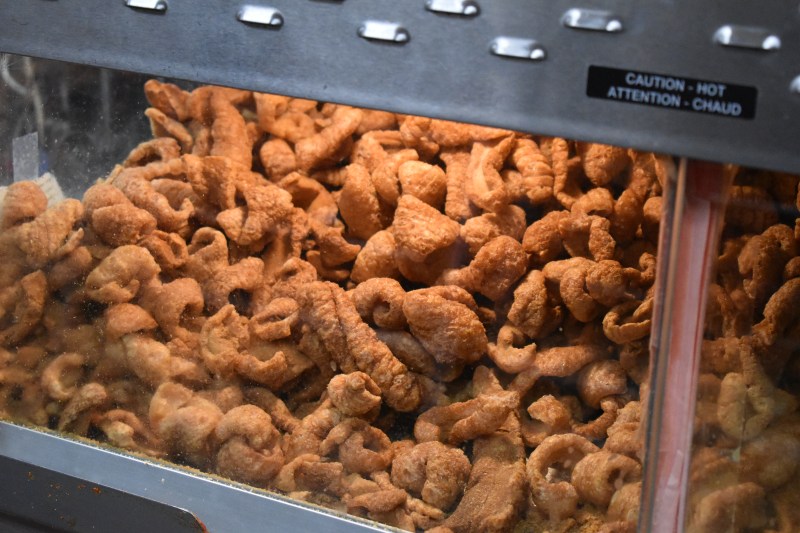 "You know how in Mexico accidents happen. Sometimes people's hair gets caught when they're using the machine, so they are very expensive (the molinos) here because they have many precautionary safety features built in. Not to mention that obtaining the permits needed to legally operate this type of molino business can take years." 
Similar to Lopez and her husband, García started as a street vendor selling hot dogs in the street for five years; from then, things took an unexpected turn when he went bankrupt in the street vending business and separated from his first marriage. "Everything got complicated, you know when you are left without money, things start to pile up, and problems start to build up," said García.
"...the people in my community started to demand the food, so that's when I decided to open my own restaurant."
Regardless of the unexpected circumstances that were happening in García's life, he said, " I never lost faith that one day I had to get through it, and so I learned my lesson and about three months after my separation from my first marriage, I started a new business, with little to no money but of course little by little, I started with a small store known as Expresión Oaxaqueña that still exist to this day."
García's first owned business, which he has officially now owned for 25 years, started as a small store that sold Oaxacan music CDs and cassettes. He then came across the once-empty location of his now restaurant El Chapulín and decided to start his restaurant. "I started bringing in (to the store) a little bit of mole and a little bit of quesillo. Then the people would ask me where they could find tlayudas that were already prepared. Where could they find (Oaxacan) food ... The people in my community started to demand the food, so that's when I decided to open my own restaurant." said García.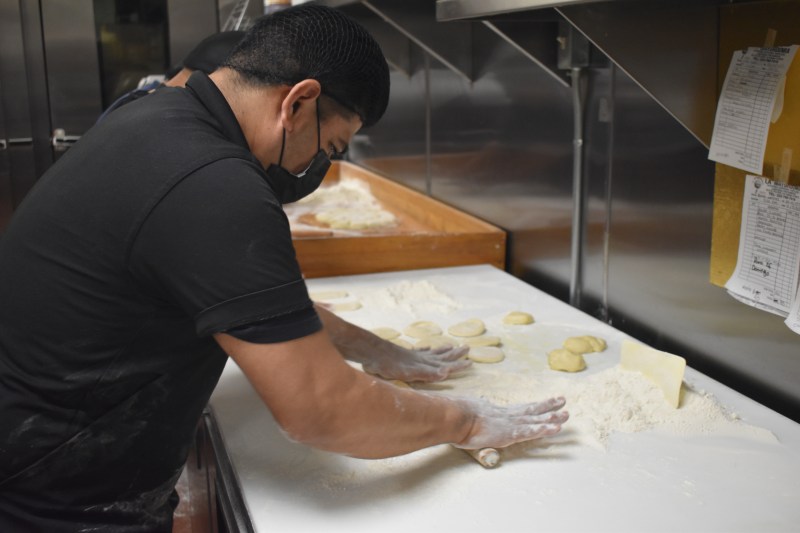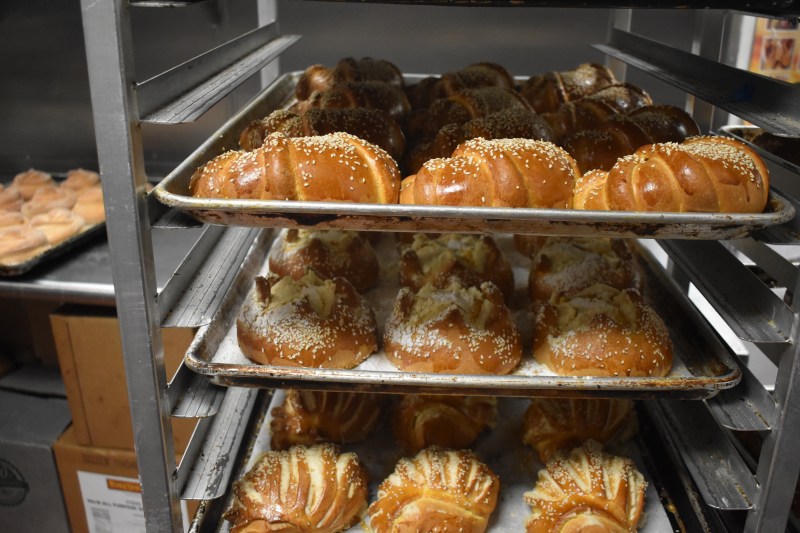 García then started to equip his restaurant with all that it would need to make his now lively restaurant El Chapulín a success in his community. Bringing in equipment such as a tortilla machine and molino to serve demanding customers the freshest Oaxacan-sourced food he possibly could. Unlike many other immigrants from different regions of northern Mexico who tend to assimilate by eating packaged corn tortillas made from lower quality masa harina corn flour, Angelenos who are originally from Oaxaca and other regions with strong Indigenous populations tend to hold on to their nixtamal-only traditions and not compromise.
Regarding the future of the molino business, García said, "I consider that the demand for molinos will always be high. All of course depends on moms showing and teaching our children about our customs and our traditions, and I think that will make it continue on. Although I see many kids today not wanting to learn how to make tortillas or cook, and wanting everything done instantly, or ordering everything online so I think maybe within a few years it may come to an end. But as of now, with the Oaxacan community, I see the life of the (molino) business lasting for a little longer."
Both Lopez and her husband, as well as García, are prime examples of the sought-after "American dream" people come in search of from all around the world. Lopez, her husband, and García were able to work from the ground up to own successful businesses in their community and not only help share the power of their Indigenous culture, but also help carry the tradition of molinos to a new generation in Los Angeles. 
La Mayordomía ~ 3315 W Pico Blvd, Los Angeles, CA 90019
El Chapulín Restaurante ~3301 W Pico Blvd, Los Angeles, CA, 90019

El Changarro Oaxaqueño ~ 3113 W 8th St, Los Angeles, CA 90005
Editor's note: The interviews for this story were conducted in Spanish and translated to English by the author.
Guadalupe Perez is a native of the Koreatown neighborhood and student journalist, alumnus of Santa Monica College's newspaper, 'The Corsair.' Her passion for journalism and food brings her onboard to L.A. TACO as a spring intern where she continues to share her passion through writing and social media content creation, while continuing to pursue her education as a first generation college student at Cal State L.A.
Stay in touch
Sign up for our free newsletter