Featured
The L.A. Taco Horoscope for October, 2018
12:27 PM PDT on October 1, 2018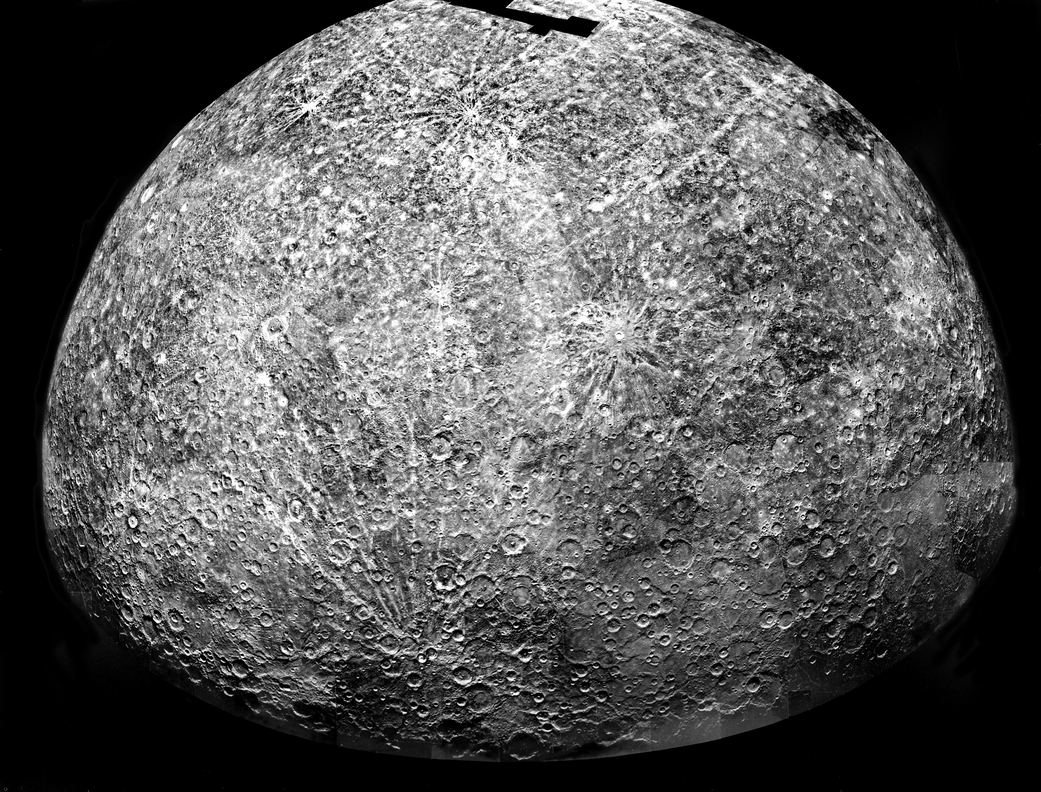 [dropcap size=big]O[/dropcap]ctober, arguably the prettiest month in Los Angeles, offers clear crisp nights – the better to see some freaky celestial phenomena. Ever see a False Dawn? Or watched Scorpio's red heart turn orange? You will. Not to mention an epic Orionid Meteor Shower and a Full Hunter's moon. The astrological takeaway of this lightshow is good news for my hustling Angeles - this month we are killing it. New job? New vibe? New you? Name your target and bring it home. The theme for October's hunt is love. Venus leaves Retrograde on the 4th, flying smoothly through October and smiling on a city who values her two favorite things: Beauty and Art. Your loyal astrologer generally places groove squarely in the heart, but this month see it in the sky when a False Dawn (a.k.a. Zodiacal Light) illuminates Leo on the 9th. This visible cone of light reflects the unrisen Sun in ice crystals, providing a boost of Summer energy to Autumn. When the Hunter Orionid shoots starry arrows through Taurus and Gemini - the meteor shower peaks on the 21st – expect brilliant strategic insight. A Hunter's Moon in Pisces reveals your prize. (October 24th).
Aries (March 21 – April 20)
Venus leaves Retrograde in your Marriage House, Ram, reestablishing love as your first, last, and only priority (October 4th). On the 9th, a False Dawn lights up your Work Sector, which happens line up with fiery Leo. Expect dynamism in the workplace. (And compensation. Follow your groove, and the money will come to you.)  Saturn passes a Moon to your Mars (October 14th to 18th). You always were a doer, but Saturn's seriousness turns your hustle into a crusade.  By the 18th that Moon will align with your ruling Mars in grumpy Capricorn. Give yourself a pass. Your hot head will cool tomorrow. And sometimes it's nice to let the bitch out. That fall Hunter's Moon lands in your House of Karma – do some reflecting about what kind of human you are, and what kind you would like to be. Harvest a better you this Fall.
Taurus (April 21 – May 21)
Your ruling planet of Love, Venus herself, leaves Retrograde in your House of Health. Find harmony in your body: eat, love, dance – Doctor's orders. The False Dawn fires up your Creativity Sector on the 14th. Don't waste this celestial caffeine - go make something Beautiful. Venus keeps the beat alive on the 14th, aligning with brainy Mercury in Virgo. Communication is highlighted that day and everything you say comes out like it was written by Aaron Sorkin. Use this power wisely. The Orionid Meteor Shower radiates through Taurus - it peaks on the 21st - giving brilliant insight. The month ends with a Venus, Earth and Sun alignment that may give you second thoughts about recent choices. Ignore them; this doubt is an illusion and you are on the right path. 
Gemini (May 22 – June 21)
Got ants in your pants, Twins? October 2nd brings the special restlessness of a Moon in Gemini. Dance it out or move through some Vinyasas.  On the 9th the False Dawn lights up your Career House. Don't waste the sparkle! Make things happen professionally and you will reap the rewards through the rest of 2018. On the 16th your ruling Mercury enters Libra. This placement has social implications, so look at your friends and harvest the best of the crop. Life is too short for superficial people. The Hunter's Moon also lands in your Career House – lots of workplace energy for the Twins this month (October 29th). What are you hunting, professionally speaking? Know your target and bring it home. The month ends with a Mercury/Jupiter alignment in your House of Love (October 29th). Enjoy the popularity that kindness brings. When you see the best in others, they see it too. Namaste.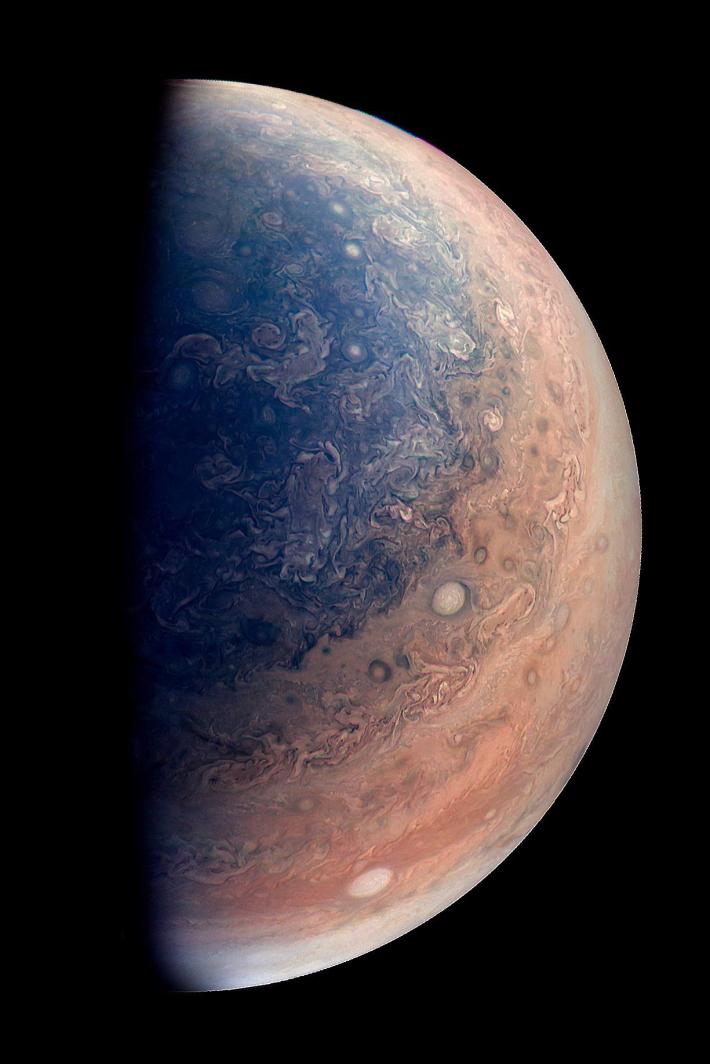 Cancer (June 22 – July 22)
October brings some lunar news you can use, Cancer.  (I'm assuming you enjoy love and money?)  October places your Ruling Moon in energetic Leo (October 10th) which happens to be your House of Personal Income. Let the money roll in, but don't brag – it could stop the flow of the green stuff.  A New Moon in your Marriage House starts a cycle of strengthened partnership.  And when your ruling Moon aligns with Jupiter in your Love Sector (October 11th) luck meats heart. Apply love generously and you will never run out. You have only one bad day this month – and its effects can be minimized- when the Moon passes through Capricorn, it's most detrimental position (October 17th). Any decisions you make that day won't reflect your true self.  My advice? Don't take that call and hide your credit cards. On the 24th all eyes are on your planet. The Fall Hunter's Moon in Pisces shows you what you most desire. Bring it home.
Leo (July 23 – August 22)
Lion, how do you always steal the show? The month begins with a lunar visit to your House of Self (October 5th) encouraging your already hefty self-esteem. Avoid the temptation to show off - theatrics get you into trouble. On October 9th the False Dawn lights up your constellation. (Google zodiacal light for a mind trip). The event energizes your hustle and flow. Good thing, you have got a lot of irons in the fire. The Orionid Meteor Shower brightens your Status Sector (October 19th). Watch those shooting stars and feel the mental energy they gift you.  You know you are brilliant, now other folks will see it too. On the 24th the Fall Hunter's Moon lands in your House of Transformation. Go after what you want, bring it down and bring it home.
Virgo (August 23 – September 22)
This month, the Virgin feels the love in her wallet. Venus Leaves Retrograde in your Personal Income House on the 5th.  Don't spend it all in one place. Mid-month your constellation hosts a Mercury/Venus alignment that makes you downright eloquent.  Channel that grace of expression into a worthy cause. The Orionid Meteor Shower continues the mental boost. It fires up your Career House, peaking on the 21st when your smarts will be appreciated by those around you. Don't lean on others; you are all the guru you need. That fall Hunter's Moon (October 24th) lands in your Joint Income Sector - bring home some money and slap it down on the table. The month ends with your constellation hosting a three-way planetary alignment and Venus, Earth and the Sun will have you questioning if you should have done things differently. Don't "should" on yourself, my friend. Your skills pay the bills. Period.
Libra (September 23 – October 22)
Happy Birthday, Libra. As a present, your ruling Planet Venus leaves Retrograde in your constellation October 4th. Venus has a backlog of love to invest in you - everything you do this month will have a heartbeat – and the more you give to this fine city the more it will love you back. On the 9th a False Dawn lights up your House of Subconscious, where your best ideas simmer. In the Zodiacal Light they are made visible. Grab 'em up like ripe fruit. The Moon and lucky Jupiter align in your constellation on the 11th, when generosity rules the skies and your heart. Brainy Mercury also visits your sign (October 16th) giving you clarity to distinguish the solid people from the hangers on. Life is too short for the latter. Fall's Hunter's Moon lands in Pisces (your House of Partnerships) on the 24th, strengthening your team. Not a bad month for the scales.
Scorpio (October 23 – November 21)
Venus leaves Retrograde in your House of Self-Undoing this month (October 4th), steering you towards better choices. We all need a little course-correction now and again, and coming from the Goddess of Love it shouldn't hurt a bit. October 9th sees Zodiacal Light, a.k.a. a False Dawn, in your Friendship House. Host the party. Spell Fun with a capital F. Your red heart turns orange on the 24th, literally, when the star Antares, gets a special autumn filter. This triggers fundamental rebirth on all levels. Continue to harvest a new you when the Orionid Meteor Shower fires up your House of Transformation. The month ends with a Fall Hunter's Moon in your House of Health. Some hunters want money or fame, but the Scorpion pursues physical strength this October. Wise choice.
Sagittarius (November 22 – December 21)
All signs are on the hunt this October, but with you being an Archer and all, expect a great month.  October 4th, Venus leaves Retrograde in your Community House bringing love to your network. Neighbors, family, friends and coworkers work happily together all month long.  A New Moon in your sign on the 8th supports beginnings. It's a great day to launch a project. Autumn's False Dawn illuminates your House of Religion October 9th. This position refers to deeper values, and your fine character is on display. When the Moon hugs it out with your ruling Jupiter (also in your community house) October 11th you will appreciate the blessing of real friendship. People don't "kind of" love you. They would follow you into battle. The Fall Hunter's Moon (October 24th) lands in your Workplace Sector. You better be sure about what you want, because this month you will get it.
Capricorn (December 22 – January 20)
Venus leaves Retrograde in your Career House on the 4th. Feel the love in your workplace all month long. On the 14th, your ruling Saturn aligns with the Moon in your House of Karmic Debt. This isn't as scary as it sounds, but your higher purpose on this planet will be pretty damn clear.  Over the next three nights, Saturn gently passes that Moon to Mars, completing the transition on the 17th when Mars confers that hardworking energy you need to acheive a higher goal. October 24th, the Fall Hunter's Moon lands in your House of Home and Family. What will you bring home to dinner? Money? Fun? Love? I foresee all three. Happy Autumn.
Aquarius (January 21 – February 19)
Do you have a new home, Water Bearer? A new job, perhaps? Venus leaves Retrograde in your House of Travel this month, bring love to an uprooted Aquarian. Your transition is supported by the Goddess of Love. So, trust. October 9th the False Dawn lights up your Partnership House. Teamwork makes the dream work, after all, and this is a favorable position.  I know it happens every month, but when groovy Neptune aligns with the Moon in your sign (October 9th) remember that you are a cosmic being having a human experience, not the other way around. The Aquarian's mission in life is to keep it wacky, after all.  On the 23rd your ruling planet Uranus aligns with the Earth and Sun. Blaze new trails with the erratic energy this triple alignment confers, but watch out for impulsiveness - a little bit of crazy goes along way. At the end of the month a Fall Hunter's Moon lands in your House of Personal Income, welcome news to your wallet (October 24th).
Pisces (February 19 – March 20)
The Hunter kills her negativity this month, Pisces, when Venus - planet of L-O-V-E - leaves Retrograde in your House of Death (October 4th). Before you freak out – this is a figurative Death: death of the ego, death of fear, death to whatever is holding you back. The obstructive vibes drain away all month long, and are replaced with Venusian positivity. You know that you are ruled by Neptune, but are you savvy to Jupiter's influence on Pisces? (It was your Planet until astronomers discovered Neptune in the nineteenth century.)  Jupiter brings good fortune and you will feel that lucky planet's blessing October 11th when it aligns with the Moon in your House of Death. (There is that House again.) Haters disappear, self-doubt dissolves and joy fills the mindscape. Nothing can hold you back. Feel Fall's blessing when the Hunter's moon lands in your constellation (October 24th). Harvest gratitude for your kickass autumn.
Ophiuchus (November 29 – December 17)
Get ready to dive deep into your mindscape, Snake Bearer. Venus leaves Retrograde and goes direct in your House of Subconscious (October 5th), pulling your true desires and values from deeper levels of mind into your conscious state.  Keep a journal – this shadow work is the good stuff. The Zodiacal Light (October 9th) fires up your Status Sector on the 9th and people will see what a solid person you really are. On the 19th, the Orionid Meteor Shower lights up your House of Joint Income – the show peaks on the 21st, so check it out. You have all the wisdom you need to achieve financial stability. Breath. On the 24th a Fall Hunter's Moon in your House of Health yields a strong healthy body.  Who knew picking up snakes was good for you?
Stay in touch
Sign up for our free newsletter