Featured
'The Big Quit' of 2021, As Told By Women of Color in Los Angeles
1:14 PM PST on November 11, 2021
"If I'm being honest, what came back was my sexual desire." 
Claudia, 30, a former private school teacher from Highland Park, grinned while listing her gains from quitting her job in July. "I used to fall asleep on the couch like every night. And now I have the capacity to read, to hang out with friends. I enjoy taking walks. I'm in a better mood, and I have time to think about what things I want to get involved in my neighborhood or politically." 
Claudia's not alone in her newfound freedom from the mental block of her day job. She's part of a new phenomenon in American labor, a wave of quitters dubbed The Great Resignation. The Great Resignation began to catch notice in April of 2021 when numbers reached four million, rising without any sign of decrease through the summer and peaking in August when 4.3 million more workers joined their ranks. The trend is expected to continue. The September Job Report comes out Friday, November 5th. 
The quit wave can be seen as a response to the American economy's K-shaped recovery from pandemic recession: the real estate and stock market boom drive the market recovery, sending benefits towards the rich and away from the bottom third of earners. The most significant drop in the labor participation rate—three percentage points—over the last year for California was Latina women. As a continuation of this trend, women workers, like Claudia, are leaving their jobs at twice the rate of men. 
This October, Shana Blackwell, a Walmart night stocker, recorded herself yelling into the intercom: "F— the managers, f— this company, f— this position: I Quit!" She tagged the video #quitmyjob and uploaded it to TikTok. Millions followed her lead, articulating their fed-up, f–– it moments on the hashtag. #QuitmyJob Tiktok makes the quit wave resonant with an earlier "fight the man" movement from January of 2021 when Redditors on r/WallStreetBets put a smartphone trading app to service, using their stimulus checks to short the short sellers anticipating the mummified GameStop stock to fall. The flurry of activity almost crashed the market, at the very least spooking the shit out of finance bros who typically call individual investors "dumb money," suckers destined to lose. 
The question of who loses in the quit wave may have yet to be determined. TikTok user @definitelynotsantana gave us her outlook on it when she turned in her resignation letter on a condolence card: "Cause it's me; you're losing me."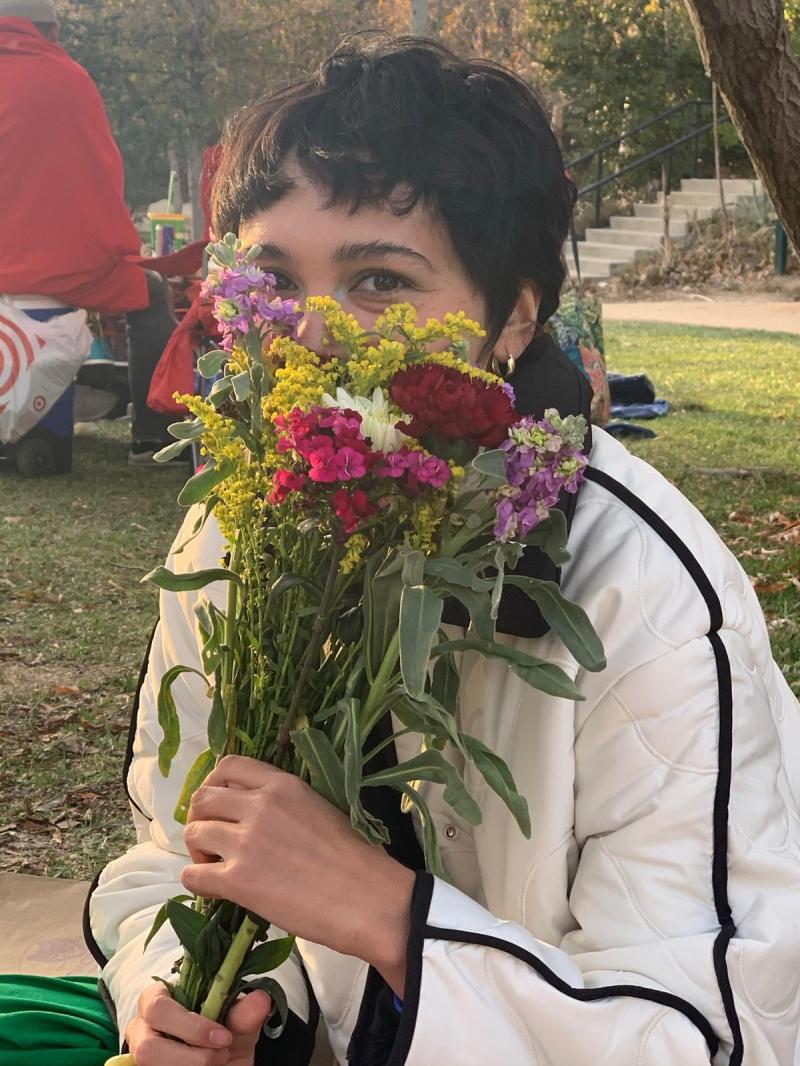 Anthony Klotz, the Professor of management at Texas A&M University, who predicted The Great Resignation, gives four justifications for the trend: Burn out, the fundamental human need for freedom, the pandemic epiphany, and the reality that Americans are changing jobs more times during their working lives than in the past, as well as starting work younger. Last year, some workers wanted to quit their jobs– mainly workers in their twenties or retirees–– but who held on to it because of pandemic-induced feelings of vulnerability and insecurity. With alleviation of that vulnerability, Klotz predicts, workers are out the gates. 
This was the case with Claudia, but not precisely in the way, Klotz sees it. Claudia's commute from the eastside to West Hollywood was brutal. She was actively looking for new positions closer to home, but the workload—Claudia and her students both frequently worked through their lunch breaks — left her too drained at the end of the day to complete applications. When the administration, a month out from the vaccine roll-out, called all the teachers back to campus, Claudia felt gas lit. "They would use this 'you're not going to risk your job in the middle of a pandemic' sentiment." Her bosses motivated her with pandemic insecurity. 
Private schools are at-will work—you have the privilege to quit and be fired at any moment. A culture of silence surrounded the school. So with no recourse to fight the administration collectively, Claudia filed her resignation. This was not because she feared quitting her job during the pandemic but because her bosses took advantage of her insecurity. Eventually, it was more humiliating to stay than to go. 
"My experience with work has been a long journey," Niah tells me. She is only 19. The fastest-growing demographic of the workforce here in California are aged 16 to 19.
 After trying to work at Nordstrom, a fast-food chain and waitressing, she took a job as a stripper at a big nightclub in Los Angeles. She was only working three days a week, but as it often goes with a flexible job, being flexible was synonymous with intense. The manager always told her what she couldn't or couldn't do or wear–instructions that seemed to have no rulebook and boundaries. "It was nerve-wracking."  
During the day, Niah caught up on sleep. Her time for herself fit into a smaller and smaller window, and everything went downhill from there. "I needed to have a break not just from work but for my psyche and my soul. I had to quit to stay alive– not physically, my body was still here, but my mind was gone." She tells the story of the day she quit the strip club with a big smile, evidence that she might be regaining some control over her soul.  
 Then there's the pandemic epiphany: How people internalize and express experiences with death, illness, and lockdown. Just as in mourning, wherein an individual strays from their usual attitude towards life in response to loss, so too has the pandemic aroused workers to stop and ask: Do I like the direction my life is going? If life can be taken away so abruptly, is being undervalued abruptly worth the time and energy I give to it?
For Brenda, age 45, a lifelong restaurant worker in Los Angeles, that answer came fast and hard: No, it is not. 
When her cafe shut down and a stimulus check arrived, she decided this was a crazy opportunity, one she calls "a little taste of sweetness and luxury" not typically afforded to immigrants like herself. Instead of looking for a new job, she took the money and traveled around her home country of Mexico on a food-tasting adventure. Brenda's thesis on luxury, one that folds into her pandemic epiphany, is that the good life is not too hard to find. She finds it in places of intense struggle like Latin America, where life is valued beyond economic terms. Her favorite cafe? A tiny little shack in Colombia. Her favorite restaurant is the family-owned carnitas institution Los Cinco Puntos in East Los Angeles. Brenda's adventures express one of the justifications for the Great Resignation: The fundamental human need for freedom.  
Ariana, 28, was a research associate at a cancer institute. The institute was run by one of the most extensive hospital networks in the U.S. and prided itself in being a non-profit organization with generosity towards Medi-Cal patients. For Ariana, the workplace environment was more like a dysfunctional corporation. Her story adds the fifth justification to the list, one overlooked but predictable, repeated by each woman I talked to.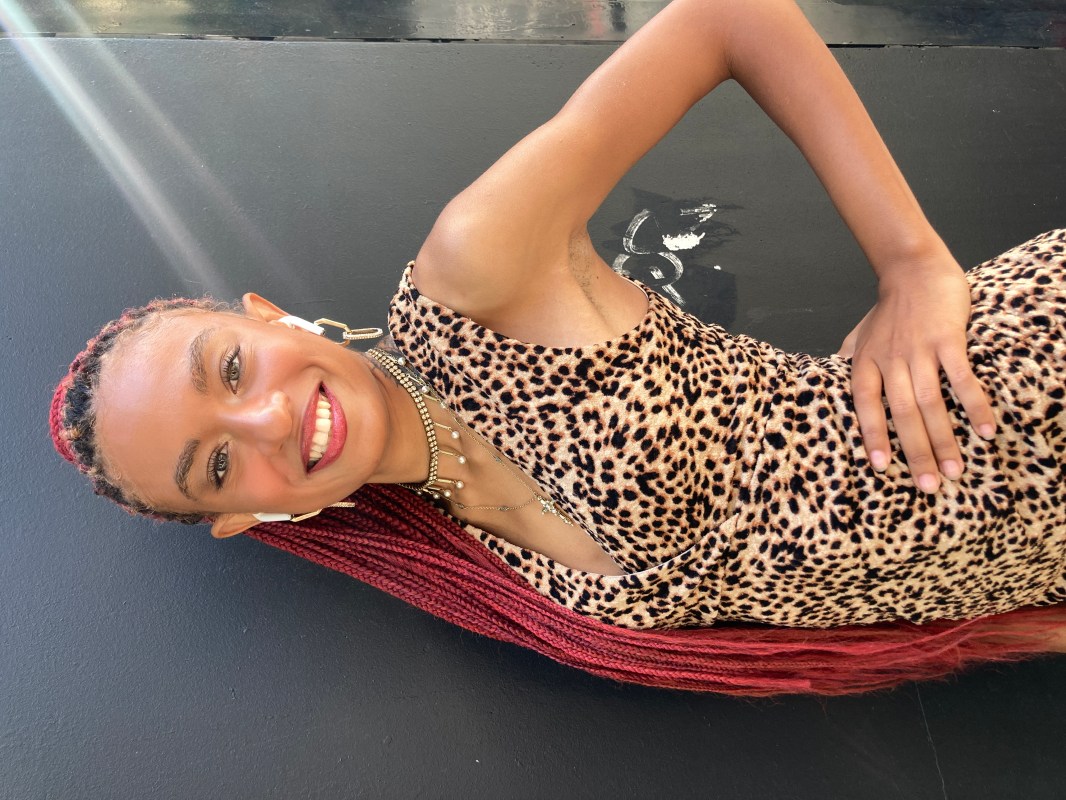 "Science attracts certain personalities," Ariana said, referring to the fact that STEM or science, technology, engineering, and math are male-dominated fields. Women in those fields hold only one in five higher-up positions.  
When COVID hit the hospital, each department slapped together safety measures, which once put in place mask-wearing, social distancing, and the closure of common spaces meant organizing around Ariana's safety. Labor concerns were even more complex, if not impossible. Inter-departmental fighting erupted. Ariana was turned into a human human-resource department: mediating, listening, counseling.  
Her boss's unhappiness, in particular, became part of her job. "I know the term is overused, but I was genuinely doing emotional labor." He would seek her out to complain constantly, an action that made her feel like "a dumping ground." Her co-workers shunned her when she tried to speak up about it. Claudia and Niah expressed similar reactions from co-workers about their workplace complaints brought on by co-workers' fears of losing their at-will work. Workplace tensions are rising not just between, on the one side, bosses and customers and workers on the other, but between workers towards each other.  
Intensification of work comes during periods, like this one, where labor productivity continues to rise even as fewer workers produce the same amount of stuff and profits. Bosses squeeze as much as they can out of each worker: more coercion, fewer perks, fewer benefits, fewer raises. When workers have little control, workplace tension is spring-loaded. 
Ariana felt trapped; she spent her breaks searching for secluded corners of the office. Then she would cry. Eventually, she realized, "I am not going to put up with shit just because it is easier to stay there than go." She quit in June. Her boss asked if she was quitting because she didn't like him. 
Quitting workers have to find their way back into the labor force somehow. After Ariana advocated for herself, life started to fall into place. She got another research job with fewer hours and a shorter commute. Claudia is applying to community colleges as an adjunct. She says the homeless encampments under every freeway overpass remind her what could happen if she doesn't.
Niah has been freelancing as a model, babysitter, and making her own jewelry. She extends her arms and neck to show off impressive gold chains. Sure, she is struggling right now compared to when she had her stripper salary, but she is "free to be myself and not have a whole bunch of stress on me." 
When Brenda came home to L.A. this summer, she knew she would have to start work by Fall. Two days into working at a recently opened restaurant, she walked out the door. "I was like...nope." Once you steal back a little freedom, it's hard to return it. 
Niah explained the structure we sacrifice our human dignity to: "You can get a job as a stripper, high-end retail cashier or as a contractor and make lots of money, maybe 1000 dollars a week but you are living on the floor of the pillar of finance—why are you doing that to yourself?"
The answer might be that there is no other choice. To be without work during a time of rising inequality will likely be worse than being employed. And getting back into the labor force despite the labor glut is not looking good: discouragement from unemployed people over the job prospects on offer has increased 39 percent in the last year. Discouragement, disappointment, downshifting is all the downsides to autonomy.
Any decent economist knows the economy's growth has depended on the continuing increase of female labor participation rates since the post-war period. For Anthony Klotz, the Great Resignation is a teaching moment for employers. "I think we are entering a period of time where companies are trying to figure out, 'Who are we in this new world of work? What kind of schedule do we want to give our employees?" Paul Krugman, in his New York Times column, advised the nation's business owners to listen to these "choosy workers." 
The result could come along these lines: better schedules, a slight increase in wages, and a flood of money into the career-change economy as workers try to get back in the best way there is: more education and more certificates. Bosses could finally come to the realization that their workers are humans. 
When I asked Claudia what the silver lining of this trend could be, what power could be gained by the mass exit from the workforce, her demands focused on the well-being of public school teachers. In her ideal world, they would close the private and charter schools she has worked at so that a better student-to-teacher ratio would allow for a shorter workday. We all know the adage "time heals," time-off does too. While the Brooklyn-based company Kickstarter made the news by announcing it would experiment with a four-day workweek for its 90 employees, it's hard to imagine something like that happening for public school teachers. "It's sad, you know, to get this power back by quitting and then to realize how little power it actually is," Claudia concluded. 
A part of the pandemic epiphany is recognizing an increased vulnerability and powerlessness and embracing it. It is terrifying to realize that one's life if it can be taken away so suddenly, is out of your control. Life is precious, we are told, and then just like that: No, it is not. 
Resignation—the act of accepting something undesirable may not be what is so great about this moment. In their refusal to work, Claudia, Brenda, Niah, and Ariana represent the portion of the tens of millions of quitters who accept the risk of rerouting their life in favor of something more desirable and do it anyway. 
The surge in quitters is happening at a precarious time to be unemployed: 2.2 of the 3 million Californians receiving unemployment insurance were cut off, and three critical statewide pandemic relief programs, like expanded paid sick leave programs, have just expired. A worker is counted as part of the labor force if they are unemployed because it is anticipated that they will have a job again and queuing up to the Now Hiring signs in every other store window. 
Will the new icebreaker question when you meet someone be "So what did you used to do?" Instead of, "What do you do?" If dips in participation rate continue, we may be witnessing a significant change in how Americans relate to work.
Chloe is a Los Angeles writer. Her journalism can be found at The Baffler, Teen Vogue, Commune Magazine and The New Republic.
Stay in touch
Sign up for our free newsletter