Featured
These 12 Spots in Southeast Los Angeles Prove It's L.A.'s Most Overlooked Food Destination
2:03 PM PDT on April 25, 2022
Southeast Los Angeles is not home to any neighborhoods deemed "cool" by any publication, and this is exactly why I love to eat around this part of the city. For the rare L.A. native who was born, raised, and is fighting every day to stake a claim in their hometown, it can be hard to find the L.A. that many of us grew up with: an unpolished and rough-around-the-edges L.A. that is still home to Mexican, Central American, Asian, and Black working families that helped establish Los Angeles as the best eating city in the world. 
I eat and drink around the neighborhoods of Huntington Park, Bell, and Lynwood to help me remember old-school L.A; a city that existed before it was impossible to buy a home here without any generational wealth. These neighborhoods are beautifully unglamorous. 
These neighborhoods are also home to some of the city's most delicious spots to eat because they have nothing to prove to anyone. Their food and drink scene is aimed at their immediate community. No press releases. No influencers. Just SELA, for SELA.  
If you live anywhere in Los Angeles or are visiting and want to get a sense of Los Angeles that you will not see in Hollywood or any other palm-tree-lined cliché, here is how to eat and drink your way to understanding the southeast Los Angeles food scene at a deeper level. 
Drink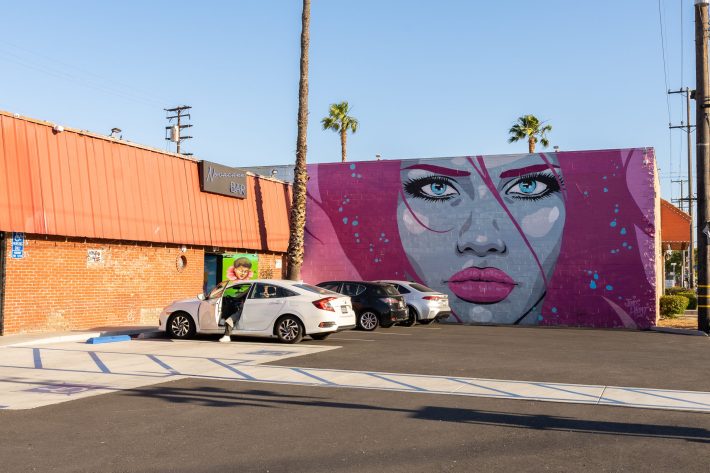 Novacane Bar: City of Vernon is an industrial wasteland. To give you an idea, it is the proud home to the Farmer John slaughterhouse, which you can smell for miles around, and a toxic battery recycling plant that the surrounding communities are still trying to clean up. Plus, the most jacked-up roads in the County, I swear. In the midst of all this, a 26-year-old Latina decided to open a bar in this same area in 2016 and against all odds, is still a hub for the area's nightlife to this day. It is a place to nurse a few beers, watch a game, have some potato tacos, and realize that L.A. is much more than Venice and Silver Lake.  5812 S Santa Fe Ave, Los Angeles, CA 90058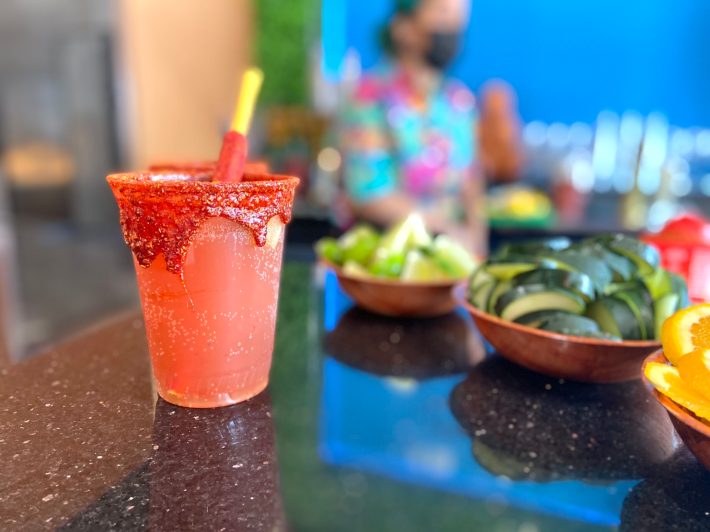 Sazón Bar & Grill: Micheladas worth driving for are three words that you wouldn't necessarily see next to each other but they exist at this women-owned Mexican restaurant and bar specializing in the regional Mexican food style of Guerrero. The restaurant also offers that region's pozole verde, which is a hard-to-find pozole made with fresh herbs and chiles instead of the usual dried red chile. 7127 Pacific Blvd Huntington Park, CA 90255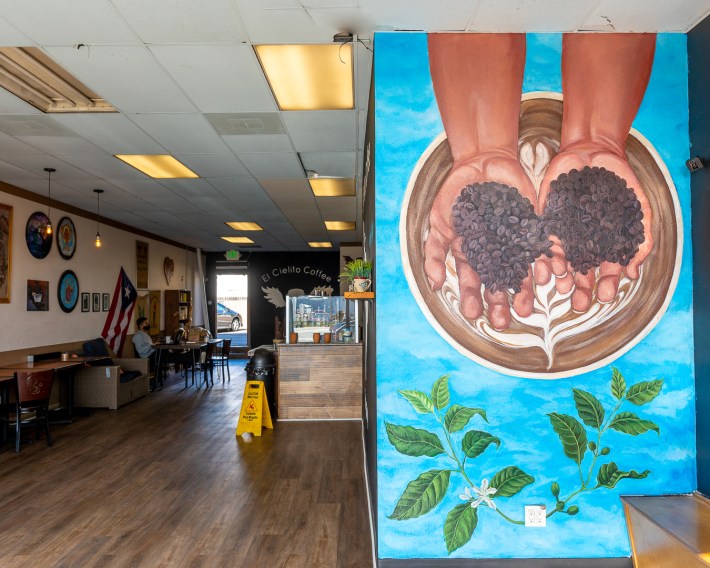 El Cielito Cafe: In a sea of starbucks and one dollar donut-house mystery coffee, stands El Cielito Cafe. Founded by Daniel Olivares in 2015, the cafe has grown into a local community hub, offering classic pour-overs and Mazapan spiked lattes alike. Boasting direct trade coffee from Latin America roasted in Echo Park, El Cielito is a friendly neighborhood oasis in an area increasingly encroached upon by corporate chains. If you can make it on a weekend, expect a local pop up to greet you with anything from red-eye biscuits and gravy, to coconut-marinated carnitas chilaquiles. 8015 Long Beach Blvd B, South Gate, CA 90280  -Elmer Argueta  
Eat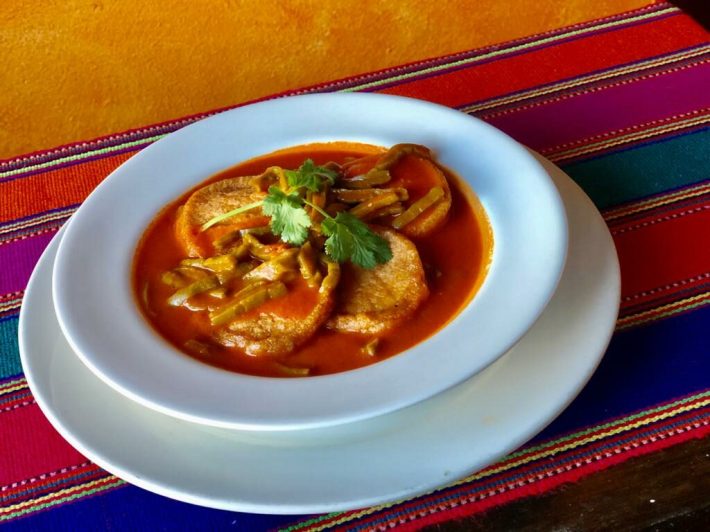 La Casita Mexicana: The high-quality and unpretentious dishes at La Casita Mexicana evoke nostalgia in many Mexican-rooted Angelenos. This restaurant has been open since 1998 and was one of the first in the entire city to offer regional dishes from all over Mexico under one menu. If you are of the chilaquiles way of life, they offer the undisputed best in Los Angeles, with eight different variations to choose from. They also carry their own table wine made just for the restaurant in Valle de Guadalupe, Mexico's wine country about three and a half hours south in Baja California. Their post-pandemic patio in the alley behind the restaurant is a refreshing green oasis and the perfect spot to take your parents for a timeless, classy complete Mexican meal. 4030 E Gage Ave, Bell, CA 90201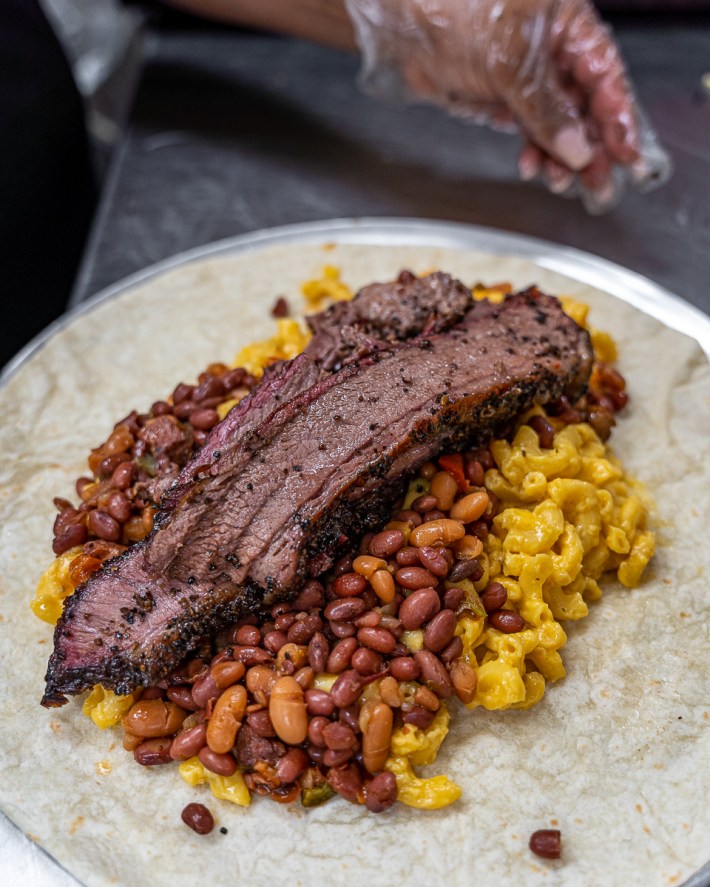 Ray's BBQ: In a strip mall across the train tracks that run all through southeast Los Angeles, you will find this Salvadoran-owned BBQ shop that has some of the most insanely tender brisket in L.A. You will understand why this tiny BBQ shop is a true gem in SELA as soon as you sink your teeth into a slab paired with some sides or in between brioche buns. The owner of this establishment recently tragically passed away, but his family is keeping Rene Ramirez's legacy going.  Texas may be a thousand miles away, but for the time it takes you to eat 1/4 pound of brisket, a little slice of Texas can be temporarily found in Huntington Park. 6038 Santa Fe Ave, Huntington Park, CA 90255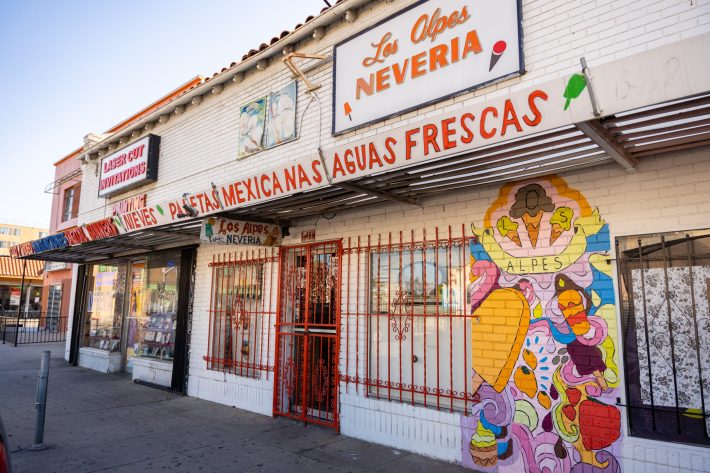 Los Alpes Nevería and Ice Cream Parlor: You'll never know how exhilarating a paleta in L.A. can be until you drive to this tiny hidden paleta shop in Huntington Park and have a paleta de mamey on a hot-ass day. Its flavor is somewhere between a sweet potato and caramel, derived from the tropical egg-shaped fruit found all over Mexico, but hard-to-find in the states. They have monthly seasonal flavors like piñon (pink pine nuts from Mexico) and chongos Zamoranos (Michoacan-style milk curds). The shop is a Huntington Park icon and has been open since 1979. 6410 Rugby Ave Huntington Park, CA 90255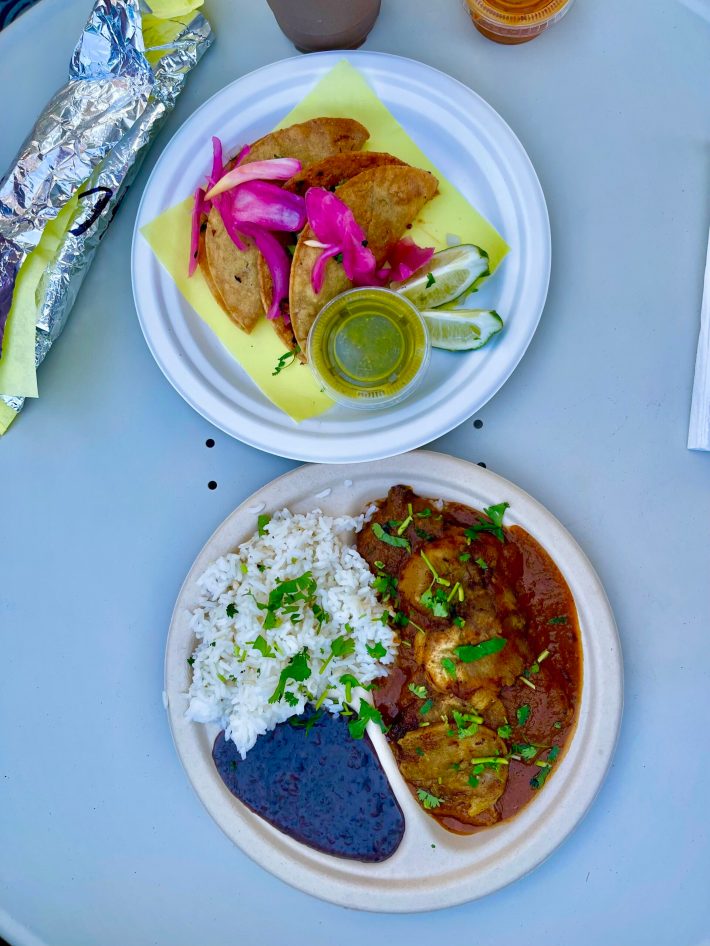 Tamales Elena Y Antojitos: The Afro-Mexican regional dishes at Tamales Elena will convince anyone that Los Angeles has the best Mexican food outside of Mexico and no other city in the United States even comes close. Starting with their tender tamales steamed in ultra-aromatic banana leaves washed down with a refreshing chilate, a cacao-infused horchata of sorts that is popular in the state of Guerrero, where the family behind this brick and mortar is from. It's probably the only place in all of L.A. where you can find pescadillas, too, crispy tacos filled with minced seasoned fish. If you like lengua, their braised tongue with plantain is brimming with Mexican soul. 8101 Garfield Ave. Bell Gardens, CA 90201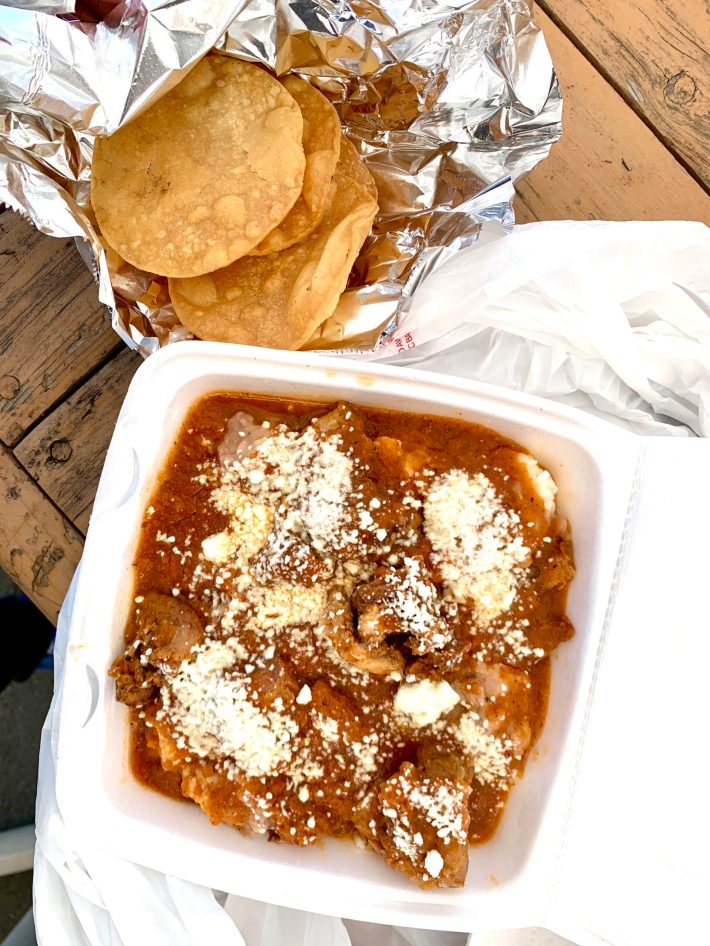 El Zarape Michoacano: Morisqueta is the pride and joy of the state of Michoacán. Unless you have any family or friends who have kindly invited you over to eat it at home here in Los Angeles, chances are that you've never had the hyper-regional rice-based dish because it is that hard to find. This family-owned spot in Bell Gardens offers a delicious version topped with tender pork in spicy tomato salsa. If you love rice, morisqueta will be your new obsession. 6212 E Gage Ave, Bell Gardens, CA 90201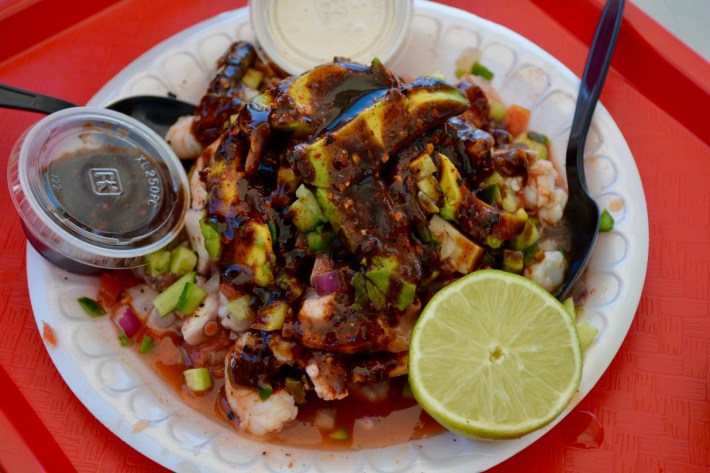 Mariscos Tocho: A food truck set up in an industrial parking lot used primarily for semi-trucks that offers impeccable seafood, owned by a former professional baseball player who played in the Mexican leagues, is about as SELA as it gets. The menu offers braised stingray tacos, pen shell clam ceviches, and high-quality shrimp doused in black and white salsas that are impossible to replicate at home. This is the kind of L.A. seafood experience that is worth bringing family and friends to truly experience the breadth of L.A. street food. 11299 Alameda St, Los Angeles, CA 90059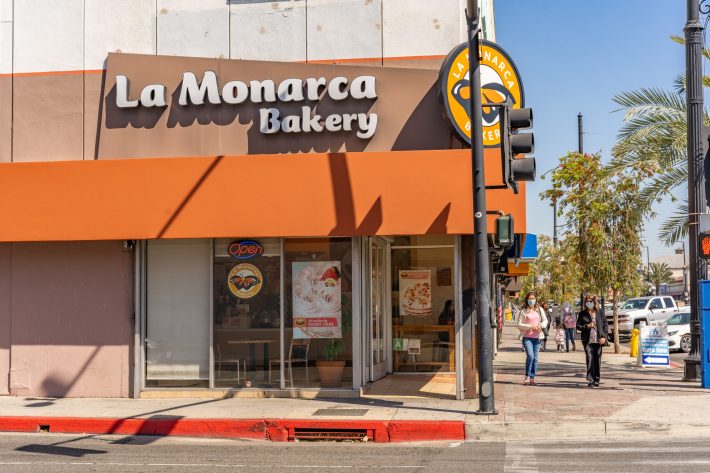 La Monarca Bakery: La Monarca is the first Mexican panadería in L.A. that introduced higher-quality ingredients to Mexican pastries. More importantly they are all sold without any sense of pretension and accessible to L.A.'s Spanish-speaking working communities. Their best-sellers include conchas and stunning birthday cakes flavored with things like guava and cajeta. While they now have locations all around L.A., the original location is in Huntington Park. 6365 Pacific Blvd, Huntington Park, CA 90255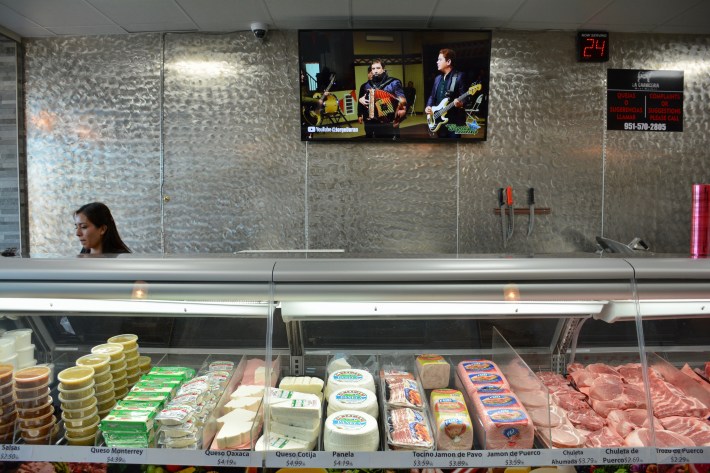 La Carnicería Meat Market: In backyard-centric Southern California where it's carne asada season year-round, carne asada is a way of life. This Mexican-style meat market is the first in all of Los Angeles to offer carne asada cuts like flap meat (skirt steak) in densely marbled Prime-grade beef for an affordable price. Once you get a taste of this good stuff, it's hard to go back to the mediocre and chewy-as-hell "chancla asada" that most of us have had our entire lives. 9715 Long Beach Blvd Suite D, South Gate, CA 90280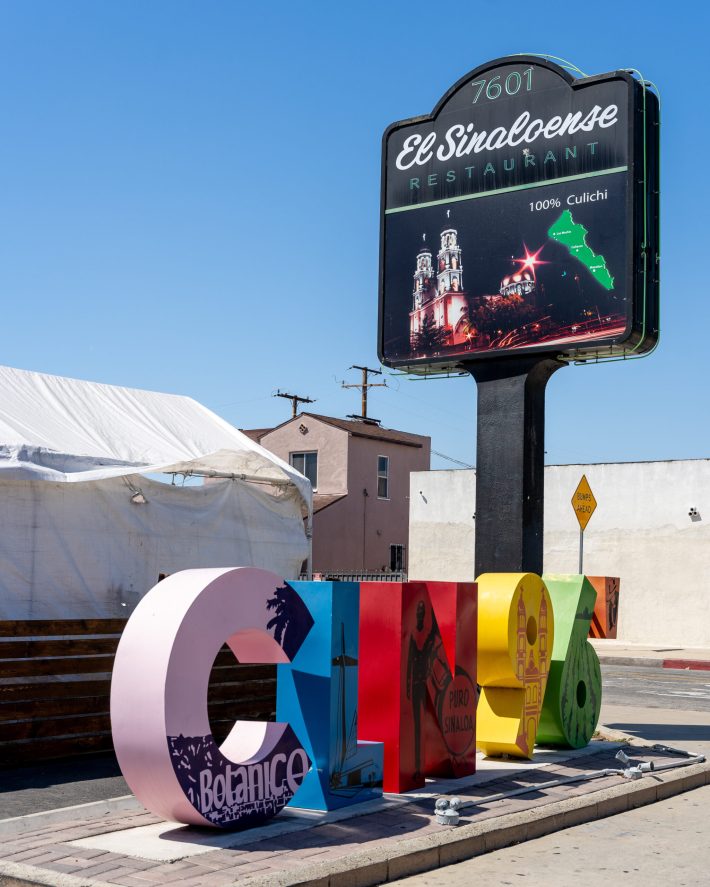 El Sinaloense: Machaca is northern Mexico's breakfast of champions. It is a traditional dish made from dried beef that is shredded finely and scrambled with eggs, fresh chiles, tomato, and onion. In the states, most restaurants offer the dish but switched out the dried beef with boiled beef, which does not offer the same amount of intense beefiness.  Not at El Sinaloense, they still do it with dried beef that they import from Sinaloa and if you are a breakfast person, it is something you must experience. If not the machaca, then for their custardy beans which are refried with whole green olives that they serve with the machaca. 7601 State St, Huntington Park, CA 90255

Editor for James Beard Award-winning L.A. TACO. Associate Producer for JBA-winning Las Crónicas Del Taco. Former restaurant scout for Jonathan Gold. Co-Author of "Oaxaca: Home Cooking From the Heart of Mexico (2019, Abrams) and "Asada: The Art of Mexican-Style Grilling" (2023, Abrams).
Stay in touch
Sign up for our free newsletter