Food
Spot Check! Nigerian Suya at Ilé Bistro, Sonoran Beef Rib Tacos in Whittier, Ukrainian Dumplings, and More Finds
10:26 AM PDT on March 22, 2023
Spot Check! Welcome to L.A. TACO's latest column, where we bring you the latest and most exciting openings, pop-ups, finds, and food events around all of Los Angeles this week. Because the newer the spots, the downer the food…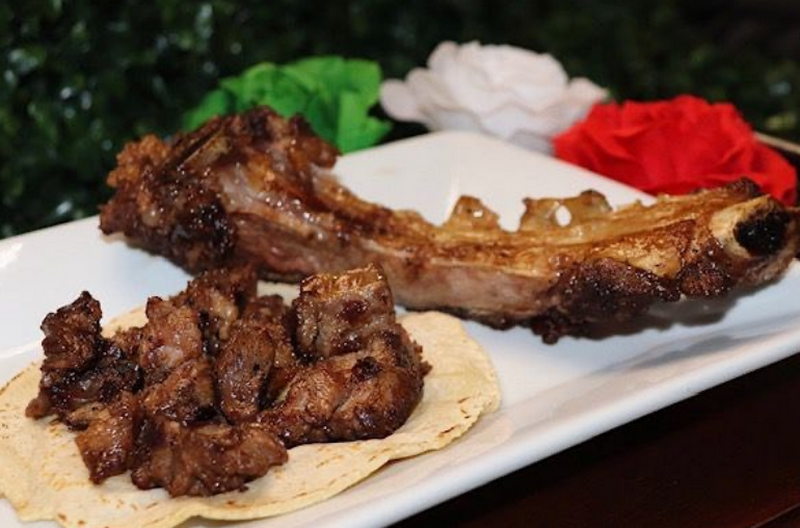 The Mochomitos Asador truck is now open in Whittier, offering a Sonoran steak experience centered on offerings like arrachera and top sirloin, plus chorizo and pastor, available in tacos, burritos, papas locas, and quesadillas, with both corn and flour tortillas, including those for burritos, made in-house and to-order. One of the truck's most popular orders is costillas, a whole beef rib is sliced up into your taco; the bone is served on the side. The truck also offers tacos lorenzas, where the tortilla is grilled to a crispeir texture. 12252 Whittier Blvd. Whittier, CA 90602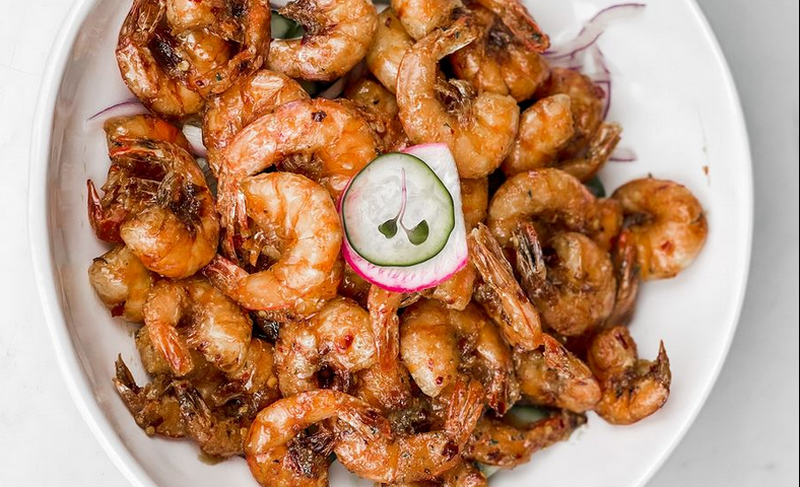 Santo Fish Restaurant is now open in Pico Rivera. The bar and grill offer cocktails such as a Mole Poblano Mezcalini with mezcal, mole poblano, Abuelita chocolate, and Ancho Reyes, along with marisquería-style menu items such as tacos gobernadores, aguachile Vallarta, lobster tails, charred octopus, oysters, and shrimp in multiple permutations. 9060 Slauson Ave. Pico Rivera, CA 90660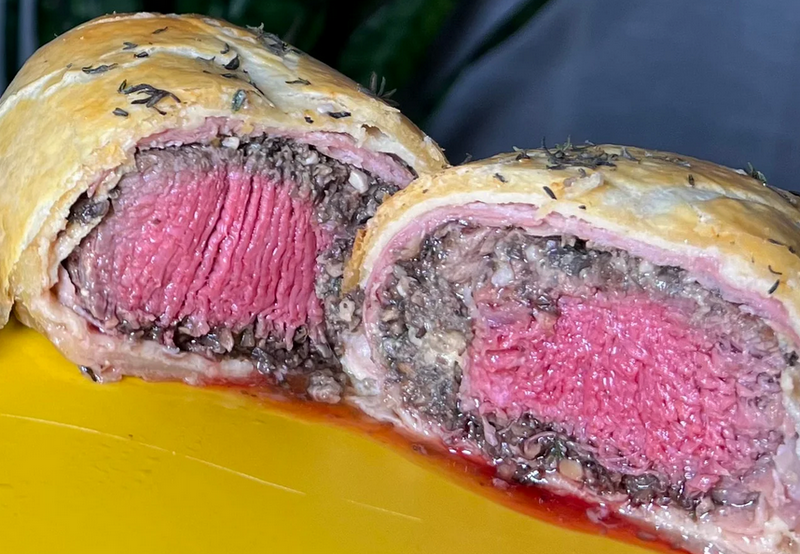 Beef Wellington. We have a feeling that's something we're into but never really get enough of. Wellie Belly has the solution, offering personal hand-held versions of savory pies you can get delivered in L.A. starting April 1. The Wellingtons will include filet mignon in Dijon mustard wrapped in prosciutto and fresh mushroom duxelles in a puff pastry-wrapped crepe. Additional styles riff on pastrami sandwiches, roast beef-wrapped mac-and-cheese, Nutella, S'mores, and chana daal.
Uncle Harry's is a new wood-wrapped food cart preparing wood-fired kebabs and shawarma on the streets of the San Fernando Valley. Kebab options include beef lule, beef filet, and chicken, along with beef and chicken shawarma, and sides such as hummus, roast tomato, and jalapeno, pita, and rice. Thurs-Sun, 8 pm, 11226 Magnolia Blvd. North Hollywood, CA 91601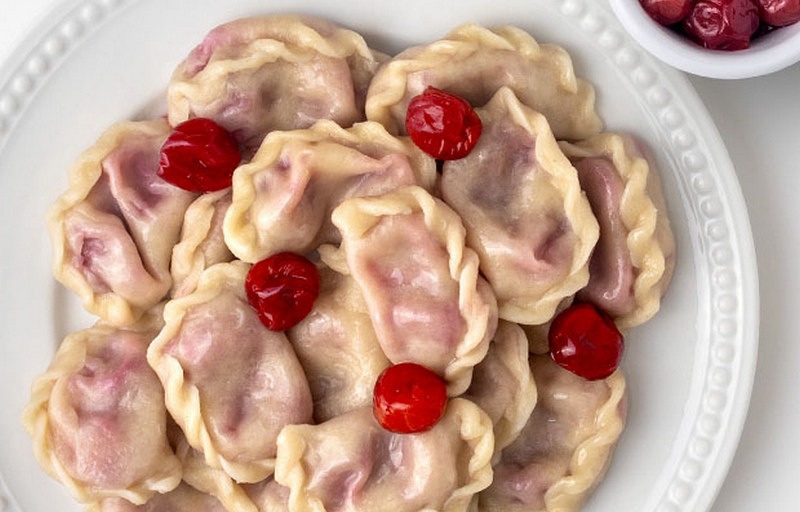 A business specializing in homemade Ukranian food named Mom Please is now offering food via DM delivery, for those of us who don't have their babushka rolling in dough nearby. Offerings include pelmeni dumplings with turkey or beef, varenyky with fruit, cabbage, cheese, or spuds, syrniki, and torte Napoleon. Mom Please is also available for catering parties. Budmo!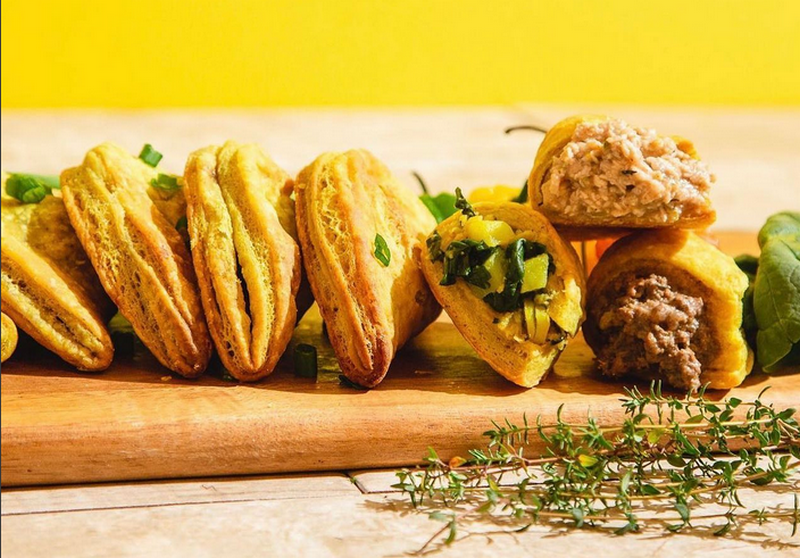 Taste of the Caribbean L.A. will grand-open Thursday in Hollywood with a big, beautiful bashment featuring light food, drinks, and a live deejay. The restaurant, which soft-opened in November, offers patties from Vibez Jamaican Patty Co., with fillings including jerk chicken, spiced beef, and curried spinach with corn and potato, as well as chef Bernard A. James' dishes such as jerk salmon, jerk cauliflower, curried goat, curried pumpkin and chickpeas, ackee and saltfish, oxtail, roti, and its-green-and-gold "rasta pasta" with choices like oxtail, jerk chicken, and jerk shrimp. To drink, there's sea moss, the tree bark-based mauby, and sorrel juice. Puuuull up! $15 tickets here. 5920 Santa Monica Blvd. Los Angeles, CA 90038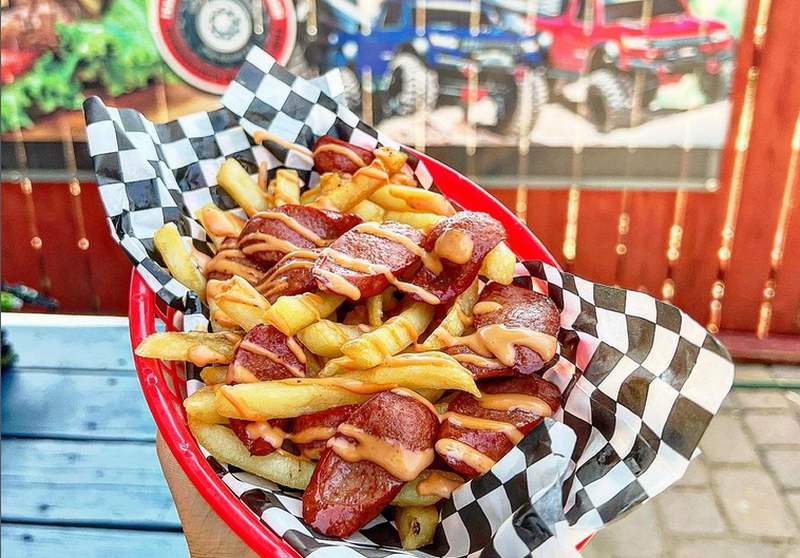 Colombian food and remote control race cars? Sign us up. Yes, even if its in Simi Valley, where Off-Road Cafe offers arepas, pinchos (skewers), picada, salchipapas, and the like, along with tracks to rent for remote control cars. Plus, the occasional salsa and meringue night. Damn. 6672 Santa Susana Pass Rd. Simi Valley, CA 93063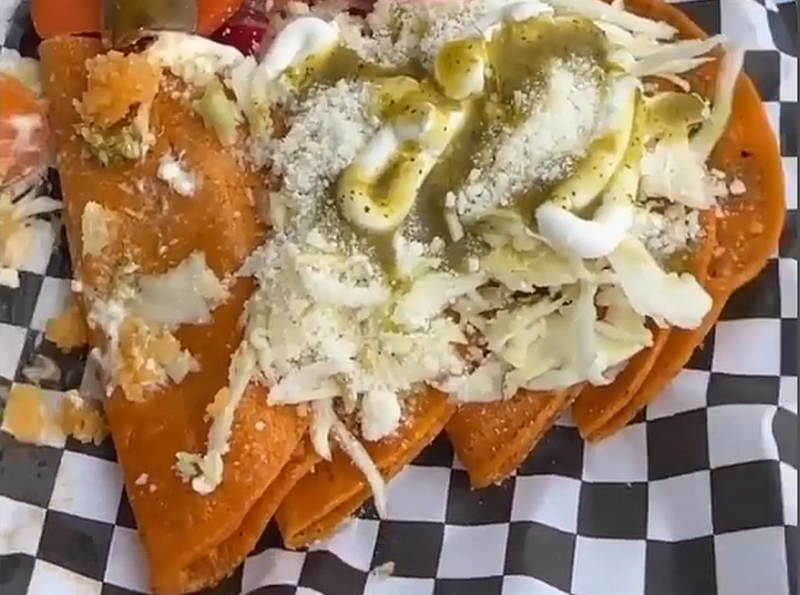 The Basket Taco Co. is now serving tacos de canasta from Guadalajara-raised Karla Ramirez and her husband, Abraham Mota, formerly working with his father at his Tortas Ahogadas El Rey chain. Currently, The Basket Taco Co. is available for catering jobs, while trying to create a model to vend tacos de canasta in a way that can empower other home-cook entrepreneurs. It also offers tacos de canasta with beans, pork, potato, and chorizo with potato for delivery, as well as pick up in the Lynwood area. Mota has also spun off his own tortas ahogadas concept called LA's Ahogadas in Lynwood, with options including carnitas, costilla, and a mix of buche with cuerito and lengua. Ramiriez tells us he's pondering a lobster ahogada with lobster bisque in place of the salsa de tomate. Holler: 323-747-9935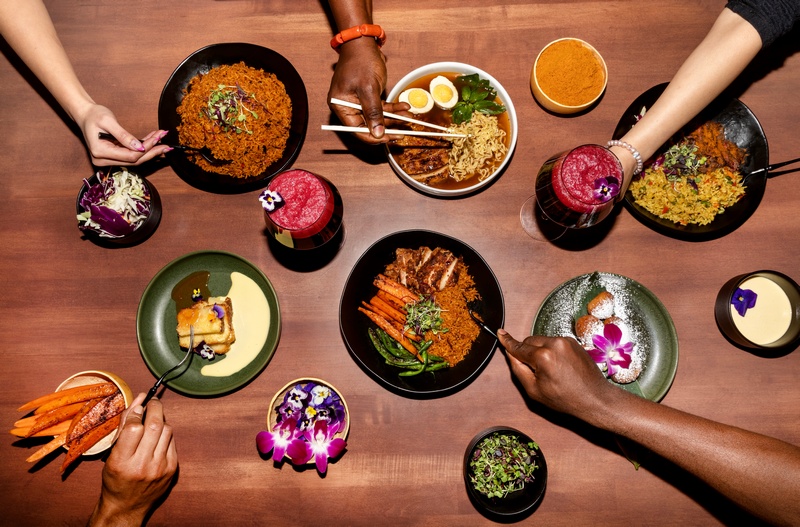 ILÉ Bistro opens Friday for traditional West African servings of suya, jollof rice, and pepper soup in Culver City's Citizen Public Market from chef Tolu Eros. The concept will be a faster, more casual restaurant than his more experimental, similarly named fine-dining restaurant ILE LA, with guests choosing from different protein and topping options, supplementing their meals with whimsies on the side, like puff puff, lemongrass cake, and palm wine popsicles. 9355 Culver Blvd. Culver City, CA 90232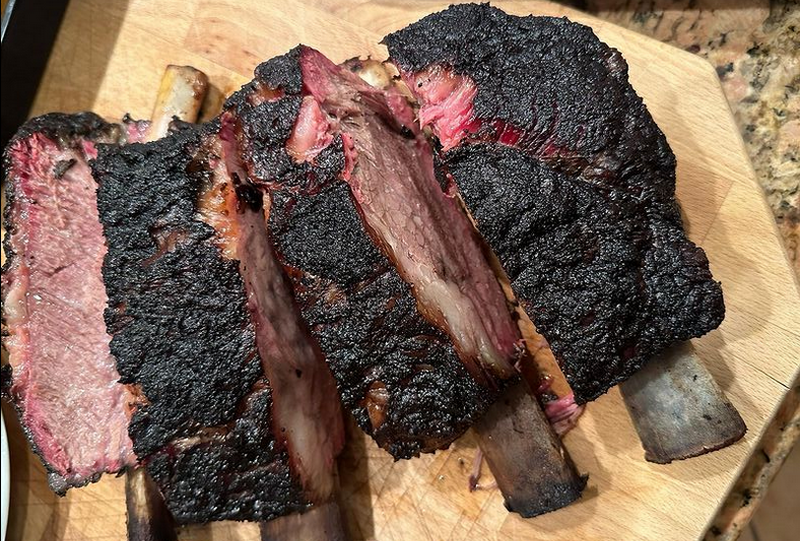 Studio City chef David Zeichick's Angry Bull BBQ is offering studiously smoked meats via DM for pickup or delivery, and occasional pop-ups when the weather permits. Angry Bull's barbecue includes brisket, spare ribs and short ribs, pork butt, pork belly, and chicken, with sides such as mac-and-cheese, green chile corn pudding,  and cowboy beans. Zeichik also offers his own fermented hot sauce.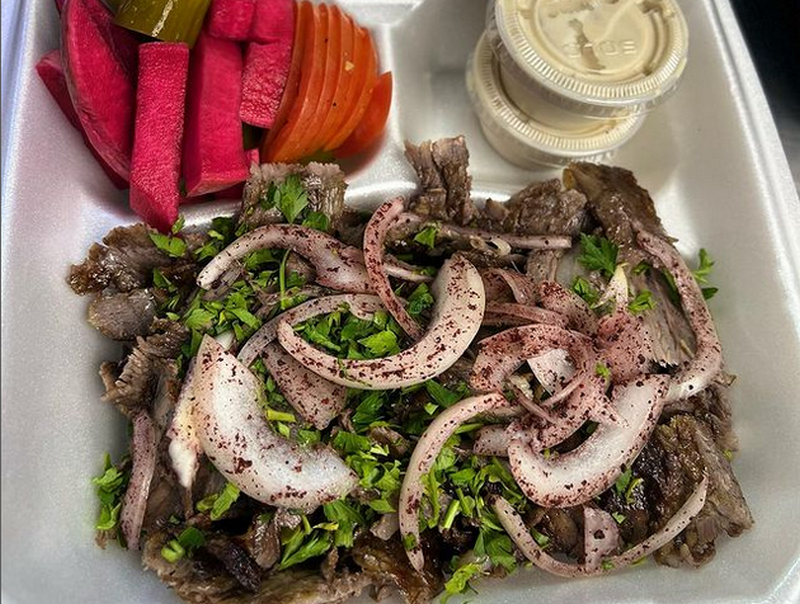 The owners of acclaimed Hollywood Shawarma opened Sincerely Syria in Sherman Oaks last week. The simple menu includes both chicken and lamb-and-beef shawarma, available sliced, wrapped in naan or in a pita, with fries, and toum (garlic) sauce or tahini sauce on the side. Owners declare the new shop is their "answer to the depressing state of Shawama in America." 14518 Ventura Blvd. Sherman Oaks, CA 91403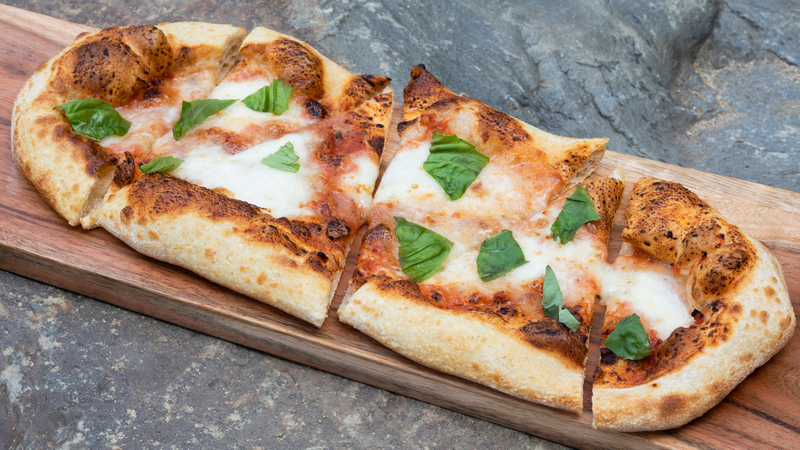 Neighborhood Grill by Post & Beam is now open at The Natural History Museum L.A. under a new food service program partnership with South LA Cafe Hospitality (SLAC) owners Celia Ward-Wallace and her husband, former firefighter J0e Wallace. Post & Beam chef-owner John Cleveland's menu includes 'hot pastrami' sandwiches, flatbread pizzas, and  jerked wild mushroom and smoked cauliflower tacos, along with grab n' go items from vendors such as Dulan's Soul Food Kitchen, Hotville Chicken, and Southern Girls Desserts. SLAC was named the "#1 Emerging Business in the United States," by the U.S. Chamber of Commerce and beat out several large national businesses to get the Natural History Museum contract. Wallace promises a location of South L.A. Cafe here and Ward-Wallace promises there will be an LAUSD coffee cake.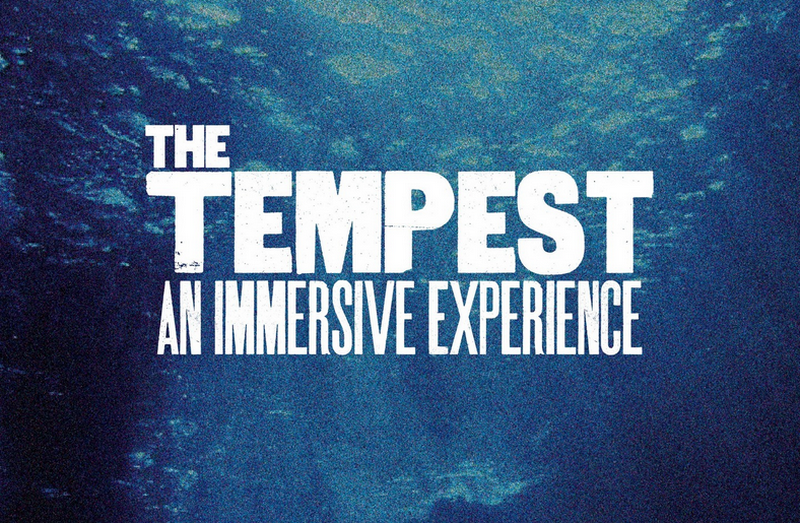 After Hours Theatre Company is performing an interactive, booze-infused version of William Shakespeare's The Tempest, in which guests find themselves shipwrecked on an island surrounded by craft cocktails, live music, sea shanties, puzzles, character interactions, and a mystery to solve. Tickets here.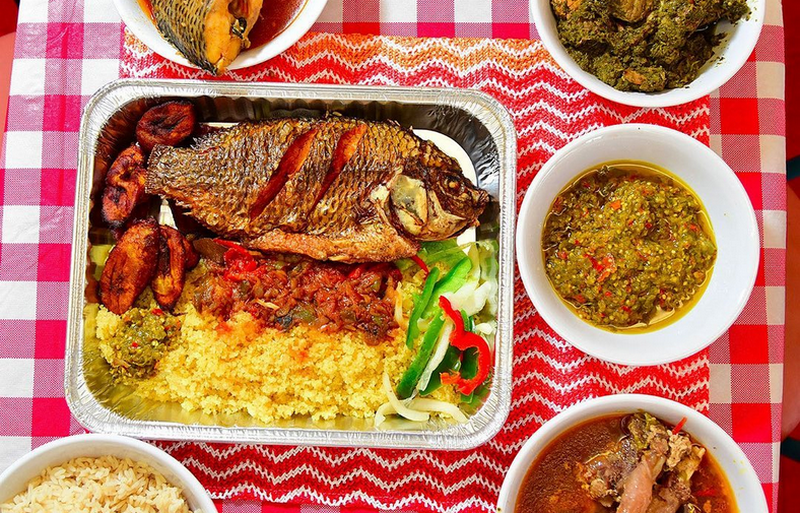 Nigerian & Liberian Food is now offering dishes from those two different eponymous cuisines for delivery from Mid-City. Options include Nigerian egusi soup with pounded yam, cassava leaf soup, and Liberian torborgee stew of beans, meat, and palm oil.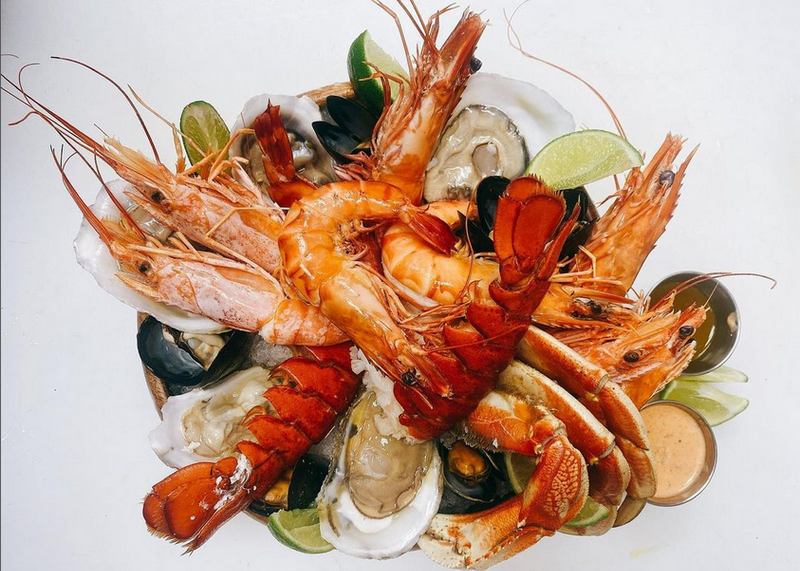 Jonah's Kitchen in Santa Monica is now offering the above "Viking Seafood Platter," and... we don't know.... it just looks way too pretty not to mention it. 2518 Wilshire Blvd. Santa Monica, CA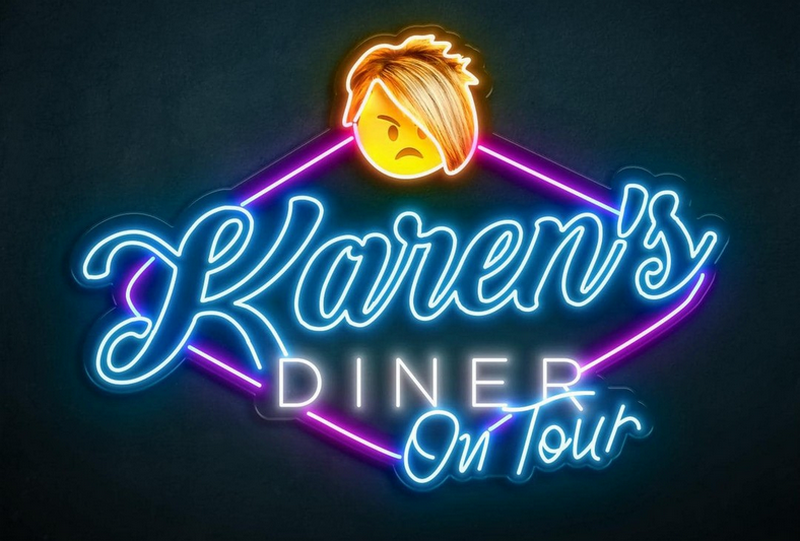 Karen's Diner, an entitled White lady-themed diner-and-show from Australia, is coming to Los Angeles with "good food and rude service." Masochists can find it at Sumac Mediterranean in Hollywood from April 14-22. Tickets here. 1156 N. Highland Ave. Hollywood, CA 90038
Vine & Vinyl is setting up on the roof of Grand Central Market on April 8th, promising a natural wine tasting with a car show and vinyl DJ sets from 6-9pm. 21+. RSVP here.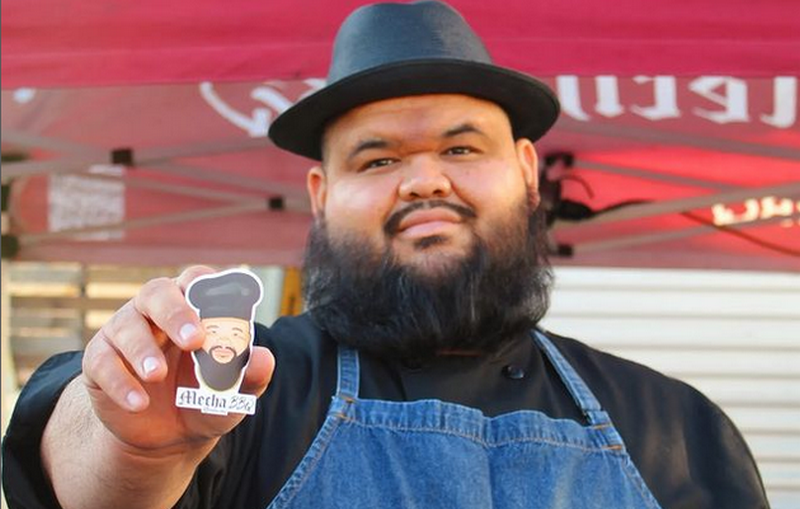 Abel Dominguez Jr.'s Mecha BBQ is popping up Thursdays at Shadow Grove Brewing in San Fernando and Fridays at 818 Brewing in Canoga Park. The chef smokes his pork, ribs, and brisket using a vertical drum smoker he made from a 55-gallon barrel, and displays his Mexican heritage in menu items like pulled pork with Oaxacan cheese-and-macaroni, tacos, and when the season is right, smoked tri-trip tamales.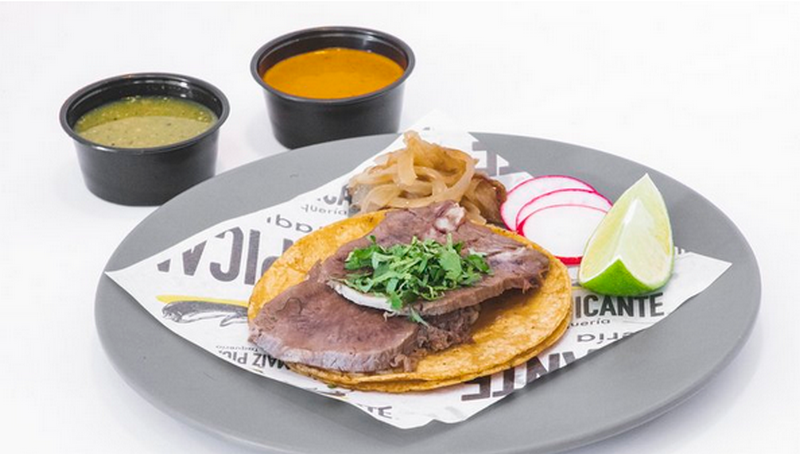 Santa Barbara's got a new taquería called Maiz Picante, offering tortillas made with nixtamal. The taco options are many and often unique, including chorizo verde, chamorro in housemade adobo, thick cuts of sliced lengua, plant-based pastor and steak, and premium tacos with sirloin and xcat'ic chile. and campechano tacos. Volcanes, alambres, and mango-and-passionfruit aguas are also tempting on the menu. 2714 De La Vina St. Santa Barbara, CA 93105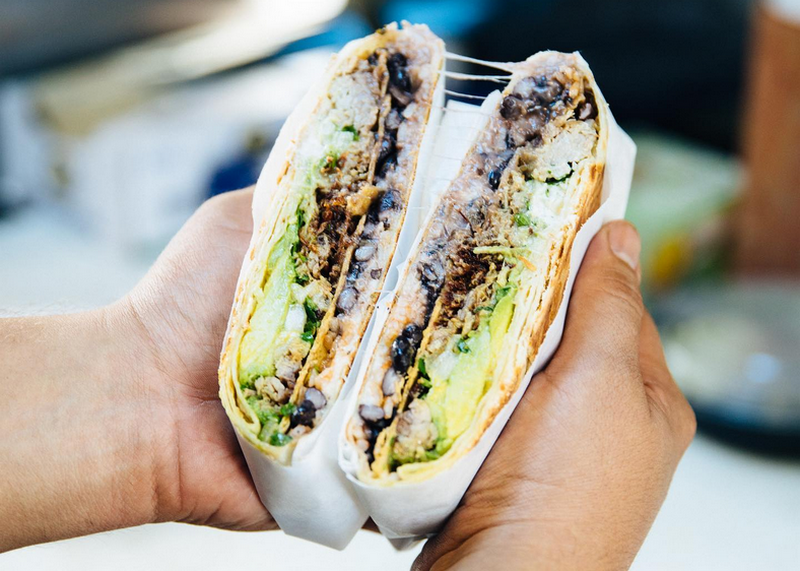 You can find Chingon Catering every Thurs-Sun at Spring Street Bar in downtown's Arts District, serving tacos rolled with asada, carnitas, chicken, or rajas, along with its take on a Crunch Wrap, burritos, nachos, and quesadillas. 6 pm-12 am, 626 Spring St. Los Angeles, CA 90014
On May 19, Barrio Cantina is masterminding a 32-course feast in Long Beach that highlights the traditional dishes of each Mexican state, as prepared by six innovative chefs and six sous chefs of Mexican roots. Disciples of the Corn (pause for face-melting guitar lick) tickets start at $250, yielding to a dinner prepared by Ulises Pineda of Barrio, Macheen's Jonathan Perez, Texas chef Anastacia Quiñones-Pittman, Fonda Tobala's Manuel Bañuelos, Crystal Espinoza of Guerrilla Tacos, and Elvia Huerta of Evil Cooks. Tickets here... if you dare/have a lot of disposable income.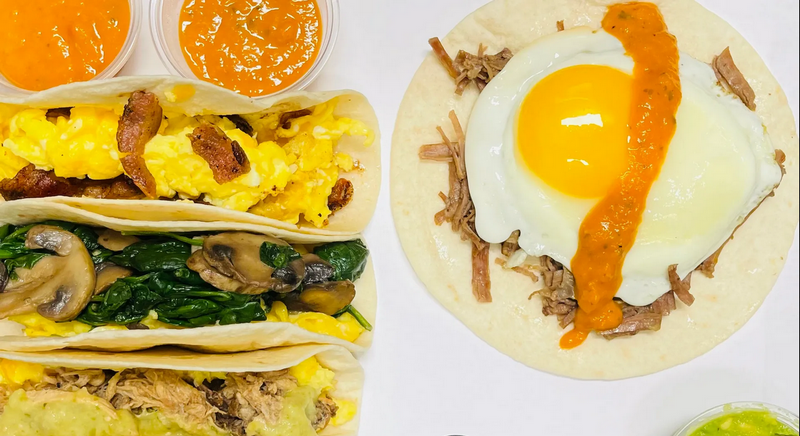 Austin-inspired ATX Tacos is now serving breakfast tacos on handmade flour tortillas out of Colony Cooks in the Sawtelle neighborhood. Options include a migas taco, OG with bacon, scrambled eggs, potato, and cheese, and the Barton Springs with pulled pork, eggs, and salsa verde named for a place we might have tripped balls around with no shoes. Lunch includes pulled pork and brisket tacos, and wagyu double burgers. The tacos can also be found at Kumquat Coffee in Highland Park.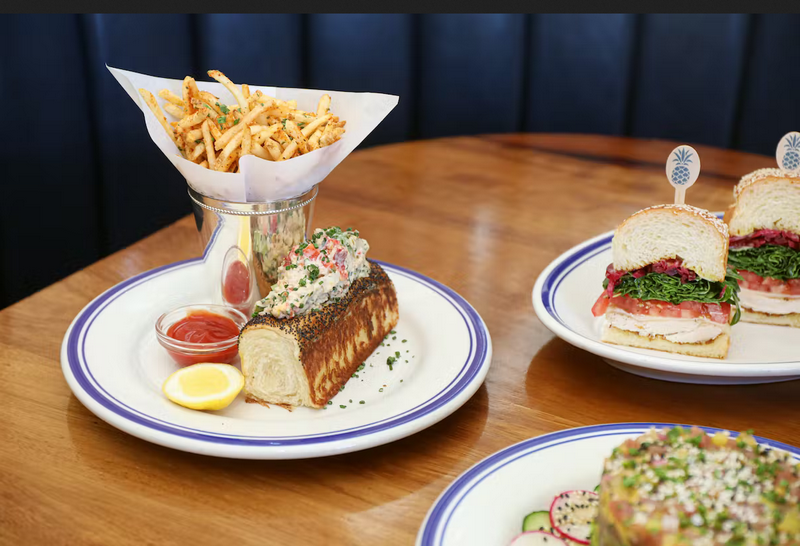 Dallas-based Hudson House is now open on Sunset Boulevard, rich with classic steakhouse and raw bar vibes, and ringed in Chagalls and framed copies of The New Yorker. Dishes and drinks adhere to the classics: letter-perfect chicken parm, vodka and gin martinis, gleaming sushi rolls and sashimi, cheeseburgers, maple-planked salmon, and center-cut filet steak frites. 9255 W. Sunset Blvd. West Hollywood, CA 90069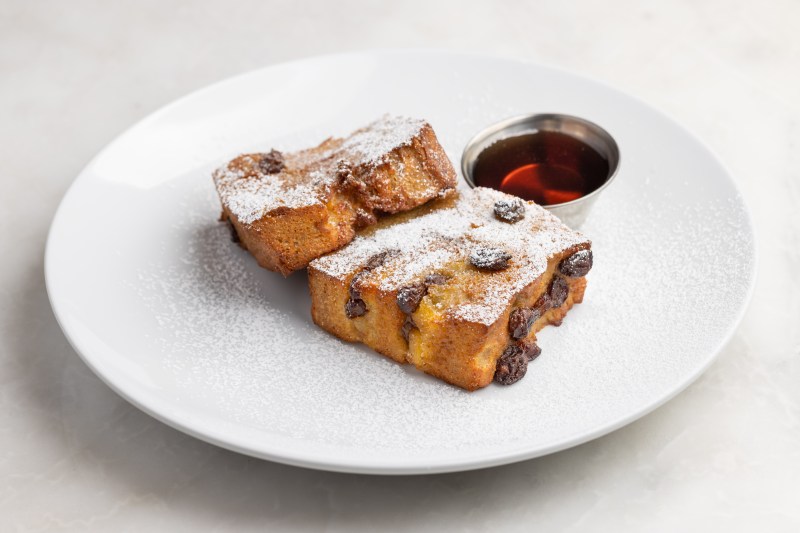 Hilltop Coffee + Kitchen will begin offering brunch this weekend. In addition to its usual morning offerings like the "bangin' breakfast sandwich," new brunch dishes will include steak and eggs, chicken and waffles, and smoked salmon Benedict. Also, for the first time, Hilltop will have alcoholic beverages, limited to wine, beer, and mimosas. Locations in Slauson, Inglewood, Eagle Rock, and DTLA.
One of L.A. TACO's co-founders, Hadley Tomicki is a critic and journalist whose work has appeared in the Los Angeles Times, New York Magazine, and many other places.
Stay in touch
Sign up for our free newsletter