Books
Interview with Author Joe Ide
10:14 AM PDT on March 15, 2017
Joe Ide grew up in South Central, a rare Japanese-American in a neighborhood synonymous with black life in Los Angeles. His unique upbringing eventually lead him to write IQ, an acclaimed mystery novel with an idiosyncratic African-American genius as it main character who grew up in the same neighborhoods Joe called home. It's a dark journey through L.A., the high desert, and the mind of a budding detective. Joe Ide's personal story is as fascinating as his fiction, and we were curious to learn more about this native Angeleño, where he gets his tacos and his ideas....
What's your favorite place to get a taco in LA?
I live in Santa Monica so Tacos Por Favor is the closest place to eat a real taco.  Great salsa bar.  I don't usually go for hard-shell tacos but they're fine here.  Chorizo and cheese is my favorite.   On the east side it's Los Cinco Puntos.  Great murals.  Takeout only.  Homemade tortillas made right there.  They're slightly sweet and make everything else taste good. The carnitas is my choice, which can be dry but not here.  If you don't like to eat standing up in the parking lot this isn't the place for you.
You began life as a screenwriter, what made you write a novel?
I worked for most of the major studios.   I sold spec scripts, wrote assignments and rewrites and set up pitches, but none of the projects were ever made for one Hollywood reason after another.  The star dropped out, the budget was too big, another studio had something similar in the pipeline, the head of the studio got  fired or maybe I wrote  lousy screenplay. It was extremely frustrating, working on a project for months only to have it end up moldering in the studio data cloud.  In the end, I burned out  to the point where opening the screenwriting program physically repulsed me.  So I quit, not that anyone noticed.   For a while, I was in limbo.  I was definitely done with screenwriting, but it had defined me in many ways.  If I wasn't a screenwriter who was I?  I thought about doing other things but embarrassingly, I had no other marketable skills.   It had been years since I'd done anything else and the thought of going back to school was horrifying.  I did some traveling, went fly fishing, read a lot, cooked elaborate dishes that all tasted like Chinese food and went for long, brooding walks and felt extremely sorry for myself.  Eventually, it dawned on me that I had to make a living and writing a book seemed like the logical thing to do.

You grew up poor, in South Central Los Angeles, how did you make it out? 
I wasn't really tough enough to be a gangsta or a drug dealer so that wasn't really an option. I was an indifferent student all the way through high school, making just enough effort to get by.  For lack of anything else to do, I went to East LA Junior College and did okay.  Then went to Cal State LA and did okay.  And then like many people who are adrift, I got a teaching certificate and taught elementary school.  Belatedly, I discovered  that I didn't like kids.  They were noisy and fussy and they didn't know anything.  I taught one semester, got the hell out of there and took refuge in graduate school. After I got my degree, I went through a series of semi-careers, always restless, never happy.  I taught at a university, I was a business consultant, a middle manager at a conglomerate, I ran a NGO that provided services for  abused women.  Through it all, I wanted to write.   When I finally took the plunge, I wrote screenplays while  worked at a number of job-jobs.  I managed apartment buildings, ran an answering service staffed entirely by transgenders, and I was assistant to a French entrepreneur who turned out to be a crook.   I had a friend who was an agent.   I'd send him my screenplays  and they'd come  back with a note: Boring.  Who'd want to watch this?  I've seen this movie before. This is a mess.  Finally, I wrote a decent one and it optioned to Disney.  After that, I started to work.
How did you create the characters in IQ?
Like everything I write, they're a combination of things remembered, researched, and stuff I make up.    I start with the character's function.  What is his (or her) role in the book? Good guy?  Bad guy?   Comic relief?  Spoiler?  Love interest?   I think about how to shape the character in a way that will  generate the maximum amount of conflict (no conflict, no story).   I think about his emotional life and his relationships.  I think about his competencies as well as his deficiencies. Everybody makes mistakes, everybody has weaknesses.  Otherwise, you're a robot.   I think about how to make him unique.  Say he's a hitman.  There are a million hitmen out there.  What's so special about this guy?  Not just in terms of his skill sets, but as a person.  It is his humanity that will distinguish him, not his ability to make a bomb out of a toaster oven.  A  key thing for me is how a character talks.   I'm a student of Elmore Leonard.  He can reveal more about a character in a couple of pages of dialogue than most writers can do in a chapter.  And his characters are so specific.  It's not any old redneck, it's a particular redneck who sounds different from every other redneck in the county.  Remove the names and you can still tell who's talking.  The specificity is important because for me, the character is the novel. If he's not compelling,  who cares if he survives the gun fight  or if his car is teetering on the edge of a  cliff?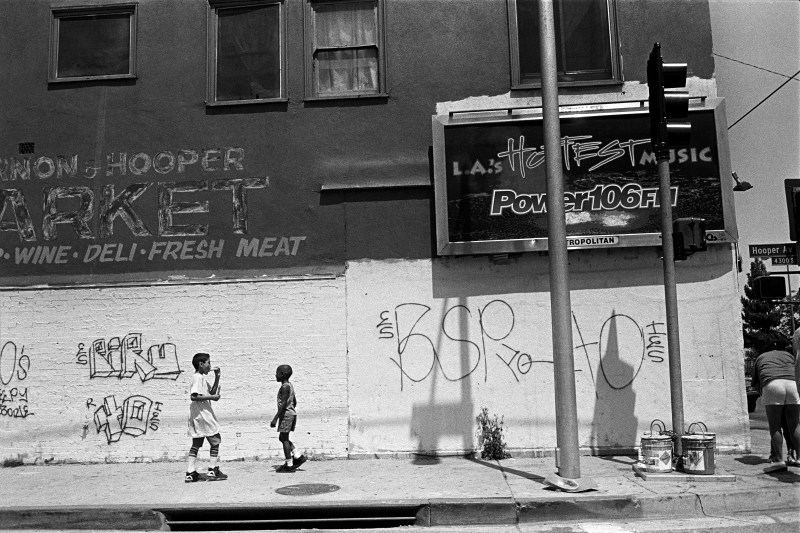 What do you do when you want to relax?
I read, walk my dog, work out, watch TV,  listen to an audio book, nap, eat, lie on the chaise and look up at the maple trees.  Nap.  I love to go fly fishing in Colorado and Montana.  The fish are never in danger but I love being out there.
How has Los Angeles changed, for better or worse, in your lifetime?
Needless to say, urban sprawl and traffic have gotten worse  and I don't detect any decline in racism,  political polarization, gang activity, poverty, hungry children or homelessness.  I do think there's a greater acceptance of diversity and the LGBT community, no thanks to our ridiculous President.
Do you have a lucky number? 
No.  They've all been lucky or unlucky at one time or another.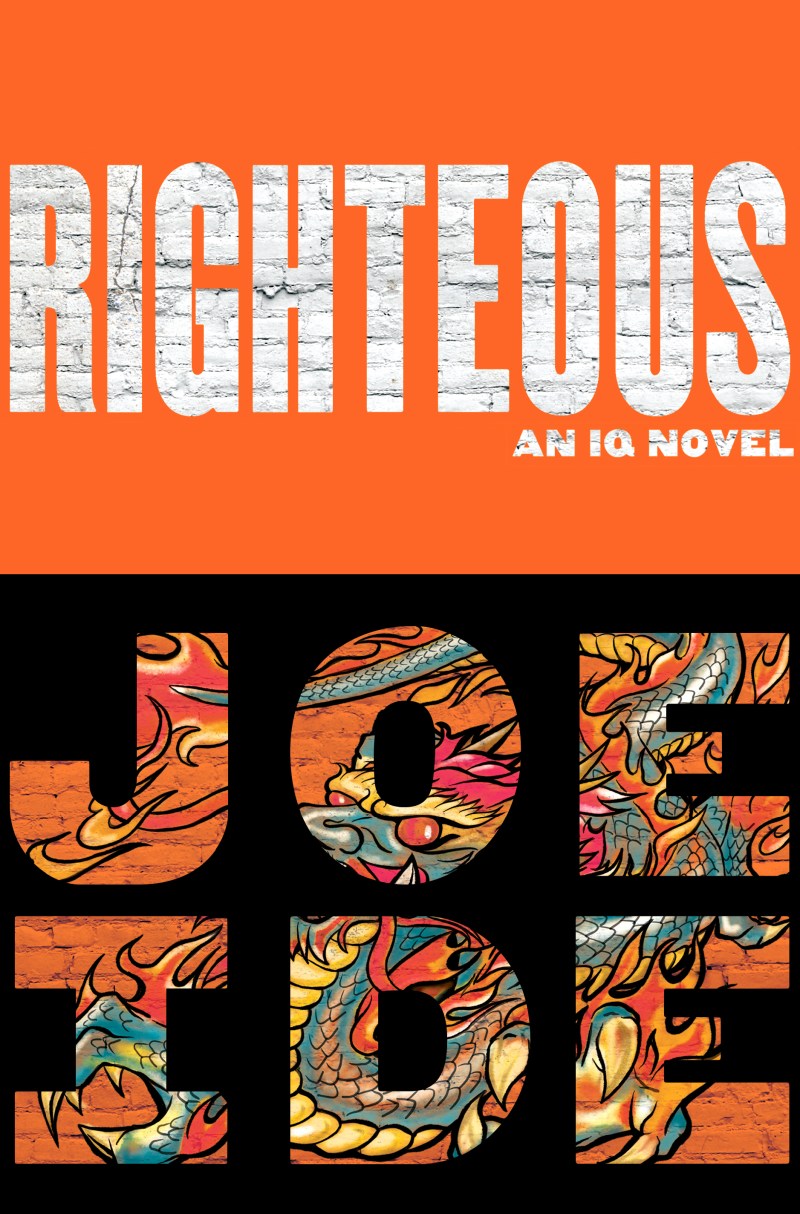 If you couldn't be a writer, what would you be?
A bum, most likely.  I live in my imagination most of the time, and when I step out of it I'm surprised to find myself standing in line at the supermarket or in the middle of a conversation and haven't heard a thing.  I get lost, miss appointments, read half the  email and skip the part about the power getting shut off.
I'm notoriously bad at anything that requires going step by step or following a diagram or figuring out how something works or how the  pieces fit together.   If it requires assembly I call my brother.  There is a saying in my family that goes: "If your plane crashes in the Amazon and you needed to survive?  Joe is the one that you'd kill and eat"
Describe a perfect day in the life of Joe Ide.
Waking up in my room at the Five Rivers Lodge in Dillon, Montana, having a heart stopping country breakfast and then fly fishing all day on the Ruby River during stonefly season.  Later,  a medium rare rib eye and a bottle of Pinot at the local steakhouse, followed by sitting on the porch sipping Glenfiddich and watching the lightning storms flash and crackle  across the foothills.
IQ's primary relationships are with his friend, and his brother. What were your childhood friends and family like?
My childhood friends were like primarily black, and like most kids, my main aspiration was to belong, so I co-opted their speech, style, attitudes and musical tastes.   I was envious of them too.  We all came from struggling families and wore the same sad, hand-me-downs  but somehow they managed to look cool while I looked like I'd jumped off a freighter from North Korea.  I also learned to love the street vernacular which always struck me as a kind of poetry.  The  cadence,  syntax, word choices and inflections.  The endlessly creative slang.  I listened to it like music.   Although I was never quite convincing as a black kid who happened to be Japanese,  I'll  always be grateful for that version of myself.  The façade gave me a way to be in the world and not be afraid.
Did you physically spend time in the places the book goes, such as the High Desert, the intersection where IQ's brother was killed, etc? 
The intersection where IQ's brother was killed was fictional but I did go to the other locations in the book; to hang, see the people, take in the atmosphere, look for details.  But when I'm writing about a location,  I'm going for the feeling of the place,  not an accurate description. I want the reader to have an emotional response, whether its hopelessness, loneliness, fear or whatever.
Are you writing a follow up novel? Any hints as to what's next?
A sequel is on the way.  "Righteous" will be available October of this year.
---
Learn more about Joe Ide at his website. 
Stay in touch
Sign up for our free newsletter