Crime
Are Vigilante Groups on Facebook to Blame for the Spike in Violence Against L.A.'s Homeless?
11:22 AM PST on November 14, 2019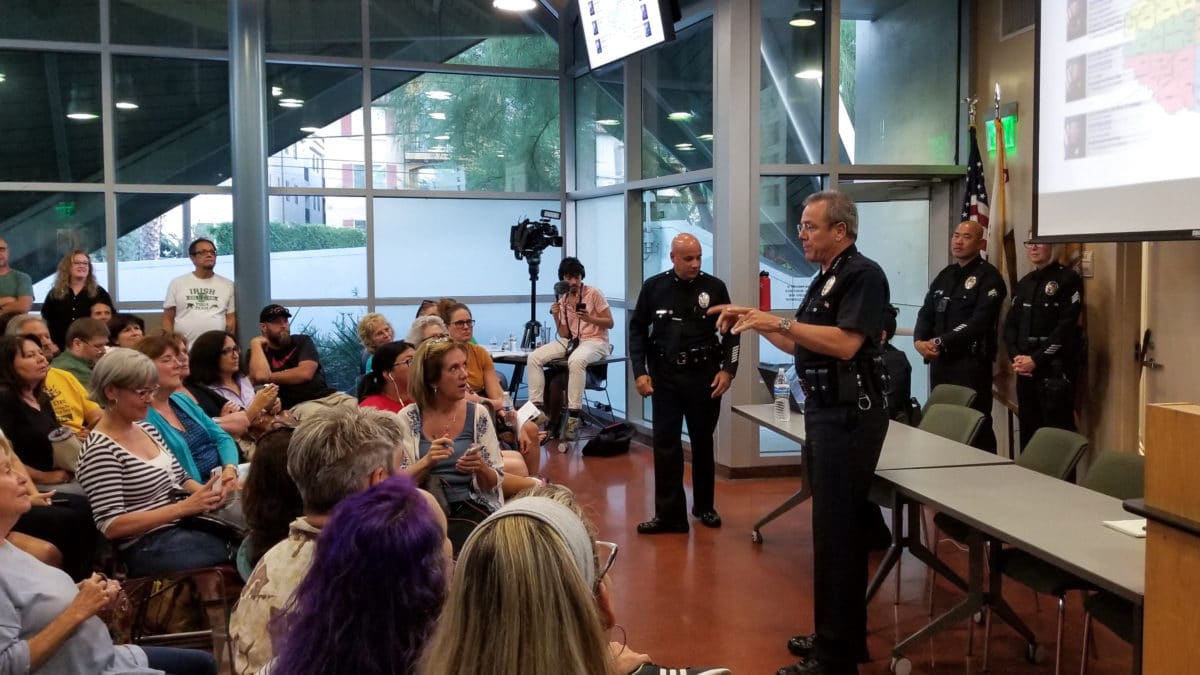 [dropcap size=big]H[/dropcap]omeless advocates and organizers call the Facebook groups, "anti-homeless vigilante groups," but members say that a couple of bad apples don't define the bunch.
On September 9, 2019, over one hundred people packed a medium-sized room at the Topanga Police station in Canoga Park to discuss "communications" and concerns over LAPD officers' participation in the groups.
During the meeting, West Valley Deputy Chief Jorge Rodriguez made it clear that senior lead officers and anybody else affiliated with the LAPD would no longer participate in the groups. "I'm extremely disappointed and saddened," the former marine and veteran police officer with over 30 years of experience said during his opening remarks. "When I see these comments I don't sleep at night," Rodriguez added.
Rodriguez made light of several comments that drew his attention, "Let me put rat poison in a soup," "When do we start shooting?" he continued as he described messages posted on the Crime Busters of West Hills and Woodlands Hills Facebook page.
Later in the meeting, LAPD chief Michael Moore showed up to express his disapproval, "How this has gotten most recently is a very emotional and contentious and at times filled with hate and hurtful and vile remarks. We have to stop this right now until we can get better control of the conduct of this."
"You're punishing all of us for the actions of one or two people," said one member of the group.
Members of the group were disappointed by the chief's decision. For hours they expressed their concerns. According to several members, discussing homelessness is just one aspect of the group but they also use the Facebook group as a way to reach out to their SLO's to report crimes and stay informed about what's going on in their neighborhood. 
One member of the group explained that Facebook was the modern form of communication. "We shouldn't dumb down communication," another attendee added. Susan Collins told the chief that when there was a suspected shooter at the Topanga Mall residents turned to the Facebook page for updates.
Screenshots taken from the Facebook pages reveal that threats and other violent remarks didn't just come from one or two people though.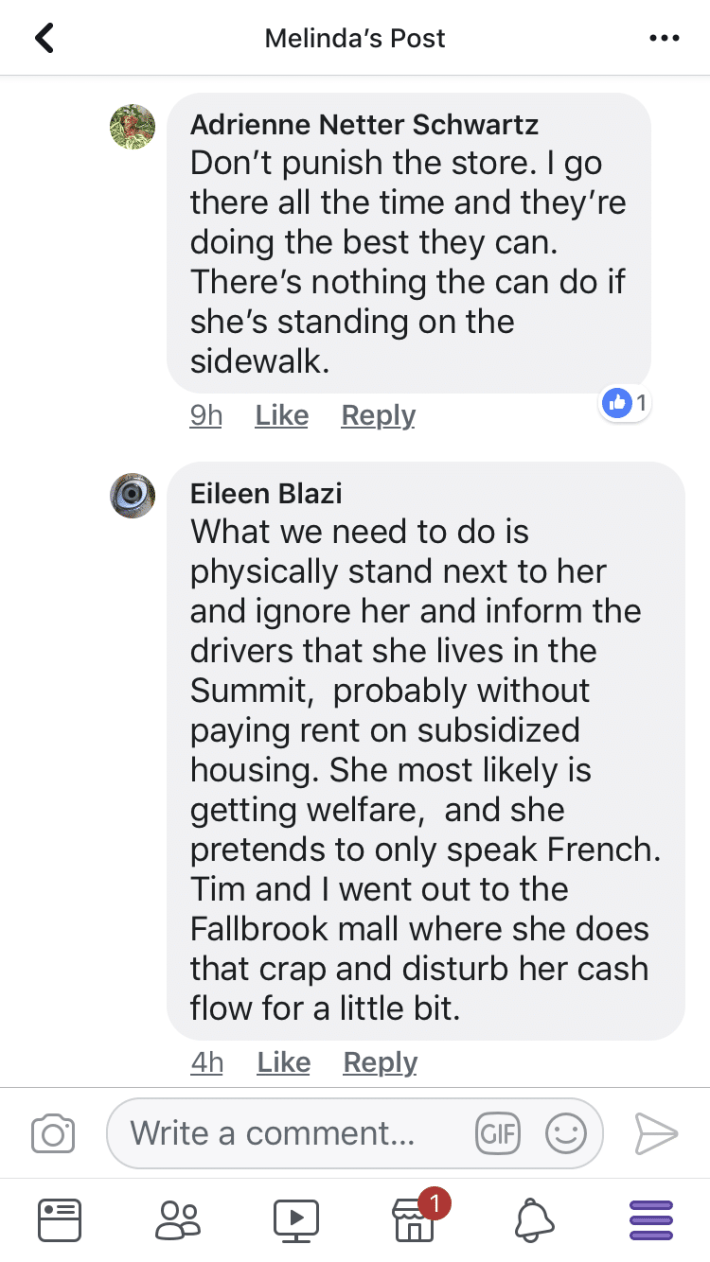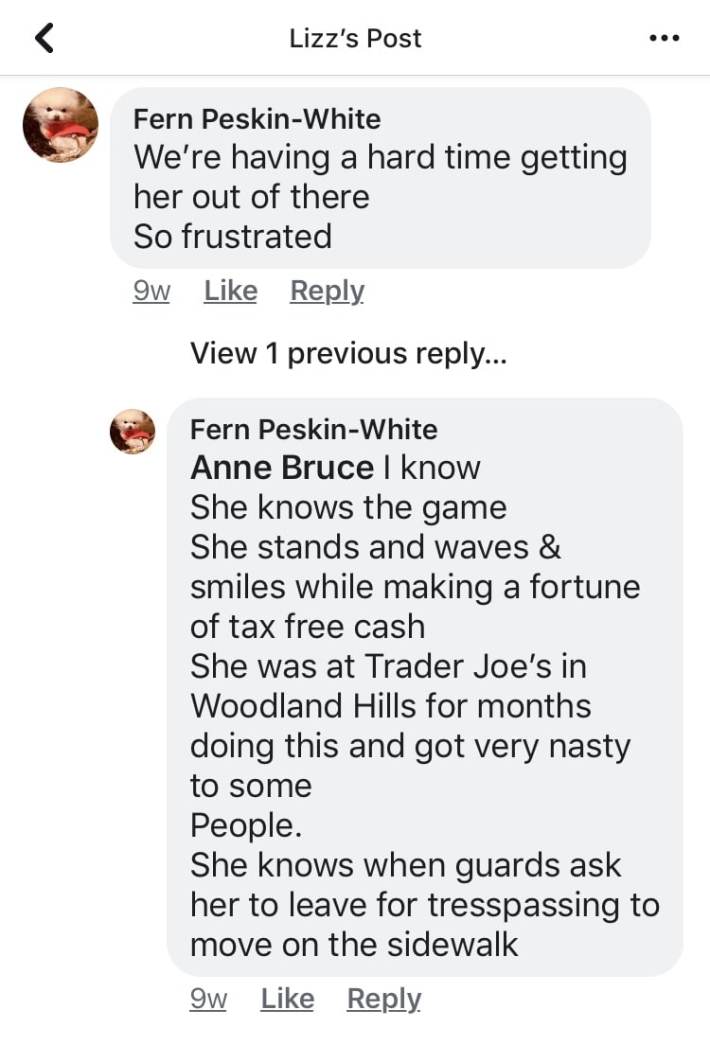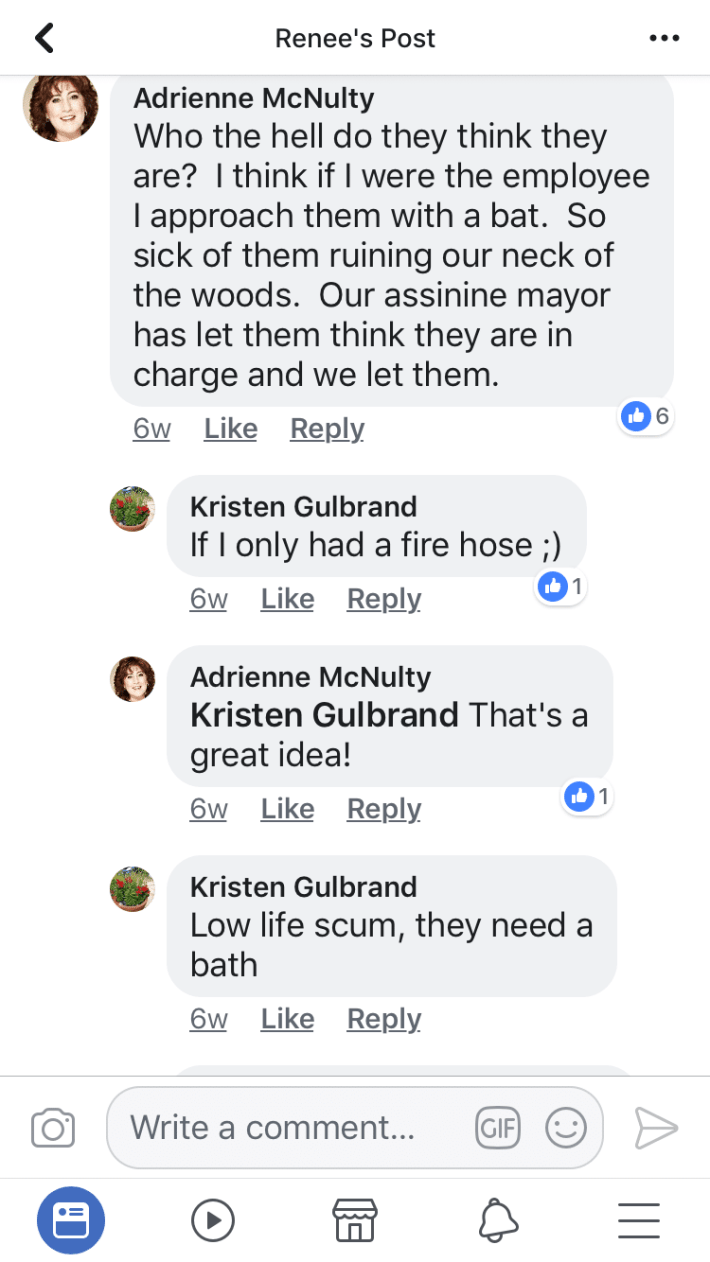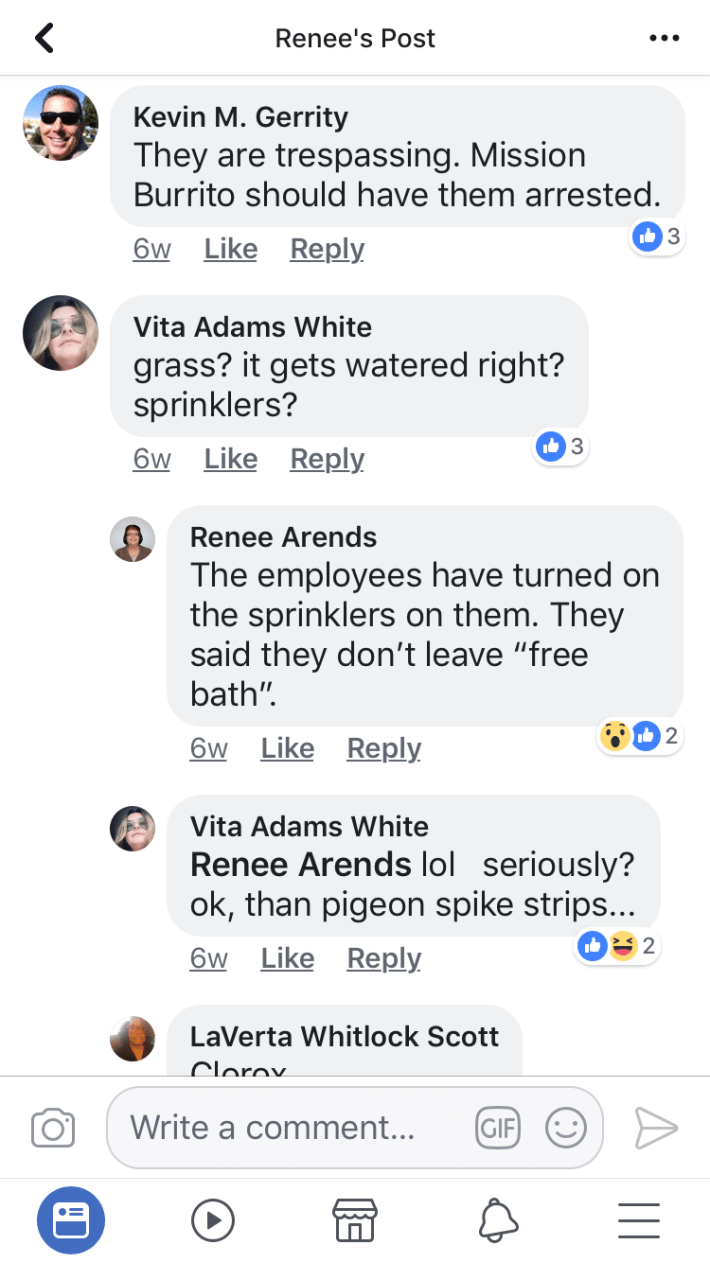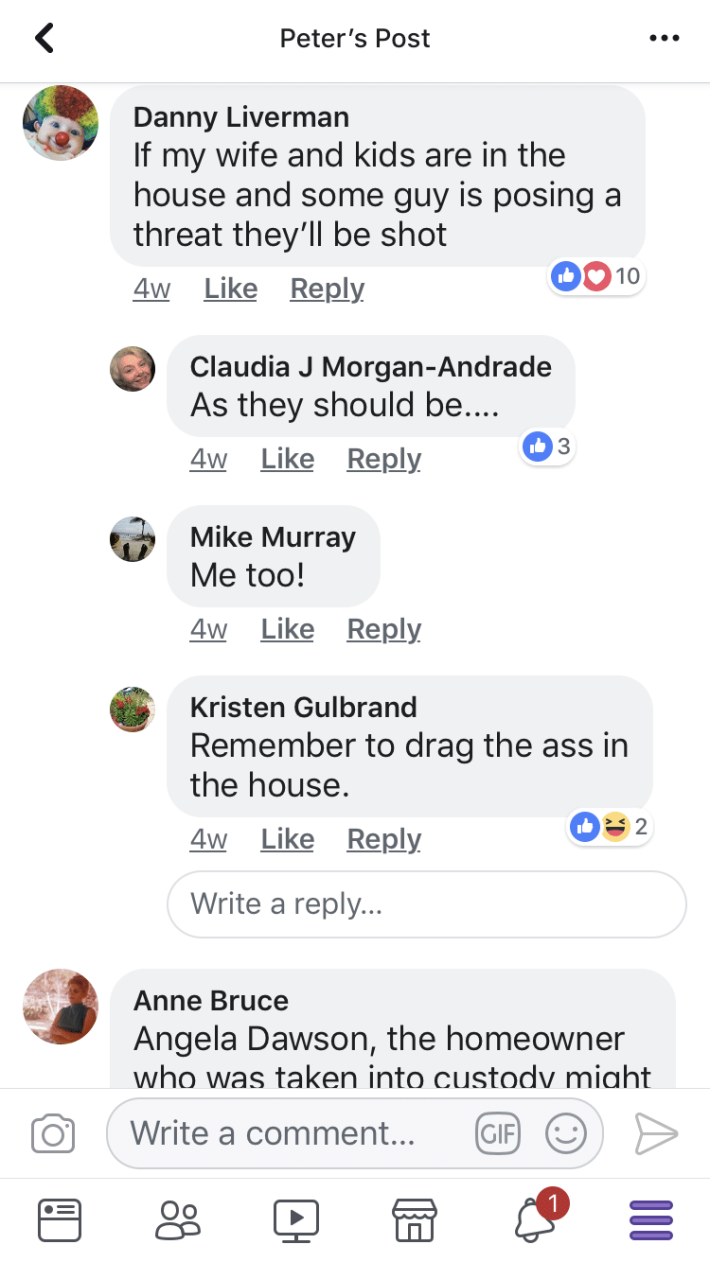 Crime Hits Historic Lows in L.A., Except Against the Homeless
In June, L.A. Taco received a trove of files including screenshots, videos, and other media from a confidential source that would like to remain anonymous for safety reasons, which shows members of the group repeatedly threatening violence against the homeless residents as well as stalking and surveilling them.
Another source with first hand knowledge of the situation alleges that just a day before the forum at Topanga Police Station on September 9, 2019, an assailant allegedly leaped out of an SUV and attacked several women with a can of pepper spray before bludgeoning them with a book, in Chatsworth just 2 miles away from the police station.
"Within the first year I was homeless, I got 18 parking tickets. They just ticket the hell out of you so you can't register [your vehicle] and then they impound it."
These violent threats and attacks come at a time when on average three homeless people die everyday and city officials are further trying to criminalize the homeless for sleeping in cars and on the streets.
In the past three months, there have been several notable cases in which homeless people were the victims of violence.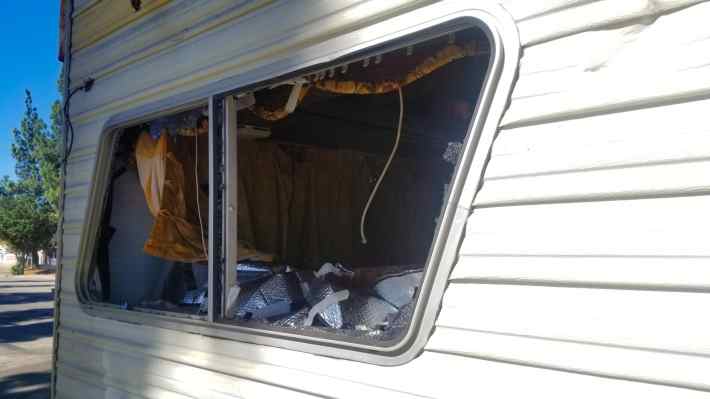 In late August, Daniel Michael Nogueira and Bryan Antonio Araujo-Cabrera, of Los Angeles, allegedly set a homeless encampment in Eagle Rock on fire with an incendiary device, sparking a large brush fire that threatened hundreds of homes and lead to evacuations. Also in August L.A Taco reported on the death of Darrell Fields, a well known Skid Row musician who was burned to death near 6th and San Pedro.
These incidents were followed by several other suspected arson attacks across the county in Glendale, South L.A., and Van Nuys in September. More recently, an explosive device was thrown at a homeless person's tent in Echo Park.
While housed residents are not suspects in all of these incidents, the recent surge in attacks highlights just how vulnerable the unhoused community is to violence and other threats. Residing in the open on the streets or in vehicles leaves unhoused residents more open to attacks than housed residents.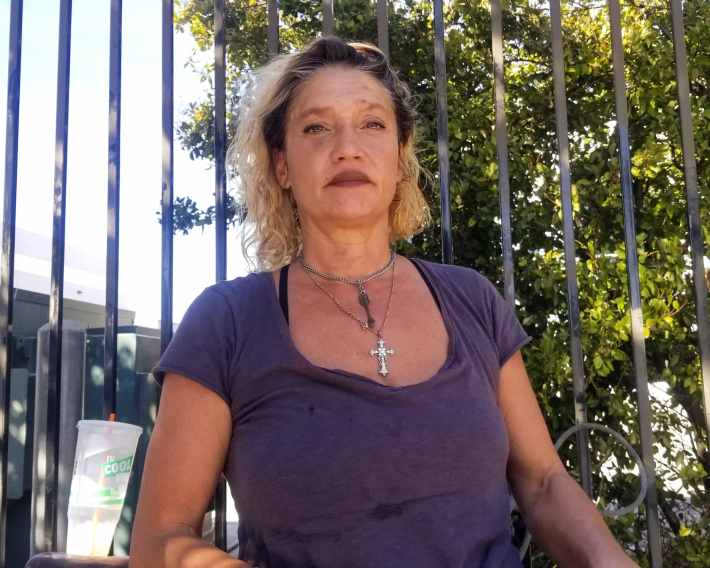 Despite crime hitting historic lows in Los Angeles in 2018, according to LAPD's 2019 second-quarter report on homelessness, crimes against the homeless have increased over 38 percent year-over-year in the second quarter. While homicides year-over-year in the second quarter decreased by 45 percent, aggravated assaults against the homeless increased over 41 percent and burglaries increased 250 percent.
The LAPD attributes this increase to more people experiencing homelessness, but also, "an actual increase in the number of persons experiencing homelessness who are victims of crimes."
Residents of a homeless encampment across the street from the pepper spray incident, less than two miles away from the Topanga Police Station, say that they've encountered housed residents threatening them with knives, shooting paintball guns at them, explosive devices and at times even real guns, on top of being criminalized for sleeping on the streets by the LAPD. 
Life In the West Valley Streets
Paul, 62, of Canoga Park, was pushed onto the streets just over a year ago. He's lived in L.A for over 40 years and became homeless after working as an elderly caregiver, "the temporary homeless become permanent once this happens," Paul fans open a handful of traffic tickets like a deck of playing cards while talking to L.A. Taco. In less than a year, Paul has been hit with over 17 tickets for traffic violations. "Within the first year I was homeless, I got 18 parking tickets. They just ticket the hell out of you so you can't register [your vehicle] and then they impound it."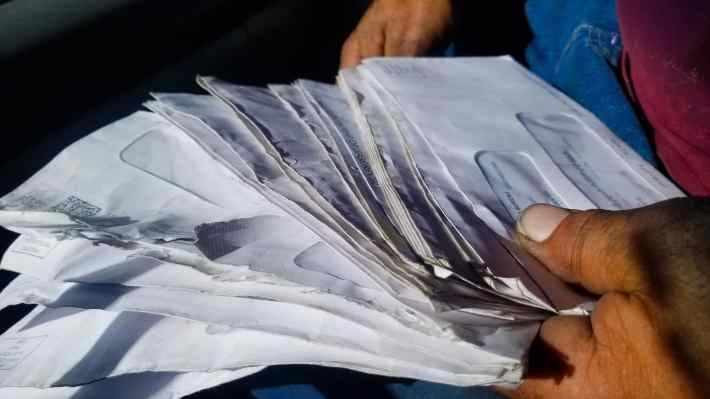 Several other homeless residents echo the sentiments of Paul. Brooke another homeless resident of the West Valley had three vehicles towed including a newly purchased RV, in one night, "We pretty much used the last of both of our savings on that RV and we didn't want to leave it in impound. We don't have that kind of money." Brooke and her husband exhausted their resources and took out a loan to be able to free their vehicles from impound.
Homeless residents say the cycle of being criminalized has kept them homeless even longer.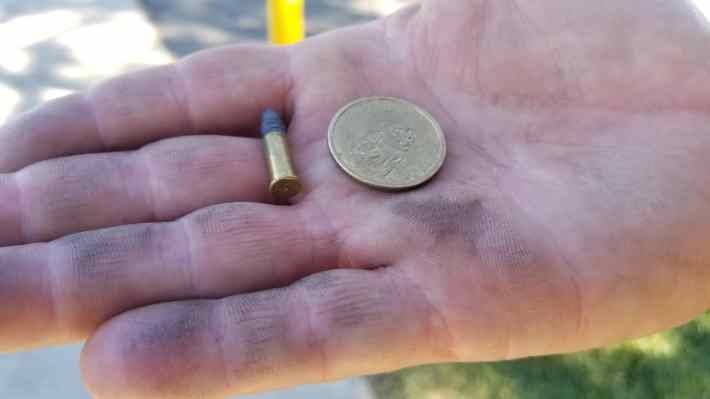 "I have housing for somebody that I've been looking for over three weeks," Paul Read, a homeless advocate that works in the West Valley says that when vital possessions like cell phones, identification, and other belongings, are swept up in sanitation cleans or towed away in vehicles it makes it harder for service providers to get people to help.
"They look at us lower than dogs. Not having a roof over my head does not make me a bad person."
"The thieves took everything else, now you guys are coming to take what's left," Guy, 55, another homeless resident of the West Valley says in reference to having a motorhome that he owned for over 37 years towed by the LAPD after it was pillaged.
Guy fell into homelessness after his Dad died, "My dad was my best friend, my hero, my Superman." Guy's been homeless since 2013. "When he passed my brother got the house and I got the toys." Guy's father owned an auto body shop down the streets for over 20 years. When he died Guy inherited his tools and kept them in a motorhome that he owned for over 37 years until the inside was pillaged and the motorhome was eventually impounded with most of his belongings inside, despite Guy saying that he had insurance and the motorhome registered.
Guy has been the victim of multiple instances of physical violence and threats at the hands of housed residents. He's been threatened with knives, paintball guns and even a handgun recently, "two weeks ago I was walking down Topanga and a guy started shooting at me with a paintball gun. Same night I had a guy shoot at me with a small caliber handgun." Guy says he was hit by the paintball gun but not the handgun.
"There's obviously vigilante groups," Guy tells L.A. Taco.
Three weeks after the Valley Bureau Chief of Police said that no LAPD officers would be involved in the Facebook groups, Senior Lead Officer Sean Dinse, rejoined the Crime Busters of West Hills and Woodland Hills Facebook page, blatantly defying the orders of the upper ranks of the LAPD. The LAPD has not publicly responded to officers rejoining the page.
Residents and advocates of the nearby homeless encampments say that they fear vigilantism has gotten worse since the meeting in September. Seemingly housed people regularly pass by in cars shouting profanities and cursing at the homeless residents near the police station in addition to inciting violence.
"They look at us lower than dogs. Not having a roof over my head does not make me a bad person," says Brooke.
--
It's no secret that homelessness in Los Angeles has soared in the last five years, deeply impacting our city and daily lives. While solutions for the homeless epidemic are still up in the air, one thing is certain: we won't solve the problem without working together. This is why L.A. Taco and Los Angeleno have partnered to share untold stories behind these issues in a month-long series that both shines a light on covert ugly actions from our fellow Angelenos and gives a voice to the voiceless. 
Los Angeleno - Surviving for Two: Pregnant and Homeless in L.A.
L.A. Taco -Hundreds of Illegal Sidewalk Planters Are Still Displacing the Homeless in L.A., Six Months After the City Council Said They Would Investigate

Lexis-Olivier Ray is a housing, justice and culture reporter for L.A. TACO.
Stay in touch
Sign up for our free newsletter