People
A Ride Along With a Delivery Driver Who Delivers Essential Items To South Central's Most Marginalized Communities
12:30 PM PST on December 14, 2020
[dropcap size=big]W[/dropcap]hile South Los Angeles was dealing with the crack-cocaine epidemic in the 90s, there is one positive thing that came out of it: CoCo (Community Coalition for Substance Abuse Prevention and Treatment South Los Angeles). And just how they helped L.A.'s neighborhoods survive through that tough time, they are now doing the same during COVID-19. 
It all starts with their delivery drivers who supply essential items. Meet Guadalupe Romero. He is not a famous actor, nor is he a social media influencer with notability equivalent to remembering what you had for dinner last Wednesday. No. Lupe Romero is a man of substance, humility, grit, and kindness. And he best puts this forward through his work as Lead Driver for CoCo. 
CoCo was created for the explicit purpose of investing life back into its community. Founded in 1990 as a response to the crack-cocaine epidemic plaguing residents, the organization is one ongoing social justice and community empowerment mission. Perhaps most appropriately to the humanness of its work, CoCo was founded in a living room. Congresswoman Karen Bass led the charge. At the time, she was an emergency room physician's assistant and very well-versed in the lack of access to necessary healthcare tools needed to help citizens with addictions—basic tools that federal and local governments failed to provide.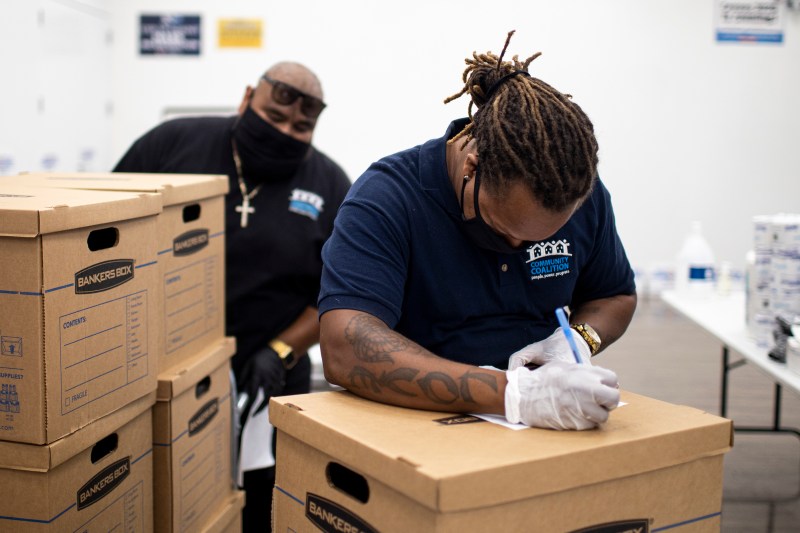 In case you were wondering, the official response to the crack-cocaine era of South L.A. was to create more punitive laws against drug use and grant law enforcement the authority to employ increasingly violent tactics against citizens. 
Since then, CoCo has grown to become the heart of South L.A. as a "People First Platform," the name for their policy work. It is a name inspired by and intended to emphasize their "people first" approach to policy and initiative as the organization works to fill in racial and economic justice gaps. Anything and everything, from fighting off gentrification and securing green spaces for neighborhoods to providing a peaceful haven for community members who need a place to hang out or who simply need a space to hold a celebration, CoCo is there.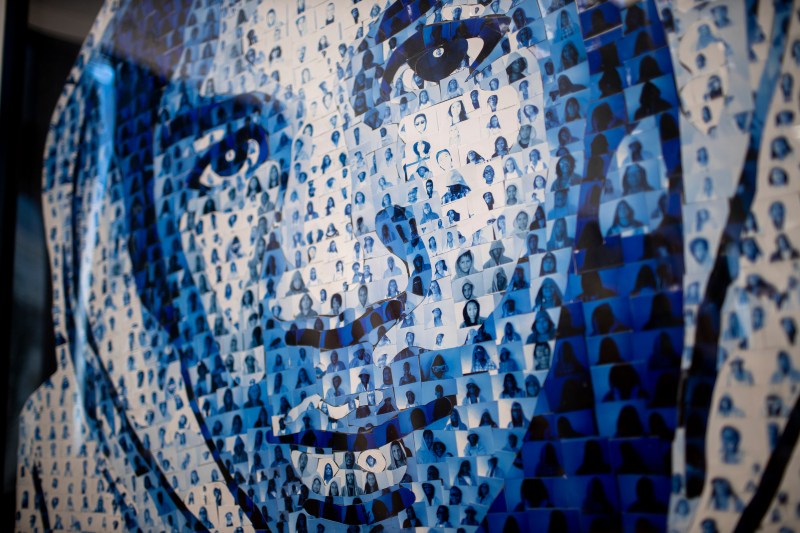 To understand the importance of the work being done by Lupe and his team, you have first to understand the facts. A historically marginalized community, today South L.A. is comprised of approximately 66 percent Hispanic residents and 30 percent Black residents. Once COVID-19 arrived, South L.A. became one of the hardest-hit areas in terms of case numbers and economic impact. 
A report published in May by the UCLA Latino Policy and Politics Initiative found that L.A. County neighborhoods facing the highest burdens of sheltering in place were concentrated to South L.A. "On average, neighborhoods most burdened by the mandated shelter-in-place policies have more Black and Latino residents," stated the report. It further noted, "the most burdened neighborhoods also have high concentrations of households without cars, creating further stress to access basic needs and increases the risk of infection through the reliance on public transportation."
Lupe begins his shift in the parking lot of Crenshaw Christian Center, located just off Vermont Avenue and 79th Street. It's a beautiful property with white art deco buildings and lush greenery all over.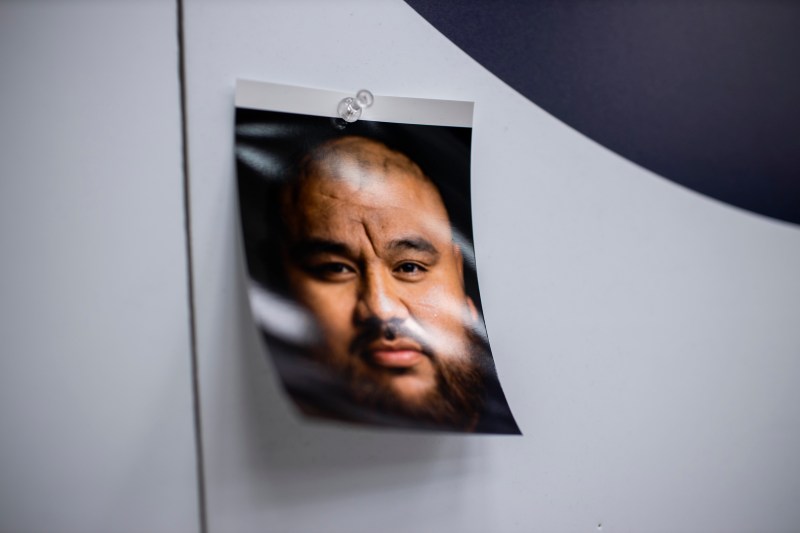 No matter what is happening on any given day, Lupe's shifts always begin the same way: A safety inspection of the vehicle. Today Lupe is driving a four-row, 15-seat cargo van. He wastes no time diving in and checking off all items on the safety list. Van number? Odometer? Body damage? Condition of tires? Oil and coolant levels? Fire extinguisher? Seat belts? Interior cleanliness? The list is a long one, and only a handful of the items are mentioned here, but for a pro like Lupe, who earned his commercial license driving buses for a private transit company, it takes no more than 10 minutes to complete. 
Safety check finished, Lupe hops in the van and drives down the block to CoCo's headquarters, a beautiful art deco building on the southwest corner of Vermont Avenue and 81st Street. The building was remodeled a few years ago by an architecture team that included Catherine Hernandez, an alum of CoCo's SCEYA program (South Central Youth Empowered thru Action). Outside the building are banners with individual messages reading, "People," "Power," "Progress," reminders to all passersby of CoCo's enduring presence and perseverance, much like the community it serves.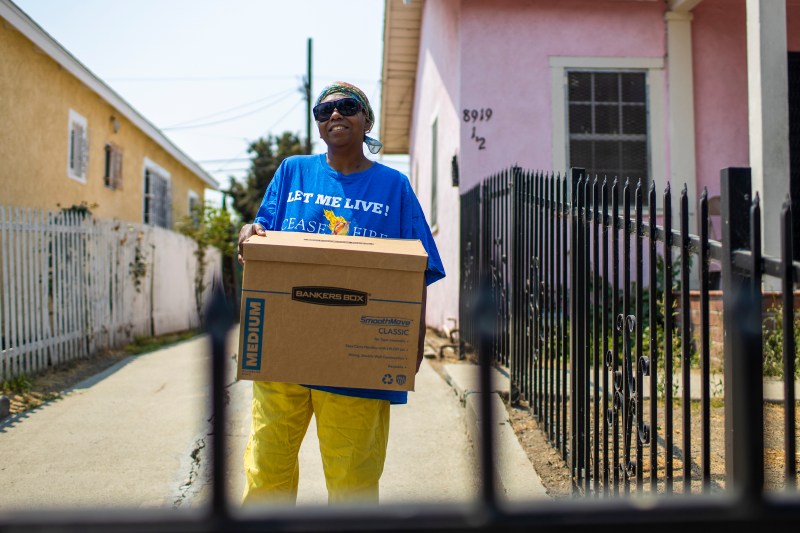 Before the pandemic, CoCo's facilities were open to the community seven days per week, and every day the space would be bustling with activity and people. As of November 30th, CoCo is operating under the new stay-at-home order, with a modified Tuesday/Thursday schedule in place.
Safety report filed, and temperature check passed, Lupe heads to a computer and prints out the list of deliveries to be made for the day. Water bottles, single rolls of paper towels, single rolls of toilet paper, packages of diapers, bowls of freeze-dried noodles, face masks, disposable gloves, hand sanitizers. It's all there on the tables, ready to be packed into boxes.
On average, Lupe and his team at CoCo deliver basic goods to up to 20 families per week. In the latest surge of cases, the delivery requests have increased by over 50 percent.
In addition to "mutual aid" deliveries of essential items such as water and toilet paper, Lupe and his team also deliver other items to families within the community, such as Chromebooks and Wi-Fi hot spots. These technological tools are an unexpected new daily essential for students in the area—many of them lack critical resources at home for distance learning such as computer or internet access. Since March, CoCo has distributed over 200 Chromebooks and additional equipment such as Wi-Fi hot spots, and they even provided tech tutorials to parents. Local businesses donate some essential items; others are secured through funding from grants. All of it goes towards keeping the community alive.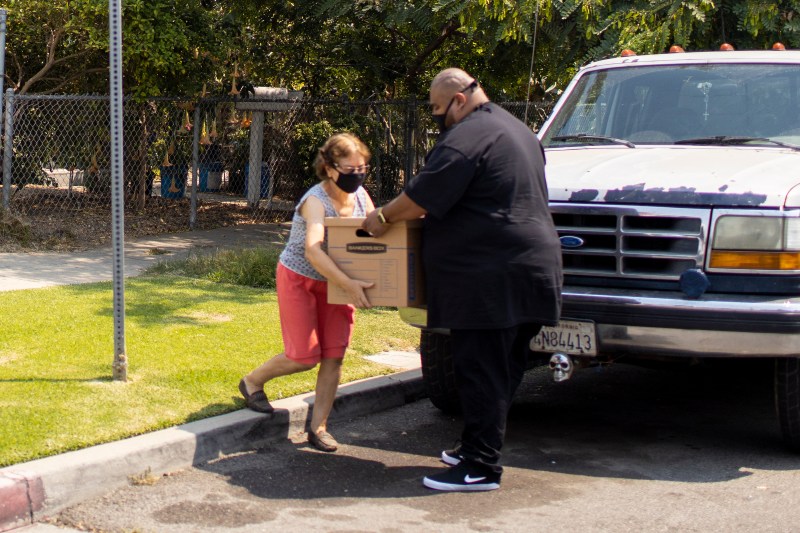 On average, Lupe and his team at CoCo deliver basic goods to up to 20 families per week. In the latest surge of cases, the delivery requests have increased by over 50 percent.
Sometimes special requests are submitted for specific items, such as peanut butter and jelly. If an item isn't immediately accessible, it is not uncommon for CoCo staff to go out and purchase the article to help meet the need. And as Lupe stresses, "The main thing is having a list." 
At 34 years old, Lupe is proud to have spent most of his life as a resident of South Central after immigrating from Guadalajara with his parents when he was just over one year old.
From the list comes the mapping. The routes are split into three sections: Westside, Eastside, and elsewhere. "Imagine when we have 40, 50 deliveries. Or 30 deliveries. I break it down into a quadrant." Mapping is mostly derived from Lupe's memory, thanks to his excellent geographic knowledge of the area. At 34 years old, Lupe is proud to have spent most of his life as a resident of South Central after immigrating from Guadalajara with his parents when he was just over one year old. Google Maps does provide an assist on occasion to help verify that the routes he has drawn out are the most efficient. 
It takes Lupe 10 to 15 minutes total to map out the quadrants and divide up the deliveries. From there, drivers are responsible for mapping out their routes. Once routes are confirmed, the fulfillment process begins. Today, Antwon Mitchell, a driver on Lupe's team, helps prepare the packages. One by one, recipient by recipient, a banker's box is assembled, and the requested items go into each box. Each box is created for a specific individual or family, and in each box, something different is needed.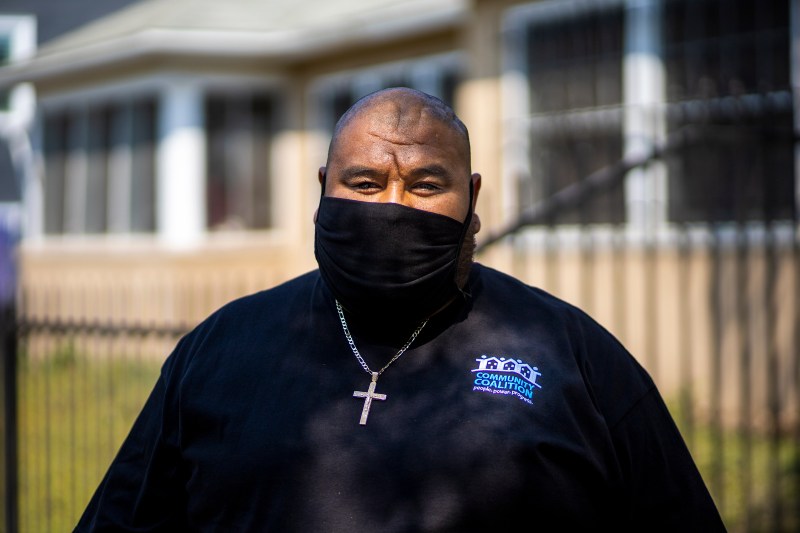 All boxes ready for delivery, Lupe and Antwon haul them onto a dolly, through the building, and out to the sidewalk. They quickly load the van, and within minutes Lupe is on the road. He has seven total stops to make today. The ambiance in the van is a quiet one. Sometimes he listens to music if the route is long or there's traffic, but mostly it is silent, and his focus is on each delivery and ensuring it goes smoothly. 
Stop #1 is an elderly Latino couple. Lupe calls a few minutes in advance to let them know that he's en route. The husband greets Lupe at the front gate of the house, and the handoff is made. As Lupe walks back to the van, an older gentleman approaches him. Lupe would later reveal that the gentleman had recognized CoCo's van and wanted to know what Lupe was delivering. Lupe explained to the gentleman how he could contact CoCo staff to submit a request for items. Being approached by community members while making deliveries is not uncommon.
Each delivery itself a simple act of empowerment and defiance against a system that has worked hard to devalue the community's very existence.
Asked what inspires him to get up and do this work every day, especially in the middle of a pandemic, Lupe's response is immediate. "Just knowing that what I'm doing puts a smile on somebody's face...that just motivates me to come to work and know that somebody's waiting for me, somebody's actually waiting for the stuff …especially when it's materials that they actually need."
Midway through, we deliver to a younger Latino household. Today's deliveries are mostly located within the immediate neighborhood of CoCo, so it takes no more than ten minutes or so to go from person to person.
Sports have played a big part in Lupe's life. He credits his involvement with sports as the reason he could stay out of trouble as a youth—that, and the fact that he grew up in a two-parent household. The middle child of five brothers, Lupe graduated from Locke High School and went on to earn his bachelor's degree in Kinesiology from Cal State Dominguez Hills. "My main thing was to coach. I wanted to coach. Things went differently. I'm doing this type of work, which I'm still helping out the community. In a different way, but I'm still helping out." He graduated from Cal State Dominguez Hills in 2010.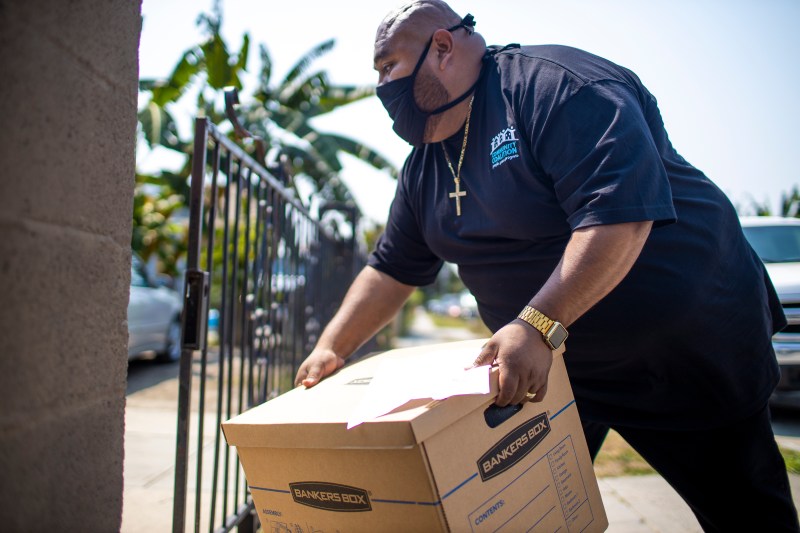 Married just last year, he and his wife met through family members. When asked how he likes married life, a big smile brightens his face, and he says, "It's been wonderful. It made me a better person… It's been great. I have no complaints." With marriage came fatherhood to two stepchildren, an 11-year-old son, and a 13-year-old daughter. While they are not biologically his children, Lupe still very much considers them his own.
We arrive at stop #7, the furthest one, and last for the day. The previous hour or so, a whirlwind of deliveries completed swiftly and efficiently and with a smile on his face. We're no longer within the vicinity of CoCo but northward in the West Adams neighborhood. Lupe parks the van under some trees' shade, then unloads the last box and carries it up the block to its destination. A woman holding a baby answers the door. Lupe sets the box just inside the apartment, waves goodbye, and heads back to the van. He hits upon some traffic on the way back to CoCo and manages it without worry and with a smile still on his face.
Seven deliveries, a lot of social distancing, and four hours later, we are back where his shift began at the parking lot of Crenshaw Christian Center. Lupe parks the van, logs the mileage, secures the vehicle, and says, "That was part of the day… part of the work we do here." He then reveals his after-work plans: Going home for a family dinner and maybe some Netflix.
Lupe is CoCo's mission brought to life. Every day he keeps the hope and sustainability of the community alive, one delivery at a time. Each delivery itself a simple act of empowerment and defiance against a system that has worked hard to devalue the community's very existence. For the people of South Central, it's an enduring fight of empowerment, one long act of resistance. For Lupe, it's all that plus the opportunity to remind people that they are not forgotten.
Tiffany Lauren is a Los Angeles native, NYU alum, and lover of tacos and mezcal. Her work has also been featured in Latina Magazine.
Stay in touch
Sign up for our free newsletter