Tacos
In Defense of the $5 Taco: It's Time to Embrace Our New Reality
2:00 PM PST on January 25, 2018
[dropcap size=big]T[/dropcap]he slivers of uni that are slicked back on Cacao Mexicatessen's "Sea Urchin Chile Guero" taco are as stunning as the orange tongues on sushi rice at some of L.A.'s most baller sushi restaurants.
"This came from Santa Barbara," asserts Andrew Lujan, Cacao's owner.
Underneath the uni lies a battered chile güero that is filled with shrimp and garnished with micro cilantro, on a handmade tortilla made from locally ground, American-grown organic corn. The uni dissolves into umami seafood butter and the heat from the tender chile brings a rush of instant joy. It is a perfect bite by any measure. However, in the back of your mind, even the most appreciative and educated of diners are thinking it.
This taco is $8.  
The concept of the restaurant taco, a.k.a., the $5 taco or the fancy taco, has always lived side-by-side with L.A.'s $1 taco. Together, all of the delicious variations within these two styles of tacos have formed the basis for the best taco city in America. However, as we enter 2018 and ambitious young chefs treat tortillas as a canvas instead of a staple ingredient — with rising food costs and the minimum wage creeping closer to $15 — it's time to start embracing the $5 taco as the new dollar taco.
This is a good thing.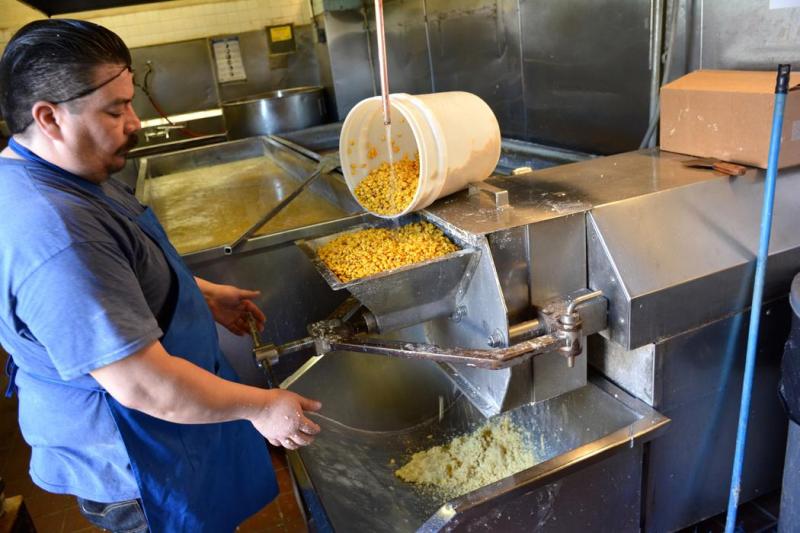 It All Starts With the Masa
What was once considered a cheap commodity by taqueros in the U.S. is now being treated with the same sincerity as the rest of the taco's components. This dedication to masa has existed in Mexico for generations and it is finally making the crossover stateside. Thanks to local brands like Kernel of Truth Organics offering high-quality masa made with American-grown organic corn and international ones using heirloom Mexican corn like Masienda that recently relocated to an office on Pico Blvd. from New York, taqueros have more flavors and textures to experiment with than ever. This access all comes with a higher price tag though, since these higher quality masas can cost up to four times as much as your standard tortilleria using bulk, conventional American corn.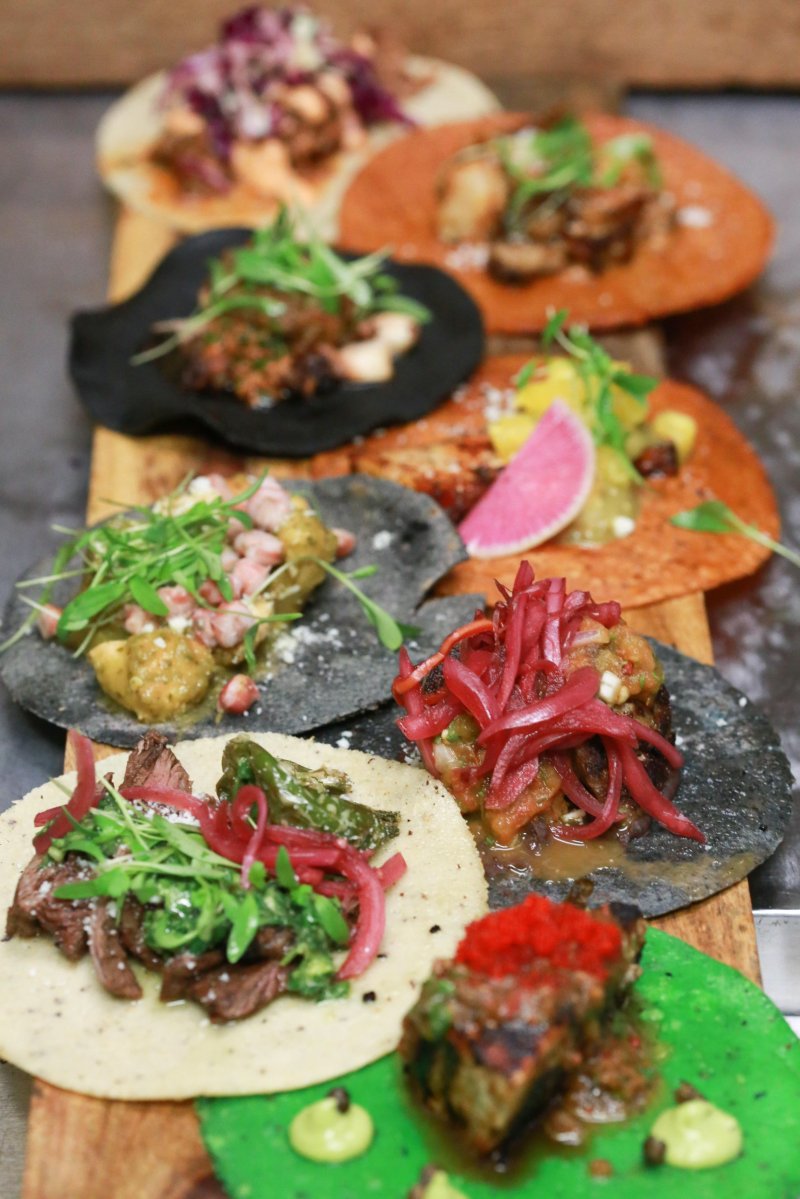 "You don't want to sell people garbage," says Danny Hernandez. He is the 30-year-old co-owner of Macheen, a two-year-old taqueria pop-up concept that regularly sets up at Smorgasburg L.A. He is going above and beyond to stand out in today's crowded tacoscape. Along with his partners Jonathan Perez and Emanuel Nuñez,  they drive down to San Diego twice a week just to pick up infused, organic, flavored corn masas from Galaxy Taco. That's over 400 miles of wear and tear on someone's vehicle a week and a whole lot of time on the 5 freeway, yet Hernandez and his partners are unfazed.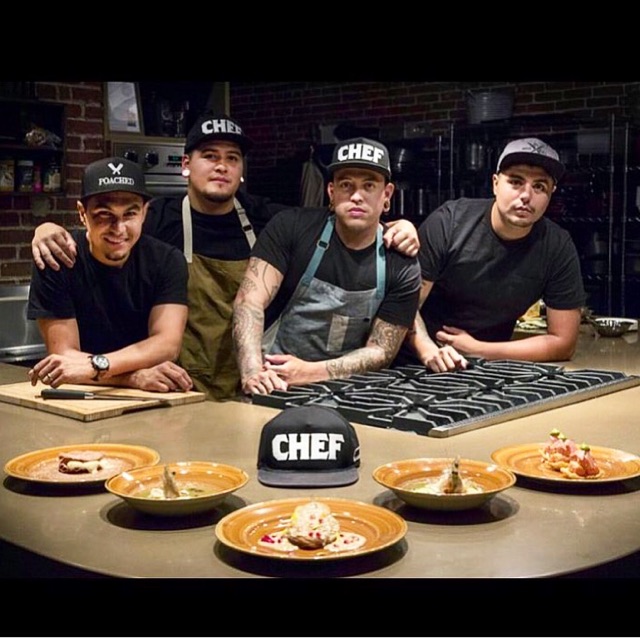 "A taco starts with the masa and this is what it takes," Hernandez says. Their best selling taco is their pork belly al pastor, which involves an eight-hour cooking process and goes for $4 each. "It may just be a couple of bites but there is always more to a taco that a lot of people don't see."
The Pioneers
In 2004, an aspiring chef from Mexico City by the name of Jimmy Shaw realized that there simply wasn't a good taco date spot in L.A. that guaranteed a second date. He opened Loteria Grill to remedy that. "In Mexico, going for tacos and a movie is a great date no matter how much money you have," Shaw tells me over the phone. "It doesn't matter if you are rich or you are poor, you're likely to get a second date when you do tacos and a movie." Shaw immigrated to the US in the late 70s from Mexico and experienced the "dumbing down" of tacos, as he calls it, firsthand.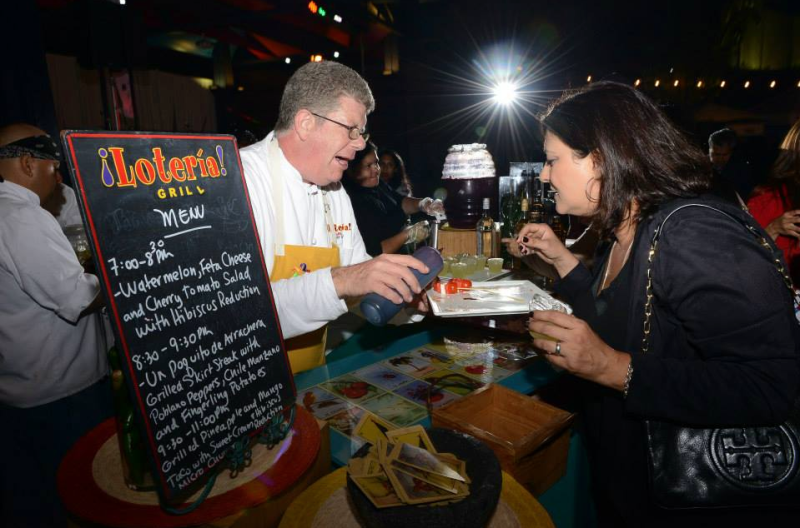 In addition to wanting to offer a cool date night taco spot, creating high-quality tacos was also a matter of respect. "It's hard to do a taco for a buck yet still be respectful of the amazing cuisine of Mexico," he says. The first taco Shaw sold at Loteria Grill 16 years ago was just under $4. This was the peak of the $1 taco era in Los Angeles, so he knows the $5 taco dance well. Not to mention, how to convince the people of L.A. to give themselves permission to go out and splurge on a nice Mexican meal.
"It was a matter of Mexicans who grew up eating our complex cuisine in Mexico finding it and the Americans who also loved eating it when they visited the country discovering it." Shaw is alluding to the evolution of Mexican food in the US and how that may have tarnished the reputation of straight-up Mexican food cooked in the style of Mexico. Sub-genres within Mexican cuisine like Cal-Mex, Tex-Mex, and New Mexican-Mex hit the spot for a lot of first-, second- and third-generation Mexican-Americans in the country, but not so much for Mexican natives who actually grew up in Mexico.
"I had to replicate the beautiful food experiences of my childhood in Mexico and put it on the radar for everyone," Shaw says. One of his favorite memories at Loteria is one from many decades ago where a distressed customer went up to him and told him in Spanish: "Thank you. Your nixtamal tortillas just saved my marriage. I just moved to Los Angeles from Puerto Vallarta because my husband is from here and your tacos are the first ones that remind me of my country." Shaw shares that he still has a handful of loyal customers who have been with him since day one.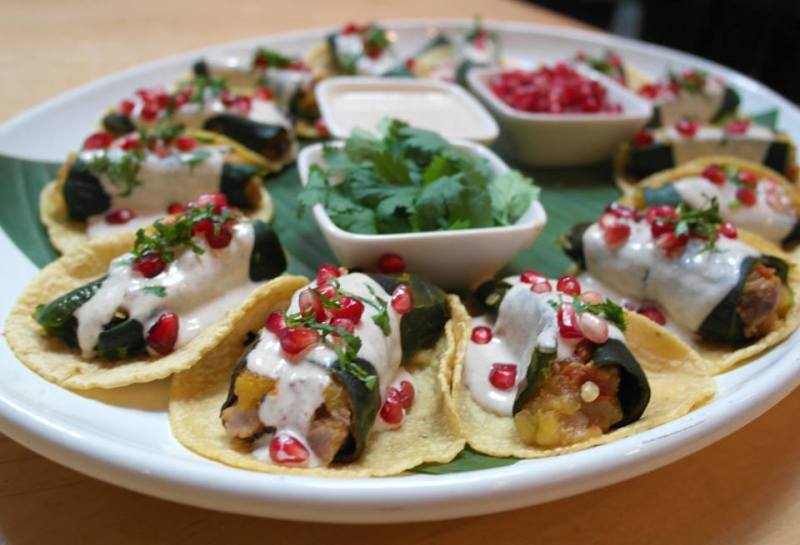 Before Loteria's tacos, full-service Mexican restaurants like La Serenata de Garibaldi (opened in 1985) and Border Grill (opened in 1990) paved the way for Angelenos to go out and be OK spending $100 or more on a Mexican meal. These places were also essential in the life and times of the $5 taco because they provided a space to celebrate milestones with tacos.
Fast forward to our current decade with food and overhead costs puffing up faster than a handmade tortilla and the $5 is almost a bargain when dealt with the wealth of amazing taco options that this city has to offer. Restaurants like Petty Cash, B.S. Taqueria, Pez Cantina, Tintorera, Salazar, Taco Maria, Verlaine and countless other Mexican eateries have specialized in selling tacos filled with everything from tender octopus to clams and charcuterie.
Wesley Avila of Guerrilla Tacos is the original unabashed champion of the $5 taco. For him and his classically trained kitchen experience, there was no other way to do tacos. As a Mexican-American taquero who grew up in the streets of Pico Rivera during the 80s, Avila finds humor in the fact that some people label his tacos as being "fancy" or being "hipster" versions of tacos.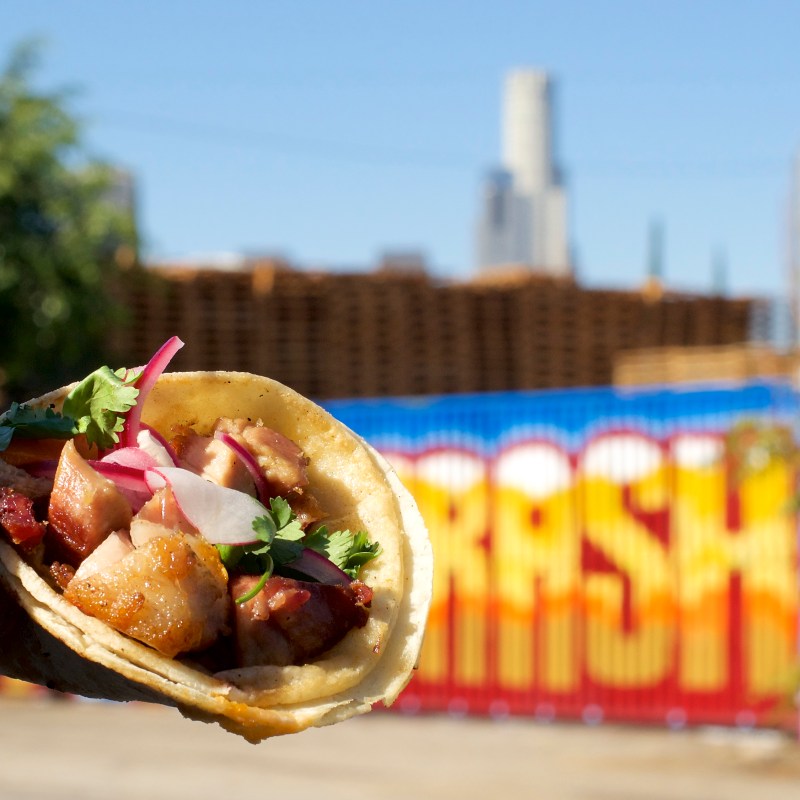 "Is it just because I use better ingredients or because I cook things differently?" He asks himself during our interview. In the first couple of days of running his taco stand, Avila quickly realized how limiting it was to be bound by that $1 taco stereotype in L.A. "I just didn't want to use chancla meat," he says jokingly. He is talking about the lower quality generic beef that a lot of taqueros often go with when you order gristly asada just to meet the demand of the modern L.A. taco consumer who has eaten $1 tacos their entire lives. "Even the cool offcuts like tongue and beef cheek aren't that cheap anymore," Avila says.
Like Lujan from Cacao, Avila shares that he sources the same quality seafood and produce as fine dining restaurants. Sometimes, from even the same purveyor, farmer, and fishermen. "People can get bent out of shape complaining about the price of something that had to be farm-raised, grown, slaughtered, braised, cooked, seared, then put on a tortilla with a complex salsa and then served to you but also don't complain about spending the same amount on a cup of coffee made with just beans, water, and milk."
There was one instance where Avila was pushed into a confrontation with a customer who called him out for serving $4 pork belly tacos. "It was this dude. He came up to order and told me to my face, '$4 a fucking taco?!'"
Avila nodded, "Yup." The guy then responded, "I can get these in Highland Park for $1." Avila then answered, "Yeah, you can probably get it somewhere else for fifty cents, too." That guy, still keeping it up, shouted back: "Do you know where you're at?" To which, Avila, standing his ground, responded: "Yeah, motherfucker. I'm from L.A. Cut me and I bleed Dodger blue, do you know where you're at?"
According to Avila, the guy then stepped down and came back to order another taco. The pride for tacos and this city runs deep.
Not Pricing Out Anyone
[dropcap size=big]W[/dropcap]hen analyzing the $5 taco, it is important to also address the exclusive nature that such taco can impose on the working-class community in L.A. After all, tacos will always be a food of the people and by the people, no matter how complex it may get.
Some restaurateurs, like Lujan, have addressed this critical issue head-on. He'll never forget a customer who walked in during his first 30 minutes open as a business and told Lujan, "Where do you think are opening? Beverly Hills?" The customer walked away but that sentiment stayed with Lujan to this day as he prepares to celebrate the tenth anniversary of being in business in Eagle Rock.
"People have told me your food is great and the cost is justified but I just don't personally make that kind of coin," Lujan says. He identifies this conundrum as the only dark side in this new glorious age of tacos, where taqueros are starting to have no fear and act on their imaginations.
Every Tuesday, he embraces the "Taco Tuesday" tradition and offers his tacos — all made with only organic masa from Kernel of Truth and olive oil sourced from Baja California — at a discounted rate. His lunch specials with those same tacos hover around the $11 and include a beverage. This is as low as these kinds of tacos can cost in today's restaurant climate.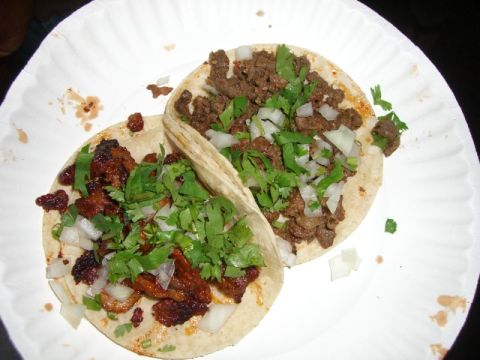 It's a fine line that modern taqueros balance as they commandeer this new generation of tacos. But as long as they are aware of those customers who have taken the taco this far, solutions are possible — be it a happy hour or Taco Tuesday — to make high-quality tacos available to anyone.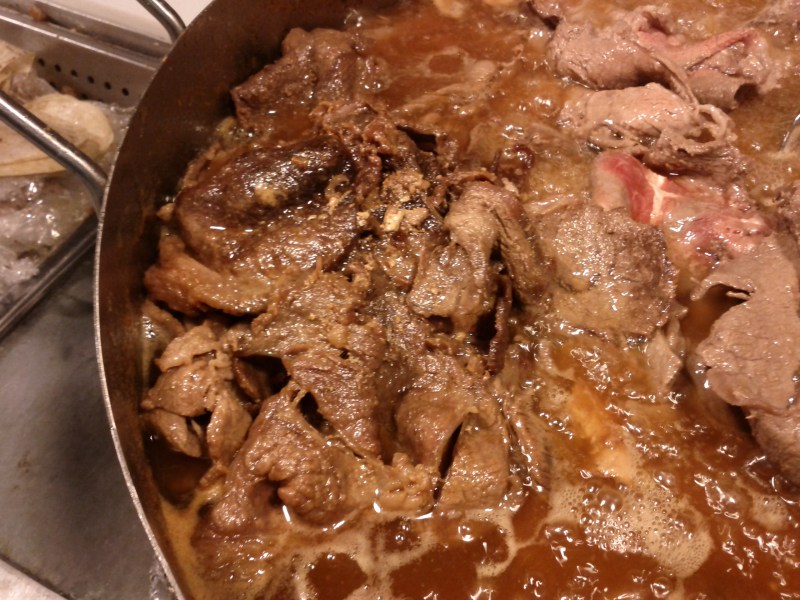 This is not a black-and-white argument. Those corner tacos will always be there after a night of drinking, and there will always be that one customer who compares restaurant tacos to low-cost street tacos.
All these taqueros want is to remind you of one thing: Just come with an open mind.
Editor for James Beard Award-winning L.A. TACO. Associate Producer for JBA-winning Las Crónicas Del Taco. Former restaurant scout for Jonathan Gold. Co-Author of "Oaxaca: Home Cooking From the Heart of Mexico (2019, Abrams) and "Asada: The Art of Mexican-Style Grilling" (2023, Abrams).
Stay in touch
Sign up for our free newsletter