Horoscopes
The L.A. Taco Horoscope for July, 2018
1:50 PM PDT on July 2, 2018
[dropcap size=big]C[/dropcap]hoose heart over head this July, Angels. Five planetary aspects support social justice and standing up for love. Nobody said the Age of Aquarius would be easy, but this is the right fight. Love wins, and two Neptune-Moon alignments, (July 3rd and 30th) second that emotion. All signs get a fair shake on the 10th when lucky Jupiter leaves Retrograde and brightens Libra's Scales. But watch out for Mercury's sucker-punch; after cheering up the zodiac on the 11th (look for it low in the western sky after sunset) it goes Retrograde for a few weeks. So if you are going anywhere after the 26th be sure to triple check those airline tickets – a Retrograde Mercury has a tendency to screw up travel plans. Oh, and your printer won't work. In happier news, Mars puts on its biggest show until 2035. This position supercharges your hustle, making dreams come true. It's worth looking at that red planet on the 26th. Even backyard astronomers will be able to pick out ice caps and lava flows, so if you don't have a telescope make friends with the JPL kids. July skies bring the bling.
Aries (March 21 – April 20)
Hit some block parties this month, Ram. Two Neptune-Moon alignments land in your Community sector (July 3rd and 30th) and July is all about the neighborhood for Aries. Earth hits Aphelion (greatest distance from the Sun's vitality) July 6th, so expect some mental fog. Get out of your head and your house, and melt those few remaining brain cells lying around the beach. Your brain kicks in mid-month, refreshed from its reboot, when your ruling Mars is at opposition in Capricorn (July 26th). It won't be this visible for another seventeen years, so go look for the pretty red dot upstairs. Channel this Martian energy toward any career goals. Mars supports the ambitious and this is the best day to hustle all summer. Your July in a nutshell: lazy, busy, winning. Got it?
Taurus (April 21 – May 21)
Expect some free drinks, Taurus. July begins and ends with a Neptune-Moon alignment in the Bull's House of Friendship, and the friends will show their love. A moon in this position showcases your concern for others, but don't let anybody put a ring in your nose. Can you keep your big heart open without getting walked on? I think you can. Avoid making financial decisions on the 6th when Earth is at its very farthest from the Sun, which just happens to be sitting in your Personal Income Sector. On the 10th Jupiter leaves Retrograde in your House of Health, so you will feel as good as you look. Enjoy! Need some peace at home? Mercury will help you out on the 11th. Mid-month your ruling Venus snuggles up with the Moon in Leo (July 15th). This arrangement is associated with serious skills in bed. On July 26th, Mercury geos retrograde, so be warned. Let the drama pass on its own and take deep breaths. The month ends with Mars' brightest appearance until 2035. It lights up your travel sector so take a life-changing trip.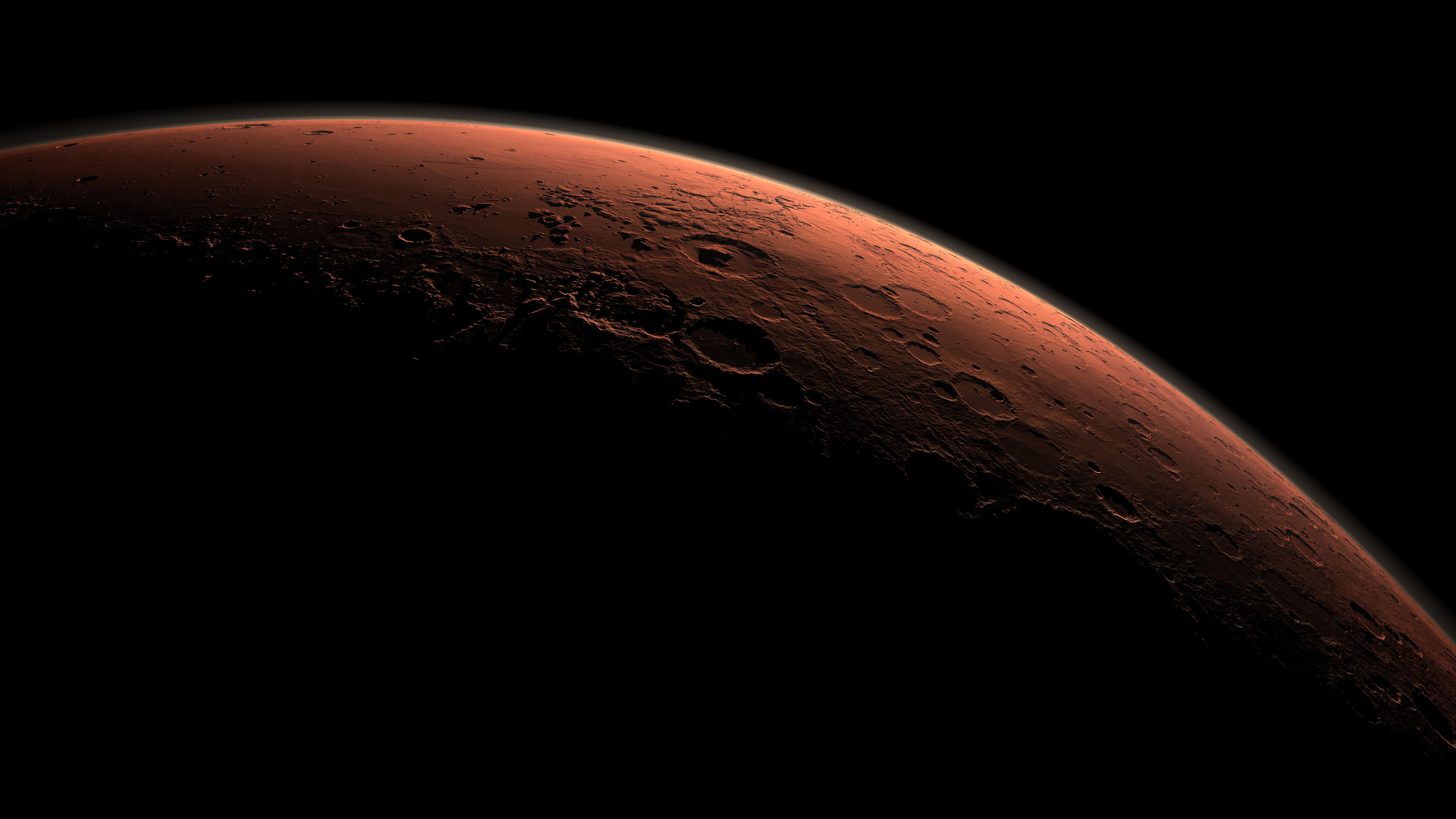 Gemini (May 22 – June 21)
Pack your bags, twins. July supports travel for all Aries. Two Neptune-Moon alignments (on the 3rd and again on the 30th) support your journey. Your House of Self is fired up on the 6th when the Sun sits in your sign. Dream big and keep your mind and imagination in the stars. When Jupiter goes direct on the 10th in your Justice Sector, lead with your heart. Hit a march, you soldier for love. Don't get worked up at work on the 11th when Mercury causes drama in your Career Sector. And Mercury isn't done with you yet. On the 26th it goes Retrograde in your Income House for a few weeks, so avoid financial decisions and be as conservative as possible. Don't worry about it too much, though. Money luck comes your way on the 26th courtesy a very bright Mars supporting your hustle. Mars won't be that bright again for 17 years by the way, so go look up at that red gem!
Cancer (June 22 – July 22)
This is your Summer of Transformation, Crab, and I bet you felt it coming. Your birthday month begins and ends with a Neptune - Moon alignment signifying metamorphosis – and not the creepy Kafka kind - I'm talking fancy butterfly territory. Remember, Neptune inaugurates the Age of Aquarius, 1,000 years of peace. And peace is taken not given – go get yours. Jupiter leaves Retrograde on the 10th, bringing luck to your House of Love, and a new you has new standards for romance. So don't settle. On the 11th Mercury is visible in your sign, super visible, so go check it out in the western sky just after sunset. It stays in Cancer and goes Retrograde on the 26th – but don't panic about that Retrograde. Its placement in your House of Self supports personal growth. Feel it. July ends with an absolutely beautiful Mars showcasing your House of Partnership –a very solid somebody is about to join your team– maybe in romance, maybe in business, but don't let them slip through your fingers. Mars supports self control and discipline, which you have in spades this month. Prepare to be rewarded.
Leo (July 23 – August 22)
This July put your energy in your job, Lion, not in other people. On the 6th your ruling Sun gets as far as it can from Mama Earth, 94.5 million miles to be exact, and since it sits in your House of Friendship, you may be rethinking your squad. Are your pals really cool enough to hang with the Lion? You are the only sign that sparkles that day, so bear with the rest of us dim signs. Jupiter leaves Retrograde July 10th in your Communication Sector and you will stop accidentally offending everybody. This should be a relief. Expect to do some karmic work on the 11th with Mercury's help. That planet stays in your Karmic sector and goes Retrograde on the 26th, forcing you into some serious self – improvement. Don't worry; it's not just you. The whole zodiac is doing the hard work this month. Get shit done on the 26th, and with minimal effort, when Mars fires up Capricorn, supporting your hustle.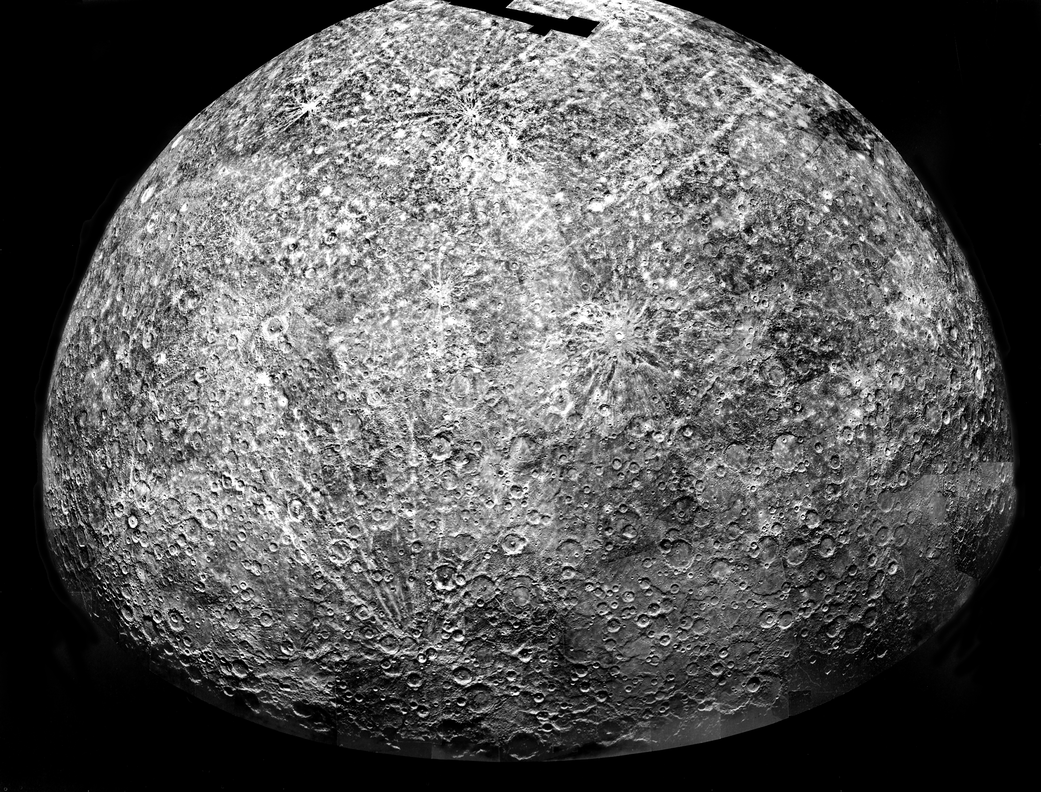 Virgo (August 23 – September 22)
Are things getting serious between the Virgo and someone special? Two Neptune-Moon alignments fall in your Marriage House (July 3rd and 30th.) This can represent business partnerships, as well as putting a ring on it. You might feel shaky about your status at work July 6th. The feeling will pass. It is just the Sun taking a big break from us on its farthest day of the year, which can feel disorienting. Need a bigger wallet, Virgin? Jupiter goes direct in your Personal Income House on the 10th, opening the door to your cash flow. At the end of the month, Mercury goes Retrograde (July 26th) in your Communication Sector – so bite your tongue on certain issues for a few weeks. Sometimes the less said the better. Expect to be fired up on the 26th. When Mars lights up Capricorn you will feel like the bullet with the world rushing past you. Things get done around you without taxing your strength.
Libra (September 23 – October 22)
Prepare for Victory, Libra. July tips the scales in your favor July 10th when Jupiter goes direct in your sign bringing you massive good luck. Fairness wins. You may be questioning longstanding relationships on the 11th when Mercury lands in your Friendship House. To make matters worse, it goes Retrograde there on the 26th. Do not let tense vibes get you down. It is not about you and things will cool down in August. Why not spend some time alone for once, instead of hiding from yourself in a party. Lucky Jupiter brightens your constellation on the 20th when it aligns with the Moon, blessing you with good karma. Your heart will be open, but avoid anyone that offers free advise that day – you could be easily influenced.
Scorpio (October 23 – November 21)
July brings good health to the Scorpion, signified by two Lunar-Neptune alignments (on the 3rd and again on the 30th). Find your strength by supporting others. Compassion fuels you. On the 10th Jupiter leaves Retrograde and goes Direct in your House of Karma. This is good news. Your strong concern for justice will propel you forward in your spiritual growth. Taking a trip mid-month? Mercury brightens your Travel Sector on the 11th (and you should look for that pretty planet in the western sky just after sunset– should be beautiful.) Make sure to come home by the 26th, though. When Mercury goes retrograde it can really screw up your itinerary, so if you must travel after the 26th please triple check those airline tickets. The month ends with a boost to your career house when Mars lights up your House of Home and Family on the 26th. The red planet won't be this bright again until 2035, so check it out! You will find things going your way, and with minimal effort – summer is for cruising after all.
Sagittarius (November 22 – December 21)
Lots of family love for the Archer this month. July begins and ends with a mushy Neptune-Moon alignment in your Home Sector (July 3rd and 30th). Feel the love for your kin, even if you are not actually related – friends are the family you choose. On the 10th your ruling planet Jupiter leaves Retrograde, where it has been since March, and strengthens your friendship quadrant. Please take a moment to appreciate your solid squad – your friends have your back and truly admire you. Your sex life perks up on the 11th with Mercury showing off in that sector. Enjoy your summer lovin' until the 26th when that same planet goes Retrograde and you hit a dry spell. Don't worry about it- Mercury goes direct again in August. July ends with positive action in your Personal Income Sector when Mars and Saturn unite to bolster your bank account. Enjoy all that green, and go stimulate the local economy. This is a fun town for spending money.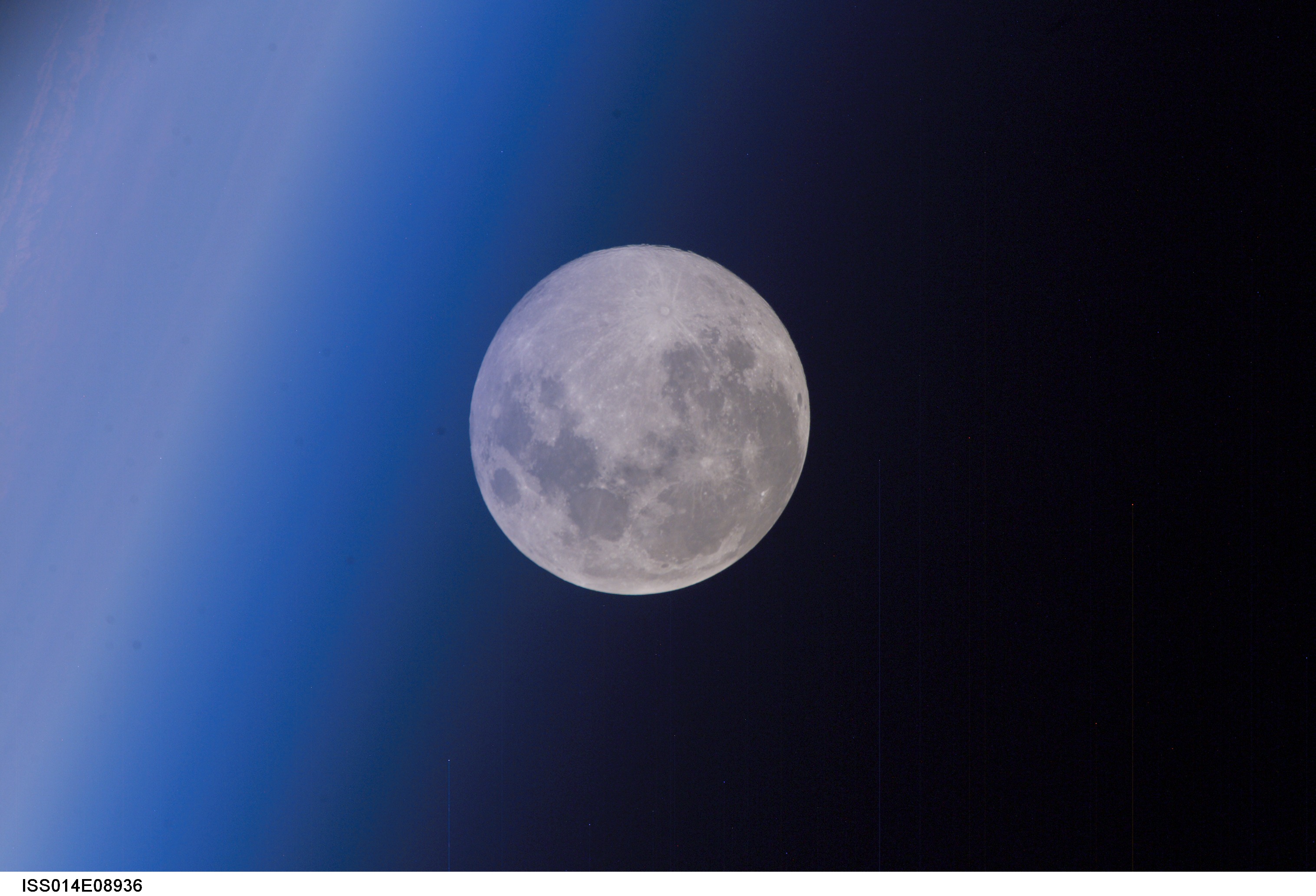 Capricorn (December 22 – January 20)
The goat has a lucrative month, Capricorn. The Neptune - Moon alignment that happens twice (on the 3rd and again on the 30th) lands in your Personal Income Sector. You can make some serious dough here, but be careful; this planetary arrangement also leads one to be extra impressionable. So do not be influenced by others. Is your love life on the rocks July 6th? Chill. It is just Earth's aphelion (greatest distance from the sun) in your Partnership Quadrant. Give it a day or two. The 10th is a lucky day for pursuing Higher Education, what with lucky Jupiter firing up that quadrant – so if you are looking to pick up an extra degree or certificate, do it. Mercury plays passive aggressive in your House of Partnership, first bringing good vibes on the 11th and then going Retrograde on the 26th. Don't worry, things will calm down in August. The month ends with an awesome Mars show in your sign when that planet is at its prettiest and closest position for the next 17 years. The most minimal effort on your part will net mega results that day. If you want it, Baby you got it.
Aquarius (January 21 – February 19)
July begins and ends in your sign, Water Bearer, with a repeating Neptune-Moon alignment that fires up Aquarians. Your famous heart will lead you into righteous effort, but please ignore the free advice - you are a highly impressionable soul who attracts control freaks. But you already knew that. Lucky Jupiter goes direct in your House of Transformation (July 10th) where it has been Retrograde since March. You will feel the surge of positive energy. Whatever has been holding you back will dissolve. Grow, baby. Oh and Mercury thinks you should get married (or act like it). It lights up that house on the 11th and then changes its mind, going Retrograde on the 26th in the same quadrant. Long story short –don't listen to Mercury – he's a busybody. Not like that hardworking Mars who shoots you good Karma on the 26th. Enjoy the rewards for being the sweet soul you are.
Pisces (February 19 – March 20)
The Fish's month begins and ends with a karmic boost. You ruling planet Neptune aligns with the Moon on the 3rd and again on the 30th. You will be super artistic – more than usual – and all of your creativity is inspired by love. Speaking of four letter words, if love feels out of reach on the 6th don't believe the hype! It is just the Sun's great distance from us, 94.5 million miles to be exact. The strain will break the next day. Your wallet gets some love on the 10th when Jupiter goes direct in your Income House. Mid-month, Mercury pulls some trick in your Health Sector -nothing major, but that radiance you feel on the 11th might crash into a summer cold on the 26th when that planet goes Retrograde. Don't worry; whatever ails you will be gone in August. Need some good news? Love, love, love is on the horizon when Mars pops into your Community House at the end of the month. Your considerable charm will be on full display. Cheers, Pisces.
Ophiuchus (November 29 – December 17)
Well aren't you a softie, Snake Bearer! It must be that Neptune-Moon alignment landing twice in your House of Love on July 3rd and 30th). (Snake-Bearing Artists should channel those sweet vibes into creative endeavors.) Jupiter goes direct in your Community Sector July 10th, showcasing your integrity in relationships. You're a good egg, Ophiuchus, and now the neighbors know it too. Take a trip on the 11th, but get back before the 26th when Retrograde Mercury gums up your plans. Also, this Retrograde may cloud your thinking with some hot weather emotions – so don't believe everything you think. The end of the month sees a happy home and family when Mars light up your domicile (July 26th).
Stay in touch
Sign up for our free newsletter