Books
The 27 Best Books About Los Angeles In 2022
7:20 AM PST on December 23, 2022
In a year where Los Angeles lost leviathans like P-22, Art LAboe, Vin Scully, and Mike Davis, there's never been a better time to take solace in reading. As it is every year for me, this list of fiction, poetry, urbanism, memoir, and musicology books is Los Angeles-centric, but there are a few outliers. On the lines below are libros from 2022 with one or two that came out at the end of 2021. Have fun diving in, and Happy new year, everyone.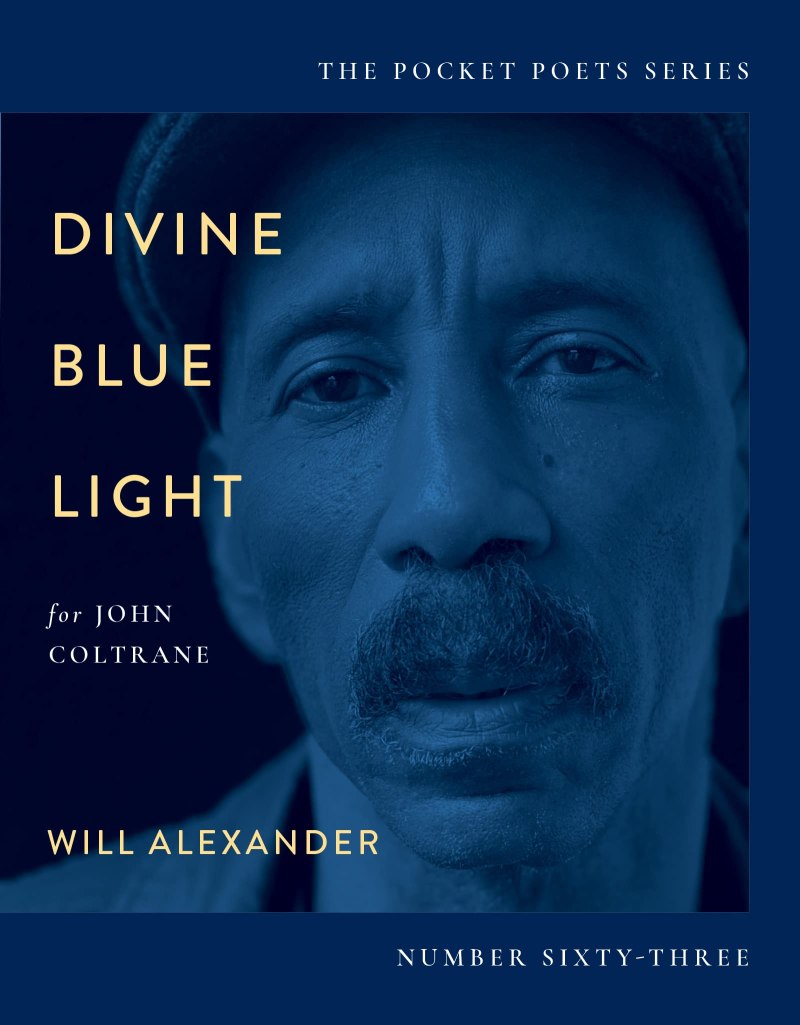 Divine Blue Light By Will Alexander
Born in Los Angeles in 1948, Will Alexander authors alternative cartography with cosmic poetry that'll make you run for a dictionary. Considered one of the top surrealist poets alive, he was shortlisted for the Pulitzer for Refractive Africa earlier this year. His newest book, Divine Blue Light is dedicated to John Coltrane, which is appropriate because Alexander's poetry uses "inter-dimensional kindling" like Trane's saxophone.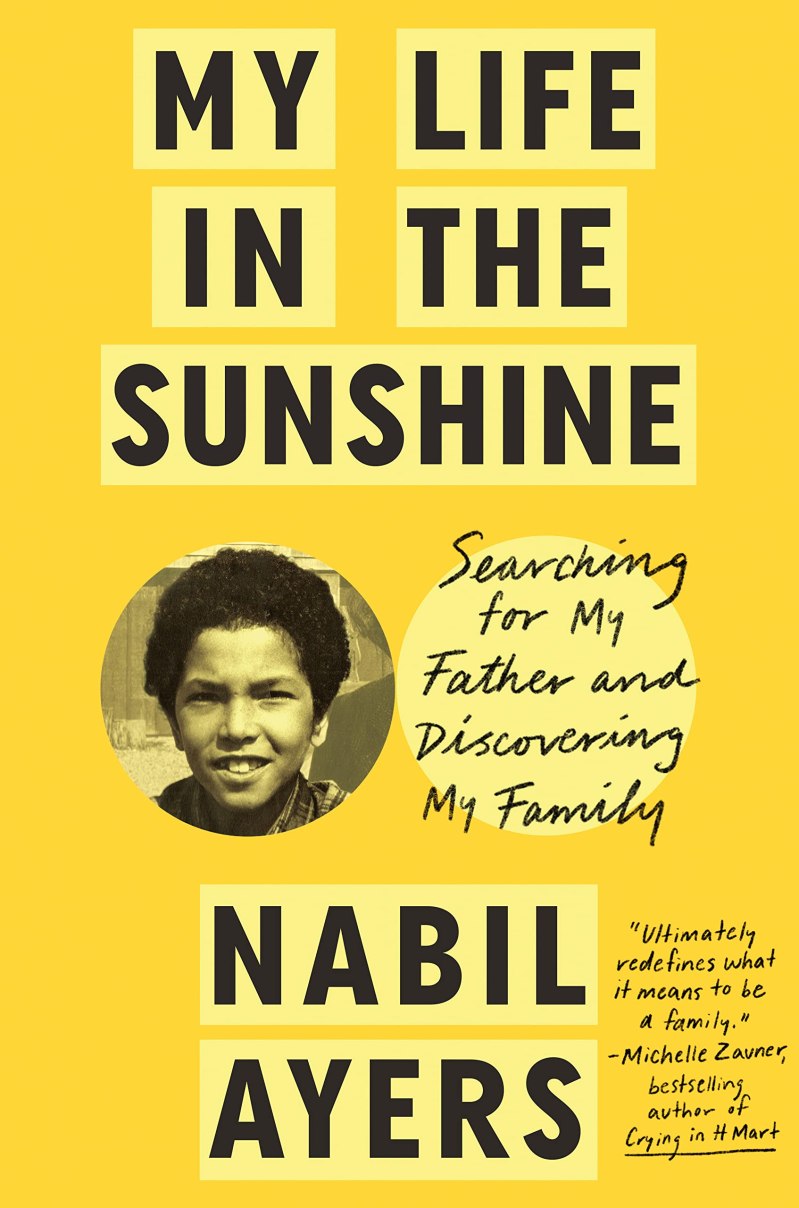 My Life in the Sunshine By Nabil Ayers
Nabil Ayers meditates on music, race, class, family, identity, inheritance, and what it's like to be the illegitimate son of legendary vibraphonist Roy Ayers. Though he's only met his dad a few times, this memoir shows him searching for his roots, finding his own place in the music industry, and grappling with the missing pieces only to find he was complete all along. The narrative sweeps from New York to Utah, Seattle to Los Angeles, and back to NYC as Ayers celebrates "his life in the sunshine."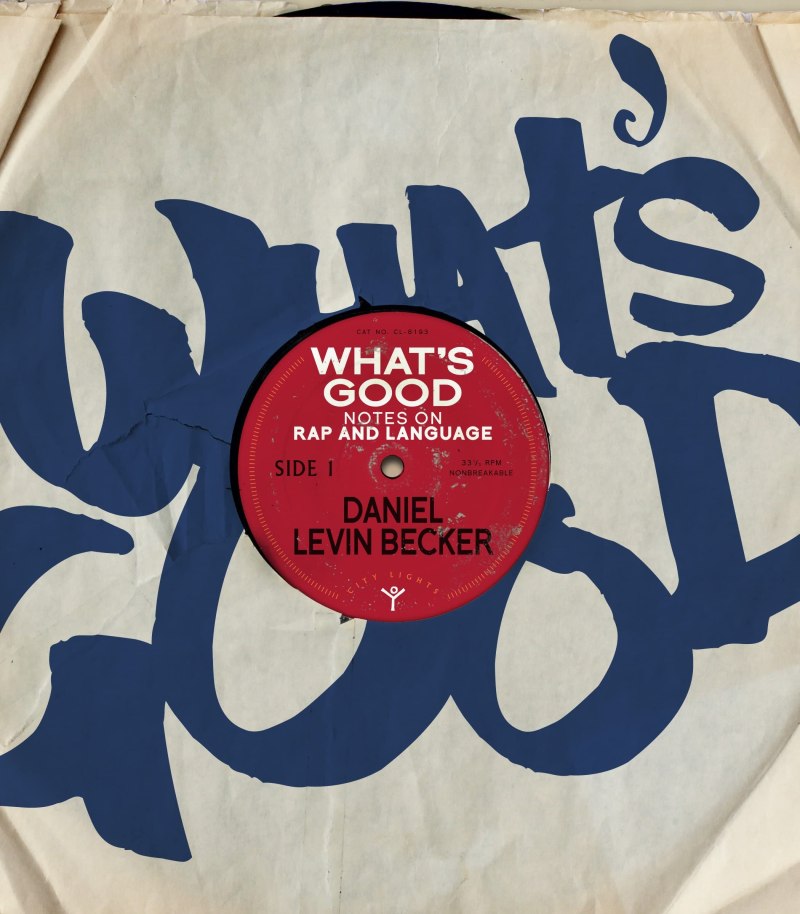 What's Good: Notes on Rap & Language By Daniel Levin Becker
Composed like a literary mixtape, Becker's adept lyrical analysis is one of the most erudite hip-hop exegesis I have ever read. His register mixes vernacular and academic grammar as he explicates bars by a whole cavalcade of MCs: Tupac, Tribe, Jay-Z, Biggie, Queen Latifah, dead prez, Meek Mill, Public Enemy, Kanye, Mos Def, Rakim, Dr. Dre, Wu-Tang, YG, Lil Wayne, NWA and dozens more. His command of language, hip-hop history, and intertextual threads to how it connects to America, other genres of music, and popular culture are something to behold.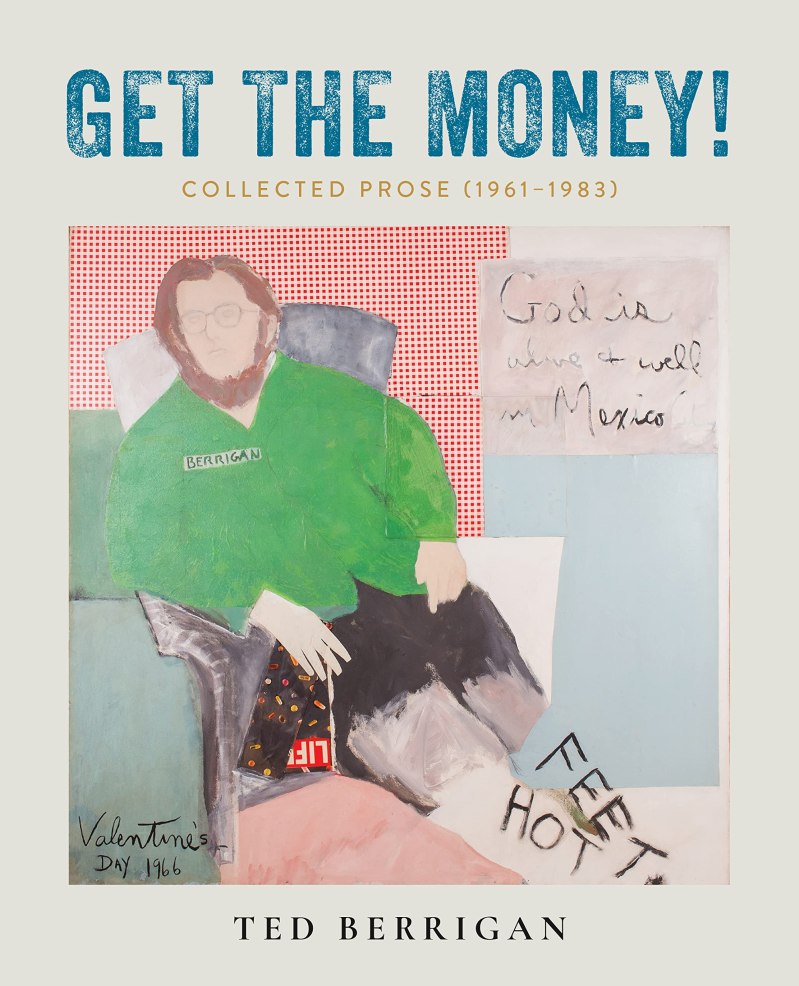 Get the Money: Collected Prose (1961-1983)  By Ted Berrigan
Berrigan was an innovative leader of the New York School of poets, but his prose is equally inventive. This new collection gathers his many reviews, eclectic essays, introductions, travelogues, and journals into one volume. "Get the Money!" was his mantra for the paid writing gigs he took to support his poetry career. Founder of the Friends of the Los Angeles River and legendary poet Lewis MacAdams told me in 2010 that Berrigan showed him what it meant to exist as a writer in terms of calling and craft. This book is a window into Berrigan's magic.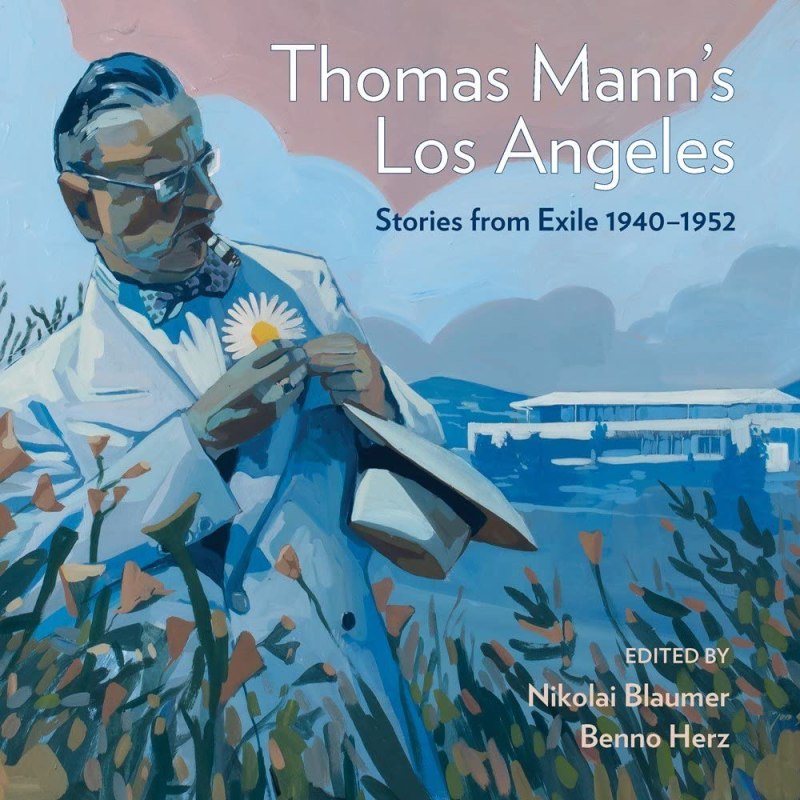 Thomas Mann's Los Angeles Edited by Nikolai Laumer & Benno Herz
When the Nobel Prize-winner Thomas Mann fled Nazi Germany in the late 1930s, he landed in Los Angeles and took refuge in the Pacific Palisades. This book maps Mann's excursions across the city from 1940 to 1952 with short essays about Mann and his entanglements in social justice, Hollywood, classical music and the literary community. We see the city in transformation and an era of lost innocence.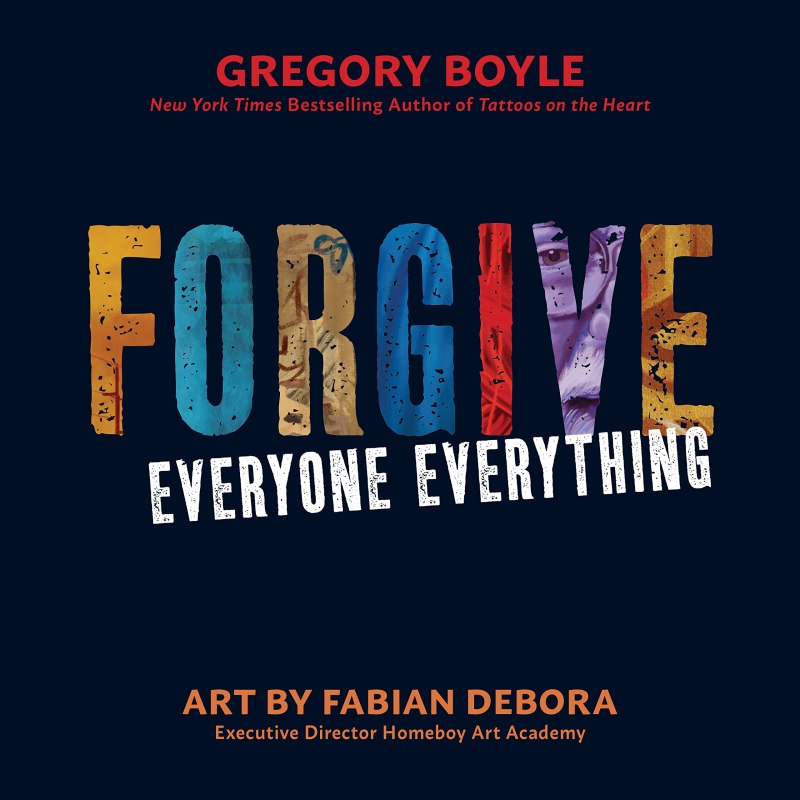 Forgive Everyone Everything By Gregory Boyle, Art by Fabian Debora  
Gathering the most poignant vignettes from Father Boyle's three previous books, this collection pairs the maestro from Homeboy Industries writings with the art of iconic LA muralist and the Founder of Homeboy Art Academy Fabian Debora. Debora's transcendent images are perfect for each reflection because he himself has lived the book's theme, transforming from a former gang member into an internationally acclaimed artist. Boyle and Debora want us all to know that no matter how difficult things can be "the place of not allowing your heart to be hardened by resentment relies on one thing: forgive everyone everything."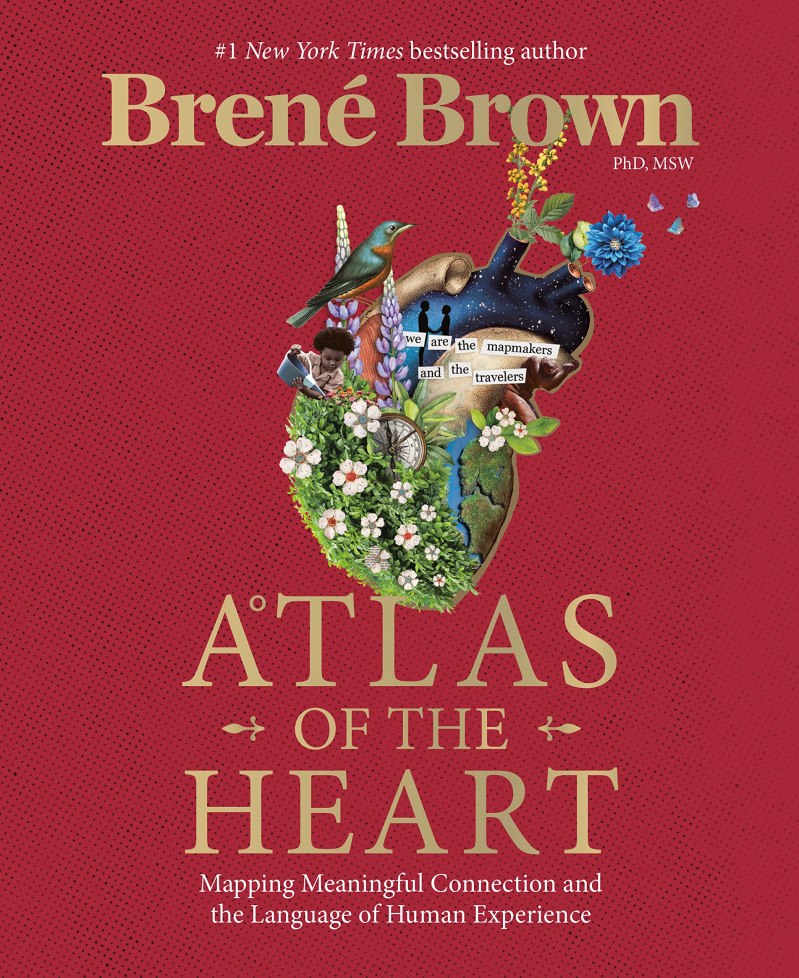 Atlas of the Heart By Brene Brown
If you've ever wondered what the differences are between empathy, compassion and sympathy or envy, jealousy and resentment or belonging, connection and fitting in or how anger and contempt are not quite the same, this original book offers the language and tools to understand how to create more meaningful human relationships. It is truly an atlas of the heart because Brown maps 87 emotions and dives into the specifics of what these words mean beyond the surface. Characterizing processes like narrative takeover and shame resilience, Brown's research reverse-engineers some of life's most challenging moments so that readers can have the awareness and wisdom to handle the situation more skillfully in the future.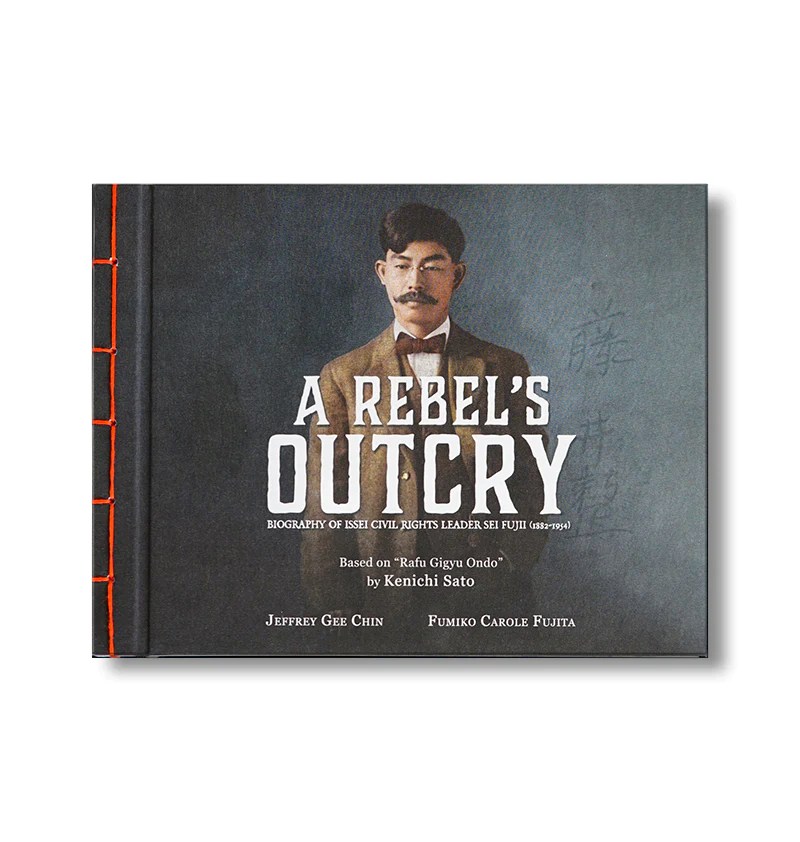 A Rebel's Outcry By Jeffrey Gee Chin and Fumiko Carole Fujita
This biography of the Japanese-American civil rights leader, lawyer and newspaper publisher Sei Fujii (1882-1954) covers some little known Los Angeles history like the Japanese Hospital that opened in Boyle Heights after a landmark 1928 court case and the 1952 case that helped repeal the Alien Land Law. Fujii directly challenged the law by buying property in 1948 in East Los Angeles just north of Avenida Cesar Chavez on Record Avenue in what is now City Terrace. Fujii was an expert in matters of the law and he used his wisdom to overturn racist laws more than once. He also helped found the Nisei Week Festival in Little Tokyo in the 1930s. This book catalogs his whole pathfinding journey.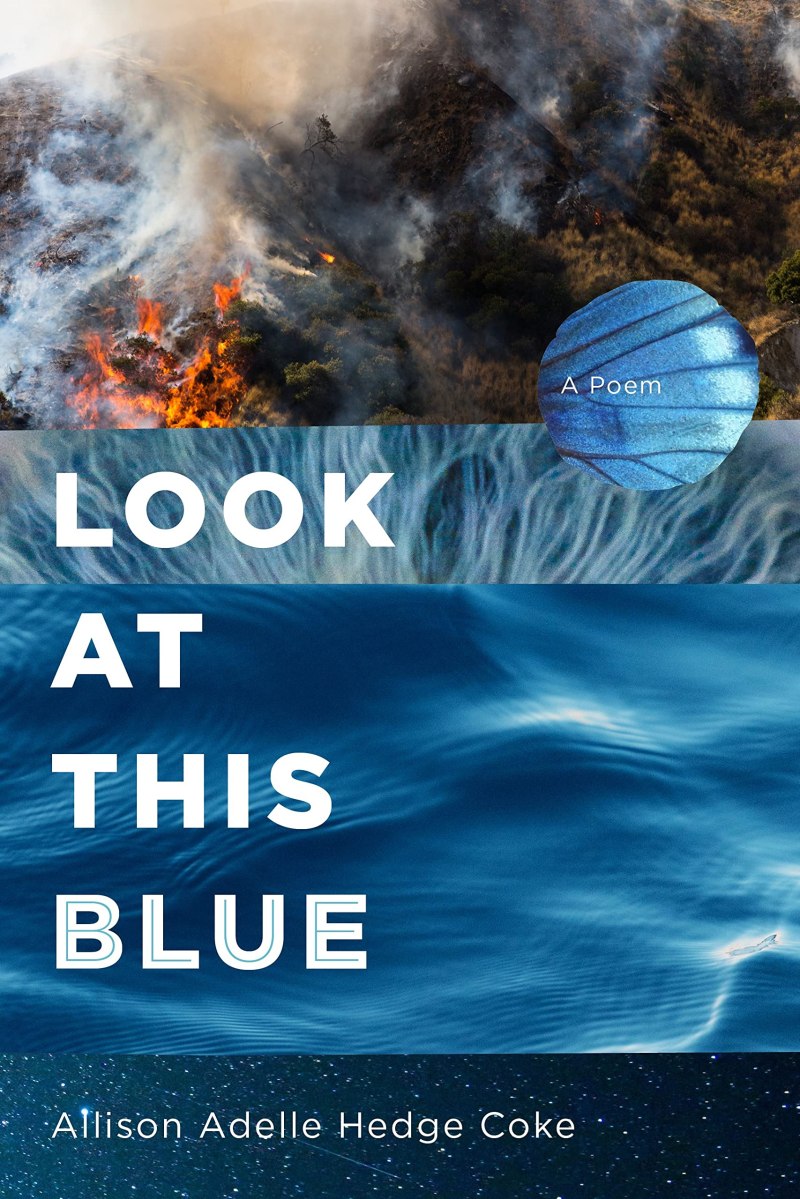 Look At This Blue By Allison Adelle Hedge Coke
This poetry book was recently a finalist for the National Book Award. Luis Rodriguez states, "Hedge Coke sings California with a garden of images, all life, named and splendidly watered by bewitching words--but this is no romantic paean…. Here's the hardest truth, wrapped in lyric." This extended poem interrogates the extinction of species, the legacy of forest fires, and the centuries of Indigenous genocide with list upon list doubling as textual music calling for accountability and justice.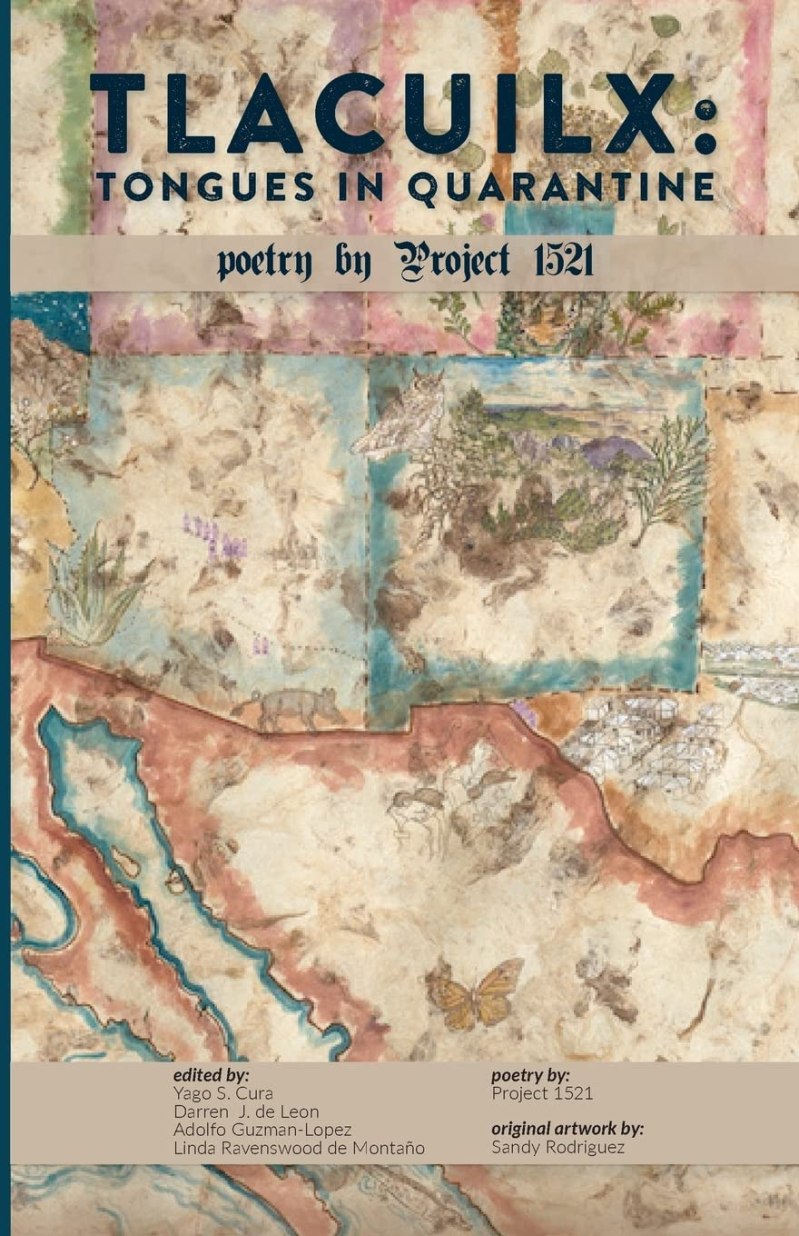 Tlacuilx: Tongues in Quarantine Edited By Yago Cura, Darren J. de Leon, Adolfo Guzman-Lopez & Linda Ravenswood Montano
These poems respond to original artworks by Sandy Rodriguez, drawing inspiration from the Florentine Codex, a 1576 document painted and written by indigenous artists. Adolfo Guzman-Lopez explains more: "The Florentine Codex depicted and described, in Spanish and Nahuatl, the dying and transforming cultural practices of a people in the first stage of a painful process of colonization. It would become an encyclopedic book born out of a time of crisis." The poems in this text address our time of environmental and social crisis and remind us, as Gloria Endina Alvarez writes, that "we need to reach into the earth with our words coursing through our hands.."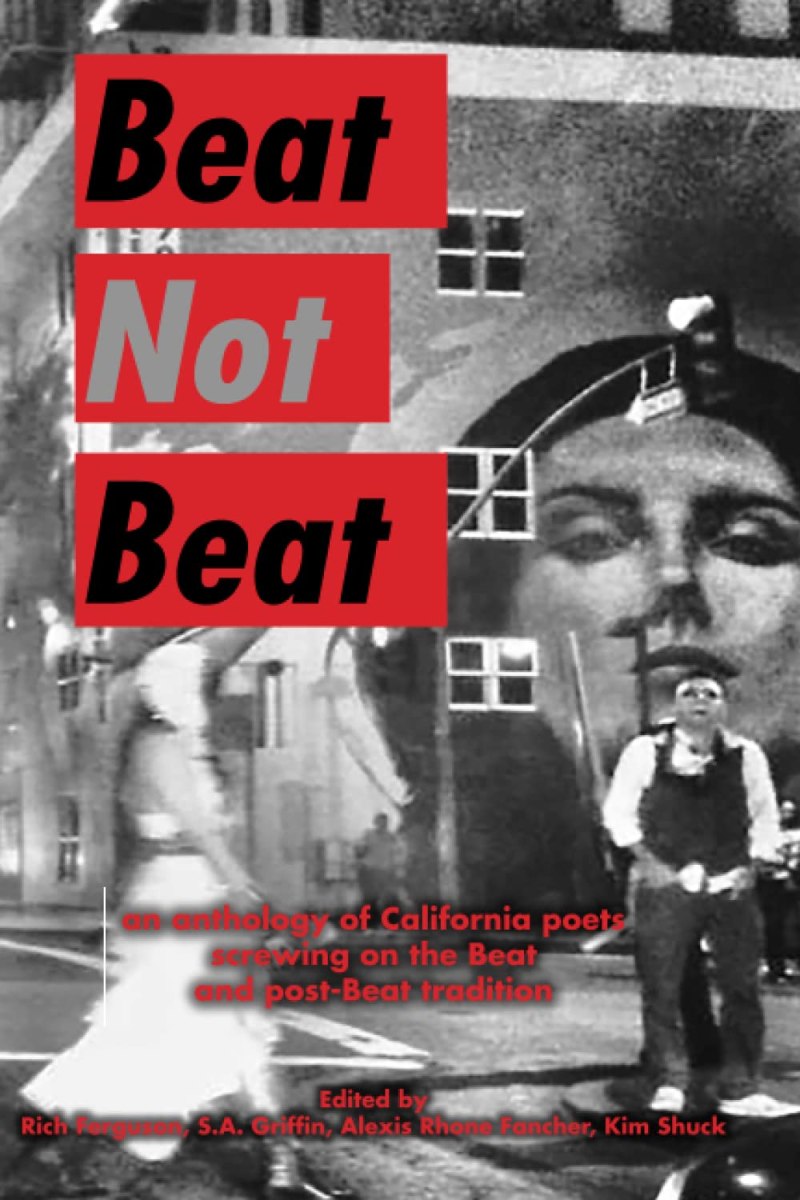 Beat Not Beat Edited by Rich Ferguson, S.A. Griffin, Alexis Rhone Fancher & Kim Shuck
This explosive anthology of nearly 200 California poets unites the Bay Area and Southern California literary communities under the banner of the Beat and post-Beat tradition. There are some unlikely voices in here and even some departed heavyweights like Wanda Coleman, Lewis MacAdams, David Meltzer, Neal Cassady, Ferlinghetti, Harold Norse, and Kenneth Rexroth. The late, great Dr. Mongo's poem "Calling 21st Century Poets" captures this collection's spirit: "Calling 21st Century Poets… / hoist the flag, light the torch / of love and peace: / burn pyramid pyres and set the world aflame / with scorching truth."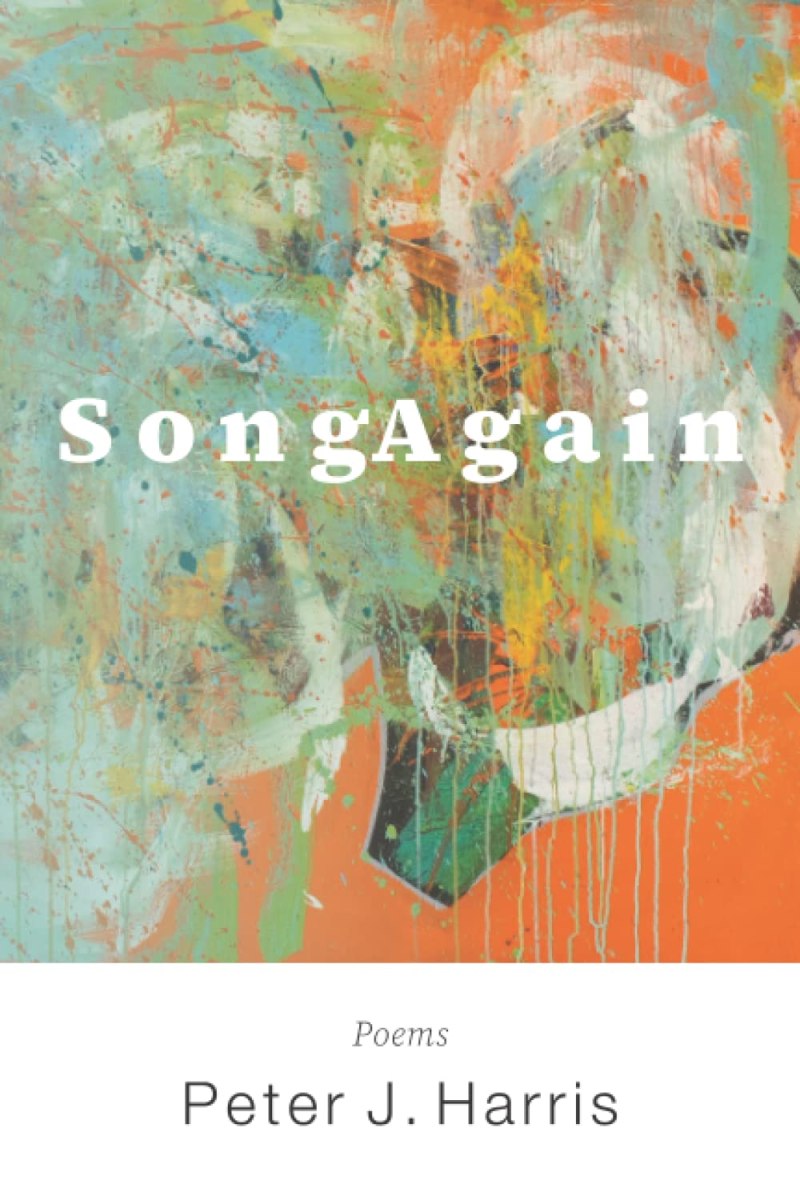 SongAgain By Peter J. Harris
Peter J. Harris finds "melody in our lives / accenting our solos / with mouthful of family." These poems combine heartfelt lived experiences with ecstatic insight. As a key member of Leimert Park's World Stage, Harris has been one of our city's most committed poetic citizens since the early 1990s. Love is his nationality as he tells us, "put down your gun, pick up your baby." As the Founding Director of the Black Man of Happiness Project, Harris specializes in aligning the heart and mind, cutting the BS, and that "paperwork is unnecessary / when we are together."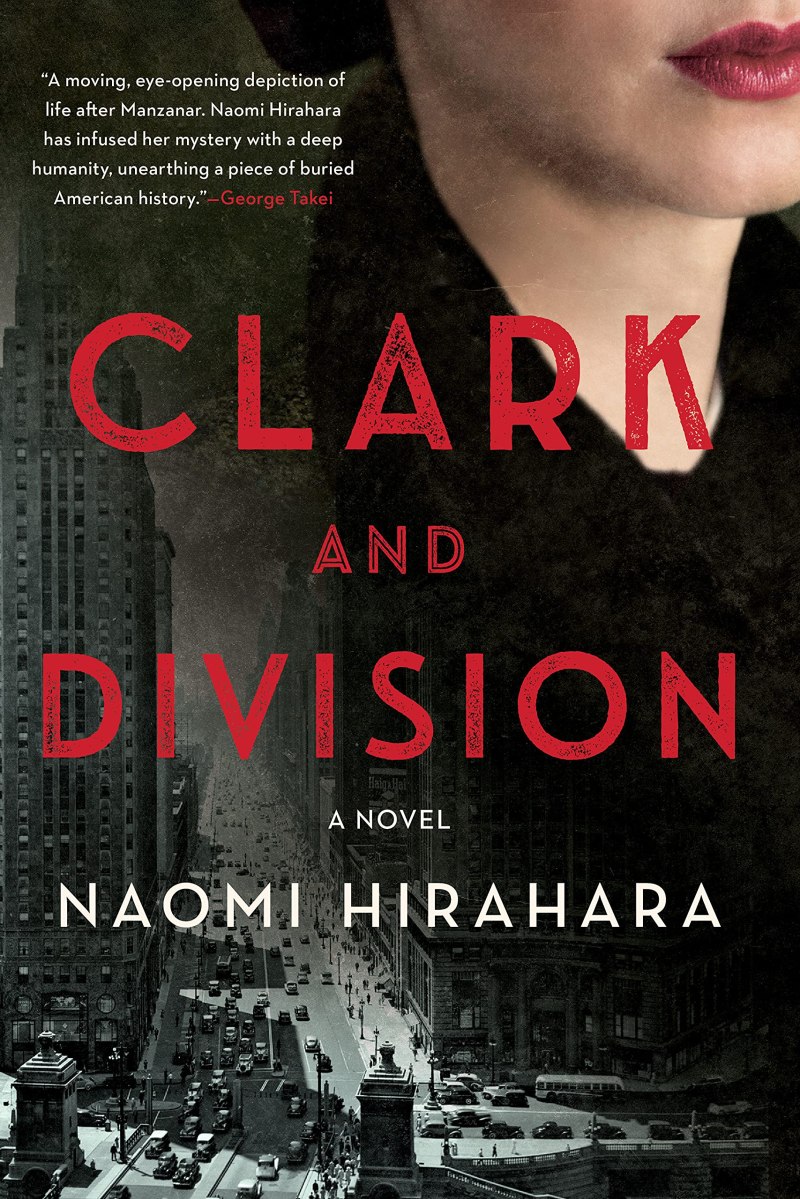 Clark and Division By Naomi Hirahara 
Set in 1944, this crime novel is historical fiction at its best, moving from Los Angeles to Manzanar to Chicago. The protagonist Aki Ito is driven to discover how and why her sister Rose was killed by a subway train in Chicago shortly after she arrived in the Windy City after being released from the internment camp. As with all great noir novels, the narrative has multiple layers. The heartbreaking plot weaves together the plight of Japanese Americans during World War Two with a compelling family story. The intricate story is based on 30 years of Hirahara's research and all the pieces fit perfectly.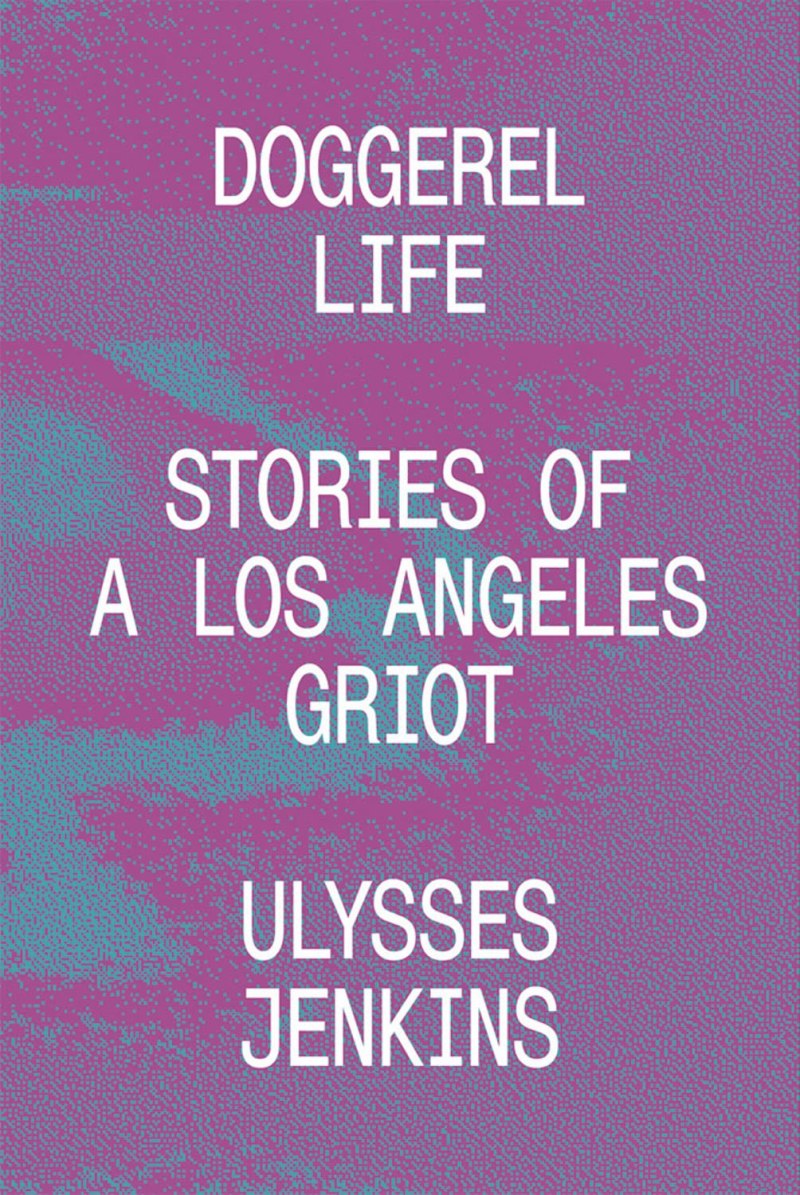 Doggerel Life: Stories of a Los Angeles Griot By Ulysses Jenkins
Ulysses Jenkins was TikTok before TikTok making provocative short videos beginning in the late 1970s. "The work," Jenkins writes, "references a time when space was created between that which exists and that which was not allowed to exist and was invisible because it did." This memoir is a firsthand account of his role in Los Angeles arts from Watts, Venice to the Valley through the eyes of video/performance artist Jenkins, a poet, experimental musician, and muralist who contributed to Judy Baca's Great Wall of Los Angeles. Close with punk rockers, Chicanos, and panthers, Jenkins was the subject of his first major museum retrospective at the Hammer Museum in early 2022. This book was written in 1990, revised in 2018, and republished just before the Hammer exhibit. This is one of the last books I bought at Eso Won before they closed this Fall.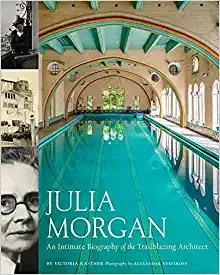 Julia Morgan: An Intimate Biography By Victoria Kastner
Julia Morgan was the first woman to earn a civil degree from UC Berkeley, the first woman to be admitted to the architecture program at l'École Nationale supérieure des Beaux-Arts in Paris and the first woman licensed to practice architecture in California way back in 1904. Most famous of course, for designing the Heart Castle, she created over 700 structures over her 50-year career, including the Herald Examiner Building in Downtown Los Angeles on Broadway between 11th and 12th Street. This book tells the more private stories behind the homes, schools, hotels, churches, museums, theaters, and dozens of other eclectic sites she designed. Morgan pioneered the use of reinforced concrete in building and left a remarkable legacy before she passed away in 1957. The over 150 archival images of many of her most iconic buildings make this book even better.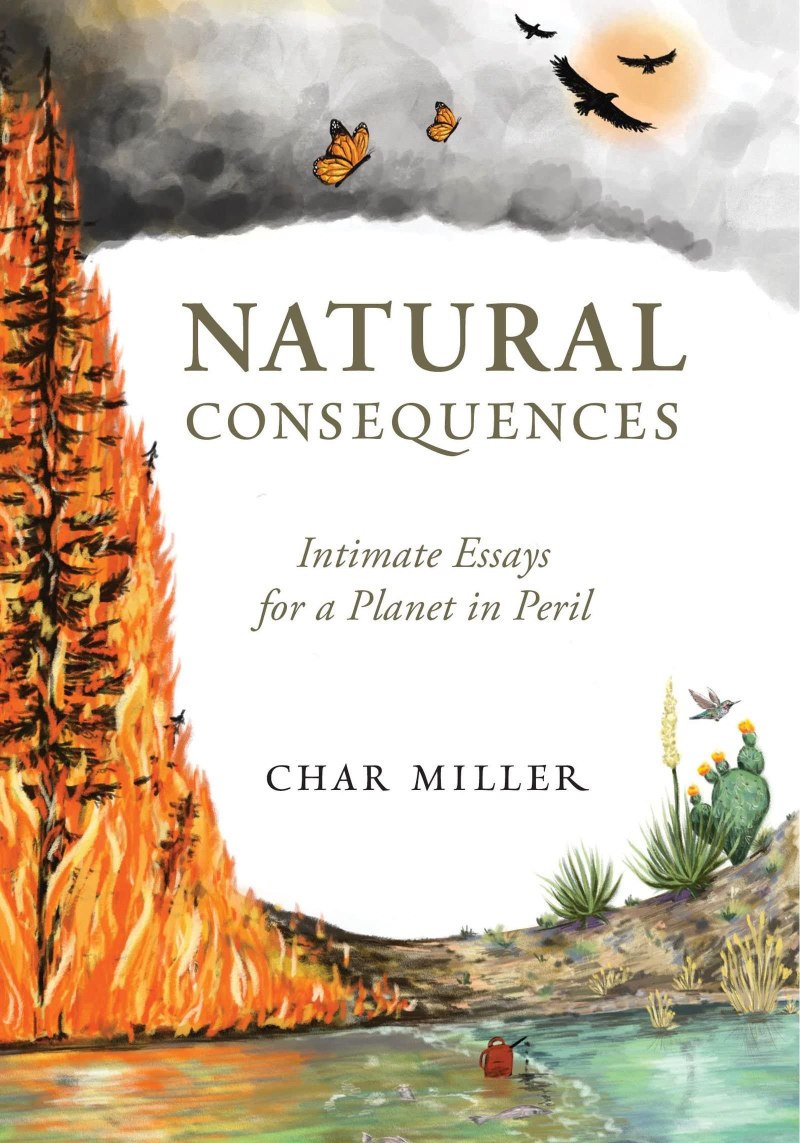 Natural Consequences By Char Miller
The 42 intimate essays in this collection examine Southern California ecospheres like Anza Borrego, the Santa Ana River, Mt. San Gorgonio, and Mt. Wilson while asking essential questions about what we need to do to coexist better with these treasures. Miller's ability to wax poetic on California native plants, the chaparral fire ecologies, water policy, and the unheralded towering peaks combine a scholar's knowledge with a poet's heart. He shows that healing the planet begins by looking at ourselves and starting where we are.
A Place at the Nayarit By Natalia Molina
The Nayarit was an important Mexican restaurant in Echo Park opened by historian Natalia Molina's grandmother in 1951. "At the Nayarit and places like it," Molina writes, "immigrants lived out values of mutuality, public sociability, and collectivity. The restaurant provided immigrant workers and customers with the familiarity of home and a ready-made social network, offering local history, introductions, and information about navigating the system.." Molina fuses the personal and historical beautifully, demonstrating why place matters and why family restaurants are among our most significant cultural institutions.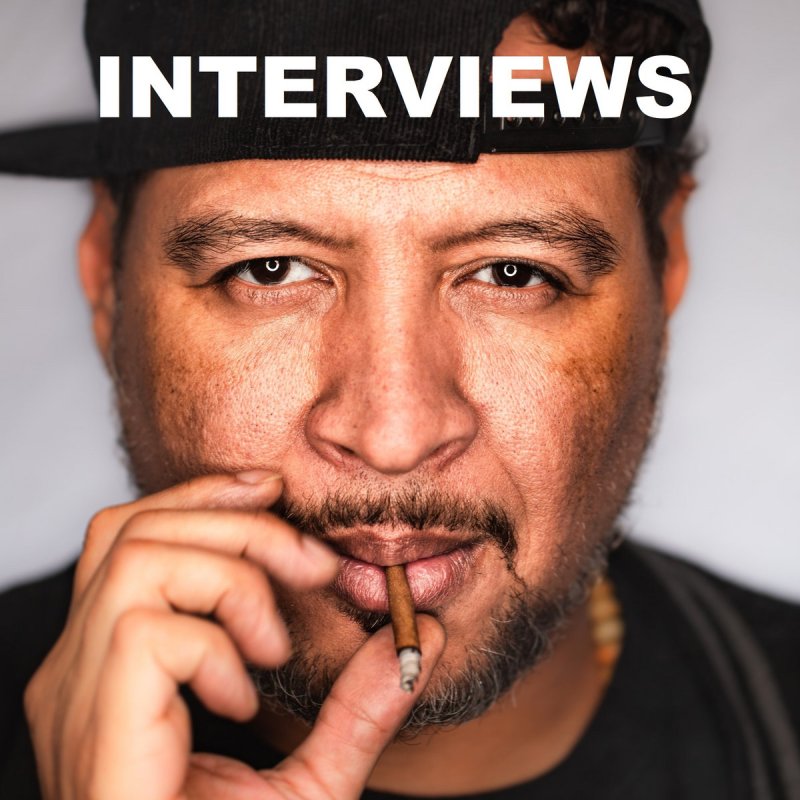 My Kaleidoscope By Myka 9
Myka 9 is one of the founding members of Freestyle Fellowship, the legendary underground hip-hop group that emerged from the Good Life Cafe in the early 1990s. This book is the first collection of his verses and includes 69 of his songs altogether in print for the first time. Simultaneously on November 15th, the Fellowship's 1991 debut LP To Whom It May Concern was announced as a Grammy nominee for the Best Historical Album category. It's been said on more than one occasion that Myka 9 has the largest vocabulary in hip-hop, and this book shows why. His cultural literacy, witty phrasing, and technical mastery are on full display: "Jump into the music Walter Mosley Silver Box / cohesive next Autobiography of Malcolm X / hit on certain licks Octavia Butler science fic." As Abstract Rude writes in the Introduction: "Finally you and I can read along to a classic underground song like '7th Seal' and know every word for ourselves!"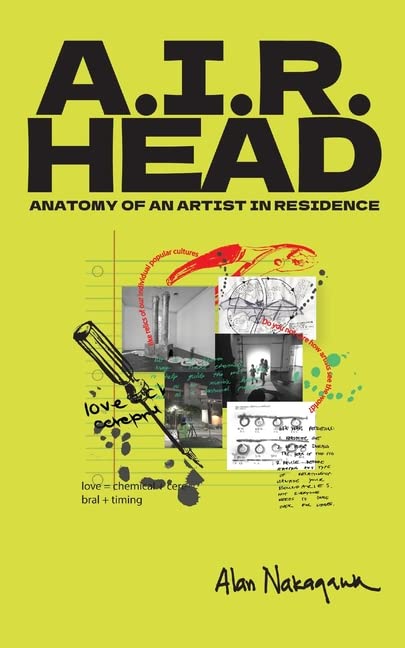 A.I.R.Head: Anatomy of Artist in Residence By Alan Nakagawa
For almost 25 years, Alan Nakagawa was a Public Arts Official for Los Angeles Metro. Before that, he worked for the Social and Public Art Resource Center, run by legendary muralist Judy Baca. In 2016, Nakagawa left his position at Metro and it was announced that he would be the first Artist in Residence at the Los Angeles Department of Transportation. Since then, he has done stints as an Artist in Residence with the Mayor's Office, LA County Library, Orange County Museum of Art, Cal State Dominguez Hills, and the Pasadena Buddhist Temple. His book is his artistic autobiography and how-to guide about why public art matters and what it brings to the city. Nakagawa is a selfless chronicler specializing in oral history. This book is a guide on how to do it with integrity: "How does reading the room relate to oral history?" he asks. "The 'room' is the space between the person and you and the rooms of their history and stories. You are in partnership with the person, navigating their rooms of history, secrets and forgotten moments."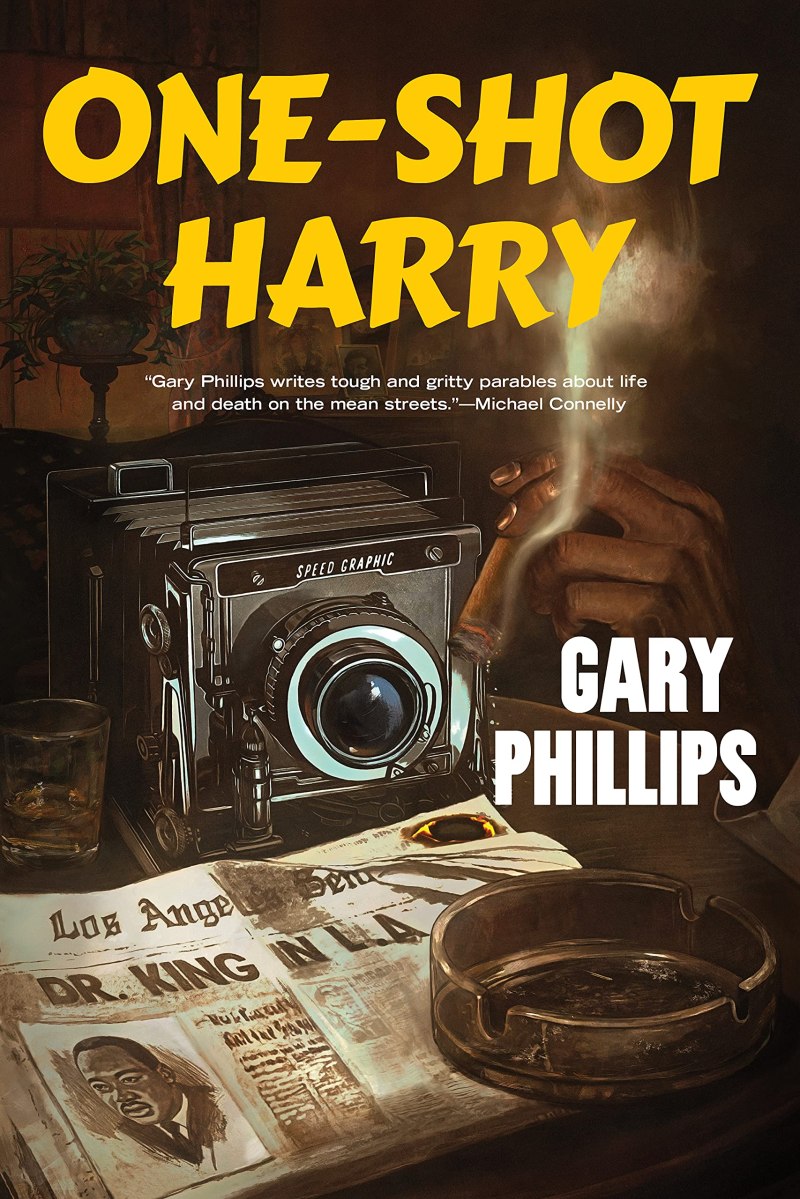 One-Shot Harry By Gary Phillips
Harry Ingram is one of my favorite protagonists I have ever read in any work of crime fiction. Set in 1963 South Central Los Angeles in the week leading up to Martin Luther King's Freedom Rally, Ingram moves across the city from Central Avenue and West Adams to Chavez Ravine and Mulholland with a Denzel-like cool hoisting his camera and Colt 45, encountering racists, gangsters, zealots, leftists and lovers as he tries to solve the murder of his old army buddy, a white jazz trumpeter. Along the way Ingram tangles with crooked cops and many unexpected twists and turns. Phillips' use of historical facts and real places make the story feel that much more real. He's already at work on the sequel and I can't wait to read it.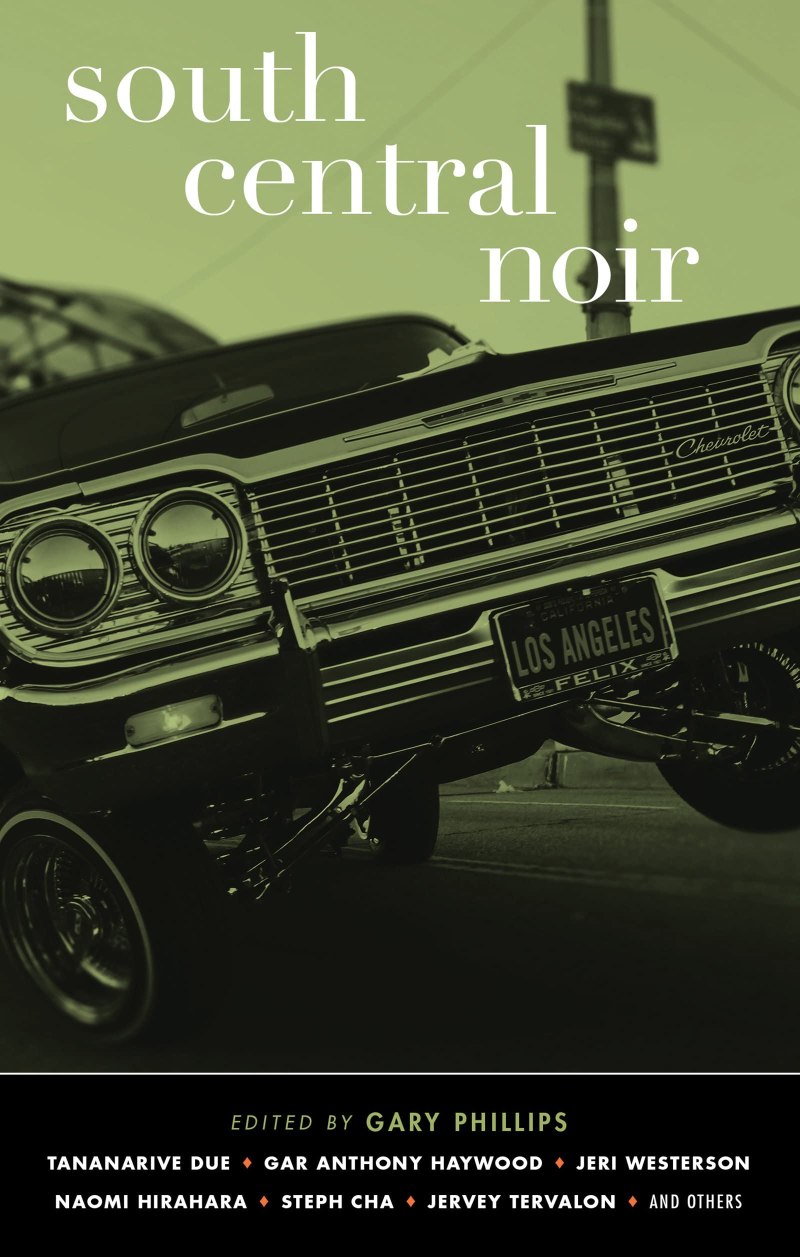 South Central Noir Edited by Gary Phillips
With stories by Steph Cha, Gar Anthony Haywood, Naomi Hirahara, Emory Holmes II, Roberto Lovato, Phillips, Jervey Tervalon and Désirée Zamorano among others, this collection of noir short stories is a perfect introduction to the crime fiction genre and an unrelenting tour of one of LA's most iconic neighborhoods from the Watts Towers to the Holiday Bowl to the Dunbar Hotel. Akashic Books has been publishing noir anthologies since 2004 and this latest edition spotlights nearly a century of South Central history in story after story. "You'll find the offerings in these pages," Phillips says in the Introduction,"are a rich mix of tone---tales told of hope, survival, revenge, and triumph. Excursions beyond the headlines and the hype." Phillips has been a prolific author and editor for over 30 years and his 2008 anthology Politics Noir, includes Mike Davis's only known published fiction work.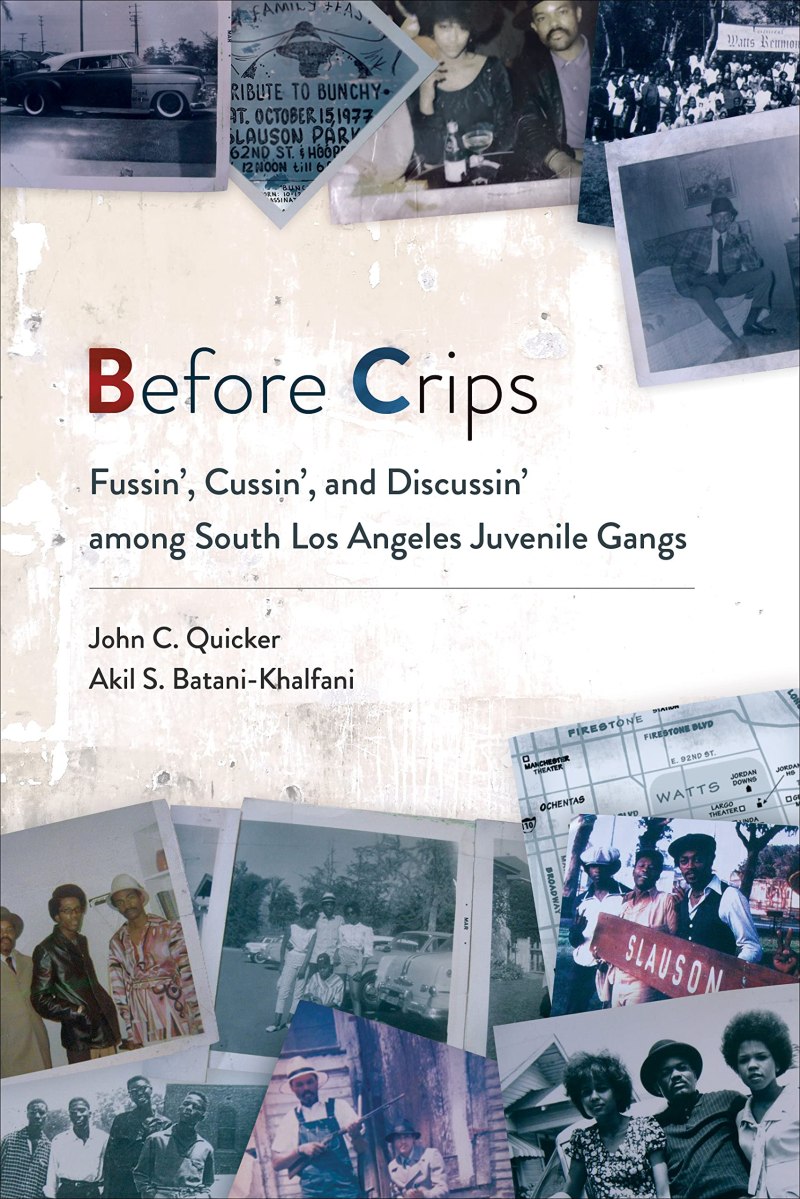 Before Crips By John Quicker & Akil S. Batani-Khalfani
Before the 1965 Watts Uprisings, there were dozens of car clubs and sets of young men like the Caravans, Latin Gents, Road Devils, and Slausons, among many more that existed in South Los Angeles, but they were mostly about their cars, chasing girls and weekend parties. The rise of the Bloods and Crips happened in the late 60s and early 70s and this book show the societal, economic, and cultural factors that led to more sinister gangs emerging from the bigger changes happening society-wide. Before Crips includes testimonies from dozens of the original participants, now in their 70s, reminiscing about how it was and how the modern gangs came to be. The co-authors use the insider/outsider approach to create a more complete origin story.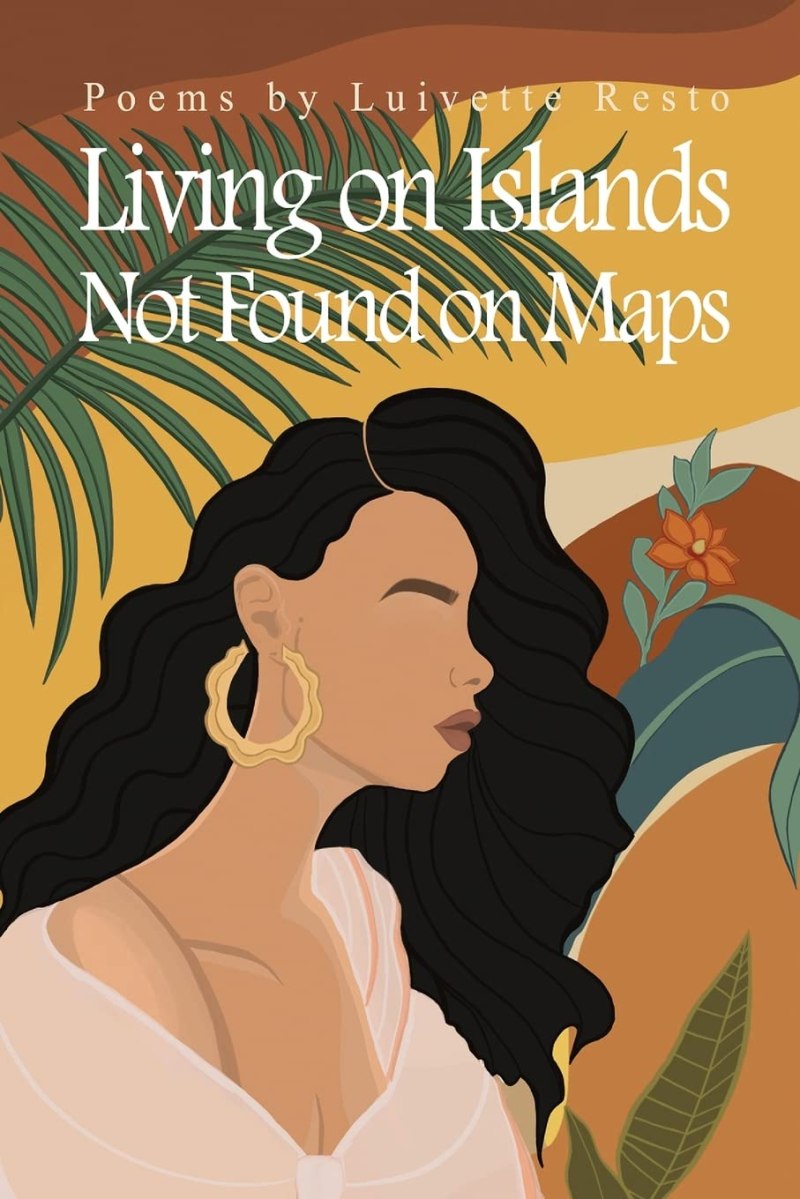 Living On Islands Not Found on Maps By Luivette Resto
Published on FlowerSong Press, Luivette Resto's book was recently announced as a finalist for the Juan Felipe Herrera Best Poetry Book Award at the International Latino Book Awards. The 56 poems in this collection deal with her everyday life as a mother, teacher, lover, daughter and dreamer. Humor, candor, love and loss are equally represented. She uses humor and direct language to illuminate her readers. "I don't place my emotions / on display to be picked apart like a thesis defense," she states. As she says in the poem "A BX Love Letter," she can "strip someone naked in two languages." 
Dream Play Build By James Rojas and John Kamp
James Rojas is celebrated for being a visionary practitioner of Latino Urbanism. In this long-awaited book he humanizes urban planning and shows why our senses, memories, and sense of play can create more imaginative cities. Rojas has not owned a car for years and he believes that policy decisions need to be made based more on human experience and not by disconnected technocrats. He loves murals, hand-painted signs in front of small businesses and homemade nativity scenes or what he calls 'Rasquache', the spontaneity and free expression demonstrated within Latino Urbanism. Together with his co-author John Kamp, they feel that urban planning goes beyond policy and zoning laws and should center on human interaction in the built environment and how people really live.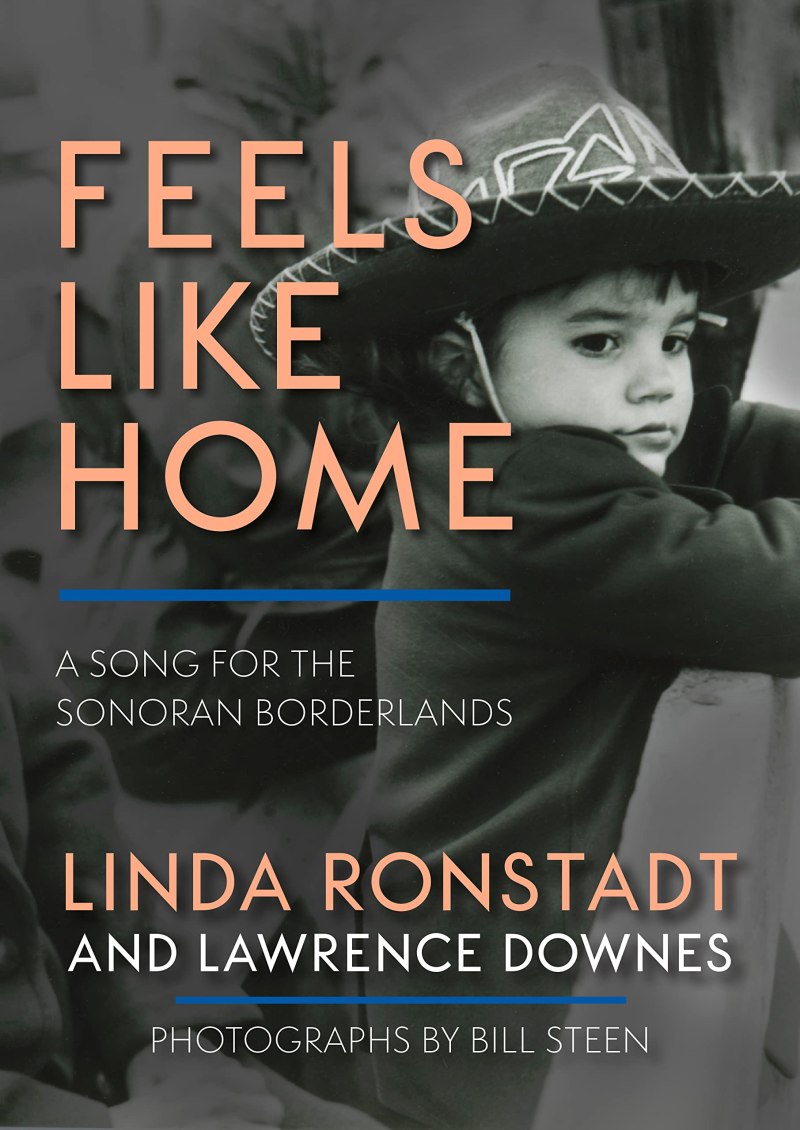 Feels Like Home By Linda Ronstadt and Lawrence Downes
Though Linda Ronstadt remains one of the most iconic singers in Los Angeles's musical history, many do not know she is the granddaughter of Mexican immigrants and a daughter of Tucson and the Arizona desert. This book mixes memoir, Sonoran desert history, and Ronstadt family recipes that date back over a century. "I love Sonora," Ronstadt writes, "and feel rooted when I'm there. And my sense of connection to my ancestors is strengthened by my vivid sensory memories of Sonoran things they also knew and loved, particularly involving music and food." 20 recipes include Green Chile and Tomato Salsa de Chile Verde con Tomate and Sonoran Cheese Soup Caldo de Queso. The backstories behind the recipes and Ronstadt's colorful memories make this unique book "a song for the Sonoran borderlands."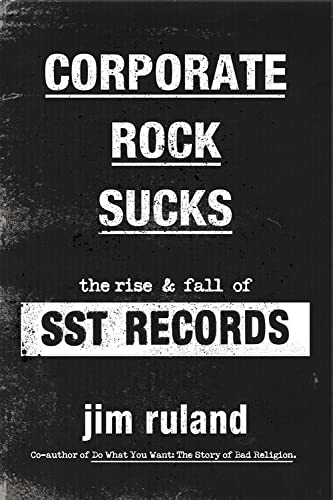 Corporate Rock Sucks  By Jim Ruland
Ruland is a seasoned music journalist that knows punk rock from the inside out. This narrative history shows the rise and fall of SST Records from their start in Hermosa Beach to become one of the most popular indie labels in the alternative rock scene. The unvarnished anecdotes spotlight iconic bands like Black Flag, Bad Brains, the Minutemen, Sonic Youth, Dinosaur Jr, Soundgarden, and more, who all had records on SST. Ruland goes behind the music describing some of the court cases, contractual misunderstandings, and other mishaps that sabotaged the label. Ultimately, his book celebrates the music and reveals the complexities involved when mixing art and commerce.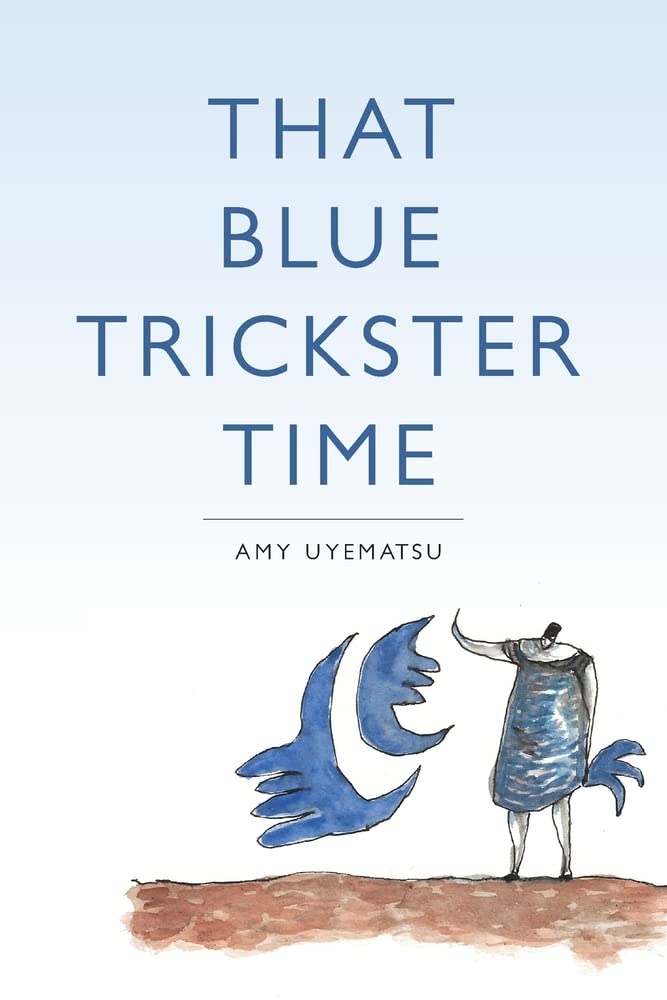 That Blue Trickster Time By Amy Uyematsu
Since her debut book, 30 Miles from J-Town, was published in 1992, Amy Uyematsu has quietly been one of Los Angeles's most important poets. Now in her sixth book, she reflects on the internment of her parents and grandparents with poems like "36 Views of Manzanar" and 
to her time working for UCLA's Asian American Studies Center with the poem "Dear Lawson." 
In the Spring of 1969, Uyematsu was in the first UCLA Asian American Studies class ever offered and she's been breaking ground ever since. The Pasadena-born poet is a pioneering poet and this new collection is an excellent introduction to her voice.   
Honorable Mentions
Light Skin Gone to Waste By Toni Ann Johnson
The Forests of California By Obi Kaufmann
Myung Sung: The Korean Art of Living Meditation By Dr. Jenelle Kim
A People's Guide to Orange County By Elaine Lewinnek, Thuy Vo Dang, and Gustavo Arellano 
Mike Sonksen aka Mike the PoeT is a 3rd-generation Los Angeles native. Poet, professor, journalist, historian and tour-guide, his latest book "Letters to My City" was just published by Writ Large Press. He teaches at Woodbury University.
Read More:
Stay in touch
Sign up for our free newsletter