Featured
Happy Hour Rendezvous: Saint
10:10 AM PST on January 29, 2016
Happy Hour is our new series that takes various, upcoming and established artists out to our favorite local spots, to enjoy a casual conversation over food and drinks.

Cheers to good music and good company ~
---
To kick things off, we'd like to welcome our first guest: LA native, Virgil Valdez, otherwise known as the shadowy dance producer, Saint.
The setting: Chef Ray Garcia's acclaimed Mexican American restaurant, BS Taqueria, known for their cocktails and changing specialties, like beet tortas and clam and lardo tacos.
We met up at this downtown hotspot on a Thursday evening, and got started with a Lazy Daisy cocktail, plus some chips and probably the best guacamole I've ever had. I must admit, I was mildly disappointed when he didn't seem nearly as hyped as I was over the delicious food (because we take food very seriously here in LA). What did get the seemingly reserved Saint going, however, was in affably, yet assuredly, voicing his ideas regarding the various topics we discussed—EDM scene, "trap" stigma, artistry, philosophy, and social media—and this made way for just the pleasantly engaging dialogue I was hoping for with this series/context. Here's what happened:
Are you signed to a label? Where would you sign?
I'm not currently signed to a label…Well, in dance music it works a bit differently, kind of goes on a release-by-release basis. I've put out stuff on Main Course, Dim Mak, Mad Decent, so I don't know if I really have a home…any place that would allow me to do what I want would be the ideal.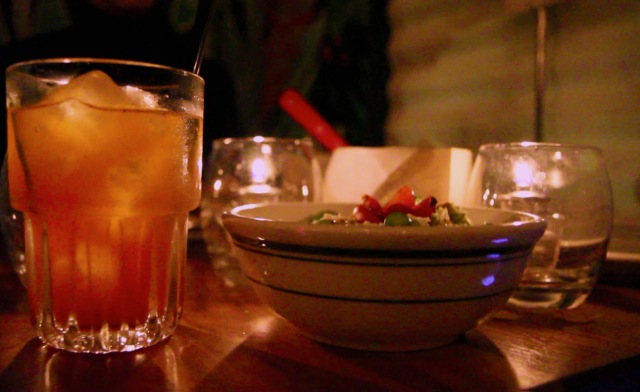 Remixes are common, but most producers don't usually put out remixes of themselves…Is there a reason why you like to remix yourself? Or just for fun?
That comes from…I'm very protective of my songs, and I don't like other people touching them haha. Sometimes, I'll make a song, for example, "Saki Bomb," it's a straight rap song…but how would this fit in the context of one of my dance-oriented sets?...where I don't have Cakes' presence to rap it in its original form? So, the solution would be a remix.
[soundcloud url="https://api.soundcloud.com/tracks/155704357" params="color=ff5500&auto_play=false&hide_related=false&show_comments=true&show_user=true&show_reposts=false" width="100%" height="166" iframe="true" /]

I loved the track, "Gijibae," with G-Buck, which was your massive hit…this is your guys' take on CL's "Baddest Female." Do you listen to much K-pop?
When we made that, we were really big on incorporating other sounds into the palette. Especially 100-bpm music was very standard at the time, so we wanted to use a lot of eastern percussion and instrumentals. We completed the instrumental, and needed something to fill the gap, and I immediately thought of CL, because I'm a huuuge 2NE1 fan, since their debut. She had recently put out, "Baddest Female," and we put that vocal on there, and it worked perfectly. So, it definitely stemmed from me being a fan of K-pop…I also like Boa, Hyori Lee…but I'm more into J-pop…
It's awesome to see some Asian rappers like Keith Ape and Kohh starting to get attention here, and be integrated into US dance music.
Yea. I think this is mostly an American thing, but we don't realize that pop music, and everything that exist here, exists everywhere else. It's just in another language. Whether I listen to J-pop or pop from Greece or France, I have no idea what they're saying, but I can hear the feelings they want to convey, or I enjoy the cadence of everything, and can tell if it's a strong song…Even thinking about people who listen to like, ASAP Ferg, in Korea, they don't know what he's saying, but they like the way he's saying it.
A lot of EDM artists resent being called "trap"…I can understand not wanting to be confined as an artist, but people need some way to reference the kind of music, right? Do you feel the same kind of stigma? Does it even matter to you?
I don't really run into the problem where people try to pigeonhole me, because I've been very adamant about not doing one thing. Looking at my past 5 or 6 releases: my song with Two Fresh was a lot more beat-sceney, right before that was "Operate" with JSTR, which is very experimental-house, before that, I put out a vogue, jersey-club track, and then a Lana del Rey EDM-trap remix..I haven't allowed myself to be confined, jumping from genre to genre in very harsh senses.
You music does, however, have a fan base along the twerk, jersey, bounce scene…which is interesting coming from LA, where that doesn't seem markedly present…at least to me, it seems like LA is characterized more along the lines of Soulection, Low End Theory, Wedidit, Mad Decent, and Stones Throw…
The first style I ever produced was Baltimore club music, so I guess it's sort of a progression from where I started musically…and then I got more into K- Swift, Murda Mark, Sage, Brick Bandits, and it just stemmed from there. I have a tendency to seek other sounds and go other places. I like things that are foreign to me, and try my best to be involved in that scene. I've actively sought out NY rappers, and became friends with them, and then kind of became a part of that scene. Same with jersey club: UNIIQU3 is one of my best friends, really cool with DJ Fire, Gutta and I have talked about doing stuff…
"I try to come from my own perspective, but pay homage to those artists really involved with that scene."
Now, in terms of your style and aesthetic…Do you wear anything else but black??
Noo! I've only worn black for 10 years. When I was 13, I kind got over the monotony of colors? Haha. I've always been..I don't want to say "old soul," I try to avoid tropes, cause it just sounds so hallmarky…I just like uniformity and people always know what to expect from me. Before I really jumped into music, I was studying English, and used to be a writer. So, I looked at people like Mark Twain, and you have a classic image of him always wearing that suit, keeping uniformity...and guys like Kerouc, they always have a look to them too.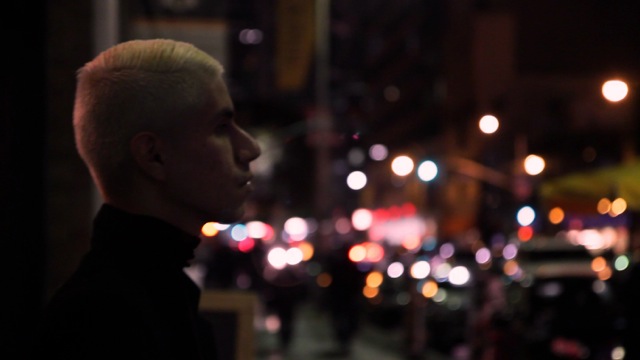 Who does your visuals?
I do everything—all my art, designed my logo with a calligrapher in Yemen, all my videos are co-directed…
"When I make music, I think about all the pieces surrounding it…Where in my set does this fit? What kind of story am I trying to tell with it?"
I don't understand artists that don't involve themselves in the visual aspect, because how can you not see the whole picture when you're creating an intense piece of work?
Not too long ago, you posted a photo holding Sartre's Being and Nothingness. Do you have a philosophical stance or perspective on life? 
I mean, even saying I don't like labels feels like a trope in itself haha…but I just like to be informed, again coming from a literary background. I like seeing every possible angle. I wouldn't say I'm an existentialist, but some of my thought processes are inspired from existentialism…
Maybe not as far as nihilism though? Haha
Yea, I wouldn't say I'm completely hopeless! Sartre has another essay that's transcribed, Existentialism is a Humanism. There was immediate backlash in that community, where they were like, "You're just encouraging people to be hopeless and be in love with your despair." But, I think the way he looked at it in this essay, was--
"Yes, there's a lot of problematic things, and happiness is based on other people that's what makes it so futile, but at the same time, that's why one should really seek out to find their own fulfillment, and give their life meaning because life is meaningless…like a silver lining."
Do you consider yourself a recluse, or introvert?
Mm, no. People just tend to think you need to be frivolous or extra for people to like them. In that sense, I'm not concerned with other people going, "Oh, he's boring"…No, it's just like, if I should speak, it should be worth someone's time. Again, coming from a literary background, I've placed a high value on words. That's why I'm so anti-Twitter, because people say things for attention, and you meet them in person, and they're not like that at all…Why are you doing any of this?
It's just compulsive…
It's word vomit.
And then you look back at it a few days later, and you're like, "Why did I even say this??"
Exactly, it feeds into this idea that everyone has something to say…Even with Snapchat, everyone has a "Story," but we don't, sometimes. Life can be super simple. I'm a huge Virgina Woolf fan, a lot of her art is about things just being so simple...
"A plant just being there, and that's just what is."
There's nothing more, nothing less…I'm sure if anyone sees how I operate, my twitter and what not…they think, "He's a recluse or he's shy"…but in the context of this day and age, maybe I am by comparison…but it any other time and place, I'm actually quite normal…So, I like existing outside of all that, especially in EDM and mainstream media, where producers feel like they also need to be comedians, and that's cool if that's you. I know some guys who are naturally a riot in person, but sometimes they feel like they need to compete with that. I'm just like, let me make music.
If anything, just compete with yourself..If you're trying to compete with other people, it's seems like no end…but if you're competing with yourself, at least it's more fulfilling and rewarding.
Exactly, that's why I'm taking my taking my time with this EP. How can I outdo Immaculate? How can I make club songs that are better than "I'm Lit"…about improving beyond that…Going back to genres earlier, some people will say, "You need to stick to one genre, be easily digestible, accessible, you need a context"--
"No, why can't I be the context? Saint sounds like all this, and the context is me, what I look like visually, how I represent myself and my ideas."
Coming to the end of the year, what were you highlights, lowlights even?
This past year was pretty terrible for me haha…but I think about some of the things that really did mean a lot: I'm really proud of the work UNIIQU3 and I did, I got to travel outside of the country to play music, and that was really big for me as well. I also released on both Mad Decent and Dim Mak, which is huge in the artistic sense. I finally have those stamps of approval, that's very gratifying…Oh, and I saw CL perform one of my songs on TV, that was cool.
What about any new year's resolutions?
I'm always trying to push myself—artistically, to be a better person, stay fit…It's never an immediate, "Oh, I need to buckle down." It's a working progress.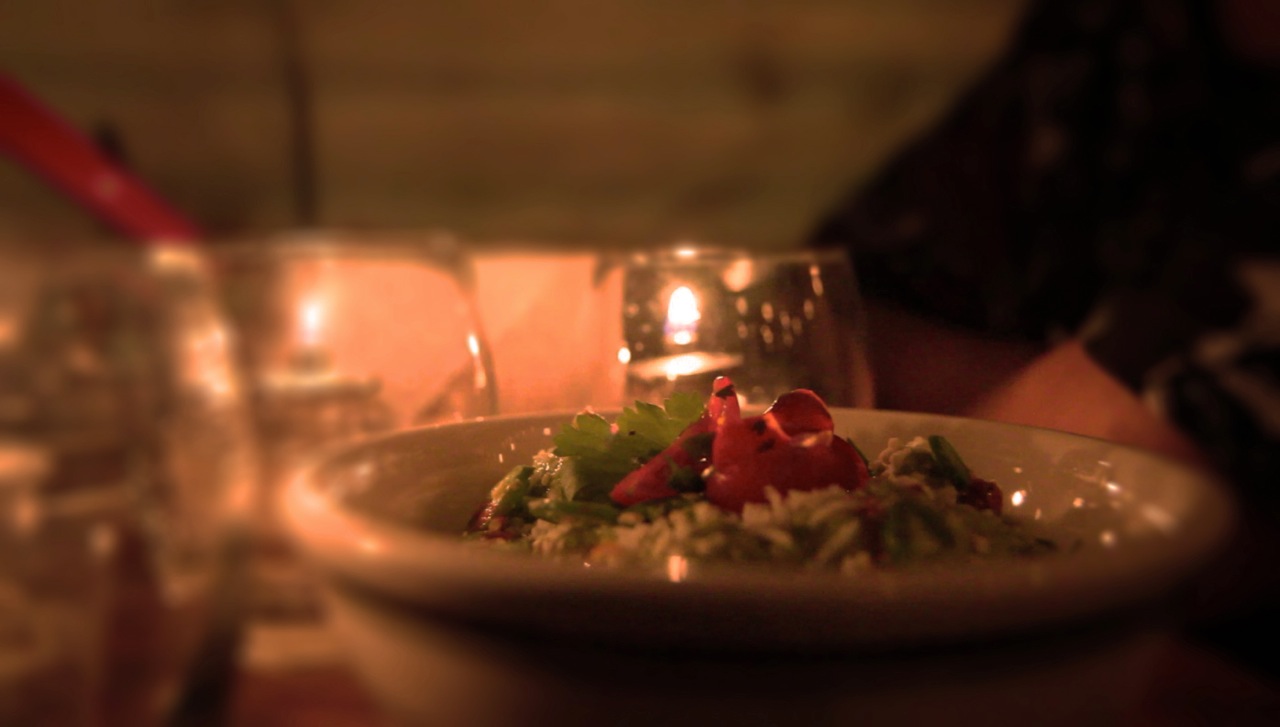 What can you tell us about your upcoming EP?
I'm really letting the songs come naturally, and trying to translate what the past 2-3 years of my life have been like…in a way that makes sense for me being in club music, but also telling things honestly. The EP is titled Melancholy. It's split pretty evenly between somber songs I co-wrote with other singer-songwriters, and also aggressive club tracks. On the songwriting side, I've really been inspired by Tori Amos, Fiona Apple…artists I really like, but never got to channel. This EP, I remade it 3 different times! The first time was so heavy, I was doing stuff with Sir Michael Socks and Danny Seth. It was cool, but didn't feel like what I'm trying to say...
"Now with singers, this EP is kind of about what happens when you reach that breaking point, and you cant bounce back from dealing with life…and betrayal…and what that does to your mind."
I'm already a really somber person…This past year was where I really couldn't deal with it all, that's why I took some time off…So, I could dwell on it or figure out how to translate it into my art.
[Condensed and edited]
---
Follow Saint on
Stay in touch
Sign up for our free newsletter