Taco Members Only
Meet Five L.A. Taco Members Who Keep Our Publication Alive
4:45 PM PDT on September 1, 2021
[dropcap size=big]O[/dropcap]ne of the most common questions I get as an Editor is How do you not burn out? 
Easy. 
Every single morning as I take my first sip of coffee and decide what feature will go up on the site today, I think of our members. To think that another person in Los Angeles loves independent journalism and their city so much that they are willing to open their wallets and support our crazy street-level vision for an inclusive city united by tacos and being informed is wildly inspiring. 
I think about every single member as they get up in the morning as well: What kind of stories do they want to read that day? Why do they find it in their heart to spend their hard-earned money on L.A. TACO? How is L.A. TACO going to beat the algorithms of social media that favor video over written stories? How are we going to win your attention span? 
It's this curiosity and commitment that drives me, and every single person in our tiny but mighty—and slowly growing thanks to you!—team. 
We are starting to see the light at the end of the tunnel in our member drive and our only 110 members short of our humble goal of 250 new members to sustain us and our mission to Los Angeles. 
If a little something in you starts to feel warm and fuzzy as you read this or if you've found your favorite taco in Los Angeles because of our reporting and can afford it, please consider supporting us by becoming a member yourself. If you can't swing a full membership, you can also buy some of our merch and support us that way too. Lastly, a one-time donation comes in clutch as well. 
Every single penny goes to funding our for BIPOC, by BIPOC Los Angeles. 
All this romanticism aside, L.A. TACO would not be around if it wasn't for our loyal members.
Meet five of them from our 'Meet Our Member' section chosen at random from our Members Only newsletter written by Hadley Tomicki, an L.A. food writing OG and co-founder of the site.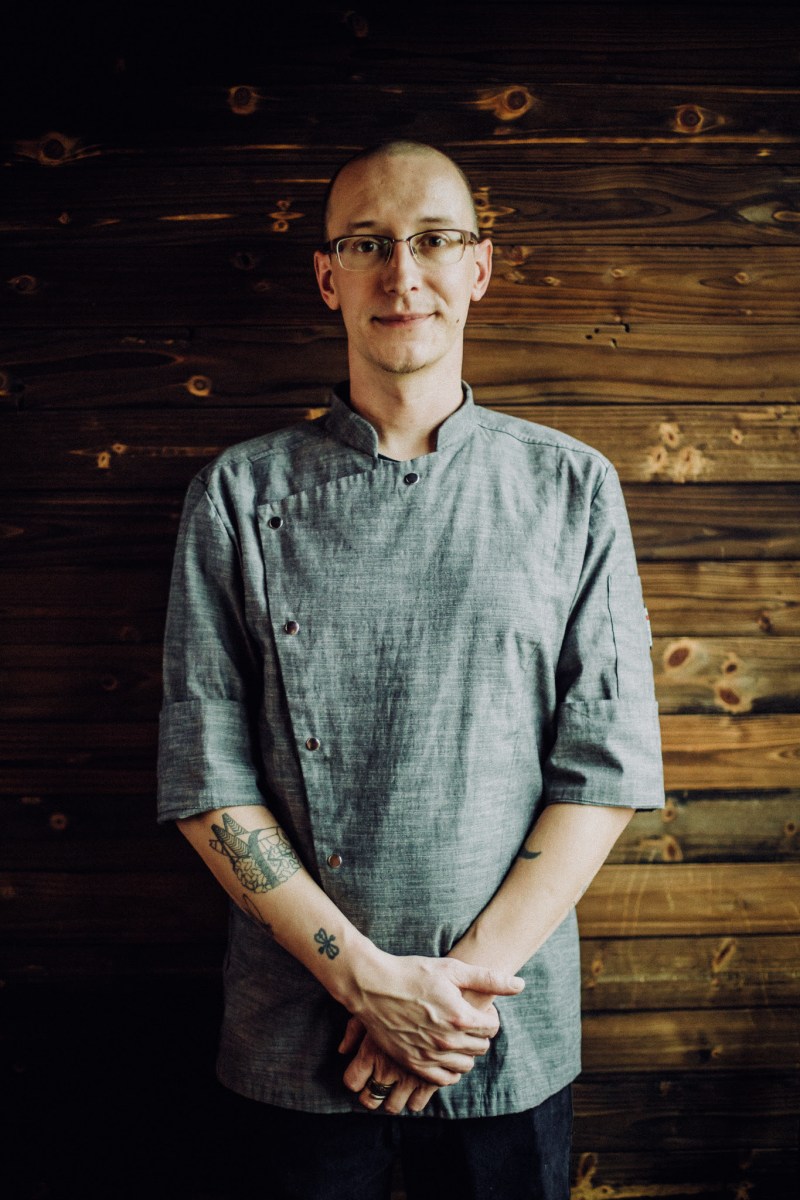 Name: Ethan Happe 
Hi Ethan, where are you from? I grew up in Iowa and spent about 14 years in Omaha, NE (a weirdly good food town) before moving to L.A. (technically Glendale). 
What do you do for work/fun? I am a chef with the goal of promoting the concept of edible insects (entomophagy). 
Wow. How'd you get introduced to L.A. TACO? I think I was introduced to L.A. TACO at the Mesamérica event during the 2019 L.A. Food Bowl.  
What's your favorite taco in L.A. and beyond? The best tacos I've had in L.A. were from Guerrilla Tacos, and the most perfectly cooked shrimp I've ever had were on them (worth noting that shellfish are basically just big dirty water bugs, and if you like eating them but land bugs are a hard "no" for you, there's probably something going on there that you might want to unpack). 
And for the sake of nostalgia, I have to say that my favorite taco of all time is the fish taco at La Juanita's in Sioux City, Iowa.  It's just fried tilapia & pico on two small corn tortillas with a couple slices of lime on the side.  It's so simple and every single element is perfect.  I'm sure the price has gone up a little but they were exactly $1 with the tax already factored in when I was growing up, and as an adult, I've spent like $17 on an "elevated taco" with grilled sea bass, house this, house that, a dozen accoutrements, etc. that would never come close to being as satisfying as a perfectly fried piece of fish with a little lime juice on a quality tortilla. 
Anything you'd like to see more of on L.A. TACO? Maybe a "Best Chapulines in L.A." list (my current vote is for Guelaguetza).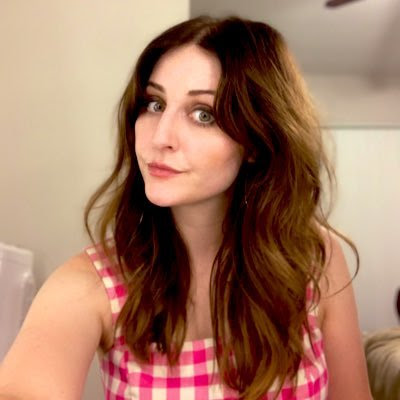 Name: Claire Downs
Where are you from? I'm from Chicago and live in Hollywood now, in a bungalow court that used to house Gloria Swanson's dancers and singers.
What do you do? I am a writer. Right now, I'm working on a Dreamworks/PeacockTV show for kids, but I'm also freelance writing for The Dipp. In the past, I've done work for Adult Swim, ELLE, Bustle, and Vice. I've done a little food writing for LAist, and I honestly think food writing is the hardest because it's tough to write on a full stomach.
How'd you get introduced to L.A. TACO? I joined a coalition of freelance journalists in solidarity with L.A. Weekly's staffers when they were laid off -- the publication was bought by a conservative owner and has been sadly "flipped" to reflect those politics. Through attending organizing meetings, I met some great writers who eventually became L.A. TACO contributors. In the wake of the L.A. Weekly layoffs, I feel that L.A. TACO has really carried the mantle of alt-journalism about left politics and issues of immigration, workers' rights, and racism in these tense times. Thank you!!
What's your favorite taco in L.A. or beyond? My favorite taco is Leo's al pastor taco, or a mulita (if that counts), from Leo's Tacos Truck. 2 mulitas = the perfect quick, small dinner.
Anything you'd like to see more of on L.A. TACO? I kind of wish there was a Gawker Stalker-style map for the food trucks that move around. But otherwise, you all keep doing your awesome thing!
Any words of wisdom for the L.A. Taco community? If L.A. TACO says a food item is "worth the drive," believe them. Just get in your car and go. I recently checked out Kobee Factory for some amazing Syrian food, thanks to just biting the bullet and driving up there!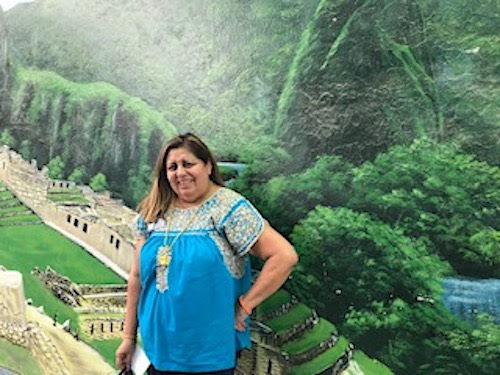 Name: Margaret "Margie" Hernandez
Tell us about yourself.  I grew up in East LA near 6th and Indiana. I attended Rowan Avenue for kindergarten and Our Lady of Lourdes from 1st - 7th grade.  My grandparents owned a home, which was located in the middle of what are now the northbound lanes of the 60 freeway near 3rd Street.  We moved to Whittier in 1967 and I completed high school there. I was admitted to Stanford University on a scholarship and graduated in 1975.  After a career with the Port of Los Angeles, I am an active member of the Rotary Club of Wilmington. I live in Carson, but I am deeply involved in the Wilmington community, which reminds me so much of my beloved East L.A.
How'd you get introduced to L.A. TACO? I became an L.A. Taco member to support its alternative message and commitment to our Latino roots and heritage. My goal has always been to move our gente forward by giving them a voice, education, and the skills to survive and prosper in our world.
What's your favorite taco? The hard shell chicken TACO at Maya Restaurant in Wilmington.
Anything you'd like to see more of on L.A. Taco? Keep doing what you do to keep it real, and I will continue to support your efforts.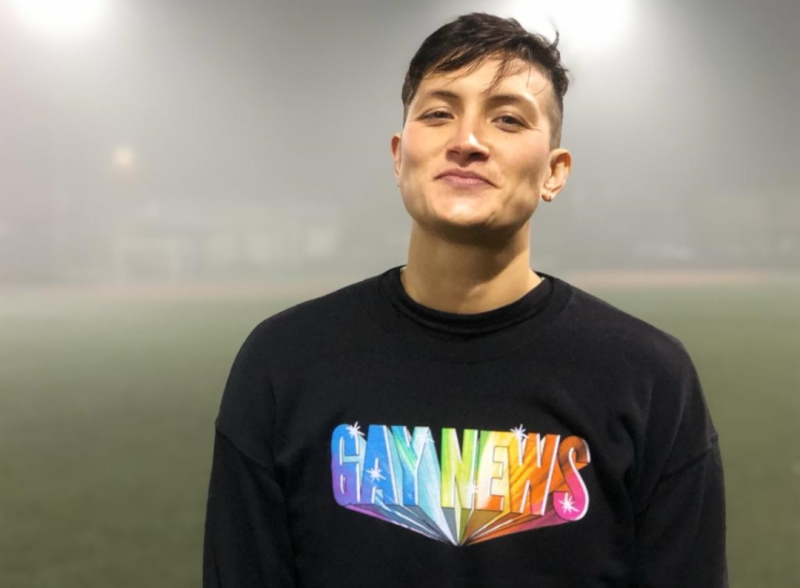 Name: Anicia Santos
Hi Anicia, tell us about yourself. I'm from Saipan, an island that's part of the Commonwealth of Northern Marianas Islands. I live in what I understand is Kizh land (in the area also called Los Feliz). I work at a global public health initiative as a technology consultant.
For fun, of course, I try as many different tacos as I can. I like to hike with my 80 lb. dog, Ike, who multiple unrelated sources have said is the most handsome doggo they have ever seen. I love to cook big meals and I'm an aspiring gardener, although my partner would use different adjectives to describe what I do in our yard.
How'd you get introduced to L.A. TACO? I learned about L.A. TACO, I think when the People's City Council retweeted or liked a tweet from y'all.
What's your favorite taco in L.A. or beyond? I have yet to do more sampling but Leo's TACO Truck's al pastor on Sunset is my current local favorite. My all-time favorite is the chicken tinga taco at El Huarache Loco at the Alemany Farmer's Market in San Francisco.
Anything you'd like to see more of on L.A. TACO? Maybe something about who's got the best hot sauces. More hot sauce and taco pairing content.
Any words of wisdom for the L.A. TACO community?Don't let your friends tortillas get too soggy. If they're running late you should probably eat that taco and then just order more.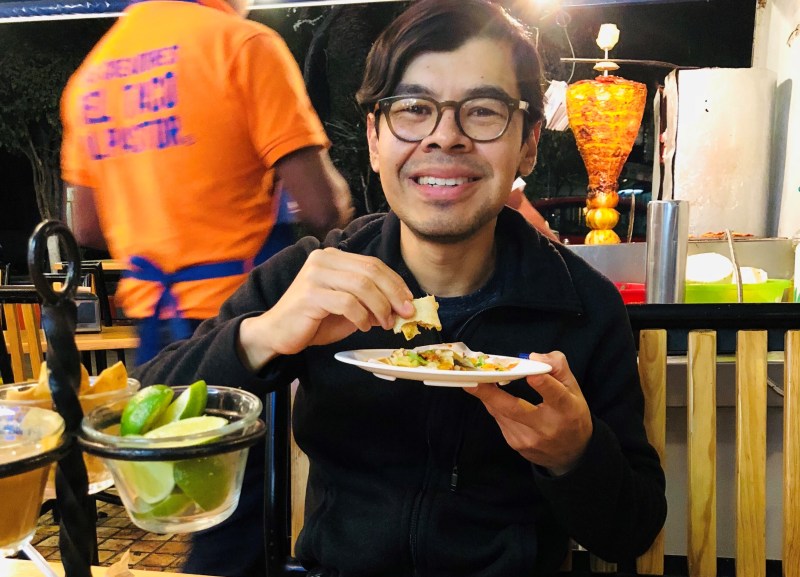 Name: John Sauceda
Hi John, where are you from? I grew up in central Texas and spent some time in El Paso before moving to San Francisco for my fellowship and eventually my work. My wife, daughter, and I just moved down to West L.A. from the Bay Area and so are we are excited to explore the richness of L.A.
What do you do? I'm a professor of medicine and do HIV care and treatment research across the U.S. with marginalized communities, especially Latinx populations. I'm deeply committed to serving those understudied through my research. For fun, there is nothing better than hiking, riding bikes, and eating together with our daughter, and exposing her to the world of tacos. 
How'd you get introduced to L.A. TACO? When we moved to L.A. we made a commitment to support the local scene, be it restaurants, stores, etc., and I really wanted to support local journalism. I found L.A. Taco by searching for tacos off Olympic Blvd, which is near a clinic I have an ongoing study at.
What's your favorite taco in L.A. or beyond? Being from Texas, I can say that the flour tortilla and breakfast taco reigns supreme. As a kid, on the weekends, we'd order barbacoa by the pound (which is cow's head in Texas) from a lady's house in San Antonio, which came with diced onion, cilantro, lime, and flour tortillas - it was simply the best.  In L.A., I really dug Tacos de Canasta El Abuelo because I never had the honor of eating one until this year, and I like my tacos with just 1-2 ingredients and some salsa.
Anything you'd like to see more of on L.A. TACO? Menudo! It was something I grew up eating and feel like it is underrated to the broader food community. I'm hoping to pass the menudo tradition on to my daughter, cleaning trip and all!
Any words of wisdom for the L.A. TACO community? I'd like to think you could replace "dinner" with "tacos" from the opening line in the Art of Eating and it reads just the same... "Next to eating good dinners, a healthy man, with a benevolent turn of mind, must like, I think, to read about them." Amen.
Editor for James Beard Award-winning L.A. TACO. Associate Producer for JBA-winning Las Crónicas Del Taco. Former restaurant scout for Jonathan Gold. Co-Author of "Oaxaca: Home Cooking From the Heart of Mexico (2019, Abrams) and "Asada: The Art of Mexican-Style Grilling" (2023, Abrams).
Stay in touch
Sign up for our free newsletter