Music
Happy Hour Rendezvous: Angel
9:54 AM PDT on August 4, 2016
Happy Hour is our new series that takes various, upcoming and established, artists out to our favorite local spots, to enjoy a casual conversation over food and drinks.

Cheers to good music and good company~
---
Coming to us from the UK ends, multi-talented R&B artist, Angel, visited LA for the BET awards, plus to catch up with Motown Records as their latest signee. After a quick squabble about whether the food is better in London or LA, Angel and I ordered a pitcher of sangria and proceeded to enjoy our rendezvous at Cha Cha Cha: a local landmark for contemporary Caribbean food, best known for their Jamaican Jerk chicken and assortment of tapas, although my personal favorite is the Cayman Paella (they also serve a great brunch special with bottomless mimosas).
We spoke about Angel's high aspirations for bridging the gap between UK grime and American R&B, the importance of expanding your horizons and evolving in order to keep up with the times, and his overwhelmingly positive tone and perspective, so rare to the rap world.
Check out our conversation below:
You've stated that you're interested in bringing the "real Black British culture" to the states...Can you explain what that means to you?
For me, bringing the Black British culture to the states means…I got a particular sound, which they call "Urban R&B" music, and they haven't got the platform in UK…a place like America, they do have a platform for what I do, where they have a better understanding…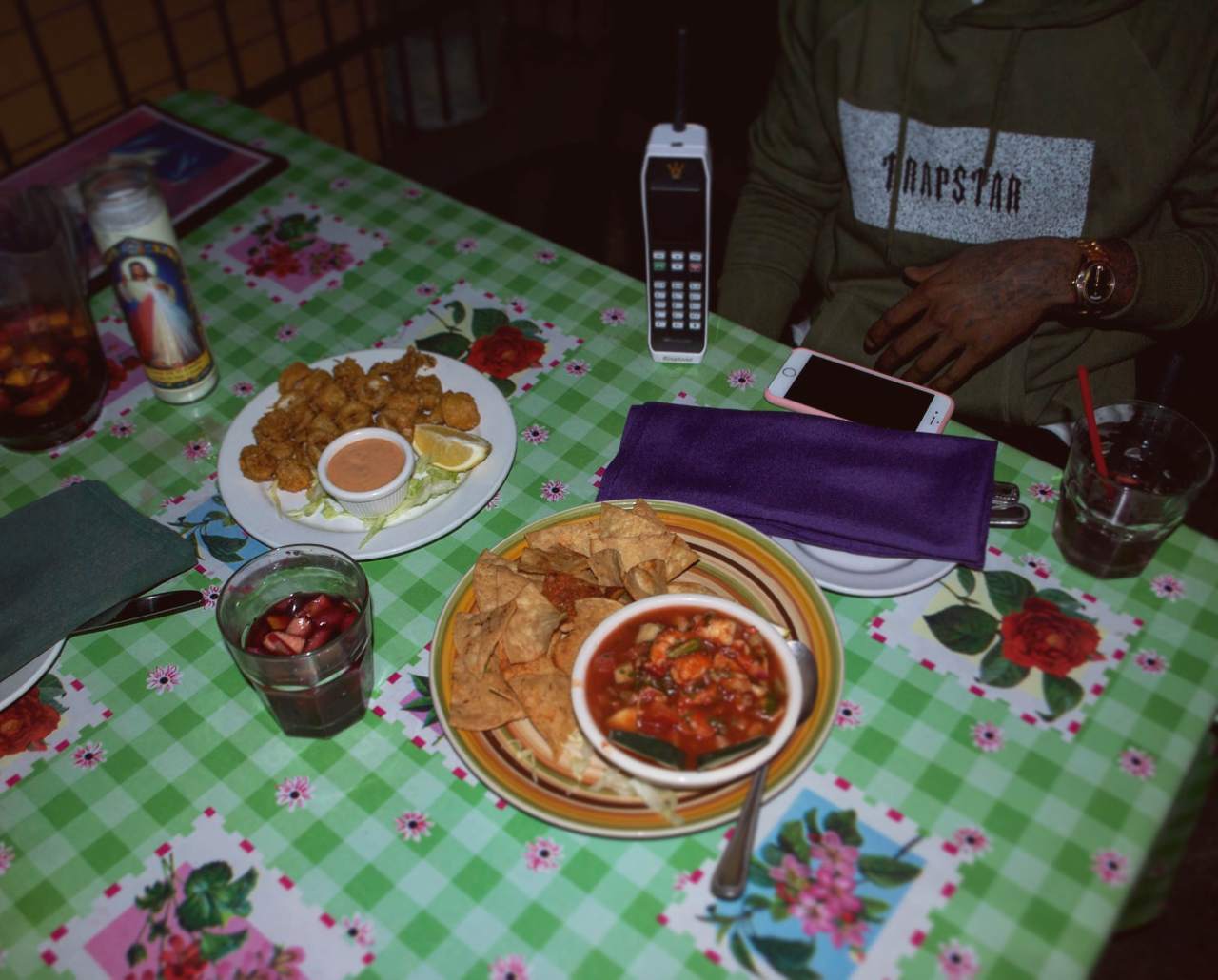 So to be like the UK representative…
Yea, represent where I'm from since all my inspiration comes from the UK, based on my streets, my hood, and where I grew up…I want to take that and portray it over here, and let the world see it for what it is.
Coming from a musical family, as a child, you were in a band with your siblings called, Charles Family...is it true you guys performed at over 300 schools?
Yeaa, yeaa, we done all of that…that was fun. I was the lead singer, but we could all sing, played instruments…I had fun my singing days on the road. They showed me everything I know, in terms of confidence, just…knowing how to be among others and social skills…I started that when I was like 10, so having that support when you're down and stuff. Growing up in a household full of music…my dad gave us the inspiration. It all came from my dad. He used to play all the top Jamaican artists that came to the UK at the time…being around that built a strong love and passion for music. After reggae, I slowly went into…grime stroke, hip-hop stroke, R&B…that's when I used to explore my horizons…My dad's just a Rasta man, reggae and revival in the house…
That was just the door opener…
That was the door opener…It was like, you love music now, go and check out all these things…and I found my love, for what I love best, R&B.
Are there specific R&B artists that really put you on?
Yea. We got people like Jodeci…We got people like Mint Condition…You got Brandy…You got Prince…Obviously the one and only legend Michael. We all grew up to him, he showed us things beyond music…and just taking elements of loads of different artists and create my own thing.
So, I became interested in your music because of how it merged R&B & grime influences, including collaborations from the likes of Stormzy, Wretch 32, JME, and Sneakboo...and I'm curious how this came about, because R&B or pop is so different from grime, but it works…
I feel like…it's definitely just going with the times, listening to what's out there, what's relevant, and not copying it or nothing like that…but doing something that's your own, but has got the same currency, you know? And that's where the grime comes in…I could just do like 90s star R&B, but I would come with a grime flow…and it doesn't make it that 90s R&B anymore, but just a current one…
Yea, and that's the case when artists are open-minded, and listen to all different types of music…Some artists just want to listen to only their genre…
You can't do that though…cause when the time comes for it to change, you'll be stuck in a hole…
And it's always changing…If you could collaborate with any 3 artists, dead or alive, for one ultimate song, who would you choose?
Prince…Brandy…and Stevie Wonder.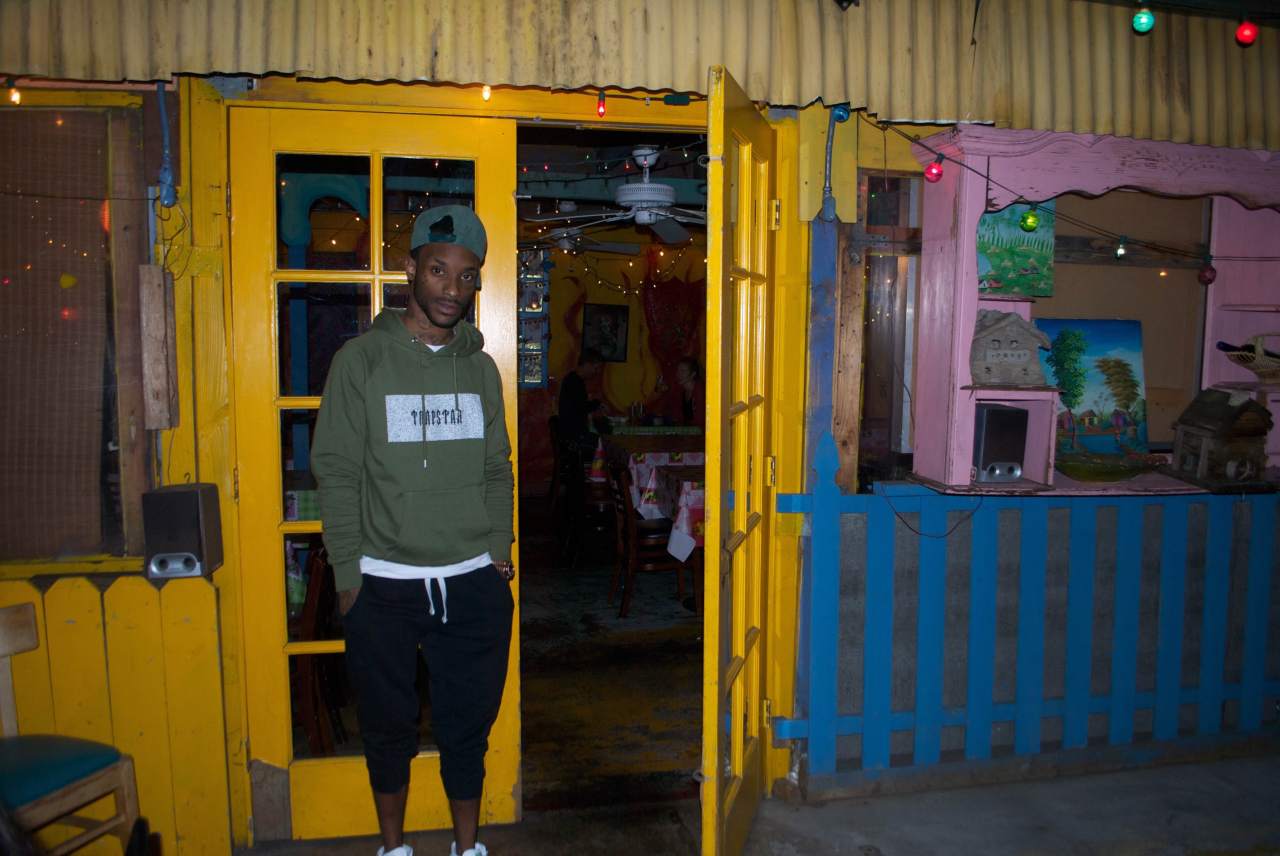 Those that do know of you, probably know you from your hit, "Wonderful," but that was four years ago, and your latest album, Possession with Intent (2014), poses a much more mature sound...and singles like "Rude Boy" and "Tongue Song" demonstrate how you've evolved along with what's relevant. Can you talk a little about what's happened in the past 4 years?
Well, to be fair…what you just said about evolving to be relevant…I definitely thank you…Even before I came out with "Wonderful," your sounds like "Rude Boys" and "Tongue Songs"…I was doing that, I had that under my belt. It's just at that time, I was at a stage where I had to compromise to a certain extent…and that's how I kind of…swerved off…to me doing the true R&B I love…
Back then, you seemed to be doing more clubby type music…and that style was popular then…
Kind of…also, don't forget, at this time, I wasn't really planning on being an international artist. Well, I was in the mind, but the set-up wasn't…it was for home, for UK, so I had to compromise in the sound, where I could sell records where I was…and that's what I'd done, and that's how "Wonderful" came about. That was a good moment for me, I'd never regret that…opened a lot of doors…and the message was definitely powerful. I definitely mean that message, but I feel like the music I'm doing now is more true to me, and more uncompromising, more relatable, and more popular...all the music I've been doing is music you would genuinely hear in the club.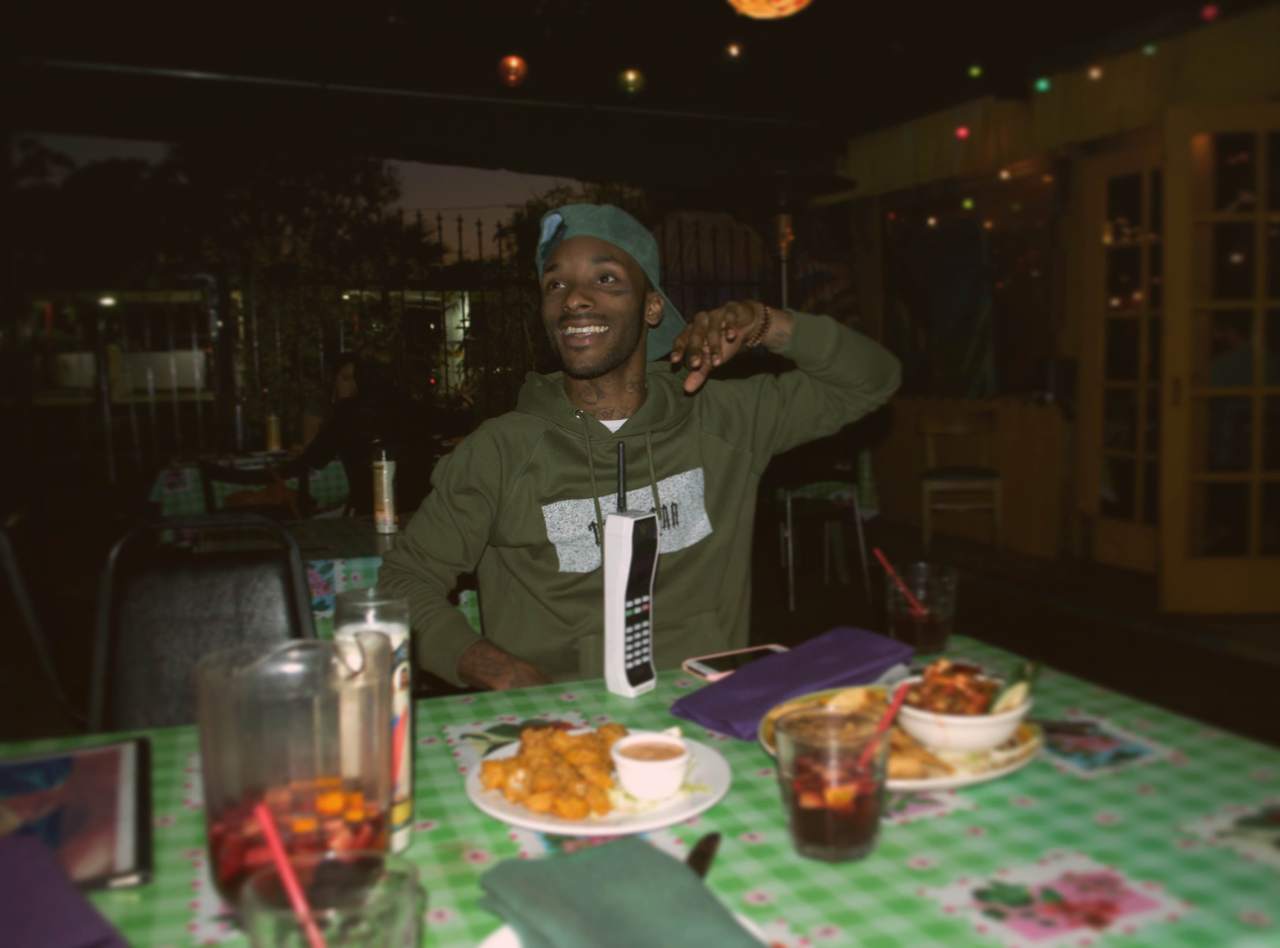 Let's talk about your last album, Possession with Intent, and how that came about?
Yea, no doubt…Signed to Motown over here now, and it's a great situation really...Coming from the UK, transformation to the states now, and having the opportunity to present my music and explore out here is the sickest thing…cause that's what I've wanted to do forever. I got an amazing team around me, and most importantly, I got some incredible records, cause the music has to speak for itself…right now, just finishing the new album, fine-tuning it…I've worked with incredible producers and songwriters out here, but majority of the album I've wrote and produced myself. I'm really excited about putting it out in the right timing…
A couple congratulations are in order, since you signed to Motown Records, which holds such a legacy, and then also coming under the wing of Swizz Beatz as your mentor. How did that relation develop? Anything in particular you've learned from Swizz that's stuck with you?
I've grown up listening to Swizz, and following the whole Ruff Ryder movement, and the blessings of life gave me the opportunity to meet him…I met Swizz on a jet, on some other stuff…with this Formula 1 driver, Lewis Hamilton…I was in some business with Lewis, and he was on the plane. We spoke the whole flight and just built this bond.
He'd hit me from time to time, and I'd hit him, and one day, he was like, "You know what, I really want to figure this out, with you and your team, anything I can do to help"…and we got it all in place. He showed me a lot of things. He's flown me out to New York, chilled out, he's just taken that time out for me…given me lots of words about things he's been through…and he would always say, "You remind me of me when I was coming up"…so he's like, I'm going to give you these words, take it, and win win win…and he's so genuine as well to me.
Another thing I noticed about your music, especially for the hip-hop world, is the positive or upbeat sentiment...a lot of hip-hop artists typically express dark, depressive themes or their self-medication...but you have such a different perspective, your music is almost the opposite, rather, very hopeful and optimistic. Is that just your general perspective on how you see things?
So like, I'm on Google a lot…I'm in the street a lot…I reason with elderly people, and you see when you sit down and talk to elders, you will learn a lot…They will show you things, and everything just stays in the back of your mind, maybe subconsciously…So, you might just be there writing some shit, and be like, "Where did I get this from? I don't even know what I'm saying, but it feels good and I know it makes sense"…sometimes, things you've seen or heard, little bits and bobs, and everyday life.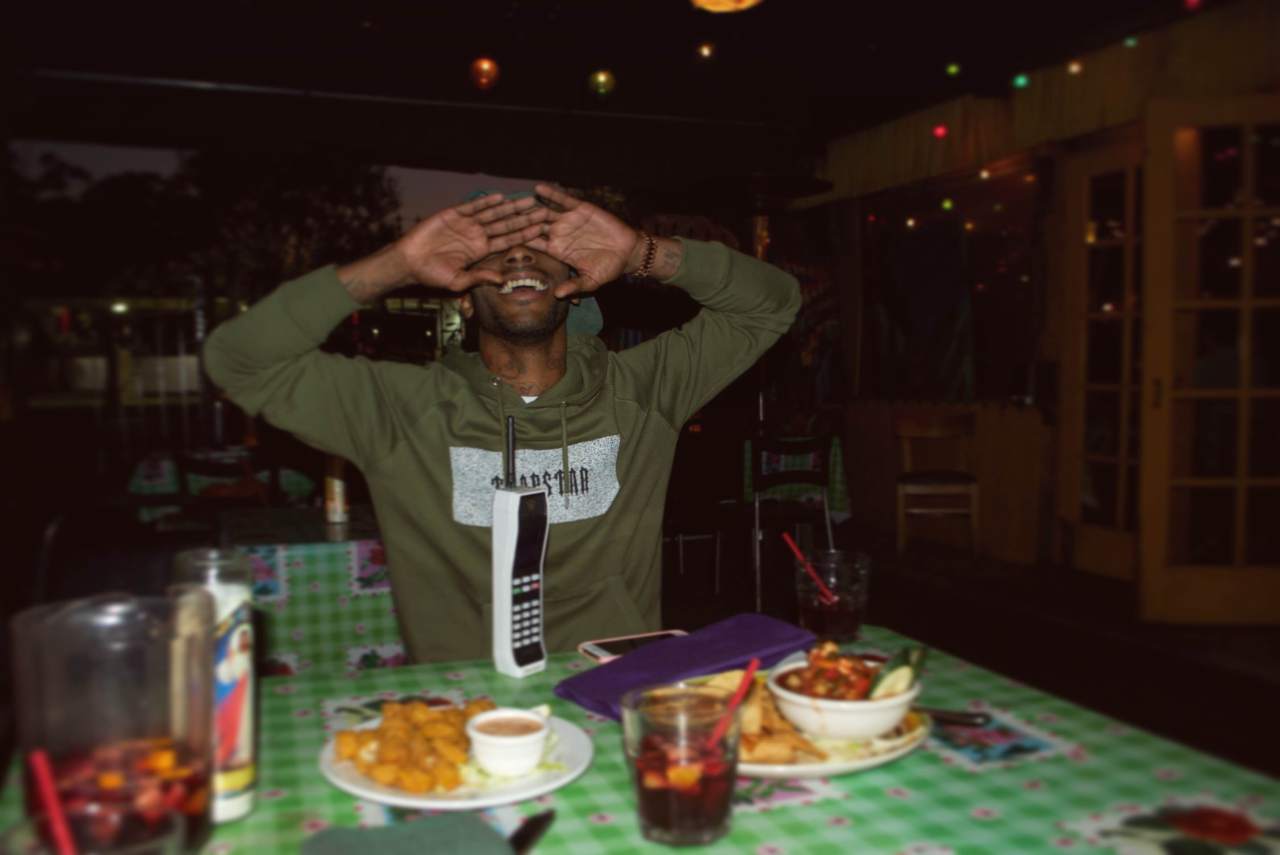 But do you realize that you do have a significantly more positive perspective than similar music that's popular right now? I typically listen to pretty dark music, but at the end of listening to your album, I'm like, "Wow, this is just really happy"…So maybe you don't even realize you do have this positive, good energy about you…
Well, wow…thank you. I appreciate that, that means a lot to me…
Also, it's generally seen that pain inspires some of the greatest art, and this may sound cheesy, but do you find that you're inspired more by love and hope than say, heartbreak or melancholy?
Most definitely, I'm inspired by love…and definitely hope…You said the two…You hit the nail on the head!
What about any other particular interests like books, films, art…?
I love wildlife. I love crime and investigation…documentaries, all that real life stuff…
Like what?
Snapped: Women Who Kill…Killer Kids…48 Hours…
Wait, so you watch really depressing shit, and then your music is here like…
Do you get it? So that's why I put in more time to do the opposite…It's like "whoa" when you really check it., so I like to watch the harsh reality of things, and then watch the fairy tale things, and watch the things that might be half and half…and put my own spin.
Lastly, what can we expect from you for the rest of this year?
For the rest of this year, just expect a consistent storm of records. Tunes tunes tunes!
Follow Angel on
Stay in touch
Sign up for our free newsletter