Events
GTFOLA! Our Weekly Event Guide to Get You Out of the House (St. Patrick's Day Edition!) ~ Vol. 3
2:41 PM PDT on March 16, 2018
Welcome to GTFOLA!, your guide to the best stuff to do in Los Angeles every week, lovingly compiled and curated by longtime L.A. journalist & native Angeleno Lina Lecaro. Every week, Lina provides a week's worth of culturally diverse happenings designed to get you out of the f*cking house — from live music and clubs to classes and screenings to art shows and weird stuff you had no idea was going down in your own backyard. Here's what'll get you out this week:
Fri. March 16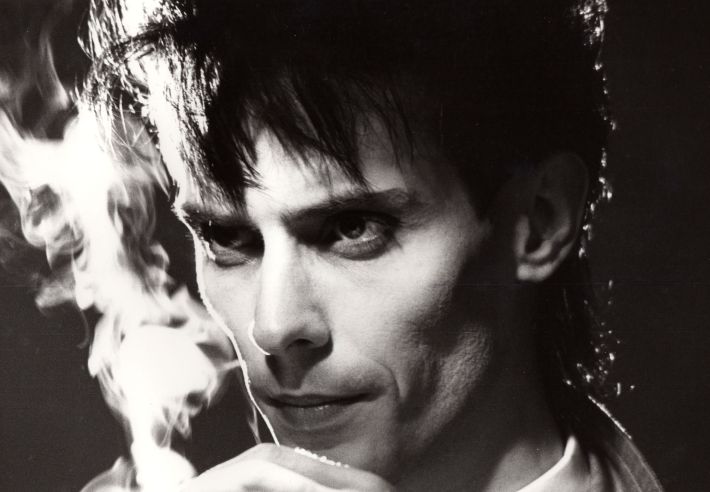 If there is one band that epitomizes the "Goth" aesthetic and vibe, it's gotta be Bauhaus. "Bela Lugosi's Dead" remains a definitive dark anthem for a new generation of fishnetted music fiends, and the renewed attention for the band's cover of David Bowie's "Ziggy Stardust" (as seen in the movie The Hunger) since he passed away, has only solidified the band's iconic status. Drummer Kevin Haskins (who's also provided beats for offshoots Love & Rockets, Tones on Tail, and more recently, PopTone) has chronicled his years with Bauhaus in a new tome called UNDEAD- The Visual History and Legacy of Bauhaus, a gorgeous photo and ephemera-heavy coffee-table book filled with anecdotes and stories about his time in the band, and he'll be signing it at Lethal Amounts tonight, from 8 - 10 p.m. Books will be sold at the gallery or bring your own copy to be signed. No records, cds or other outside merchandise allowed. 1226 W. 7th St. 8-9pm. More info. here.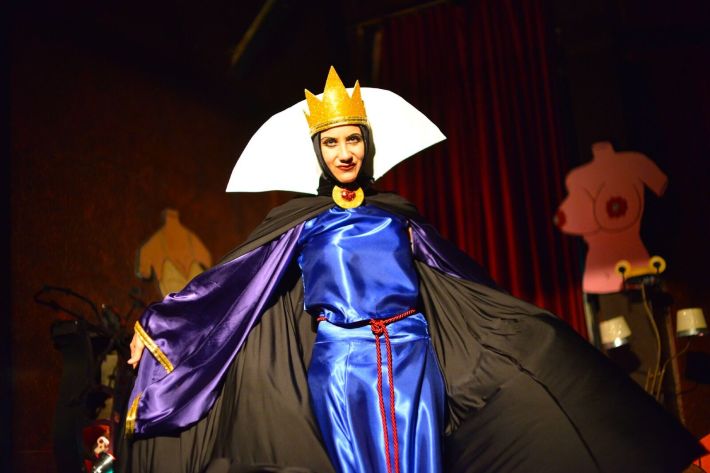 One of LA's most creative and subversive burlesque shows, Peepshow Menagerie marks the 10 year anniversary of it's most magical theme ever tonight. For the past decade, producers Chris Beyond & Miss Angie Cakes have done their striptease show "Dizney Style," parody-ing the happiest place on earth. Burlesqueland always sells out to delighted crowds, fulfilling everyone's fantasies about cartoon princesses and those va-va-voomy villains too. This time they promise their biggest house of mouse mayhem yet. The skits range from the classic movie characters to theme park rides and more. Comedy, magic, and music are also presented as part of the variety spectacle. Doors at 9 p.m. 18+. At Fais Do Do, 5253 W. Adams Blvd. More info. here.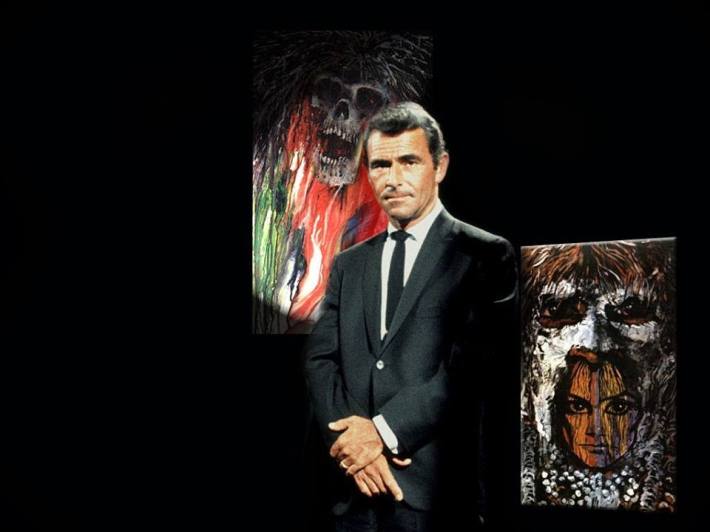 Holiday re-runs and T.V. marathons have kinda ensured that The Twilight Zone is part of everyone's childhood nostalgia, no matter one's age. But the show's host, Rod Serling, had another program that 70s kids, retro nerds, and weirdos recall and love even more. And trust me, NIGHT GALLERY was way creepier and way cooler too. The horror-themed anthology ran on NBC from 1969 to 1973 and it features Serling providing spoken intros just like on the Zone, only he did while walking in dark gallery filled with macabre art, each painting representing a different episode. Artist Tom Wright created all the haunting works, he'll be in attendance at this exhibit preview (official opening is Saturday) along with Jim Benson & Scott Skelton, authors of the book Rod Serling's NIGHT GALLERY: An After Hours Tour. Preview ticket includes: sneak peek of the exhibit, featuring paintings from the show and new tribute paintings and sculptures created by the likes of Norman Cabrera, Mark Tavares, and Bob Lizarraga, plus an exclusive print created exclusively for the pre-opening event, photo ops, hors-d'oeuvres, and refreshments. 2904 W. Magnolia Blvd. Burbank. 6-9 p.m. Info. and tickets here.
Sat. March 17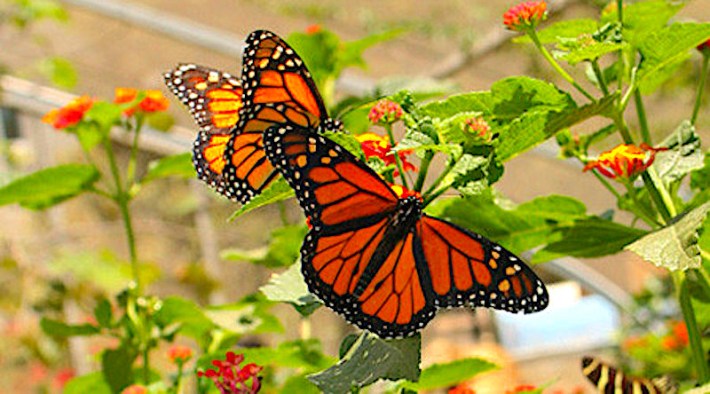 The Natural History Museum of Los Angeles (NHMLA) gets extra wild this weekend for LA Nature Fest, with over 30 exhibitor booths in partnership with local organizations, presenting an array of animalistic amusements including access to scientists and nature experts, live animal shows and nature walks, gardening tips for attracting wildlife, nature and animal themed crafts, bird watcher walks, and more. In the Nature Gardens outdoor space (where museum scientists do their actual research every day!). L.A. Nature Fest is included free with Museum admission. Use this hashtag to share your adventures: #LANatureFest. 900 W. Exposition Blvd. Info. and tickets here.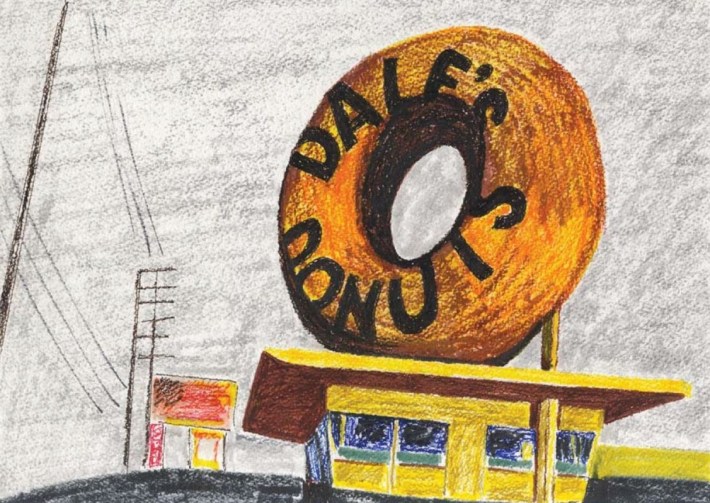 Some Place Chronicles, a set of four bilingual books and related public events, explores the character and history of lesser-known L.A. neighborhoods and their residents in four unincorporated towns of South Los Angeles including East Rancho Dominguez, Florence-Firestone, Lennox, and Ladera Heights. Gentrification, education, community identity, and demographic shifts are covered in a series of events beginning this Sat., 1 - 3 p.m., with book distribution and a reception for artist Jeannene Przyblyski's A Paseo Through Time in Florence-Firestone at Florence Library, 1610 E. Florence Ave.
(Other events include a community film screening + book release reception for Thomas Lawson's East Rancho Dominguez: I'll Make Me A World at East Rancho Dominguez Community Center in Compton, on Thurs. 3/22, 5 - 7:30 p.m.; and a reading by Harry Gamboa Jr. of his book Lennox: Colorful Place to Land and Thomas Lawson with his East Rancho Dominguez: I'll Make Me A World. Location TBA. Books are available free to the public at libraries and community centers in each of neighborhood.  More info. on the books and events in LA here.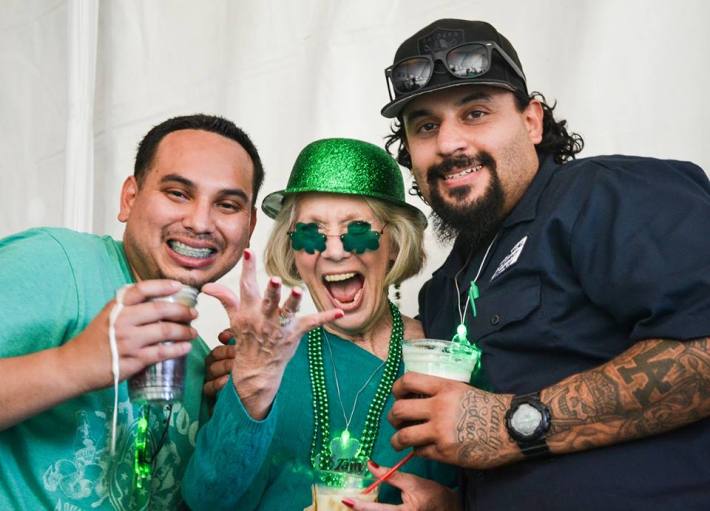 🍀 The BEST St. Patty's Day Parties!
Wear green. Get drunk. Ignore the historical significance of the date. That's the holiday spirit! Here are the best places in town to do all three this year:
Tam O' Shanter
One of the best Patty parties in town every year, The Tam will be open at 11:00 a.m., with a special music tent area in the parking lot opening at noon,  live music, green beer, food, raffles, and the unveiling of their brand-new patio. 2980 Los Feliz Blvd. More information about VIP tickets including a buffet and more here.
Farmer's Market
Picking up a plate of Maghee's famous corned beef and cabbage, then heading over for some green beer at the nearby bar, EB's, is an LA tradition that's family friendly and fun…Fighting for a spot in the Grove's jammed parking structure, not fun, but almost worth it! 6333 W. 3rd St. More information here.
Hollywood "Crawl of Fame"
This St. Patrick's Day Parade through Hollywood features live Irish Music and drunken revelry galore at the following participating liquor holes: MiniBar, Ever Bar, The Parker Room, Sassafras, Sunset & Vinyl, Lost Property, and Three Clubs. ($25 ticket includes a taste of three liqueurs and three whiskeys, along with a brief education on each, and the kickoff cocktail at MiniBar). 3:30 p.m. 6141 Franklin Blvd. Tickets available here. 
Sun. March 18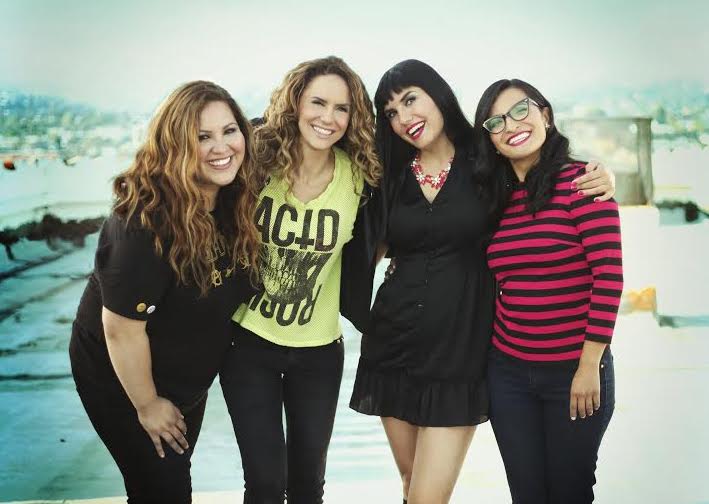 L.A. Journo Jonny Whiteside monthly musical shindig The Messaround Celebrates "Woman Power" this month: Latina pop-punkers Go Betty Go, Country crooner Tracy Dawn, psych-pop songstress Azalia Snail, soul singer Laura Smith/Talkin' Treason, the sublime New Folkster Susie Glaze, L.A. woman Jane Cantillon (of Dick & Jane Family Orchestra), swingin' twanger Nadia Lanfranconi, punkette Tracy Walker / The Walker Brigade and a special surprise guest that Whiteside calls "a walloping humdinger of a forceful femme headliner." At Joe's Great American Bar & Grill, 4311 W. Magnolia Blvd. Burbank. More information here.  
Mon. March 19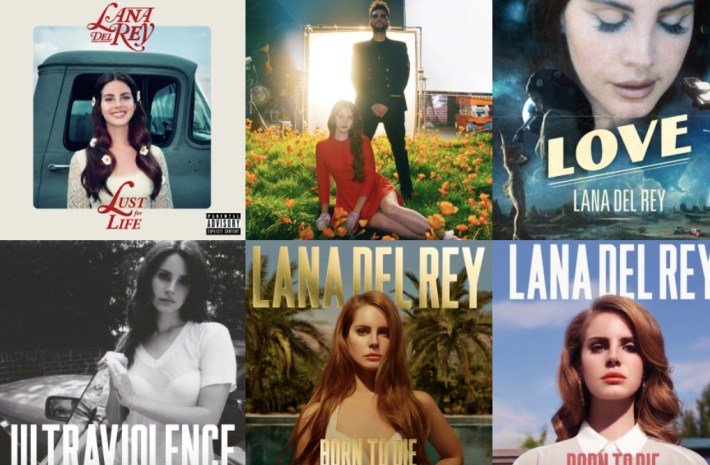 The drag dolls of Exposure! get torchy and sultry, as they take on the music and retro style of Diva Del Rey, a.k.a., La Lana, in Night Of A Thousand Lanas.  Performances by Crystal Palace, Mary Magnum, and more TBA. Showtimes 10:30 p.m. and midnight. DJs Tankboy and Dr. Susp spin pretty beats. Free. 21+ At the Offbeat, 6316 York Blvd. More information here.
Tues., March 20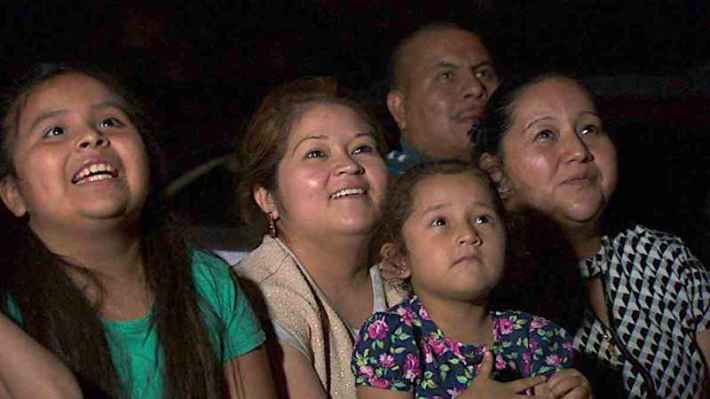 Los Angeles-born and raised filmmaker Roxanne Frias discusses her award-winning 2016 film Latino: The Changing Face of America which looks into the future when very soon, young Latinos will form the largest demographic group in the country and drive the world's economy as well. Personal stories and factual data highlight the coming revolution where history, economics, and social science prove the cultural shift in demographics and its game-changing impact. At La Plaza de Cultura y Artes, 501 N. Main St. 7-10 p.m. More information here.
Wed., March 21
Full disclosure: I'm the DJ for this sexy evening of ritual and witch-themed burlesque, but that's why I know it's a must see! Produced by L.A. punk queen Pleasant "Princess Farhana" Gehman and Shana "Lilo"Leilani, Belle, Book And Candle features occult-themed burlesque performances and psychic readings including tarot, palm, oracle readers, crystal gazers, mediums and more, plus dinner, drinks, and music by moi. This month, Gehman celebrates her birthday and the theme is "Seed of the Serpent" so expect an especially sssssexy and slithery experience. Dancers include: April Showers, Vanessa Burgundy, Sherri Wheatley, V.V. Venom
Lilo Leilani & Princess Farhana. At El Cid, 4212 W. Sunset Blvd. Silver Lake. 7:30 p.m., 21+. More information and tickets here.
Thurs. March 22
We all know nobody moves like Jagger, but few pose like him either. This photo collection Jagger & Friends at the Duncan Miller Gallery, features the Rolling Stones frontman with Andy Warhol, Tina Turner, Bob Dylan, Robert Kennedy, David Bowie, his bandmates and more, offering pure satisfaction for Stones and pop culture photography alike. 2525 Michigan Avenue. Santa Monica. 6-9 p.m. More information here.
Lina Lecaro is an L.A.-born-and-bred journalist specializing in music, nightlife, and culture for the past two decades.
Stay in touch
Sign up for our free newsletter