Events
GTFOLA! Lynda Carter Gets Her Star, First Fridays at Natural History, Alice Bag at The Echo
5:38 PM PDT on April 2, 2018
Welcome to GTFOLA!, your guide to the best stuff to do in Los Angeles every week, lovingly compiled and curated by longtime L.A. journalist & native Angeleno Lina Lecaro. Every week, Lina provides a week's worth of culturally diverse happenings designed to get you out of the f*cking house — from live music and clubs to classes and screenings to art shows and weird stuff you had no idea was going down in your own backyard. Here's what'll get you out in LA (now beginning on Monday so you can ahead for week):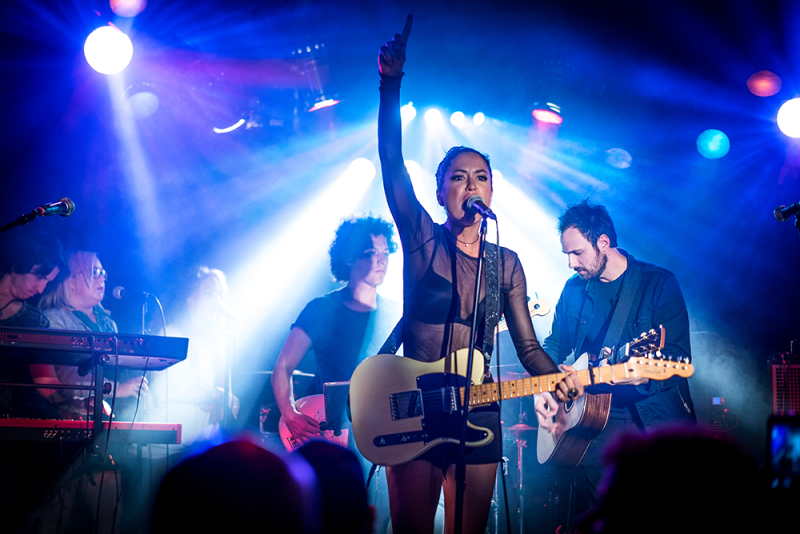 Mon., April 2
[dropcap size=big]F[/dropcap]or the past two years, the biggest session and touring musicians in the business have come together on stage to jam at the Erik Himel and the Viper Room's Sunset Jam, a night for musicians to let loose and play classic rock n'  roll that also provides a forum for newbies to play with off seasoned pros. New musicians are given spots via an online submission process, and those lucky enough to be chosen may find themselves playing with a who's who of band dudes. This week, they pay tribue to Led Zeppelin with players of Selena Gomez's band, Dio, Billy Idol, Adam Lambert, Azalea Banks and along with the Sunset Jam House band. 8852 Sunset Blvd.  9pm. 21+ More info. here.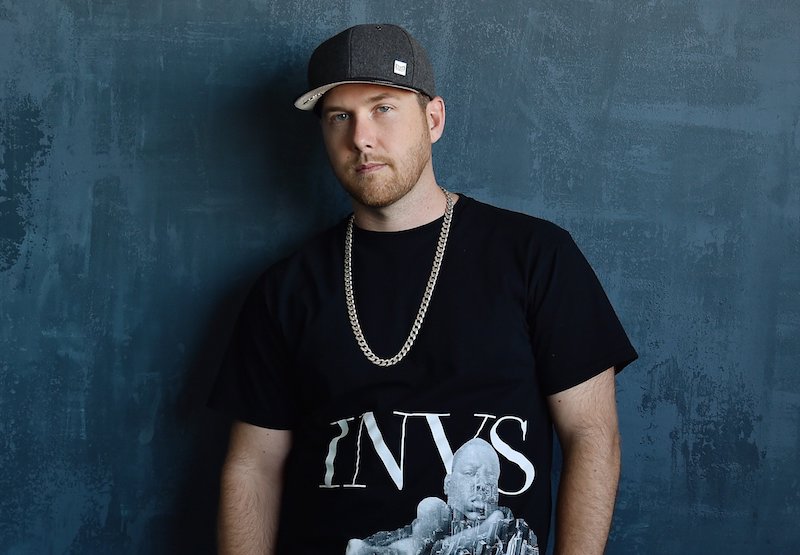 Making Mondays sexy for the past few years now at La Cita, Moist Mondays, features DJ Moist's wet & sweaty mixes of 90's soul, hip-hop and R&B, providing a grindingly good way to kick off the week. All night happy hour specials offer additional lubrication. Special live guest Ms. Tea Noel aka "TeaMarrr" and Nikki Feathers will be bumping it for a special birthday bash. 336 S.  Hill St. 9pm. 21+. More info. here.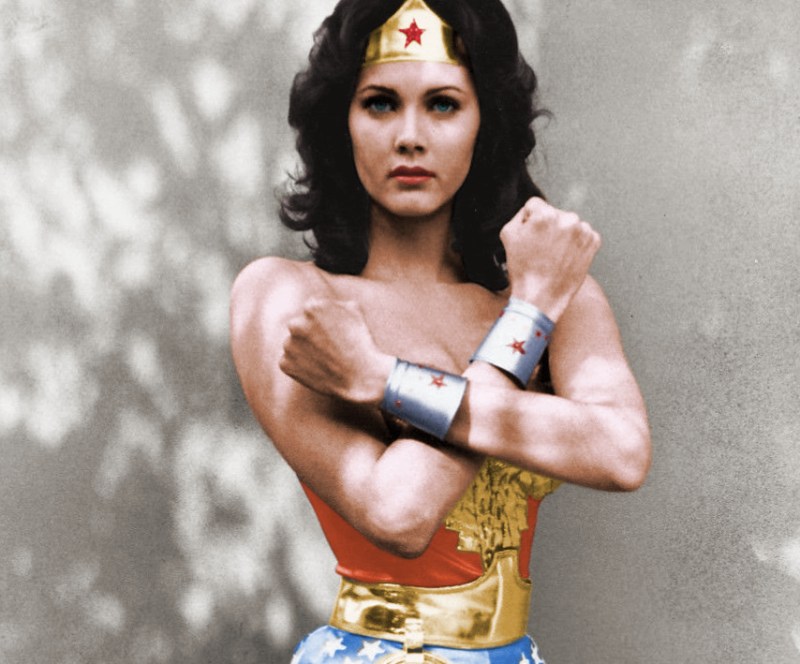 Tues., April 3
[dropcap size=big]W[/dropcap]onder Woman remains our most beloved female super-hero and despite the success of the recent Marvel film, for many, there's only one lady who embodies the character's true badassness. Today, actress Lynda Carter, who played WW on television from '75-79, will receive her own star on the Hollywood Walk of Fame. Expect the boulevard to be flooded with middle-aged fanboys. 11:30 am. More info. here.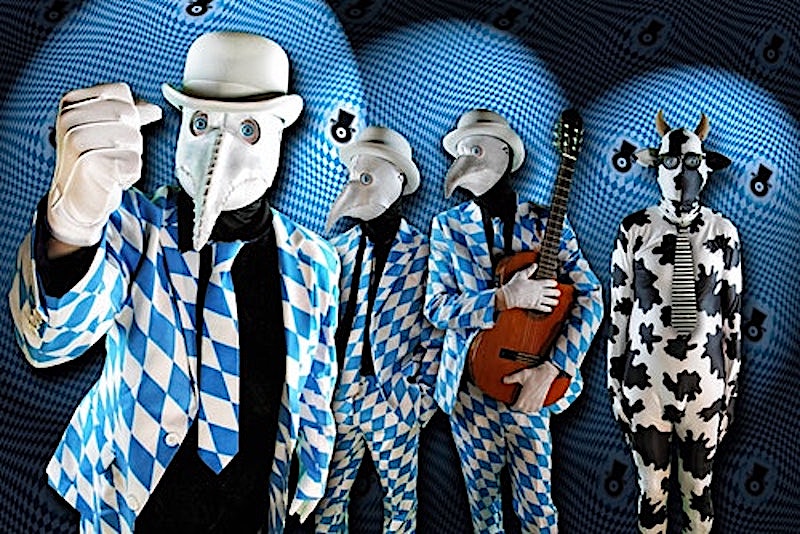 Wed., April 4
[dropcap size=big]T[/dropcap]he Residents are best known for hiding under giant eyeball heads, but the Bay Area art-rockers have captured the imagination of music fans for over 40 years not just with kooky costumes, but with conceptual soundscapes and live shows that look and sound like nothing else. Experimental melds of electronic, punk, psych and space rock have made them of the most unique and enduring musical art projects of all time. Don't miss this opportunity to see whatever they have planned for LA. 448 S. Main St. Downtown. 9pm. More info. and tickets here.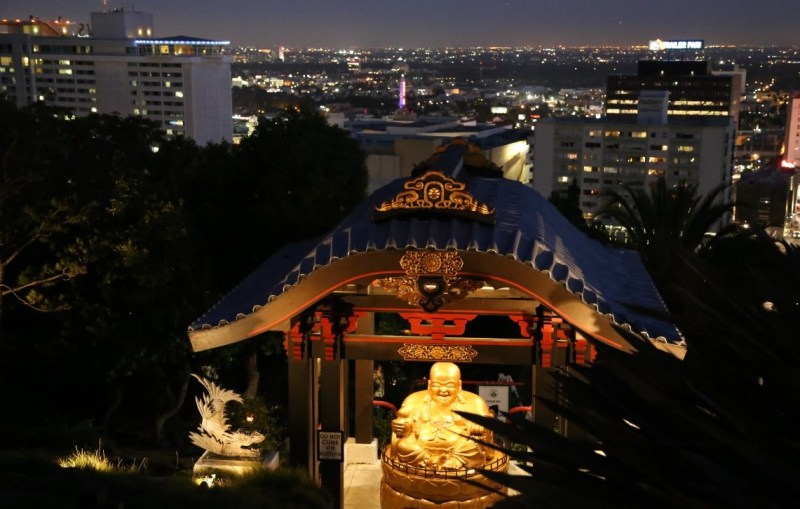 Thurs., April 5
[dropcap size=big]T[/dropcap]he iconic Hollywood restaurant Yamashiro is still around thankfully, and as of this Thursday, so is the Yamashiro Night Market too. Returning tonight, the weekly marketplace will have vendors selling crafts, art, goods, food, beer and wine will also feature live music TBA... all overlooking the gorgeous LA skyline. 5 pm - 9 pm. 1999 N. Sycamore Ave., Hollywood. More info. here.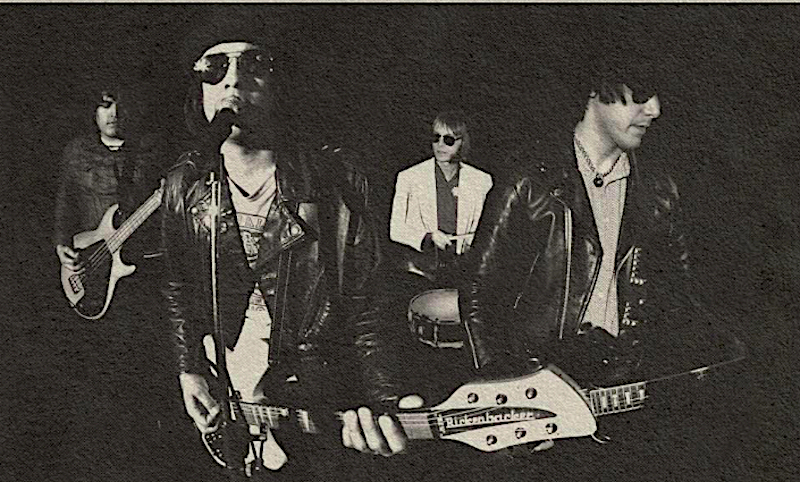 Marking a year of rocking Harvard & Stone, Cheap Satisfaction is one of the Hollywood bar's most rollicking free music nights. This milestone show offers power popsters The Telephone Lovers (celebrating the release of their new "double a-side" 45 inch single on Burger Records. Also playing: The Crazy Squeeze, one of our favorite local garage grinding groups. DJ Johnny T keeps the dance floor satisfied between bands. 5221 Hollywood Blvd. 9 pm. 21+ More info. here.  
Fri, April 6
[dropcap size=big]P[/dropcap]unk legend Don Bolles (The Germs, 45 Grave, Fancy Space People) and glam rock rebel Noah Wallace (Hammered Satin) from the Dublab.com radio show Kitten Sparkles Glitterbox, create a sticky sweet scene at the Monty Bar every month with Velvet Tinmine. Spinning Junkshop and obscure bubbleglam 45's exclusively, the pair also boast "Solid Tin Dancers" (Stephanie Persephone, Neon Music, Gianna Gianna, and friends) 70s glitter garbed go go gals, and encourage all to dress accordingly for a chance to weird prizes for best looks. 21+. At The Monty, 1222 W. 7th St, DTLA. More info here.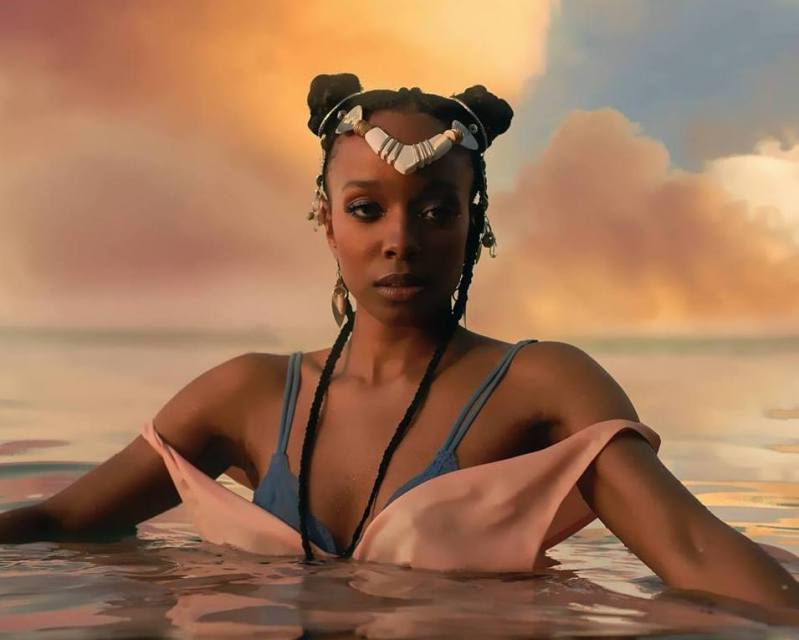 April's First Friday at the The Natural History Museum features an action-pack cultural cluster of activities: the tour portion is  "L.A. Backstory" with NHM's History Department, then there's a discussion with Brian Frehner, Amy E. Gusick and Arthur G. Sylvester, moderated by Los Angeles Times journalist Patt Morrison called  "OIL: From Basket Sealant to Black Gold," followed by live music by soulful hip-hop and jazz-powered poet/singer/songwriter Jamila Woods and Chelsea Jade (opener), and the monthly event's popular DJ lounge with KCRW's Anthony Valadez and special guest Novena Carmel on the decks. 5pm - 10pm. 900 Exposition Boulevard. More info here.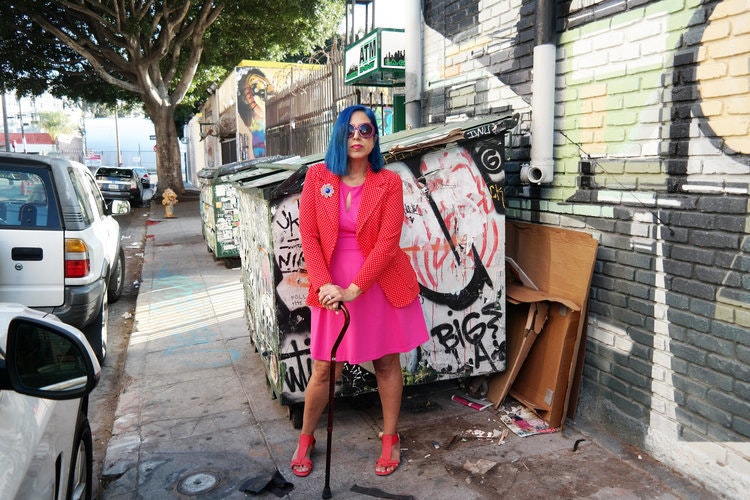 Sat., April 7
[dropcap size=big]I[/dropcap]t's nice to see Latina punk legend Alice Bag finally get the attention and accolades she deserves from the media and fans alike, but many music fans who grew up here in LA have been inspired by her thought-provoking music and writing all along, even before she seemed to re-emerge with amazing new videos and a bold new record.  Bag ala Alicia Valasquez never stopped rocking or tackling social issues, whether it be with The Bags, Castration Squad, Cholita (with Vaginal Davis) or Las Tres, and her live shows have always been as empowering as they are energetic.  She's also an accomplished writer (check out her book Violence Girl and her website, on which she interviews female punk figures). With her new one, "Blueprint" Bag does seem re-invigorated as of late, and this record release for the new music is simply a can't miss LA show. Also with TRAP GIRL, Fatty Cakes and the Puff Pastries, Faith Santilla, and surprise guests. Early show. 5:30 pm (event ends at 9:00 pm) At the The Echo, 1822 Sunset Blvd. Echo park. All ages. Tickets and info. here. 
Celebrating its 13 Year Anniversary, The Hiveland Art Gallery will feature over 150 artists exhibiting in 4 different themed shows including "Best of The Hive," a  "Bee Inspired" show, "Family Reunion," and "Mask of The Bee," featuring custom 5x5 inch adorning the upper installation of Hiveland.  Other eye-honey will include: installations, DJs "The One and Only Super Bee" and Big Epoch, ZOLTAR the fortune-teller, and hosts Wilkinson the Butler and Bee Girl aka Missi Michelle. Show runs April 7th-29th. $5 suggested donation on opening night. 729 S. Spring St. Downtown. 8pm. More info. here.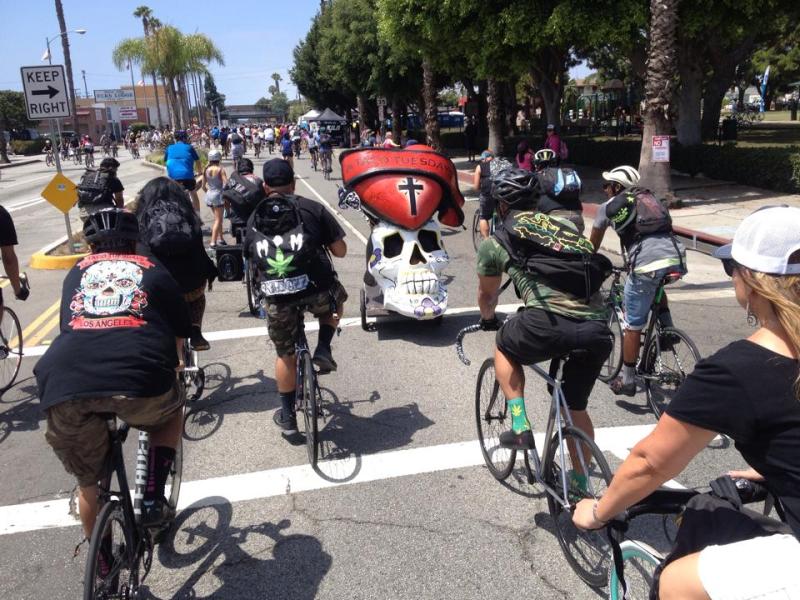 Relampago Wheelery, a cool custom bicycle shop in Koreatown hosts a bike ride and karaoke party revolving around significant social issues every month and for April, it's called Unsettled LA: WATER, wherein they'll ride and visit water hotspots around LA, from El Pueblo to the LA river to the Silver Lake reservoir. Tribal representatives from Owens Valley Paiute and LA Tongva will be on hand with workshops and discussion, and music and food add to the revolutionary good time at the end of the ride. Ride 10am, dinner 5pm, music and cultural activities 6pm til late.  $20/$10 donation suggested. Starts at 140 Bimini Place. More info. here.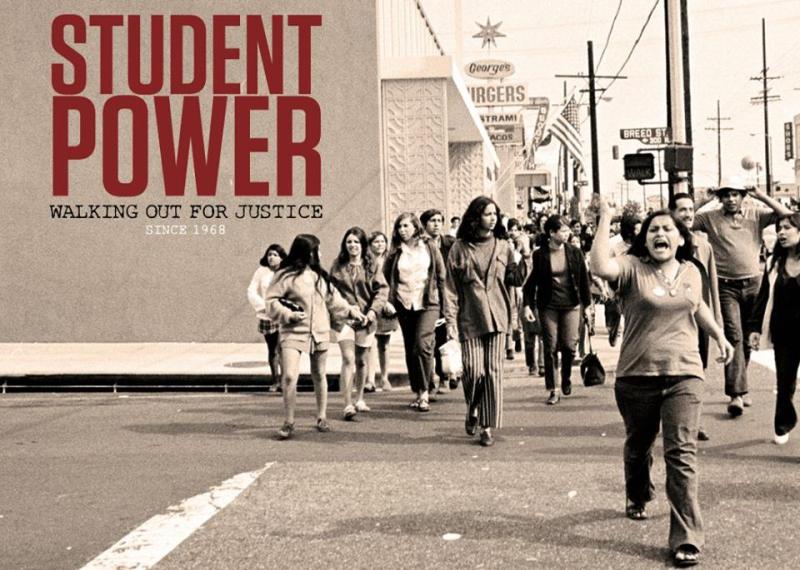 Sun., April 8
[dropcap size=big]T[/dropcap]he 50th Anniversary of the East LA Walk Outs are commemorated at Student Power: Walking Out for Justice, an exhibit that aims to highlight an important historical movement. In March of 1968, over 10,000 high school students walked out of their classrooms in the five East Los Angeles high schools to protest inequality within the educational system, segregation, over-crowding, lack of college opportunities and lack of Mexican-American teachers in the system, and being physically punished for speaking Spanish as well. The demonstrations fueled the "Movimiento Chicano" uprising that marked a shift, transforming the cultural perspective and political point of view for the Mexican-American community in LA and those outside of it too. Opening Reception Noon – 3 pm. At Casa 0101 Theatre, Boyle Heights Museum, 2102 E. First St. Boyle Heights. More info here. 
Lina Lecaro is an L.A.-born-and-bred journalist specializing in music, nightlife, and culture for the past two decades.
Stay in touch
Sign up for our free newsletter