Los Angeles
The L.A. Taco Holiday Gift Guide: 28 Gift Ideas For Proud Angelenos
10:30 AM PST on December 2, 2020
[dropcap size=big]H[/dropcap]o, ho, ho.
Welcome to L.A. Taco's very first-holiday gift guide.
Something we thought we'd organize to help you acquire a bunch of dope new possessions for the people you will be buying things for. And to try to steer your spending money into the pockets of locals and other creative people who seem to deserve it.
Below you'll find excellent finds for food lovers, art admirers, Dodger fans, drinkers, buddha-heads, taqueros, and taqueras, this guy, that guy, ol' whatshername over there...
Let's just leave it at everyone. Hell, there's probably something in here you'll even want yourself.
But all you need to do now is just enjoy the trip.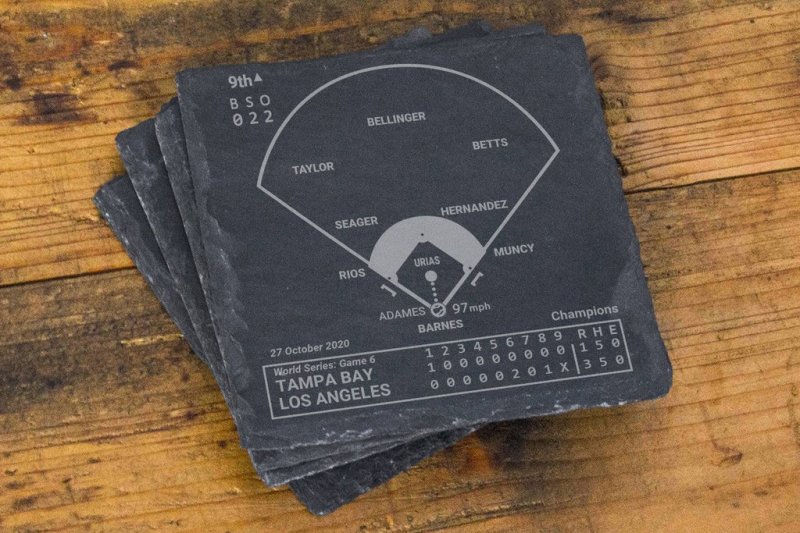 Weeee are the chaaaampions! And are now experiencing the desire to bask religiously in the greatest plays from Dodgers and Lakers history. Playbook Products makes this possible with a cache of tasteful looking coasters, coffee mugs, phone cases, bags, and face-masks festooned with diagrams of the most memorable moments in our teams' histories like Kareem's Game 6 skyhook against the Celtics in '85 and Koufax's perfect game in '65. $14-$40 at Playbook Products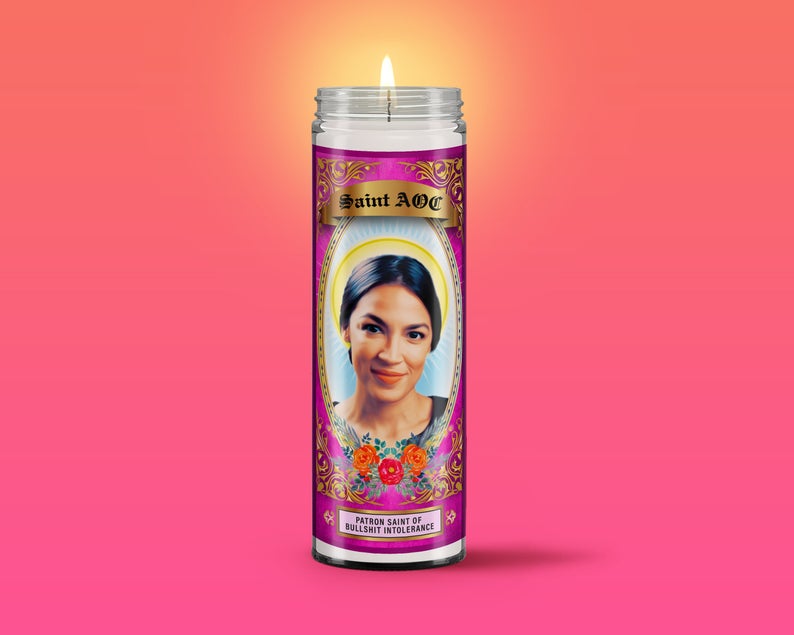 Show and Tell Oakland sells these icon candles bearing the sainted visages of national heroes like Alexandria Ocasio-Cortez (the "Patron Saint of Bullshit Intolerance"), Ruth Bader Ginsburg, and Michelle Obama. And they're conveniently stocking-shaped. $15 at Show and Tell Oakland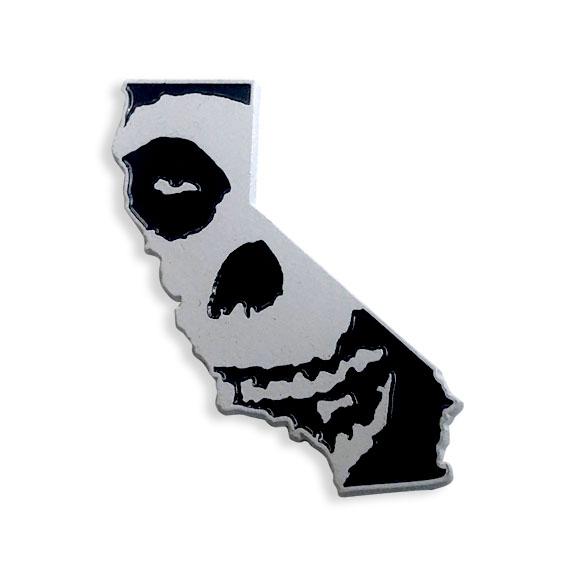 E.T. stuffed inside a burrito. A brown-bagged bottle of O.E. California's own Johnny Lawrence in skull makeup. New Jersey's own Misfits Fiend skull in the shape of California. Whoever the intended recipient may be, it's guaranteed you'll find the right enamel pin to tickle them pink from Yesterday's, who are veritable authorities on the subjects. $10 at Yesterday's
You've seen plenty of gifted masa-minds transform raw ingredients into brilliance on clay comals that looked ready to crumble under the next thumbprint. But for everybody else, L.A.'s Masienda teamed up with pro-cookware company Made In to create this limited-edition comal forged from blue carbon steel, engineered to maximize the puff quotient of your tortillas and essentially prepare anything else you might be eyeing for dinner. $95 at Masienda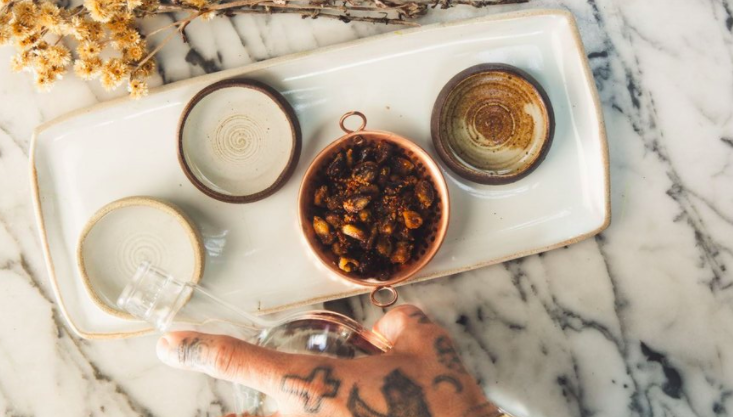 Here's something for the agave snob or fine wino in your life, God love them. Mírame, chef Joshua Gil's remarkable new Beverly Hills Mexican restaurant, recently hatched both a Mexican Spirits Club and Baja Wine Share, each featuring a respective selection of hand-selected spirits and wines that showcase small producers and rarities in the monthly collections. Several price tier options are available, along with local pick-up at the restaurant. $38-$195 at Mírame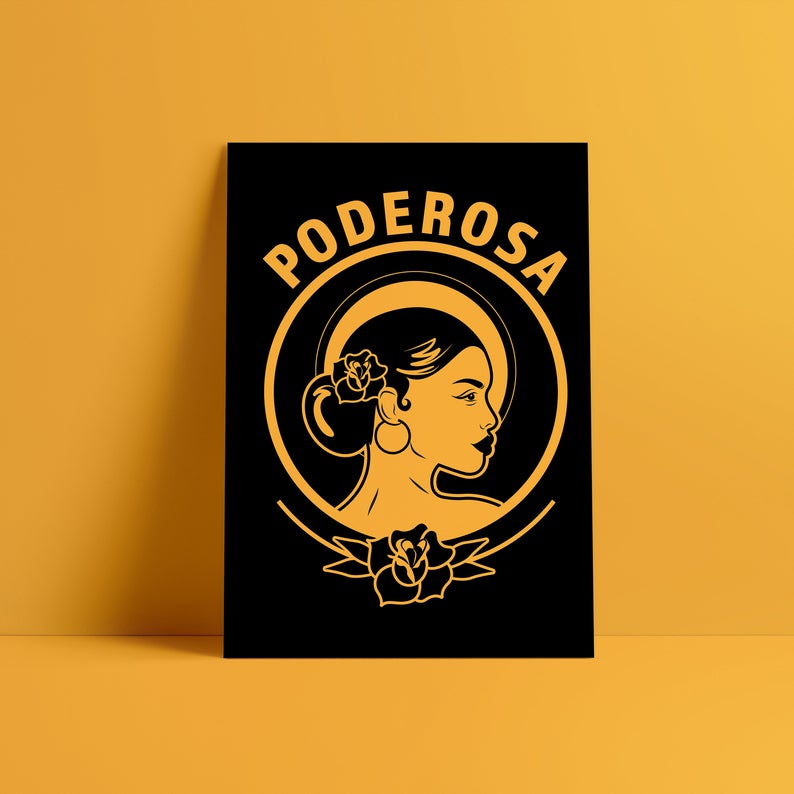 Colorful and affordable prints by Vegas-based artist Estefania Chavarria make ideal gifts for anyone in need of a little color on the walls to brighten up their quarantine confines. At the same time, you get to support an independent artist. Everyone wins. $6.90-$10.90 at Con Ganas Collective's Etsy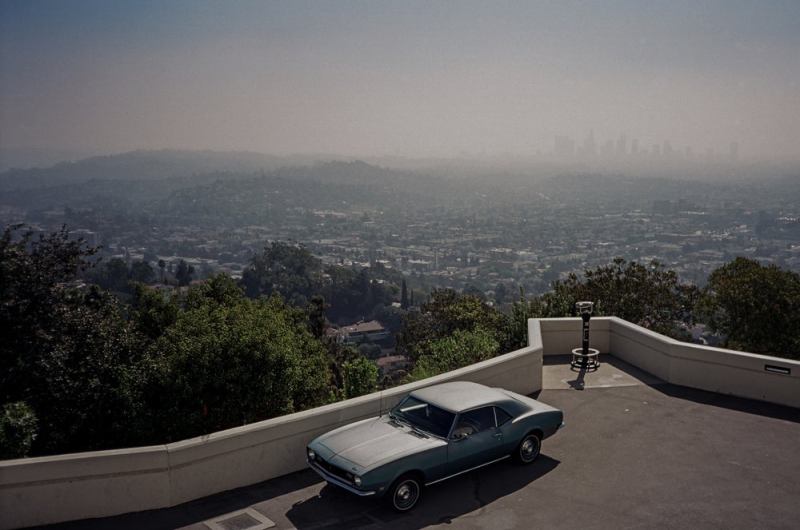 Consider the work of L.A. Taco contributor and multimedia artist Lexis-Olivier Ray. Prints of his 35mm photos on metallic paper make incredible gifts for anyone who might appreciate a look at our region from behind his lens. $30-$70 at Lexis-Olivier Ray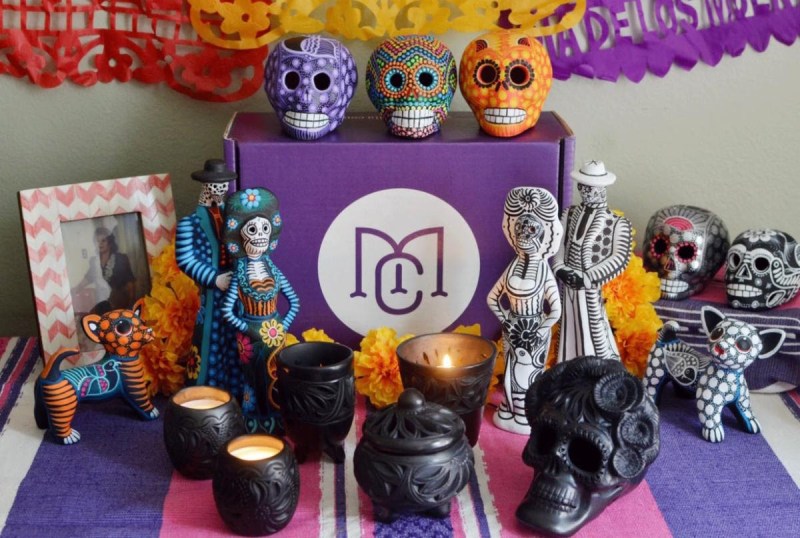 When you give someone a subscription to My Cajita, they will be mailed a monthly parcel packed with traditional, fair trade artisan crafts from across Mexico. The Dia de Muertos box contained several Oaxacan Barro Negro altarpieces including a big skull, along with papel picado, tea lights, and copal, among other offerings. The current box features gorgeous handblown glass vessels for wine drinkers, with a fat little discount when you join its club. $45-$75 at My Cajita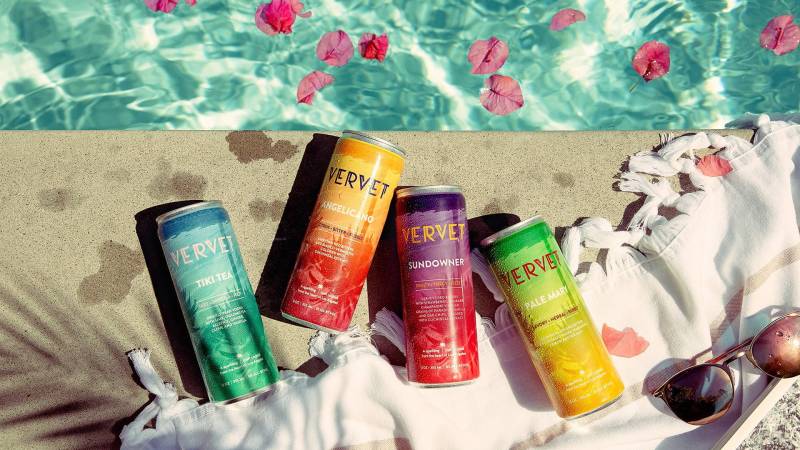 Another seamless stocking stuffer is Vervet, an L.A.-based, L.A.-inspired craft cocktail in a can that resonates with local taste buds through a cultural panoply of Southern Cali-sourced ingredients. The Angelicano is a negroni using the brand's own vermouth and bitters made with cochineal extract. The Tiki Tea shouts out the influences of Filipino and Persian Angelenos and is based on prickly pear vodka. The insane commitment to quality includes a promise to never use artificial ingredients. $5.99 per can at Flask Fine Wines and around L.A.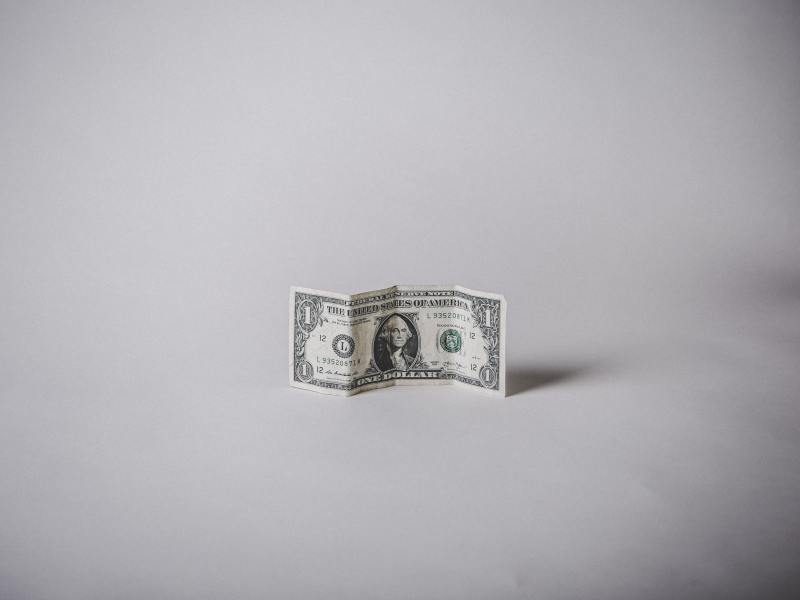 Amid this orgy of materialism, we want to pause and recognize that while most people will probably give gifts this year, several others will choose to give donations instead, denying the capitalist machine more chum. With a near-infinite number of local and worldwide non-profits working to help our planet's most disenfranchised, impoverished, and unrepresented populations, establish which needy cause is closest to your heart then consider skipping more shopping to donate monetary support in the names of others or yourself instead. They won't object. Unless they're Republicans or something. Which makes it even more fun to put donations to progressive causes in their names.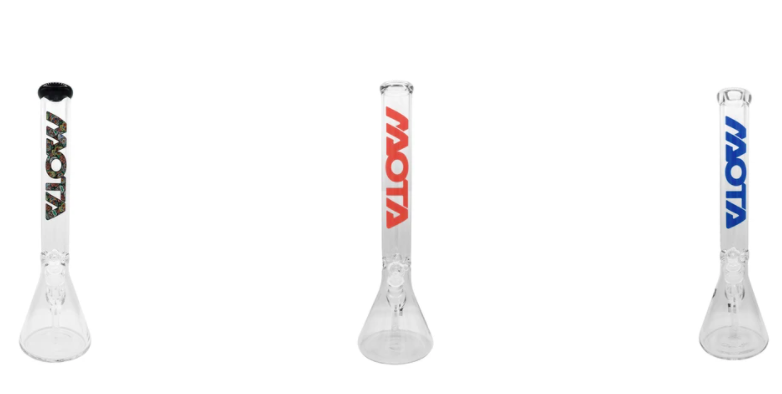 If they turn down a beautiful handblown glass bong from MOTA's collective of independent L.A. glassblowers who are committed to paving career pathways for minorities and veterans... were they really ever your friend in the first place? $120-$200 at MOTA Glass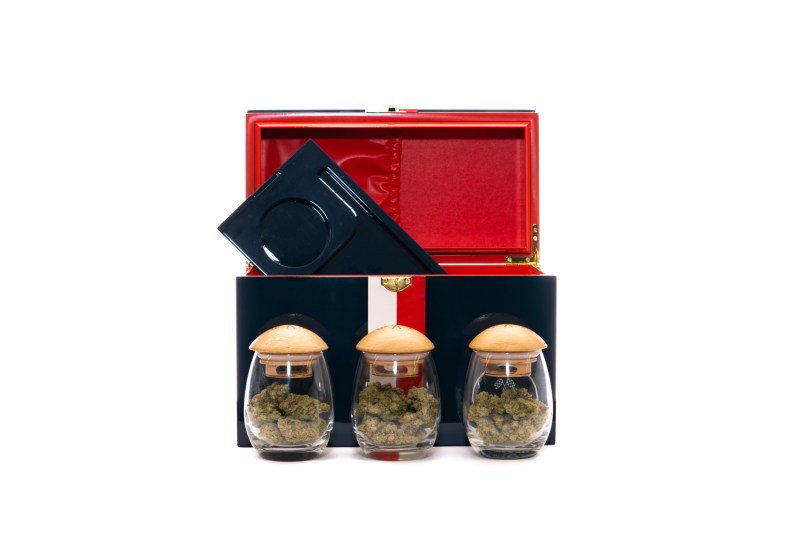 The ultimate stash box for your best smoking buddy. An astoundingly handsome chest that comes with attractive smoking tools and chronic samples from Ball Family Farms, L.A.'s first Black-owned, vertically integrated, indoor commercial grow facility. Alternately, you can always feel free to get it for us. Your call. Just want you to know we're interested. $299 through Dec. 13 at Ball Family Farms; $349-399 thereafter.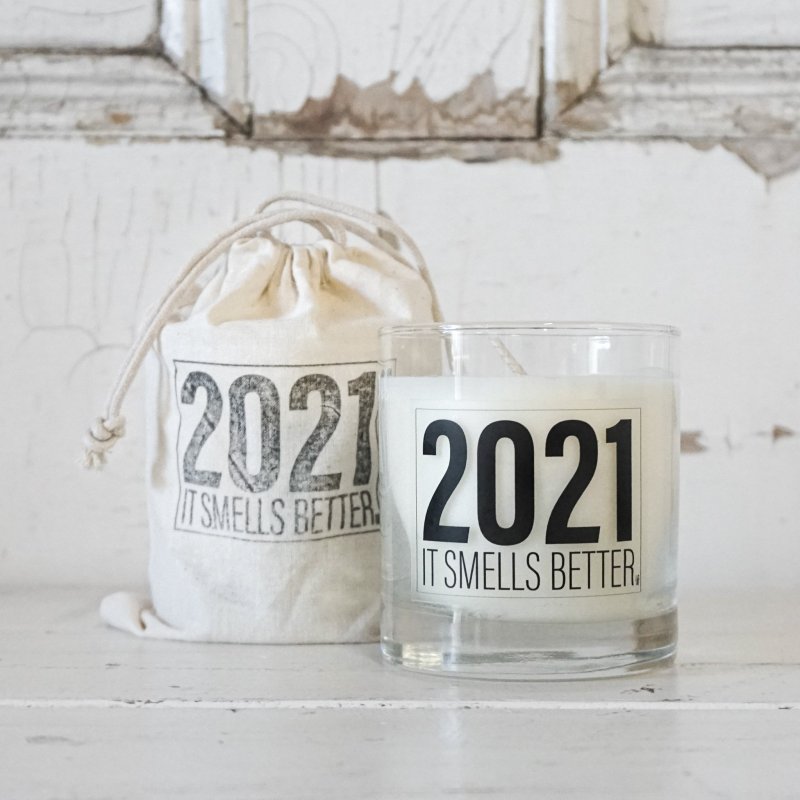 "2021 - It Smells Better." Well said, locally made, red currant-scented soy wax candle from Venice's venerable Tumbleweed & Dandelion that everybody will enjoy burning at home for 90 hours. Well said. $35 at Tumbleweed & Dandelion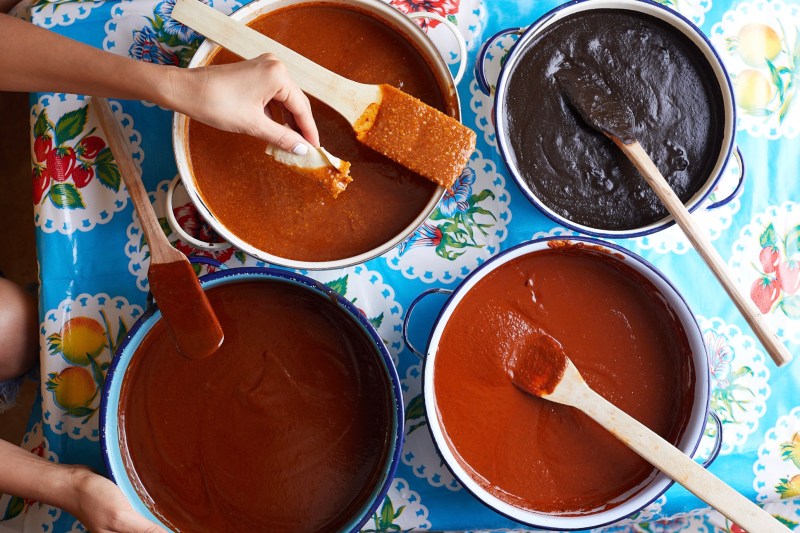 Oaxaca: Home-Cooking From the Heart of Mexico is not merely a dazzling cookbook from the dynasty behind Koreatown's legendary Guelaguetza, it is a soulful testament to the Lopez family's attachment to, blessings in, and longing for their birthplace in one of Mexico's most culturally rich regions. It is also co-authored by our editor, Javier Cabral. One more reason we love it and the home-cook in your life will too. $25 at I Love Mole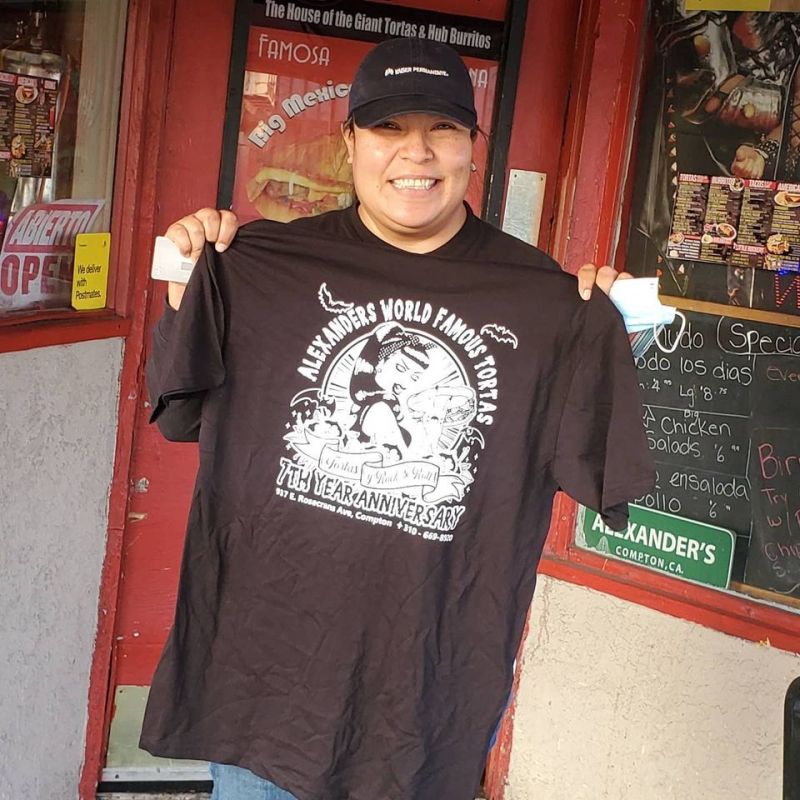 To say it was, and continues to be, a tough year for restaurants would be a massive fucking understatement. One way to support them right now beyond a temporal take-out meal is to consider buying their merchandise and products. From Miami Vice-pink hats repping Wes Avila's new Angry Egret to t-shirts commemorating the 7th anniversary of Alexander's World Famous Tortas, and surefire classics from Philippe's or Langer's, there are so many wearable options for getting their backs while covering yours. When all else fails, you can always gift credits for a meal.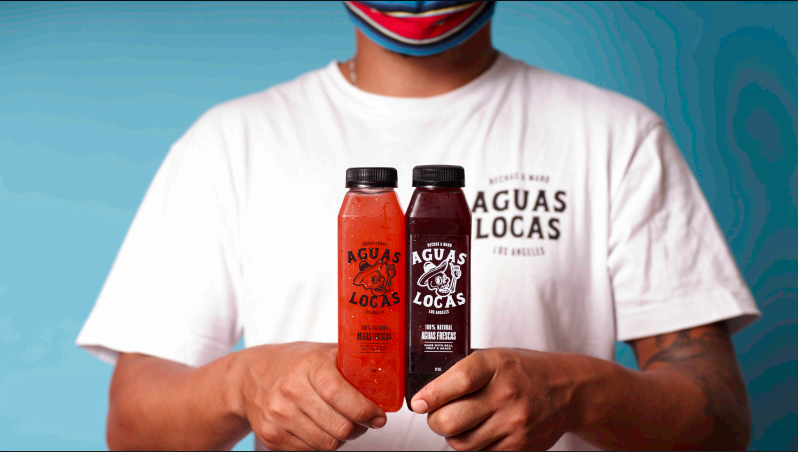 Aguas Locas' line of bottled drinks includes both boozy and liquor-free aguas frescas meant to be a healthier alternative to the standard-issue sugar bombs. Pablo Murillo, a furloughed L.A. restaurant worker quarantined at home with his baby girl, hatched the brand during the pandemic. In addition to gifting some, you could probably use a few easily transportable watermelon margaritas yourself to make it through the holidays. $6/$14 per 12oz. bottle via Aguas Locas Instagram
Let the shameless self-promotion proceed! What we're trying to say is, we at L.A. Taco have gear, too. And maybe you just so happen to have a fellow Taco-head in your household. You see where we're trying to go with this?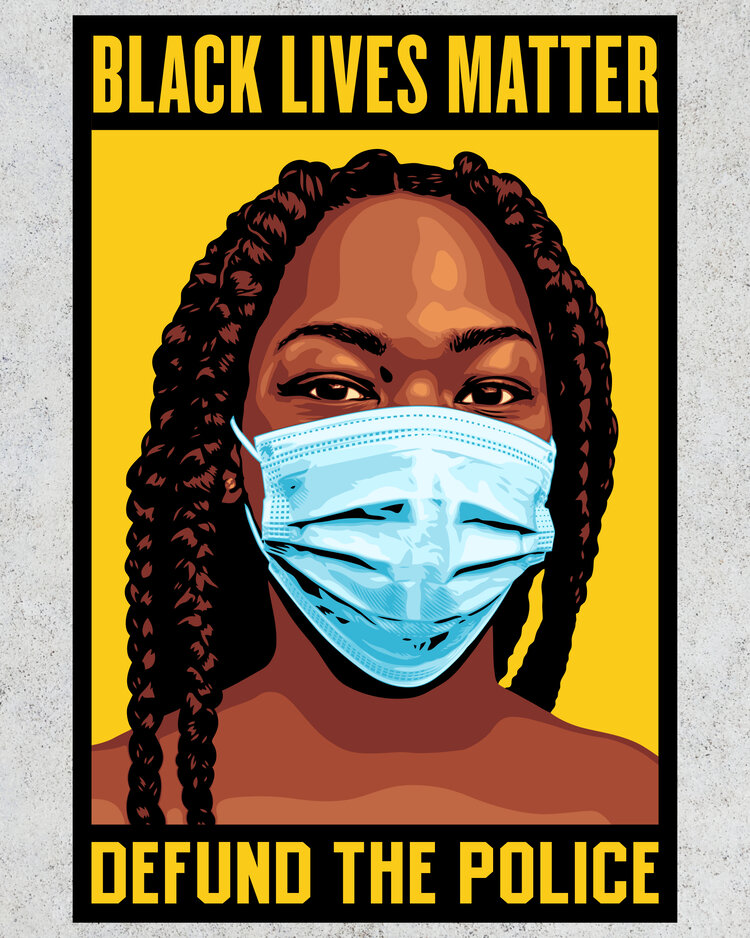 If your gift fund is understandably feeling more strained than years past, Southern California artist Ernesto Yerena Montejano has made the Black Lives Matter poster he created with photographer N. Musinguzi & Akpos available completely for free to download, allowing you to disseminate it as you please. Free via Dropbox
Who wants beer for the holidays? We do! We do! And imagine we're not alone. Latinx-owned Norwalk Brew House recently set its sights on making beers that are on a mission, like "Love Fights Back," a tropical blonde ale in collaboration with Eagle Rock Brewery and rapper 2Mex that raises funds for the Urban Peace Institute. $13.20/4-pack from Norwalk Brew House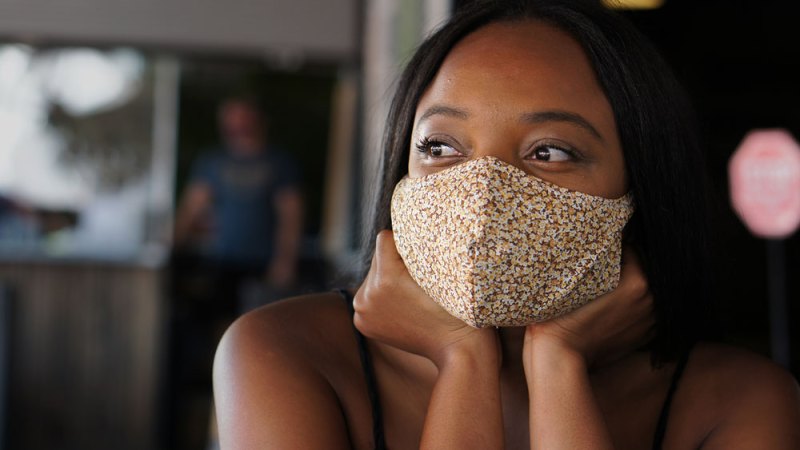 The sun comes up. It's a holiday morning. Your intended giftees reach for their stockings or whatever only to find one of Out & About Supply's 100% cotton masks engineered for comfort, breathability, and easy adjustment made by a couple of L.A. locals who wanted to safely enjoy the outdoors again. And ultimately, they'll be quite pleased to get something that they never would have asked for but will definitely be using. $18 from Out & About Supply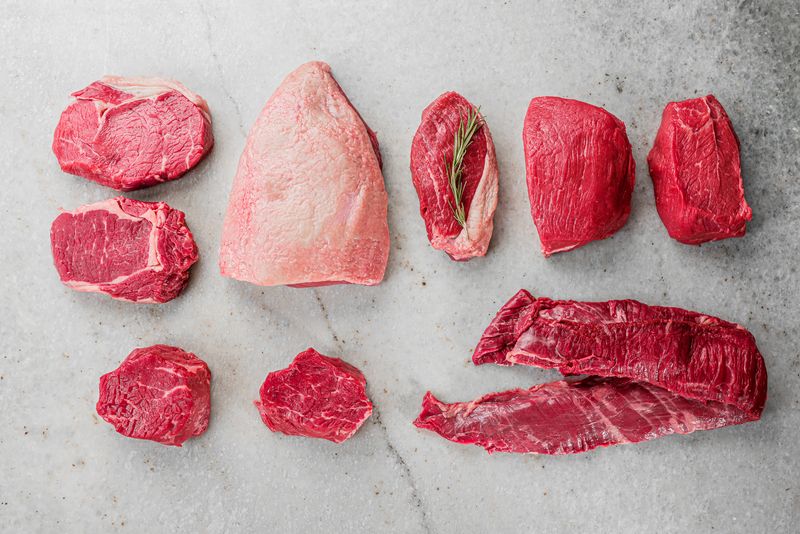 Instead of turning to Omaha for your steaks this year, you need to know that Argentina is officially now an option, too. This is made possible by sustainability-minded Carne Collective, which offers gift boxes of grass-fed and grass-finished, ranch-raised, all-natural Argentine beef in an impressive array of 17 cuts. Boxes from $129-$249 at Carne Collective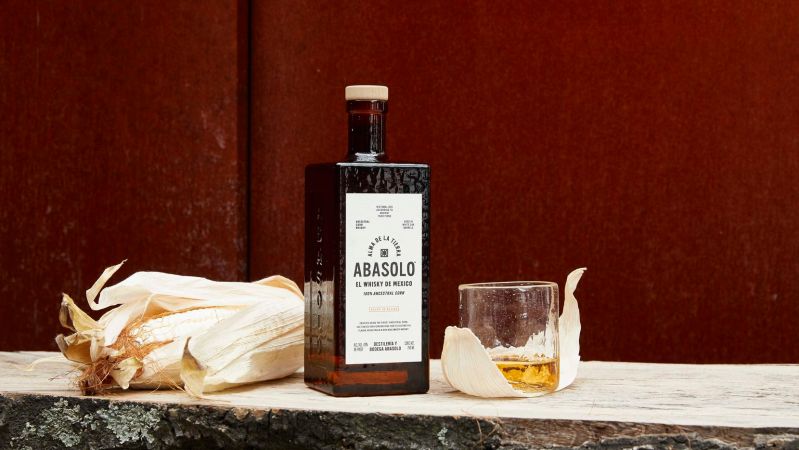 We're all thankful for friends we're close enough to in life to simply give booze. You know who they are. And you know whether or not they're the type to appreciate Abasolo, an a-maize-ing whisky made in Mexico using nixtamalized, non-GMO, ancestral Cacahuazintle corn. $39.99, available in and around Los Angeles
Los Angeles poet and L.A. Taco contributor Astrid recently published "Through the Soil in My Skin," a stirring collection of verse that searches a range of past relationships, exploring the pain and cathartic growth rising from their dissolution. $20 at World Stage Press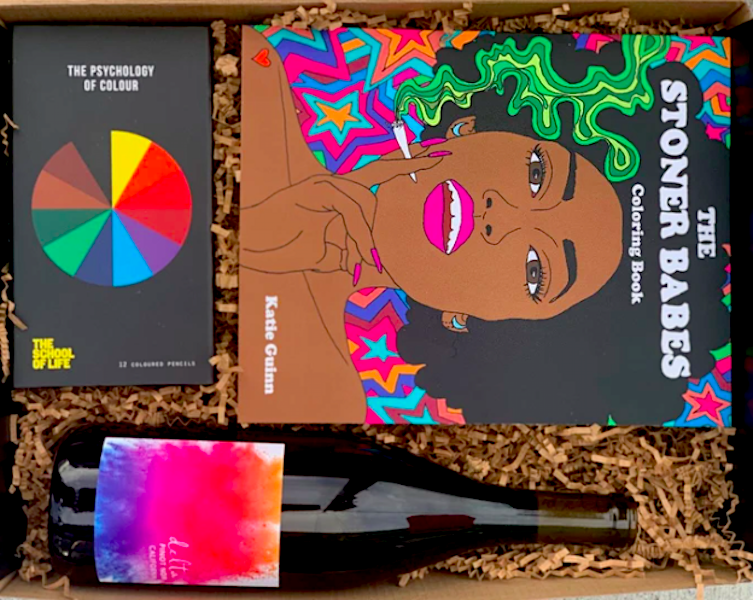 Vinovore, Silver Lake's women winemaker-powered shop, offers fun, variously priced "beast boxes" targeting a whole range of different interests. Each features a hand-picked bottle or cans of wine and sake in a smart arrangement with other cool gift items like adult coloring books, serpent-shaped wine stoppers, chocolate bars, novels, trippy puzzles, hemp pasta, CBD blunts, beauty products, and more. $29-$100 at Vinovore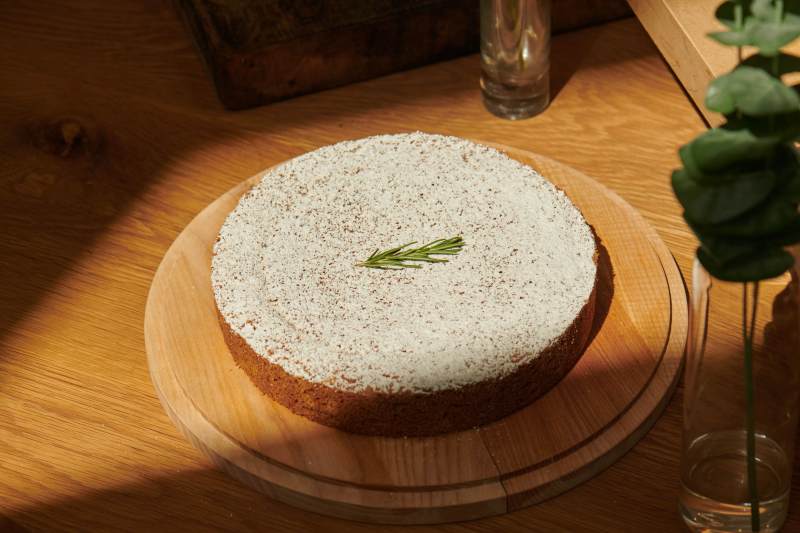 If it's a punishable offense to come empty-handed to the holiday table, consider ordering the "Bombass" olive oil cakes and pastries made by L.A.'s Little House Confections. Donating a portion of their proceeds to different local non-profits, such as Covenant House California, is at the core of their formation. Making these delectable indulgences everyone can feel good about. $14-$42 from Little House Confections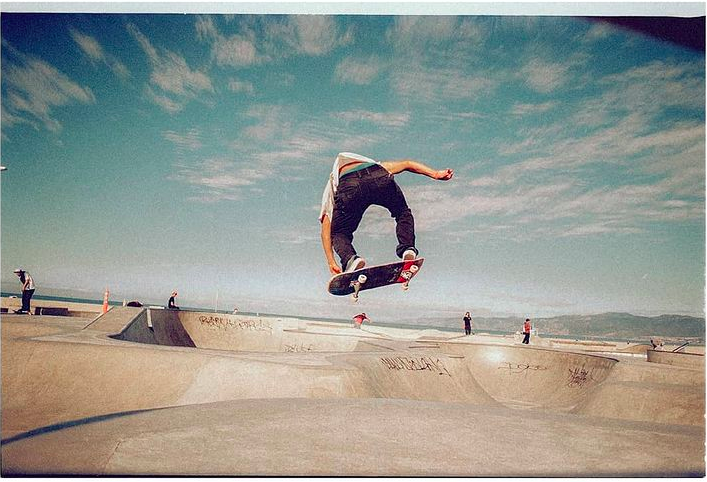 Ukranian photographer Vitaly Belousov hasn't been in L.A. very long, but still possesses an eye for iconic coastal Southern California details that ring bells of nostalgia for locals and sightseers alike. Interested parties can customize orders by size and style via Instagram DM.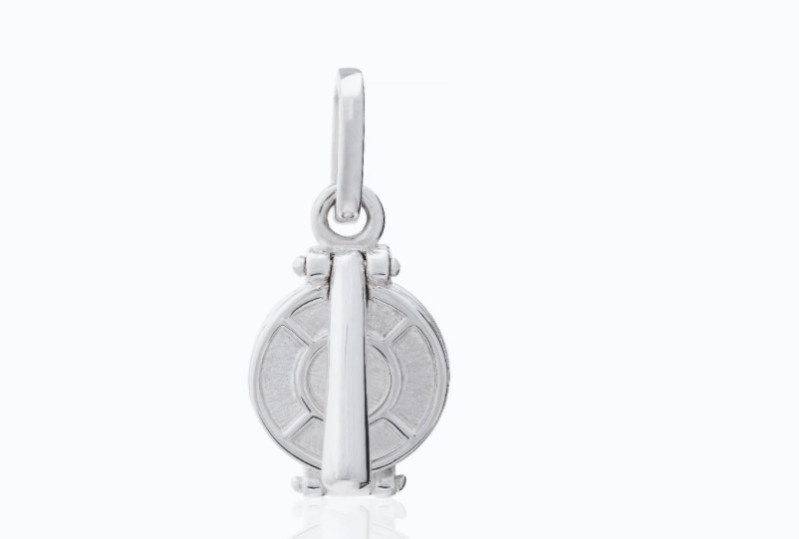 Maybe there's somebody special in your life. Who you want to cling to closely in life because of their killer tortillas. Or a fellow taco-head who is simply the greatest thing that ever happened to you. That's when you might be willing to spring for a silver charm from Mexico's Tane. Because there are some sentiments that can only be expressed with a sterling silver tortilladora. $109 at Tane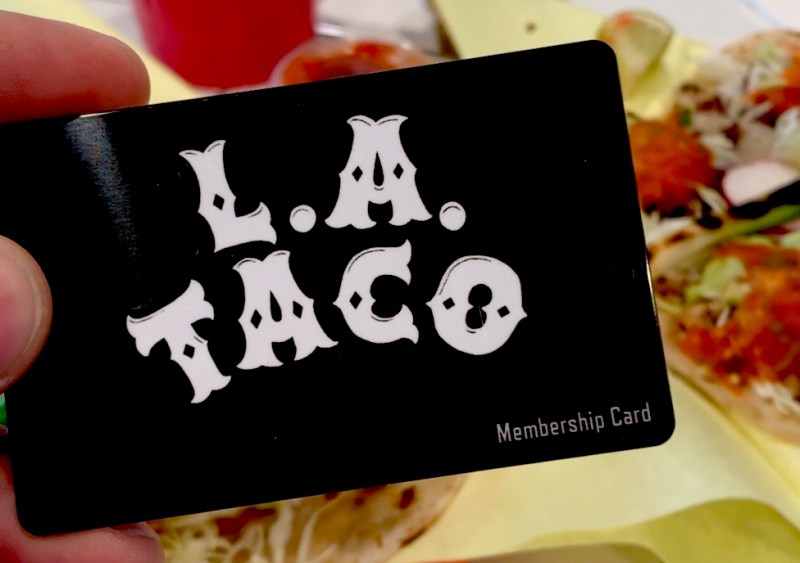 Give the gift of Taco. That's right. When you purchase an L.A. Taco membership for yourself or another, you not only get our eternal gratitude, you get great Taco gear while helping to support our independent L.A. journalism. $9.95-$19.95 at L.A. Taco
However you decide to celebrate the holiday season—gifting, donating, or defiantly abstaining from the corrupt, corporatized consumer system—we wish you safe, joyous weeks from today through the holidays and new year with the people who are most important to you.
Hold them tightly and enjoy your blessings.
One of L.A. TACO's co-founders, Hadley Tomicki is a critic and journalist whose work has appeared in the Los Angeles Times, New York Magazine, and many other places.
Stay in touch
Sign up for our free newsletter