East Hollywood
The 11 Best Meat Markets and Carnicerías in Los Angeles
3:15 PM PST on December 16, 2022
There is absolutely nothing like slicing into a nice steak you splurged on and taking that first bite of juicy, medium-rare grilled meat, especially after a long day of work. Until recently, the best cuts of meat were typically reserved for the finest restaurants and bougie butcher shops. But in recent years, a string of new butchers and carnicerías with cuts of wagyu, prime and other premium meats have sprung up in the L.A. area.
Although the most expensive steaks still retail for hundreds of dollars per pound, you can also find delicious cuts of meat for more affordable prices at Farmers' Markets and local butchers. 
Today you'll find spots with premium cuts in almost all corners of the county, from MacArthur Park to the westside and South L.A. Here's a list of the top places to score excellent meat in Los Angeles. Fair warning: It is incredibly hard to go back to non-prime grade or family farm-raised meat after trying the good stuff.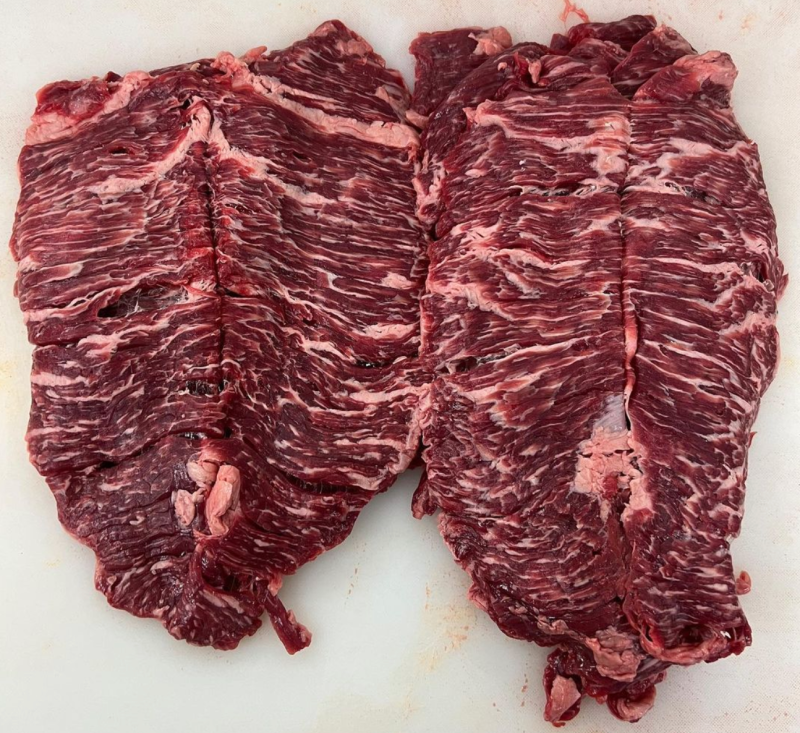 5505 Santa Monica Blvd, Los Angeles, CA 90038, United States. Closest Metro lines and stop: Bus Lines 4 or 207 - "Santa Monica/Western."
An East Hollywood butcher offering Oaxacan chorizo, mole, and real quesillo alongside some of the top cuts of wagyu and prime beef, Jidori chicken, and Kubota pork. They also have carnitas and chicharron on the weekends, the owner, Ramiro Maldonado, tells L.A. TACO. Maldonado took over the family business earlier this year after his father passed away last summer. A former computer engineer, Maldonado introduced premium cuts of meat to his display case a year ago and last month, he and his wife Viridiana opened Carniceria HQ in Hollywood, where they mostly sell Creekstone Farms Black Angus beef but his family has owned carnicerías around L.A. for decades. "[My father] never wanted me to change his business with the higher-end meat. He would always tell me when it was mine, I could do what I want. So here I am now, LOL," Maldonado said. For the holidays, Maldonado tells us he'll have Angus Prime Ribs for $19.99 per pound and Wagyu rib eyes with a marble score of eight to nine.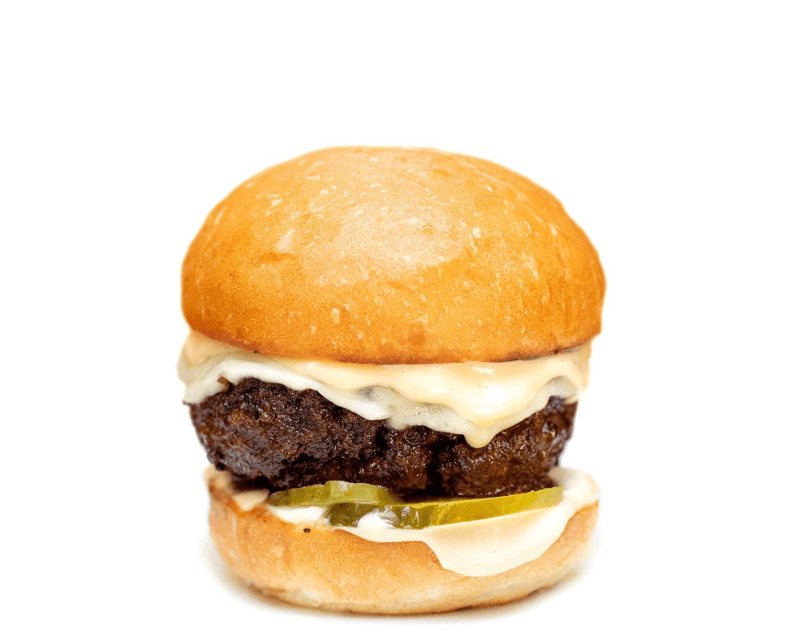 727 N Broadway No. 117, Los Angeles, CA 90012. Closest Metro lines and stop: Bus Lines 81, 90, 94, or 96 - "Hill/Ord", Bus Line 45 - "Broadway/Ord" or Metro A Line - "Chinatown Station."
Come in for a delicious burger with tallow fries and leave with a wagyu steak for later in the week. Amboy Quality Meats by Alvin Cailan has both. Up until recently, they butchered and dry-aged their own meat on site but due to pressure from the health department, they've limited their cuts of beef in recent months to mostly whole Picanhas from Snake River Farms, whole oxtails, and Denver steaks (an underrated and difficult-to-find cut locally). They stand out for their prices (most of their steak retail for $20-25). On the burger side of things, they're currently running a special: a new one-day burger special every day until Christmas Eve.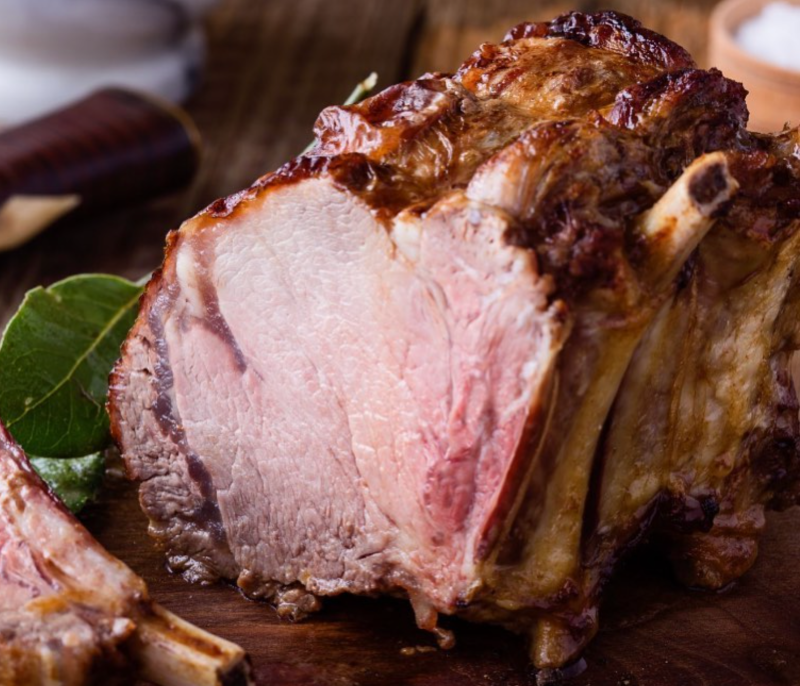 Autonomy Farms have a booth at the Sunday Hollywood Farmers Market. Closest Metro lines and stop: Metro B Line - "Hollywood/Vine Station" or Bus Lines 180, 210 or 217- "Hollywood/Vine."
At Autonomy Farms, you can find locally raised cuts of beef that you don't traditionally find at the grocery store, like Flat Iron and Hanger steaks. These cuts are relatively lean but have a richer beef flavor than a rib eye or new york strip. I've gotten steaks from Autonomy that rival cuts of American and Australian wagyu. Another unique thing they have that's worth trying: is hamburger beef with cow heart. All of their meat comes frozen and can be thawed in cold water. They offer delivery to LA County residents and are currently taking preorders for holiday cuts like prime rib.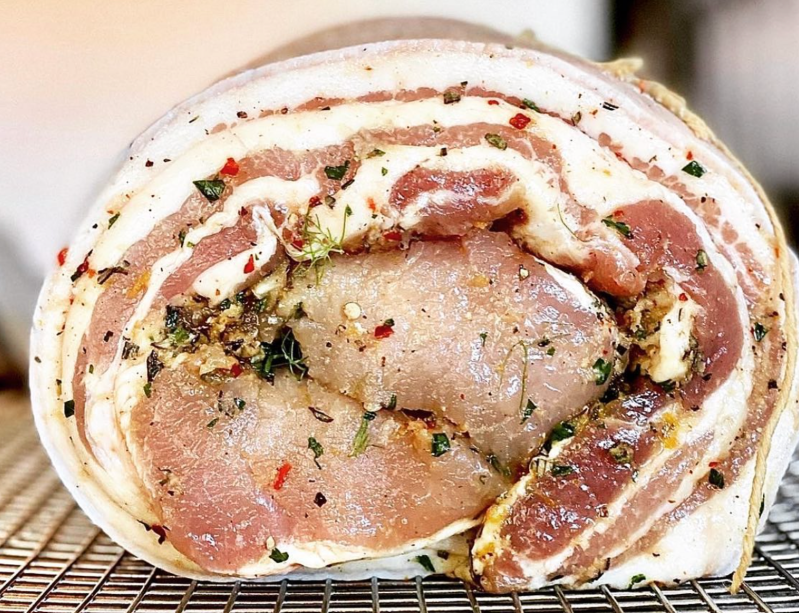 Peads & Barnett's have a booth at both the Sunday Hollywood Farmers Market and Wednesday Santa Monica Farmers Market
Hollywood Farmers Market - Closest Metro lines and stop: Metro B Line - "Hollywood/Vine Station" or Bus Lines 180, 210 or 217- "Hollywood/Vine."
Santa Monica Farmers Market - Closest Metro lines and stop: Bus Line 720 - "4th/Arizona" or Metro E Line - "Downtown Santa Monica Station."
Once you've tried Peads & Barnetts pork it's tough to go back to the regular pork you find at a grocery store. It's fatty in the best of ways and anything but dry or bland. They offer everything from bacon to the coveted secreto cut. Again, everything comes frozen and can be thawed. I highly recommend their bone-in pork chops and secreto, which is almost steak-like. Their ground pork is also excellent and can be used for anything from homemade breakfast sausage patties to ground pork with minced garlic. There's a reason why some of L.A.'s top restaurants get their pork from Peads & Barnetts.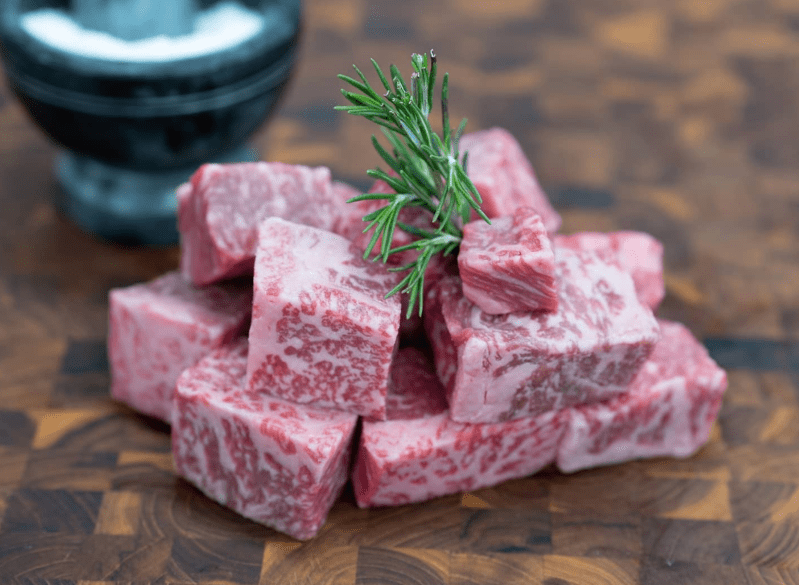 The Farmers Market, 6333 W 3rd St Stall 514, Los Angeles, CA 90036, United States. Closest Metro lines and stop: Bus Lines 16, 217, or 218 - "3rd/Fairfax."
L.A.'s oldest standing meat market is located in the Original Farmer's Market on Fairfax. Established in 1941, Marconda's today offers some of the most marbled steaks you'll find in Los Angeles, as well as pork, poultry, and lamb. Their best cuts of meat go for more than $70/pound, but they also carry more affordable (and still excellent) prime cuts as well as grass-fed beef.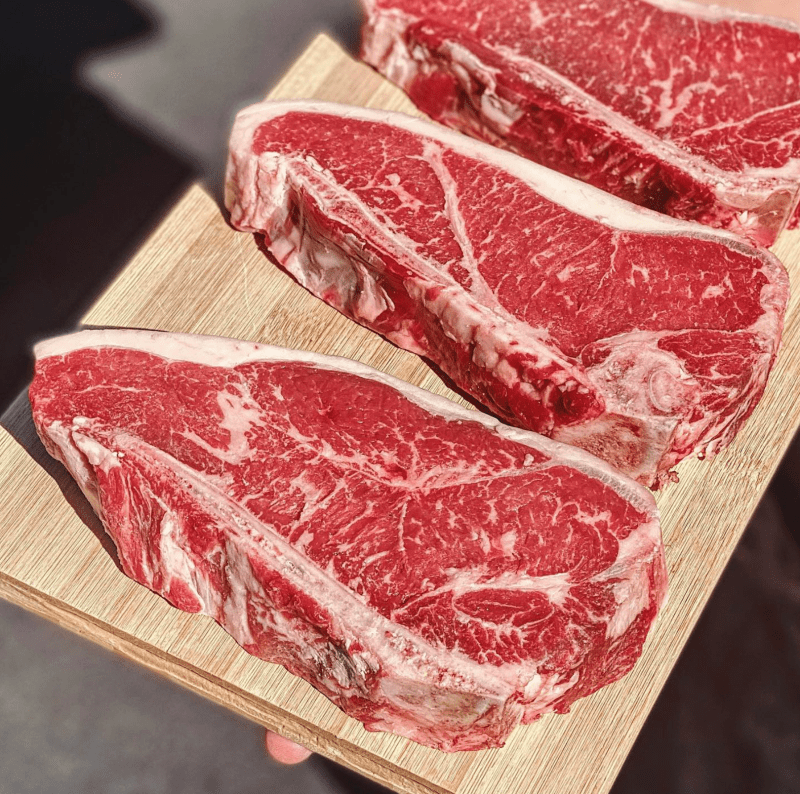 Two locations in Los Feliz and Santa Monica
Los Feliz - 2117 Hillhurst Ave, Los Angeles, CA 90027. Closest Metro line and stop: Bus Line 180 - "Los Feliz/Hillhurst."
Santa Monica - 1426 Montana Ave, Santa Monica, CA 90403. Closest Metro line and stop: Bus Line 720 - "Wilshire/14th."
McCall's is another meat market that has been open for longer than some of its newer competitors. Opened in 2010, they stand out for selling wine, cheese, pastries, sandwiches, and meat. They also have a westside location in Santa Monica. You can find popular meat brands at both locations, like Snake River Farms, Jidori Chicken, and Niman Ranch. You can pre-order prime ribs, hams, geese, ducks, squab, and guinea fowl for the holidays by phone.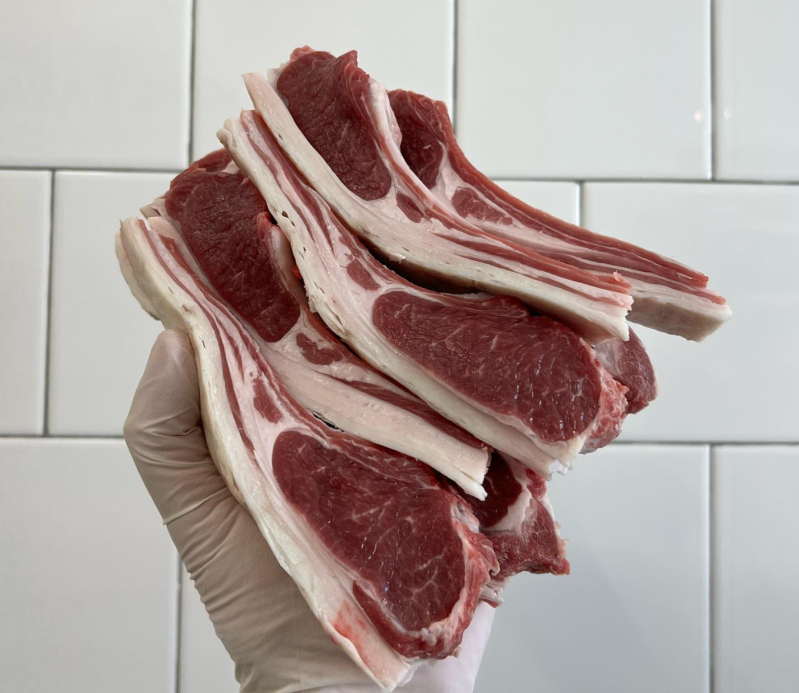 7016 Melrose Ave, Los Angeles, CA 90038, United States. Closest Metro lines and stop: Bus Lines 10 or 212 - "Melrose/La Brea."
Standing's is a relatively new butcher sourcing locally raised beef, pork, and poultry from farmers that the owner knows personally. They offer delivery across L.A. and pick up at their Melrose location near La Brea Avenue. They also offer classes to teach you how to butcher your own meat properly. In March 2021, owner Jered Standing, a former vegetarian, announced that they would be expanding to a second location in Venice.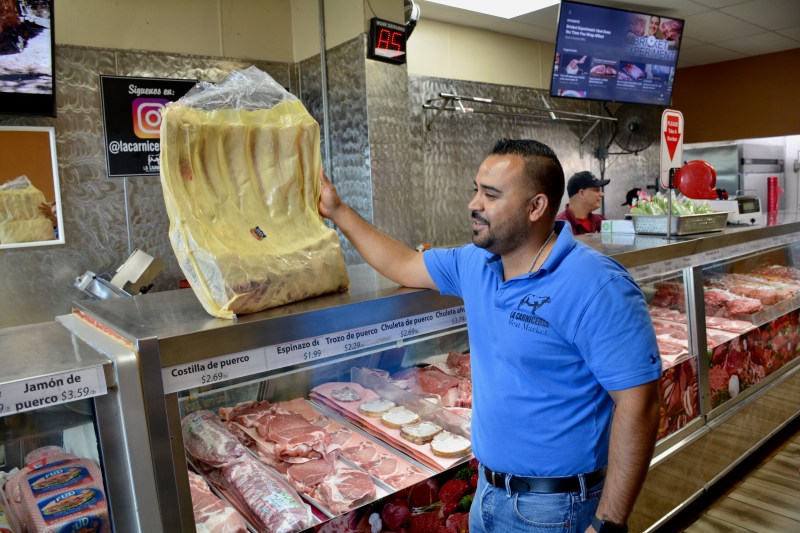 Multiple locations in South Gate, Riverside, Pico Rivera, Bellflower, and Anaheim.
This tiny carnicería in southeast Los Angeles singlehandedly changed the game for backyard carne asada in Los Angeles. While many Mexican meat markets went quantity over quality, owner Jose Luis Ruíz went the complete opposite direction: offering densely marbled cuts of prime-grade flap meat and chuck steaks, the cuts that are revered for their quick and easy carne asada qualities. In addition to tomahawks, wagyu from Australia, Kobe from Japan, and many other luxury cuts of beef. His logic: working-class Latinos like nice things, too. His gamble paid off since has grown to open four more locations in Riverside, Pico Rivera, Bellflower, and Anaheim. When you go, buy a big batch of his famed asada or tasajo to grill now, and to freeze and grill later. Trust.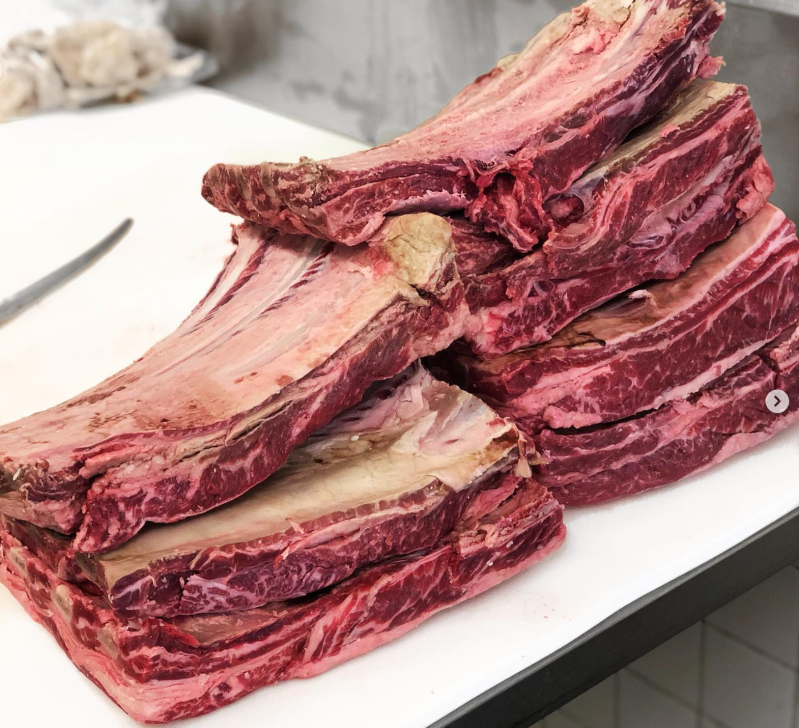 965 N Maclay Ave San Fernando, CA 91340 United States. Closest Metro lines and stop: Bus Line 234 - "7th/Maclay" or Bus Line 92 - "Glenoaks/Maclay."
A family-owned and operated staple in San Fernando near Pioneer Park known for its in-house made chorizo, hand-cut meats, and seasoned asada. The owner of Ziggy's, Sigifredo, learned the ins and outs of butchering at the ripe age of 11 years old. At 17, he fled to America and eventually landed a job at a meat packing plant, where he worked for 10 years until he was able to start his own business. In 1980, he started Ziggy's at age 25.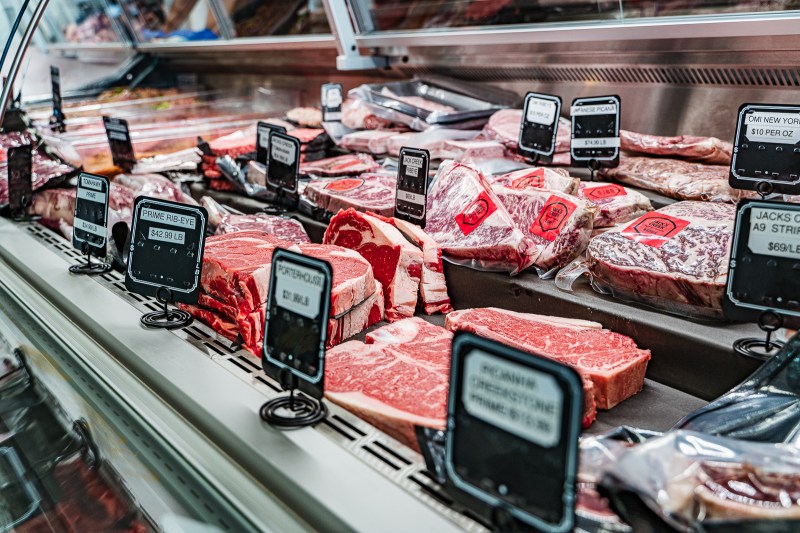 105 W Lambert Rd Unit C, Brea, CA 92821
The luxury carnicería boasts its hashtag "#LaWaGucci" proudly. It perfectly sums up their carne asada philosophy. Chef and owner David Fuentes say that La Carnicería Wagyu results from 20 years working in Southern California's restaurant industry and the connections he's made, hence the impressive inventory and reasonable prices of otherwise incredibly expensive meat. , Fuerte is also offering shabu-shabu (paper-thin cuts) of luxury beef that is perfect for guisados and other quick-cooking applications; it's also much more affordable.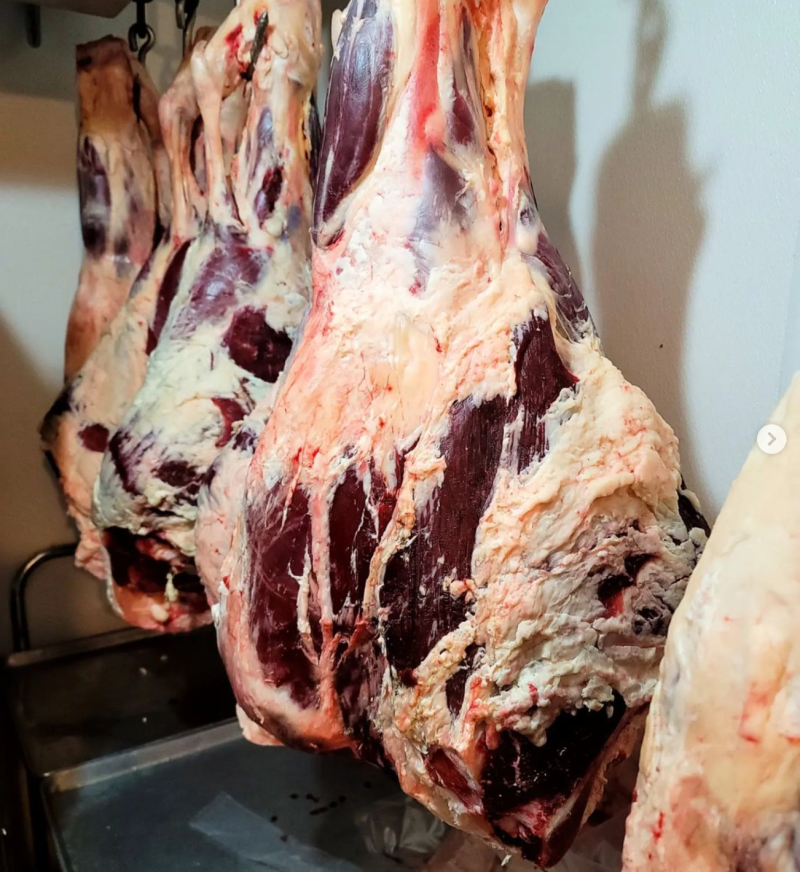 2453 Santa Monica Blvd. Santa Monica, CA  90404. Closest Metro line and stop: Bus Line 4 - "Santa Monica/26th."
"You can't make chicken soup with chicken poop," that's the philosophy guiding Eddy Shin, the lead butcher at Santa Monica-based A Cut Above. The self-taught butcher also has 20 years of experience working as a chef in fine-dining restaurants and steakhouses. In addition to selling USDA prime cuts of beef and Mary's Chicken, A Cut Above also serves a house-made pastrami sandwich, cubano with slow-cooked Kurobuta pork shoulder, and "butcher specials" include all beef hot dogs, Jidori wings, and breakfast sandwiches.
Lexis-Olivier Ray is a housing, justice and culture reporter for L.A. TACO.
Read More:
Stay in touch
Sign up for our free newsletter