Drink
The 13 Best Dive Bars In Los Angeles
11:13 AM PDT on April 14, 2023
L.A. TACO is teaming up with Bud Light Chelada to bring you the TACO MADNESS Festival at LA Plaza de Cultura y Artes on May 6. We can't wait to see you there! In the meantime, we're celebrating everything we love about L.A. bars and nightlife culture, beginning with this epic look into our favorite local spots to meet, toast, and celebrate each other in the city we call home.
These are the best dive bars in Los Angeles.
The ones that exist for the rest of us, who remain absolutely happy taking a low-key approach to life, especially when decompressing over a stiff drink or cold beer. In L.A. County, proper dive bars are endangered, overshadowed by the city's more photogenic, marketable hubs of nightlife. But when you do stumble into a good one, either by yourself or arm-in-arm with good company, you'll find that time stops for a bit—at least long enough for you to linger over your boilermaker while making fascinating new friends.
From Philip Marlowe glowering over a gimlet to Hank Chinaski knocking out a few front teeth on the East Hollywood concrete after drinking some joint dry of its less reputable wine, the spirit of L.A.'s danker drinking dens echoes large in our legends and collective hearts.
If you've been here long enough, you've probably seen a few of our more beloved dive bars get gentrified or swept off of our streets. But while infamous names like the Kenmore Lounge, King Eddy's Saloon, Power House, Craby Joe's, Spotlight, The Joker, Del's, Smog Cutter, Snug Harbor, and the untold number of places that once wanded us with metal detectors before ignoring our drink orders may only survive in our more debauched memories, L.A. retains a handful of truly great dive bars you can still revel in today.
With hopes of keeping them alive on both our streets and in our minds, we're celebrating our favorite L.A. dive bars that still stand at the ready, eager to serve you cocktails that refreshingly haven't changed since opening day. Who always have a stool for the kind of locals who may be under the influence, but have never met an influencer.
Here's mud in your eye!
Hollywood
Speaking of Charles Bukowski and his literary alter ego, The Frolic Room is one of the few confirmed, surviving places where the alcoholic author actually drank in L.A. There's even a framed photo of the barfly saint over the bar, right across from the mural originally created by the great Broadway theater artist Al Hirschfield. It was put up in 1962 and restored over 10 years ago, depicting such luminaries of their time as Einstein, Betty Davis, Clark Gable, The Marx Brothers, and Marilyn Monroe cavorting together. Initially a private speakeasy, the opening of Bob's Frolic Room followed the debut of the neighboring Pantages Theater by four years. Soon it was drawing celebrity guests such as Frank Sinatra and Judy Garland, as well as Howard Hughes, who owned it for five years, and one of the last places Elizabeth "Black Dahlia" Short was rumored to be seen before her gruesome murder. Whether you're a junkie for Hollywood lore, a Bukowski worshipper, or simply someone in need of a solid Old Fashioned or Martini from a friendly face with no fuss, Hollywood's oldest bar remains vital for a visit. Queue up some songs on the jukebox, seat yourself on a red leather stool, eat a few peanuts, drink your whiskey sour, and make a weird new friend.
6245 Hollywood Blvd. Los Angeles, CA 90028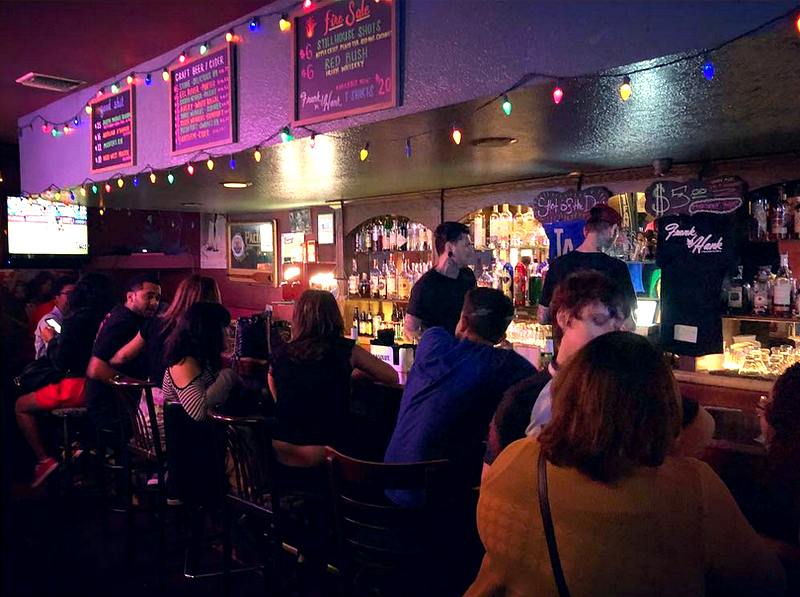 Koreatown
Opened in 1933, this timeless no-frills drinking den has everything you seek in a dive. An aura of history backlit by the glow of neon signs, a jukebox, and the Dodgers game. A dartboard and pool table, accented by old posters, framed photos of long-gone regulars, and at least one amateur painting of a naked lady. A simple beer list you can understand, daily drink specials, and shelves of bottles glinting with the reflection of strings of off-season holiday lighting. Melting ice tinkling in your tumbler amid the strong sense that you should have another potent gin-and-tonic. And Angelenos, real Angelenos, from various walks of life, who come to pay tribute to one of L.A.'s last great dive bars.
518 S. Western Ave. Los Angeles, CA 90020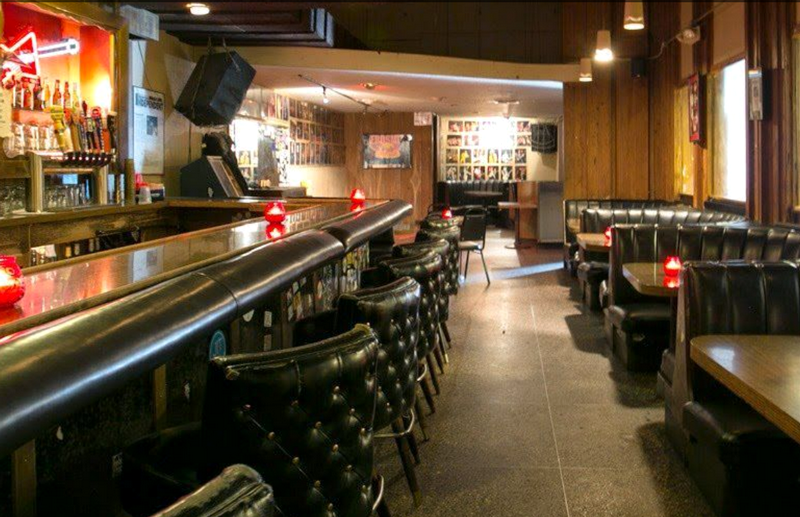 Fairfax
Do you know where you are? You're in the jungle, baby… Actually, you're in a tiny, storied slice of Canter's Delicatessen, watching some reject from a Hollywood hair band noodle around on his guitar while you shout over the power chord frenzy to your friend, who is way more interested in taking in all the Guns n' Roses decor and rockstar portraits curated along the walls of the band's former late-night hangout. No matter. You're buzzing from all the down-and-dirty rock n' roll energy you haven't felt since your first trip to the Rainbow, nestling a draft from an aloof bartender, and contemplating a pastrami reuben at five-to-midnight. Or maybe it's five-to-noon. Either way, you're good staying inside this 62-year-old temple of late-20th-century guitar gods and Aquanet-scented sleaze for a few more hours. Just like so many famous hippies, glam rockers, and metalheads before you.
419 N. Fairfax Ave. Los Angeles, CA 90048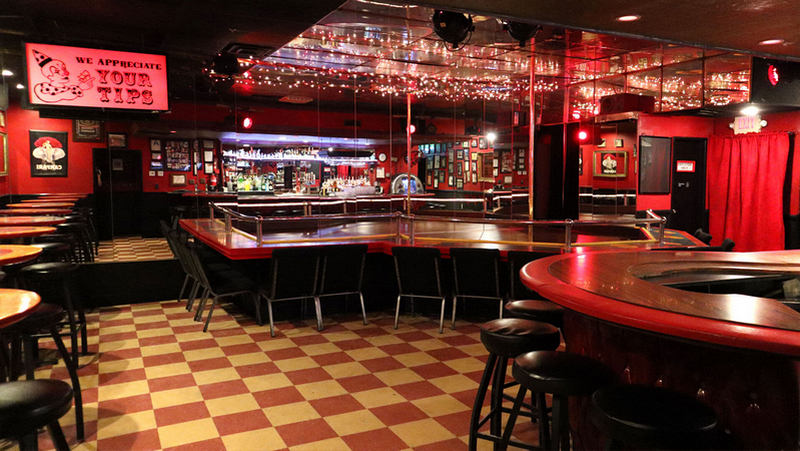 East Hollywood
You said you were down to clown. Four bars later and you're putting your money where your mouth is. Okay, more like you're throwing dollar bills on the stage while a dancer in a Stormtrooper helmet and string bikini is laughing her head off at that thing your girlfriend just whispered in her ear. Jumbo's is that kind of place. First opened in 1970, it's a rock-fueled, nudity-free burlesque lounge that feels friendly to everyone and remains Hollywood to its core, no matter what Manhattan-ization is occurring down the block. It's where Courtney Love once stripped, David Lynch wrote much of Blue Velvet, and you can still smell a lingering trace of Lemmy in the air. Although today, you're more likely to come down from previous nocturnal depravities over a Jack-and-Coke and a unique stage show that's more good-natured fun than male-gaze tawdriness until the 2 AM sounding of last call. Where creativity, humor, acrobatics, and actual talent take precedence over sheer titillation.
5153 Hollywood Blvd. Los Angeles, CA 90027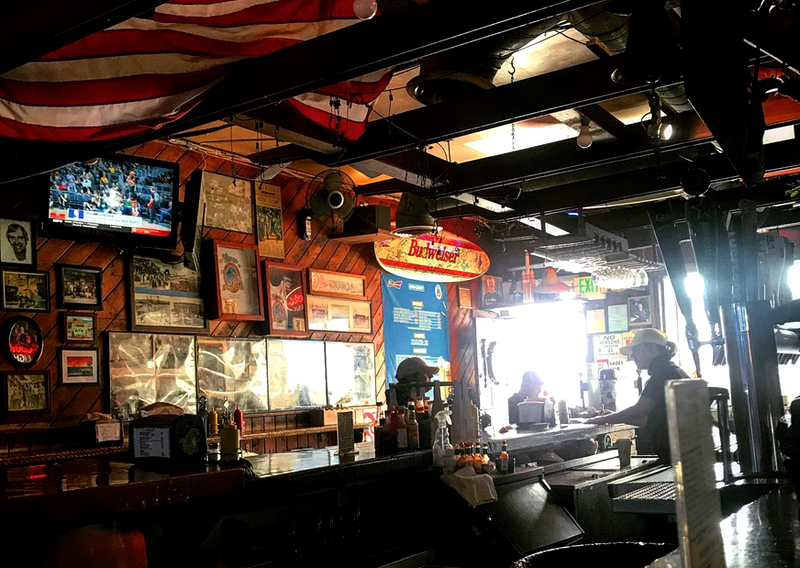 Marina Del Rey
For a sense of what Venice's beachside looked like before the tech crowd displaced the locals and daily freakshow, come to Hinano Cafe, which opened in 1962, shortly before Jim Morrison is said to have become a regular of this raucous little spot. Sandy-haired locals, often skewing male and middle-aged when the sun's still out, come for the free popcorn and televised games, staying content with wine, a lengthy beer list, and one of L.A.'s most famous 'hood burgers. Bring cash and watch for sawdust in your flip-flops on the way back to the beach, which lies steps away.
15 Washington Blvd. Venice, CA 90292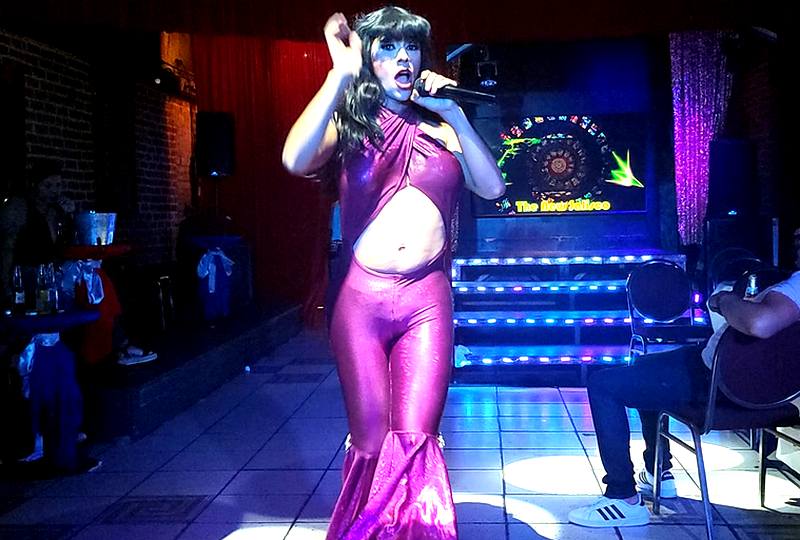 Downtown
You're not here for the decor. Nor is it here for you. You're here to cherish Downtown's rare, long-running, and low-key sanctuary for LGBTQ+ men with a bucket of Buds or a michelada under chandeliers and disco balls while you nod your head to merengue, reggaetón, and cumbia. Shortly before, a drag performer lip-syncs to Shakira. Or Jenni Rivera. Or a bunch of Chippendales-style hunks take over the stage in Speedos and begin go-go-dancing in all directions. Or you're probably not here at all. Bring cash.
245 S. Main St. Los Angeles, CA 90013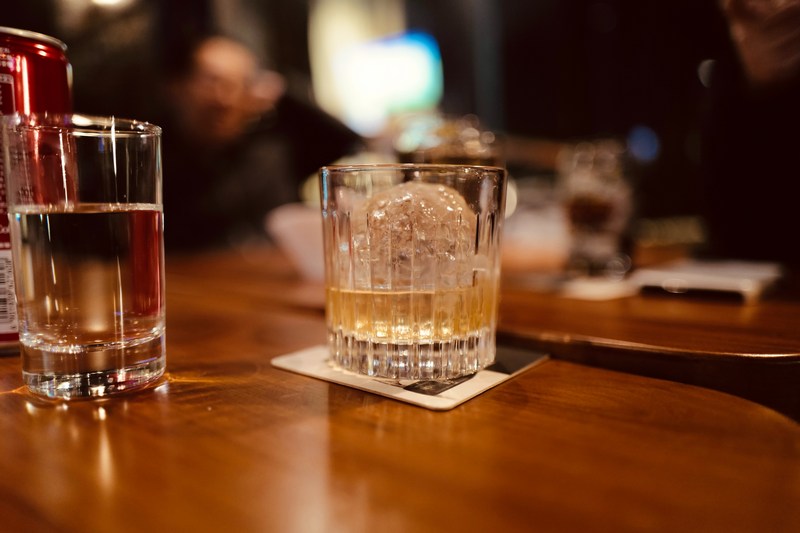 Koreatown
Yes, we love the HMS Bounty, too. A lot. So does everyone else. Unfortunately, this includes that person we hooked up with that we're now avoiding. So you'll find us at the slightly more craptastic Monte Carlo Bar instead. An irony-free dive's dive, you'll catch us at the tiny 10-person bar with a shot and a beer, singing along to the jukebox, ignoring the urge to play pool, or craning to see whatever the hell is on T.V. Or maybe we'll be chatting up a strange, new, inebriated friend and asking them too many questions about the serial-killer landlady who used to drink here. Either way, we'll happily see no one that we know. And live out a lifelong dream of seeing Monte Carlo before we die.
3514 W. 3rd St. Los Angeles, CA 90020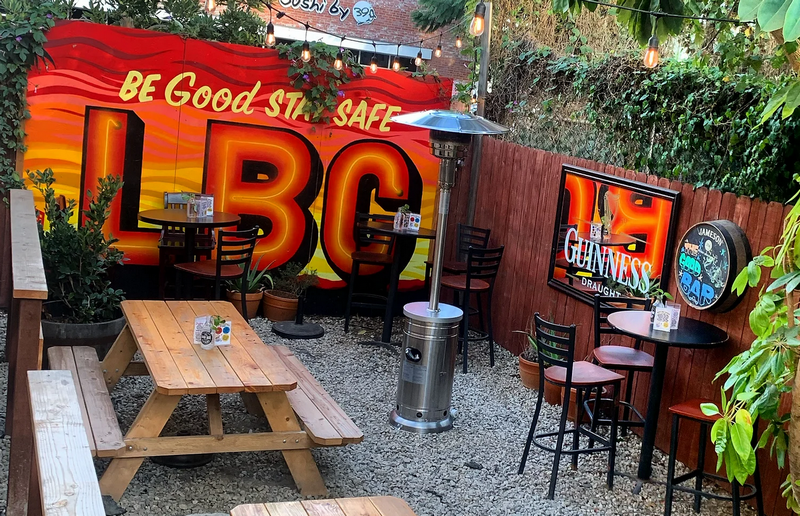 Long Beach
Is it a dive bar? Or a tiny, concentrated piece of Southern Californian paradise ripped from the heavens? It's dark, divey, and ringed by skate decks and skate vids, with a backyard patio bearing a graffitied LBC mural backdropping your burgers, bacon-wrapped wieners, and taco Tuesdays. Not to mention live local bands, pool, and creative DJ nights. So, clearly, both the former and the latter. Skate or die. Or, more accurately, skate or drink.
3316 E. 7th St. Long Beach, CA 90804
Culver City
While neighboring karaoke dive Tattle Tale has changed guises and names (but still opens at 10 am), the Scarlet Lady remains the same since debuting in 1999. And even one-ups its rival's early-opening hours to rise and shine at 8 am. Normal everyday Angelenos come here for the inexpensive drinks, Golden Tee, lone pinball machine, darts, and Dodger games. More specific people come in for the karaoke nights and Tuesday burlesque shows. Somehow, everyone always seems to become friends under its bordello-red glow, no matter where they came from or why. You know, when no one's getting punched or thrown out, that is. Just don't drop any mikes and you'll make it out alive.
5411 Sepulveda Blvd. Culver City, CA 90230
Boyle Heights
Where do you draw the line between a good neighborhood bar and a dive bar? We want to think that this bar off historic Whittier Boulevard is a bit of both. It's the kind of watering hole where locals will know if you're not from 'round these parts of East Los Angeles as soon as you walk in, but that won't deter the bartenders from serving you a cold one with a smile. Dodgers game on the TV? Check. Neighborhood locals at the tables and 20 beers on tap? Yes. Selena on the digital jukebox and on the wall? Mm-hmm. Unpretentious chilaquiles in the morning, burgers and birria tortas at lunch, and shrimp tacos at night? You know it. One night you may accidentally walk into a no-cover standup night, and another night, you may enjoy a local classic rock band playing Free Bird. Every night is an adventure at the Boyle Heights Bar.
3717 Whittier Blvd. Los Angeles, CA 90023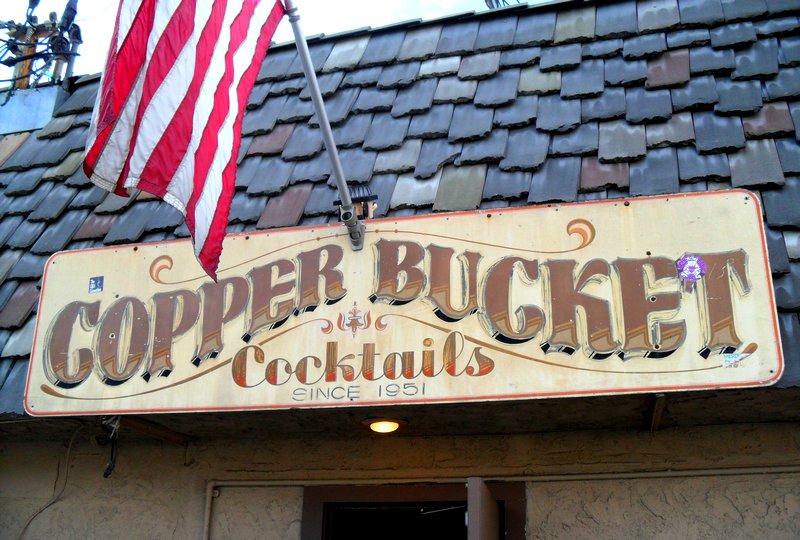 Reseda
The San Fernando Valley remains a treasure trove of dive bars. Copper Bucket remains one of its oldest, having been established in 1951. It's also one of the most fun, supporting a cast of characters who come for darts, shuffleboard, the firepit, big screen, pool, funny decor, strong cocktails, and affordable pitchers of beer. Are we allowed to be this happy while haunting a dive bar? Sure. They really don't make them like this anymore.
17715 Vanowen St. Los Angeles, CA, 91335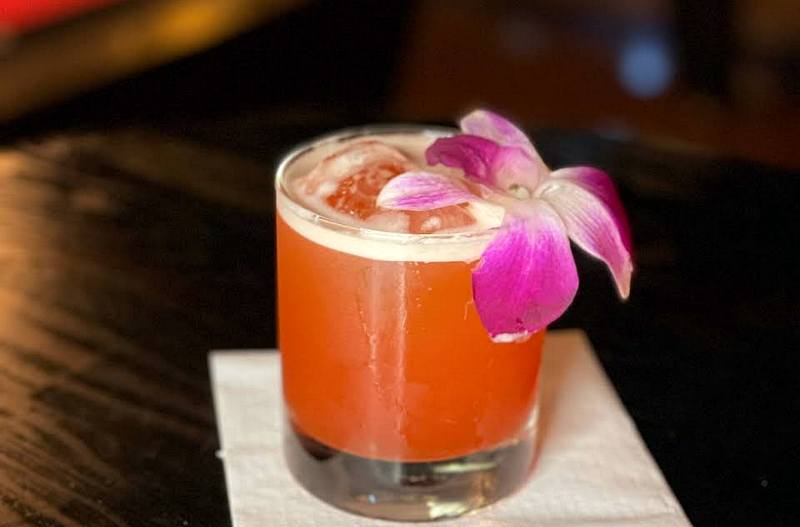 South El Monte
Having billiards at a bar almost automatically makes it a dive, especially in the San Gabriel Valley. But it's a little different at the 626 Bar, which is more attractive than a pool hall needs to be, with wood-wrapped walls and red-upholstered billiards tables. The drinks are way better than expected, too, with 18 craft ales on tap, photo-shoot-ready micheladas, and affordable cocktails like the Horchata Creamsicle and Tequila-based mules. Not to mention the kicked-back, super-friendly locals and bartenders who we always seem to become better friends with by the time we split from its four-hour happy hour. It's got it all. If you are surprised by how fresh the beer tastes off the tap, it's because this bar is owned by the same family behind the Ramirez Liquor mini-empire, so you might as well enjoy another one while you're here.
9444 Garvey Ave. South El Monte, CA 91733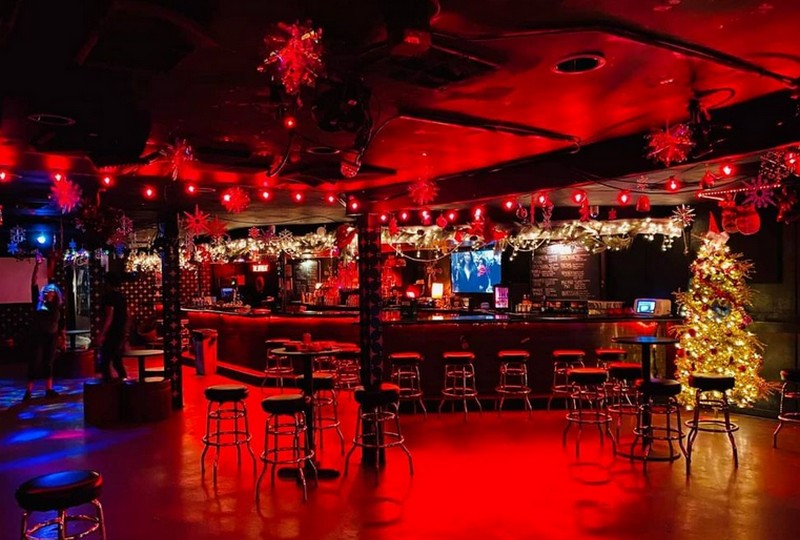 Highland Park
All the necessary classic dive bar components are in full effect here: black walls, red glow, low-key entrance, and a refreshing dearth of college brats and people puckering up for selfies against cute backdrops. Where The Offbeat really distinguishes itself is in the nightly live music and DJ nights that turn our evenings eclectic, from Exposure's drag shows out on the back patio to bands on stage, crazy karaoke sessions, and the many amateurs who are willing to dance it up. A great night out. Especially after pre-gaming in another dive all day. This place gets bonus points for having both a wood-fired pizza truck and al pastor specialist taco stand that sets up across the street nearly every night. Whatever you're craving, it'll buffer the aftereffects of having so much fun when you're forced to greet the next morning.
6316 York Blvd. Los Angeles, CA 90042
Of course, we get the feeling you may have a favorite dive of your own worth mentioning. Please let us know about your favorite watering hole in our comments. And join L.A. TACO and Bud Light Chelada on May 6 for TACO MADNESS.
Stay in touch
Sign up for our free newsletter