Featured
4/20 in L.A.: 24 New Must-Try Weed Products and Where to Go Celebrate
9:00 AM PDT on April 19, 2022
You probably don't need to be reminded that tomorrow is 4/20, the highest of holidays for anyone who's Indo-inclined.
We've cobbled together a collection of things to do and gifts to buy to get you and your friends your absolute stoneded-est this Wednesday, with a little something for everyone: herb smokers, dabbers, ganja-eaters, insomniacs, vegans, people who enjoy the Beatles and/or Mexican wrestling, and those who generally appreciate strange and innovative new inventions in the world of getting zooted.
Have a good time out there. Or in even, should couch-lock be your body and brain's favorite setting.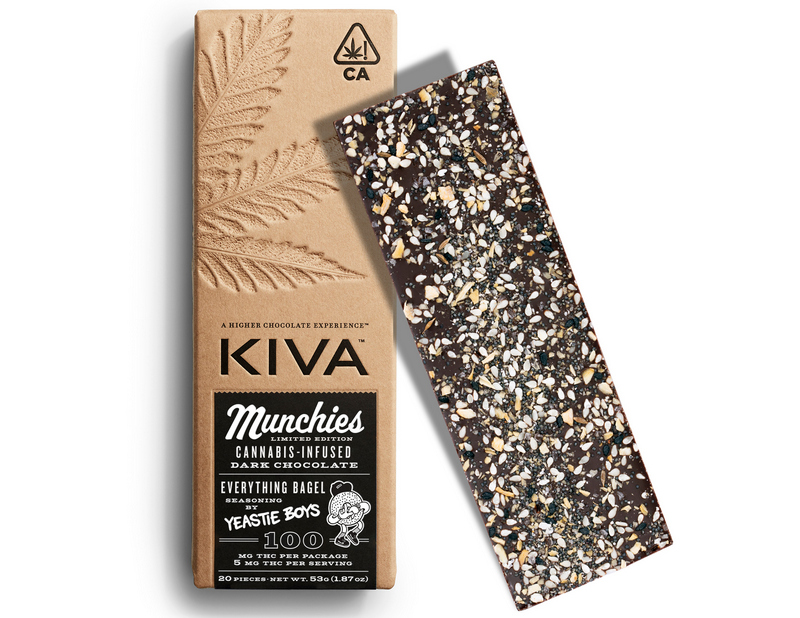 Kiva Confections hooked up with Yeastie Boys Bagels to welcome a cold water hash-infused dark chocolate bar sprinkled with "Everything Bagel" salty seasoning into this world. It comes in at 100 mg and is named The Everything Bagel Seasoning Munchies Bars. We wish them a lifetime of happiness together. After we eat their baby, that is. You'll find it available for delivery and at select dispensaries around California for $20.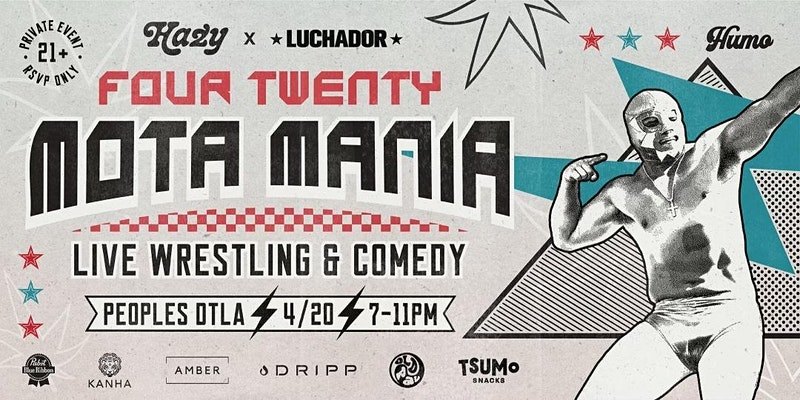 It's tiiiime for "Mota Mania," a 4/20 event combining live lucha libre with cannabis, tacos, and comedy at People's Dispensary in Downtown. If you were not instantaneously sold on that concept, we are no longer friends. Sorry. Tickets here. You can also get this dope, limited-edition shirt from Hecho Con Ganas for free with a purchase of Humo products while there.  7-11pm, 1149 S. Los Angeles St. Los Angeles, CA 90021
Another Room makes weed fun again, with grinders that look like burgers, lighter cases that resemble chocolate bars, floating ashtrays for the bath, and all kinds of other crazy shit you'll have to keep an eye on at parties.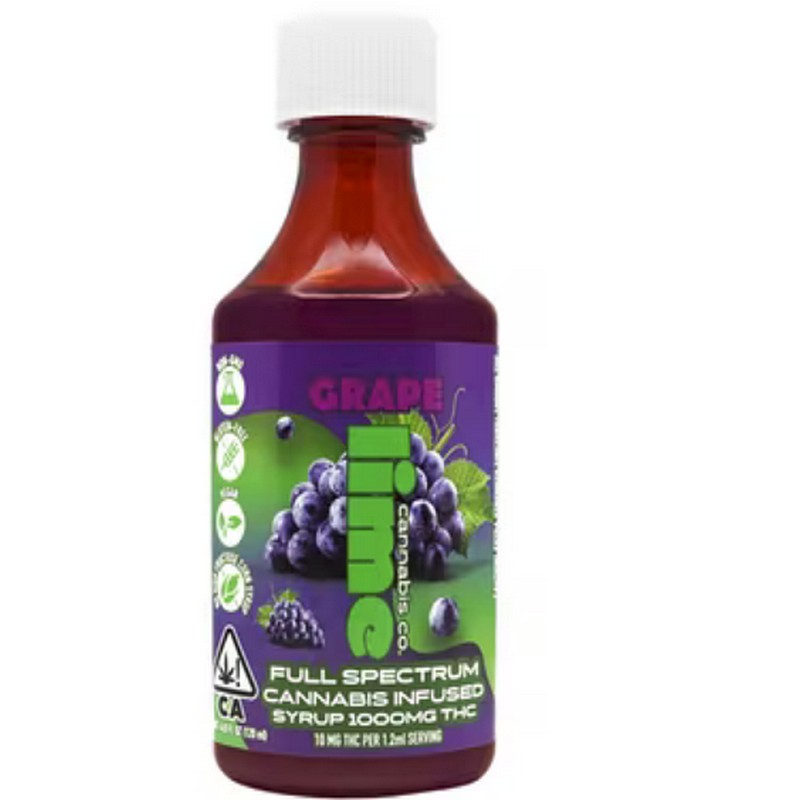 Lime's Full Spectrum Syrups pack 1,000 mg of THC into every bottle, which uncannily resembles cough medicine, so you can use it to mix your own drinks and elixirs and take them wherever you plan to go. Giant Styrofoam cups are not included.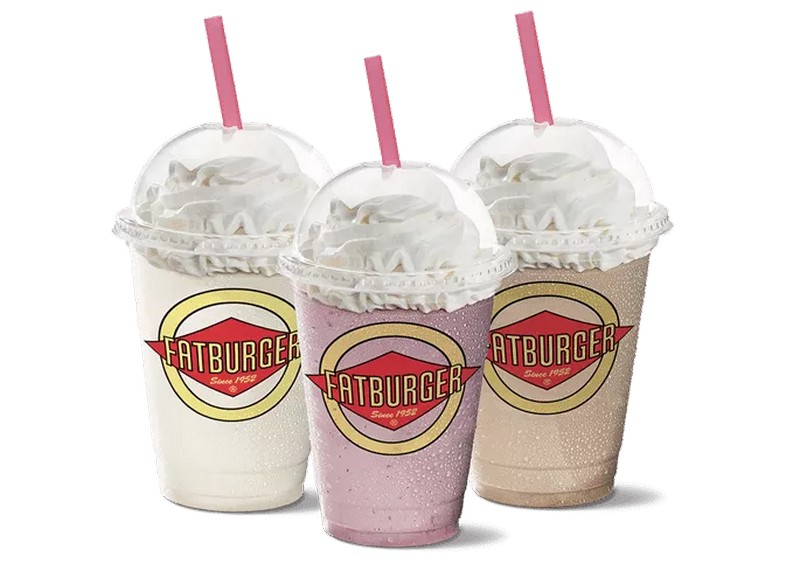 While In-N-Out thumps bible verses and Chick-Fil-A tries to hide its homophobia, Fatburger gets shouted out by Biggie and Ice Cube. War won in our book. As if to prove our point, locations of Wonderbrett dispensary has a weed strain, edibles, and live resin cartridges named and flavored after Fatburger's strawberry milkshakes, available only on 4/20, as reported by FoodBeast. Meanwhile, the burger chain will do its part by offering its OG Fatburger for $4.20 on April 20, with free delivery for online orders over $20. Looks like Wingstop and Jack in the Box also want in on the 4/20 fun this year.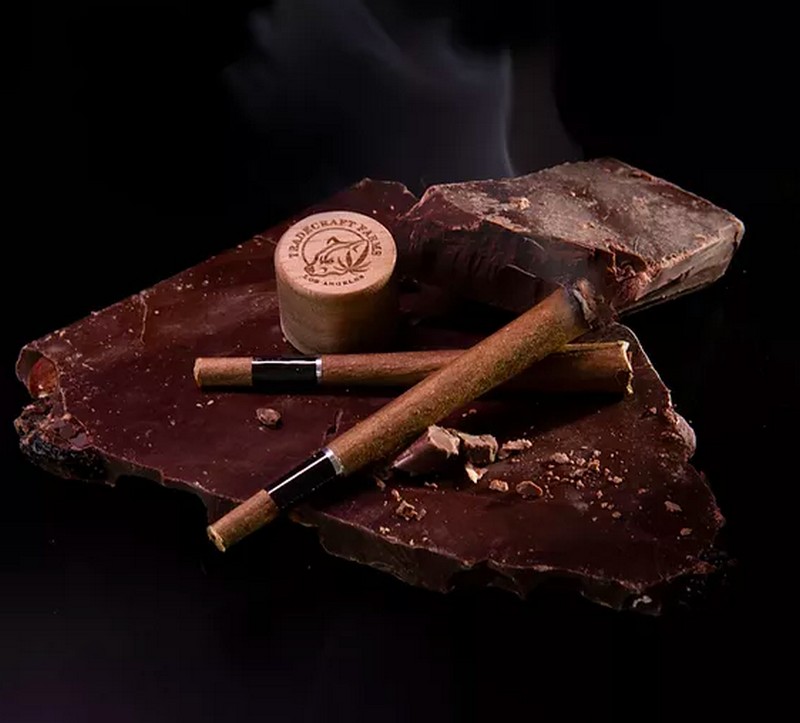 Port Hueneme's Tradecraft Farms has some seriously sticky hydroponic herb and a new dispensary opening in El Monte on April 20. You can find it in pre-rolls that use natural wraps made from goji berries, palm leaves, and cacao leaves. But since this is 4/20 we're dishing on, we recommend going big with its Cacao Fried Chicken Pre-Roll, aka "the Chocolate Drumstick," in which a large cacao-flavored rolling paper is filled with a gram of hydro, infused with high-THC oil, and dusted in kief. Nice knowing you! $18 wherever Tradecraft Farms is sold
Wyllow will hold a ribbon-cutting and grand-opening ceremony for its social equity-licensed, micro-dispensary at 11:30 am on 4/20 in Mid-City. The dispensary promises a unique, multi-sensory shopping experience that includes custom-engineered ambient and directional ASMR sounds to engage the ears, a terpene scent installation to please the nose, a blend of natural and multi-hued LED lights that alter from day to night, and one-on-one shopping consultations. And weed. Specifically with a focus on BIPOC-owned brands. 2622 S. Robertson Blvd. Los Angeles, CA 90034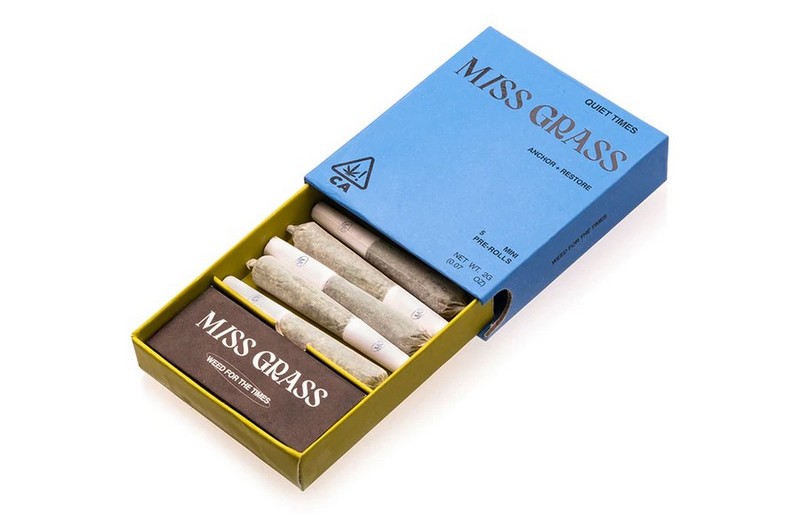 Meet Miss Grass. She's a minimalist, "terpene-rich" line of mini pre-rolls broken down by mood. For example, there's Sativa-dominate "Fast Times" and Indica-powered "Quiet Times." Currently, there is no "Need to Eat These Asada Fries Times." But we're patient.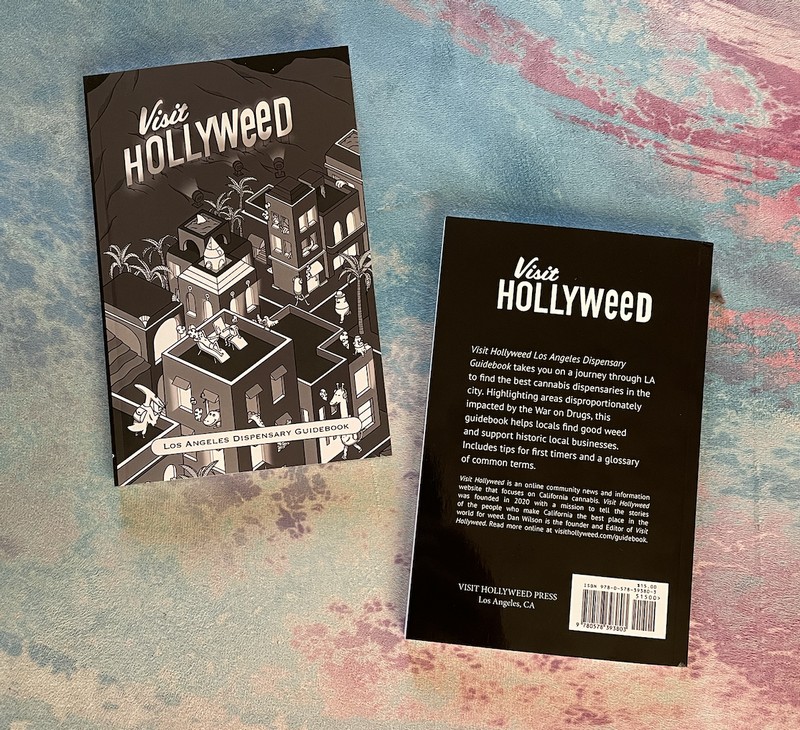 Wednesday sees the release of "Visit Hollyweed," a new guidebook to the dispensaries of Los Angeles by author Dan Wilson, who maintains a blog of the same name. The book touches on 270 dispensaries, organized by neighborhood and prioritizing communities disproportionately impacted by the "War on Drugs." The physical guidebook will be sold for $15 at a group of four social equity dispensaries: Josephine & Billies, 64 & Hope Melrose, 64 & Hope Mid-City, and Gorilla Rx Wellness in Crenshaw, and will be online for free.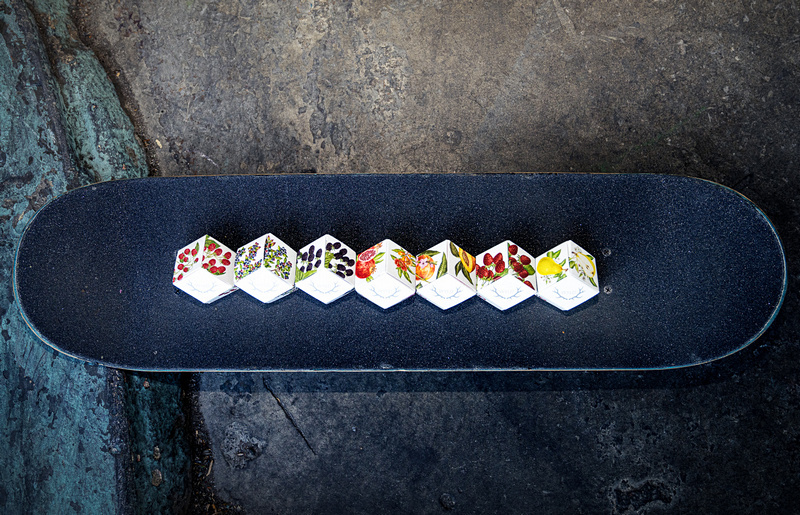 Wyld Canna Company's itty-bitty edibles combine the taste of fruit with goodgood sinsemilla, delivering a clean high in a tiny package. Each notably small edible, which comes in boxes of 20 5mg pieces, is roughly the size of a brunoise-diced root vegetable, making them especially convenient to slip into your bag or pockets and bring with you on the road.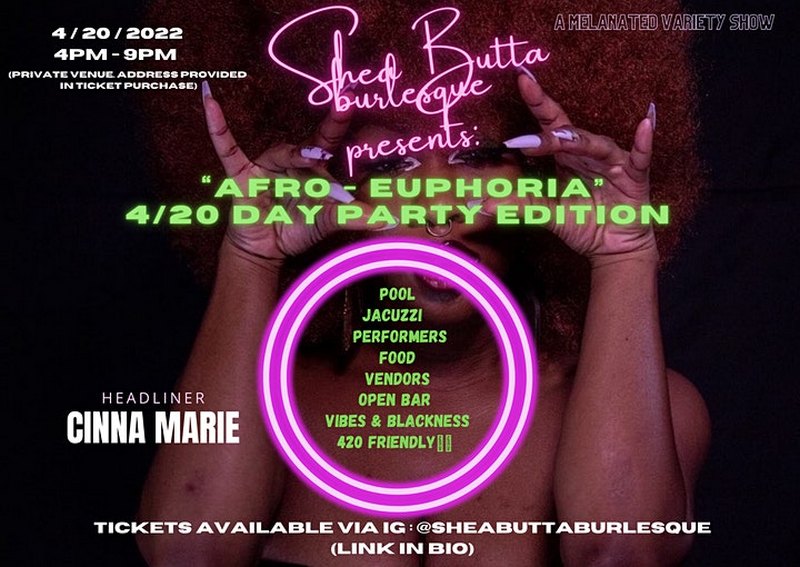 Shea Butter Burlesque, a weed-friendly Wednesday event highlighting Black talent, appears to have it all: burlesque performances, a pool and Jacuzzi, food, live drumming, DJs, an open bar, and vendors like Smoked Sugar Lingerie and Magic Melanin Mama Urban Apothecary. Your $15-$95 ticket purchases will reveal the private Mid-City address to a promised night of "love, peace, and Blackness."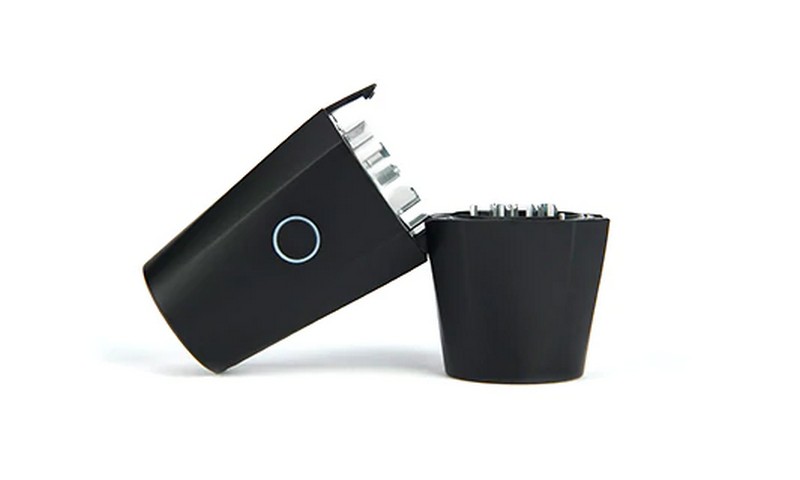 Getting tennis elbow from all that ganja-grinding and spliff-rolling you do on the daily? You need OG Otto, labeled the "world's first and only automatic cone rolling machine." It precision-mills your herb into an ideal grind, preserving all the crystals and resin glands your fingers typically decimate, and as if that wasn't enough, fills a bunch of perfect little doobs with it. So you can keep your mind and hands-on your Mario Kart tournament. Or whatever you've got going today. $149 at Banana Bros.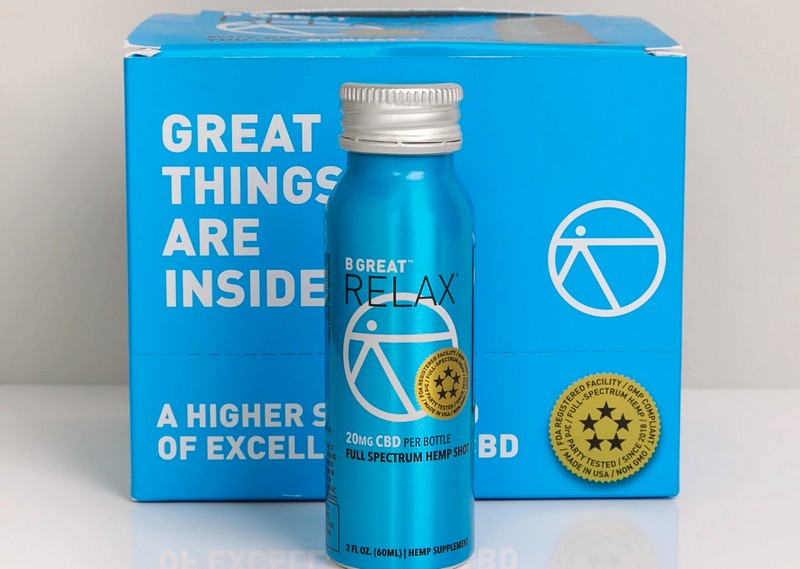 B Great Relax Shots combine 20 mg of CBD with 5 mg of melatonin in one tasty little acai berry-flavored bottle. Perfect for bedtime or simply when you want to relax while watching Goodfellas or Shawshank Redemption, which we can all but guarantee will be on your TV at any given moment in time here and forever after.
Hood Bruja's Kitchen is a pop-up lounge at House of Dreams on Wednesday afternoon, featuring plant-based eats from one Chef Bruja that has its own smoke lounge and medicine bar, along with a live performance by D'rok The Music. The pop-up is free to check out but paid tickets skip the line and come with some goodies.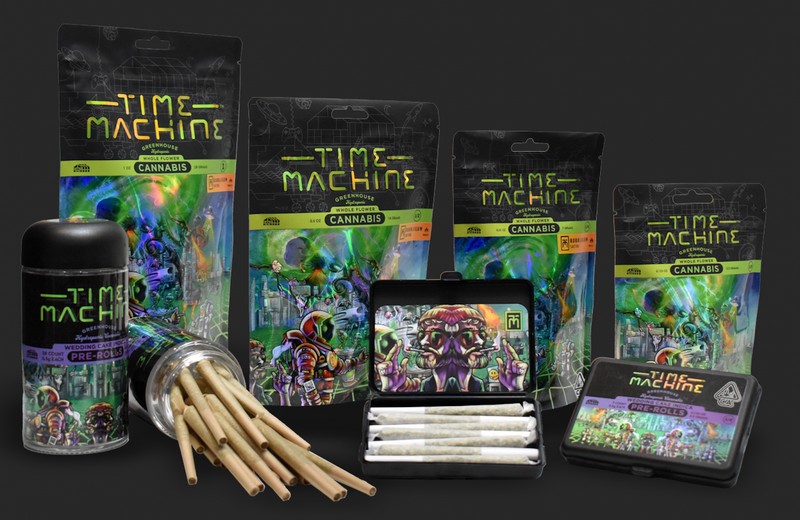 Time Machine is a flower brand that's new to the market, inspired by graphic novels and video games, three great tastes that go great together on 4/20. The hydroponic herb comes in 8 strains from Pacific Stone greenhouses on the Central Coast and is meant to be affordably priced. For example, you can buy a ½ oz. jar with 28 hand-rolled pre-rolls full of Blue Dream, Wedding Cake, or GG4 for $75. Which should last you through Wednesday.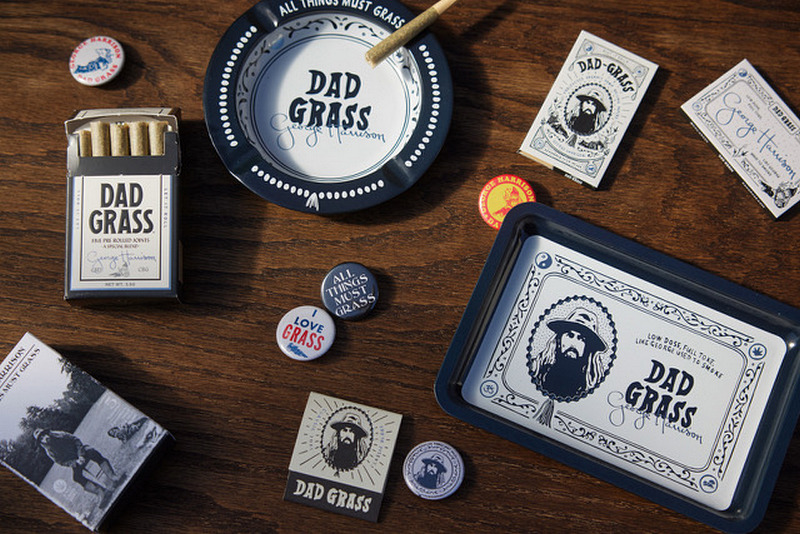 We always wanted to get high with a Beatle. But Ringo never returns our calls. However, CBD/CBG brand Dad Grass just came out with a bunch of smokables and tools commemorating the 50th anniversary of George Harrison's solo album "All Things Must Pass," which includes rolling papers, trays, pins, matches, an ashtray, and a sneak pack of doobs masked to look like a cassette tape, among other things that make great gifts for hippie dads. So we're getting closer.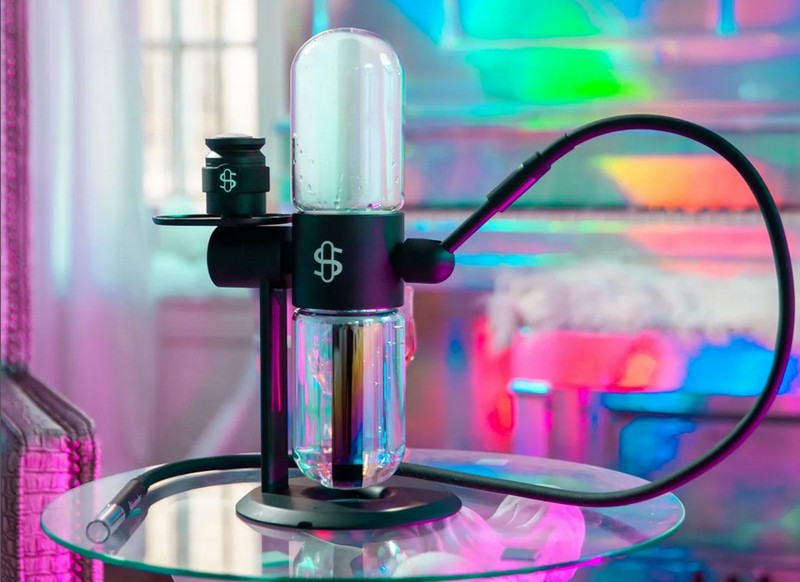 Considering all you once needed was an empty two-liter bottle of Cactus Cooler, a bucket, and a jerry-rigged bowl on top to make your own gravity bong, you might think twice about spending hundreds of dollars on a Gravity Infuser from Stundenglass. Then again, we all need something to aspire to, right? Plus, they have specimens made for B Real and Wiz Khalifa fans, in case that sweetens the deal.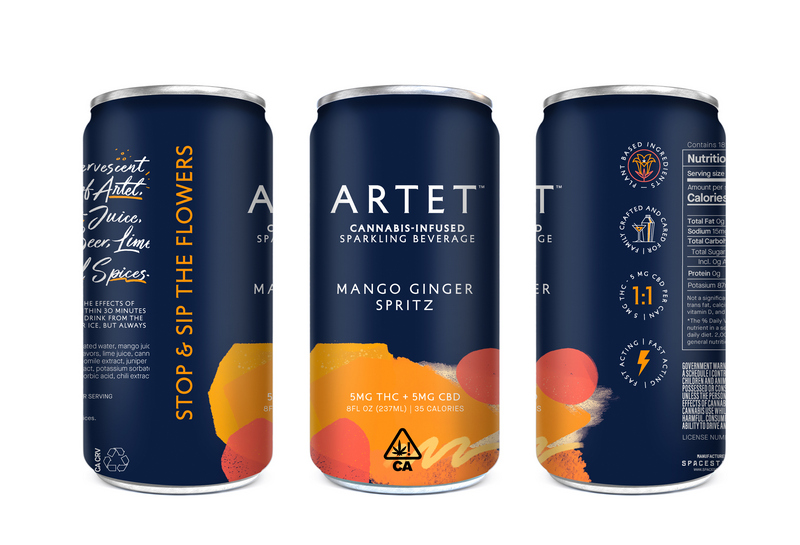 Artet, the esteemed cannabis aperitif, now comes in ready-to-drink cans with flavors like Tet & Tonic and Rosemary Jane. The latest is a Mango Ginger Spritz that comes in at 5 mg of THC and CBD for a Mule-like refreshment that sounds great for the warmer weather. $21.50/4-pack
House of Saka's Vinfusions is like the wine of the weed world, made with Napa Valley grapes but without alcohol. Instead, your rose, whites, and sparkling mimosas are based on light amounts of THC (roughly 40 mg), allowing for a different buzz at your fancy dinner parties and/or paper-bag drinking sessions.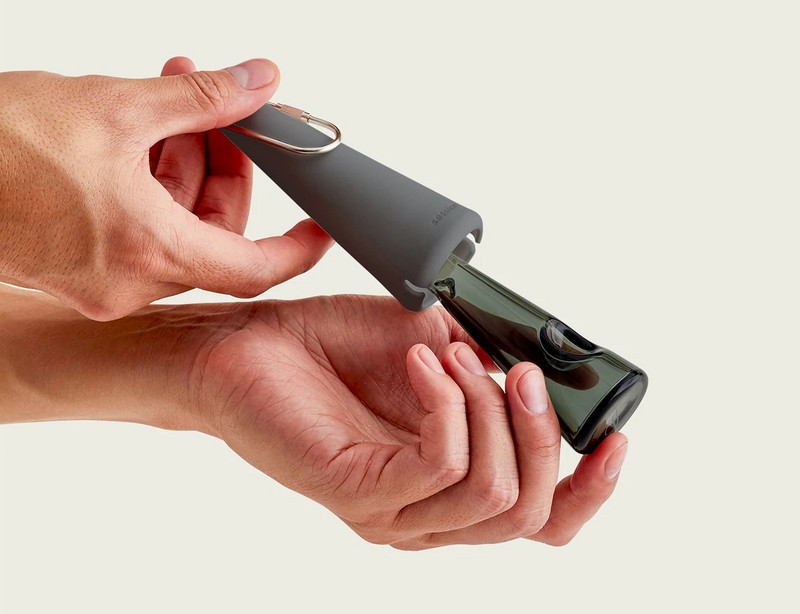 Session Goods makes some kinda trippy, kinda cool-looking pipes. And they're giving everyone 20% off through the "high holiday" with the code: Four2022. So now you have one less excuse for not having a new pipe.
Raw Garden's new pre-rolls are packed with super fresh, additive-free, in-house grown whole flower that's been infused with micronized refined live resin crushed diamonds. We don't know exactly what "micronized" or "crushed diamonds" mean. Only that it sounds like someone's about to get fucked up around here.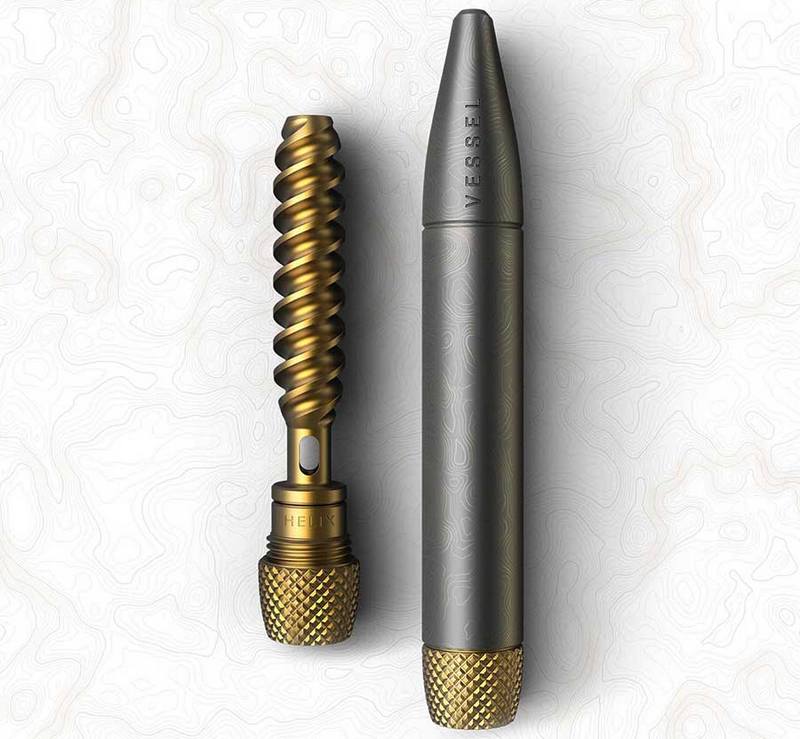 There are one-hitters. Then there's the Helix, an attractive little beauty from Vessel made out of non-toxic brass, with a helix shape for better filtering and cooling. It's 20% off at the moment, too. So, yay.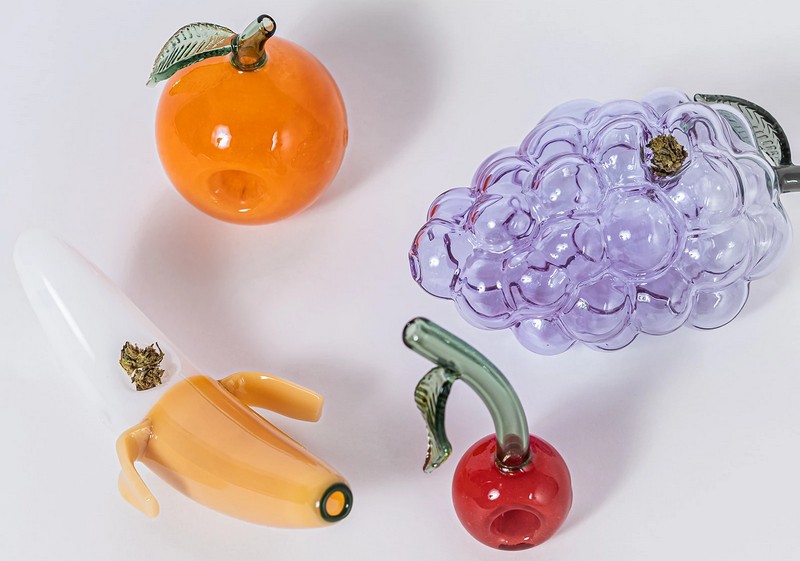 Flower by Edie Parker makes fancy-schmancy smoking accessories that look super stylish when they're not just sitting there tripping everyone the fuck out. We're talking about borosilicate glass pipes shaped like cherries and bananas, table lighters that look like sandwiches, and pricey-ass bongs that look almost too good to set fire to. We're feeling tripped out already.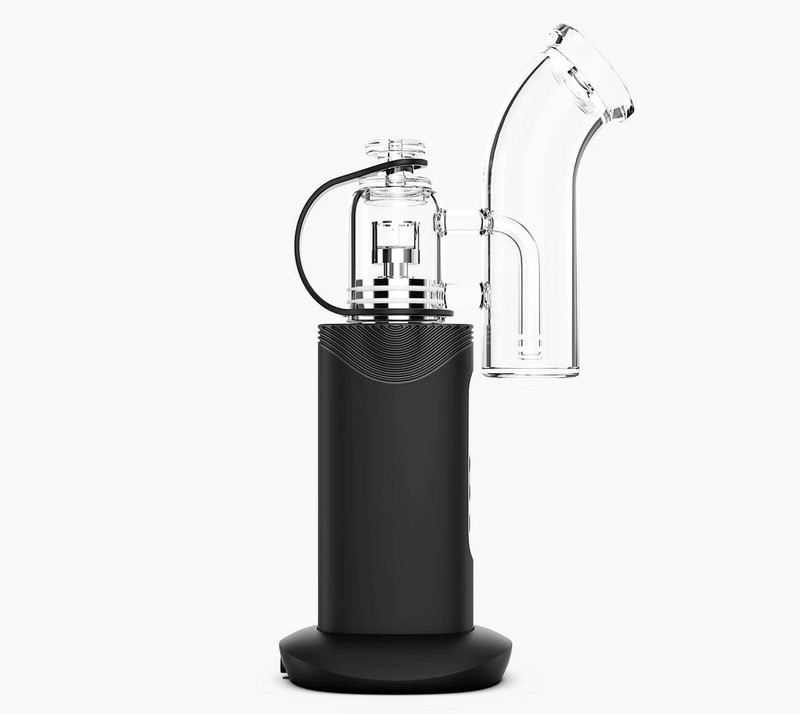 The AUXO Cira is a temperature-controlled vaporizer made of handblown borosilicate glass for concentrate heads, with precise heating capability between 450-1000 degrees. It only takes 20 seconds to get hot and has both an extended heating mode and anti-scalding properties. It also looks nice. Especially compared to a blowtorch and dirty rig.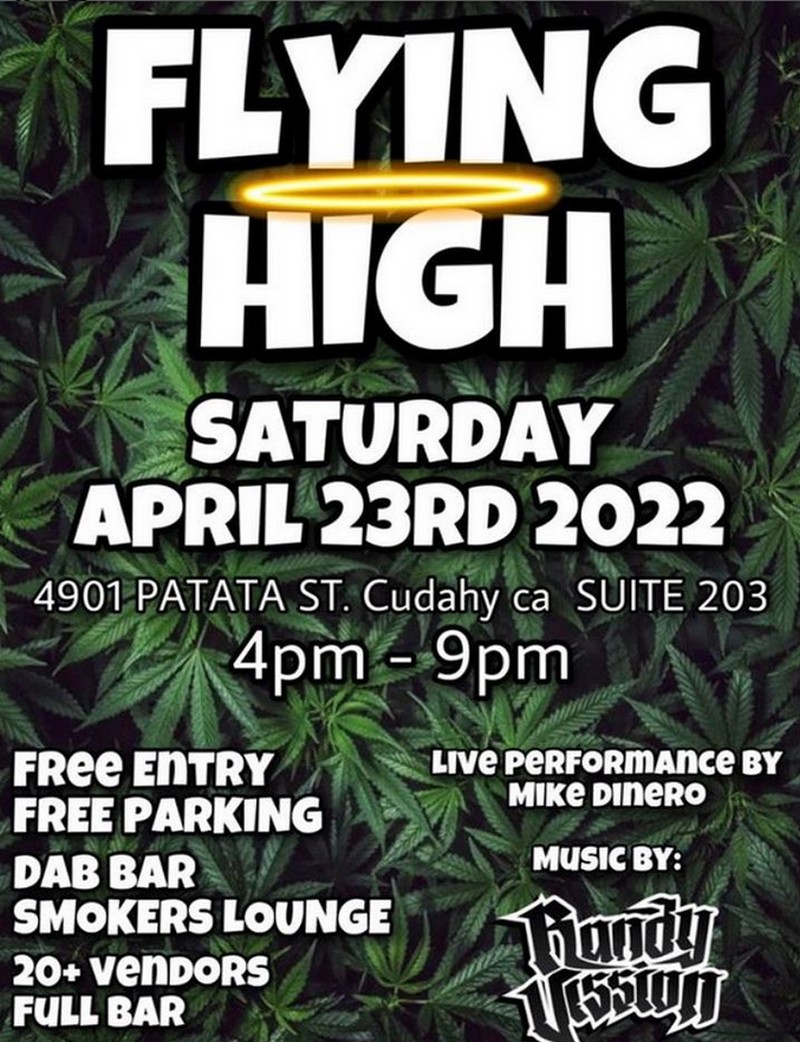 **BONUS: On April 23 on Cudahy's Patata Street, there will be a function called "Flying High," with a dab lounge, full bar, live music, and over 20 vendors, including the plant pros at Succs2BYou.
One of L.A. TACO's co-founders, Hadley Tomicki is a critic and journalist whose work has appeared in the Los Angeles Times, New York Magazine, and many other places.
Stay in touch
Sign up for our free newsletter