Drink
Brown Faces and Natural Wine: Latino-Owned Sala Celebrates Three Years In Uptown Whittier
12:04 PM PDT on August 24, 2022
SALA, a specialty coffee, and natural wine shop, just celebrated three years in Uptown Whittier against the odds.  
Owner-operators Derrick Montiel and Brandee Raygoza survived the early pandemic closures in 2020 by selling bottles of wine, bags of coffee beans, and other snacky items that rose in demand during the lockdowns. When a speeding pickup truck crashed into SALA's front entrance in September 2020—closing the Whittier shop for 40 days, its future hanging in the balance—Raygoza and Montiel jumped at another opportunity. 
In June 2021, the pair opened Sala #2 in the Bixby Knolls part of Long Beach, where they realized their original vision for their ideal "sala," or living room-like place with a kitchen and bar serving handpicked specialty coffees, local craft beers, and natural wines to customers, friends, and the community all day long. 
Raygoza and Montiel believe like good coffee, craft beer, general high-quality food items, and "natural wine [are] not above anyone." Still, their SALA journey has not been without the bumps faced by young Latino entrepreneurs who are often challenged or questioned about their knowledge, presence, and purpose in a specialized food and beverage industry not accustomed to having young brown faces in the mix. 
SALA's success signals natural wine's inroads into the greater L.A. drinking scene and reflects the growing demand in Whittier, Long Beach, and surrounding areas for small-batch, sustainable, minimal-intervention, non-industrial alcoholic beverages.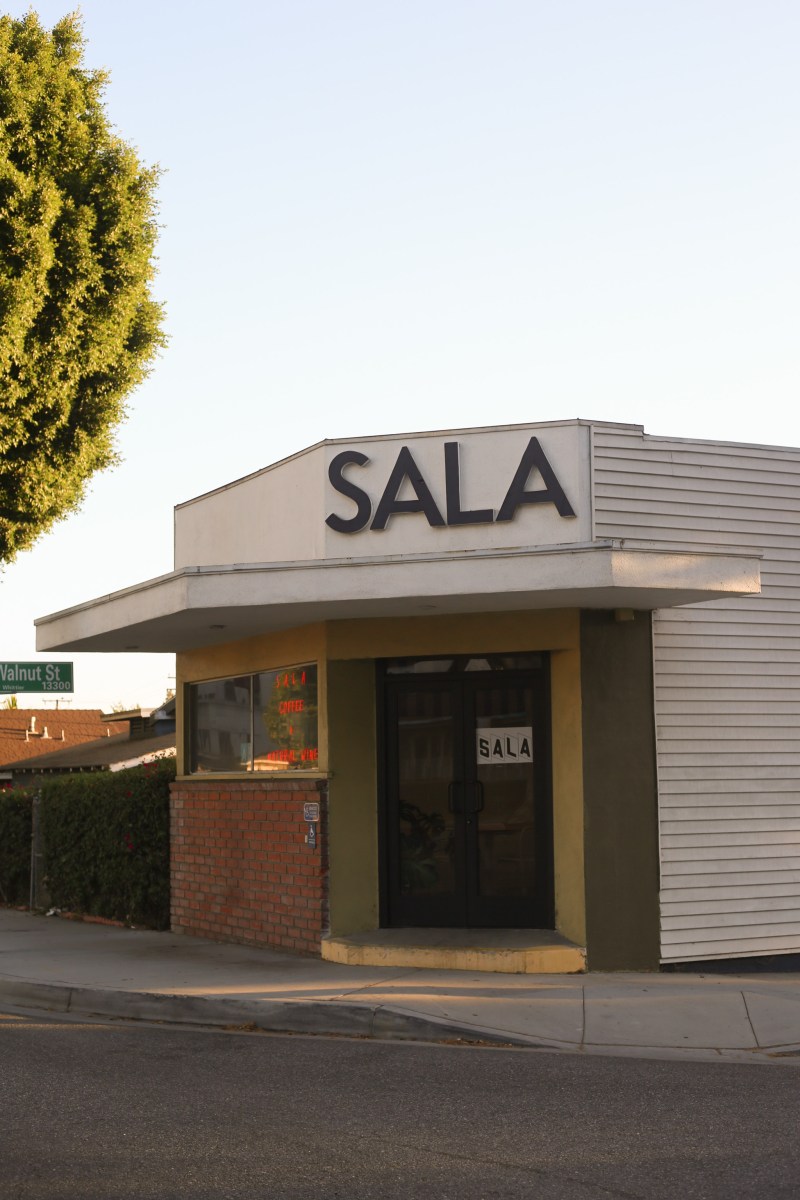 From Coffee to Wine
Sala was originally planned as a specialty coffee shop. Wines entered the picture when
Raygoza and Montiel took over a former deli space that was licensed to sell wine and beer. The Painter Avenue location provided options beyond coffee and set them up nicely for a grab-and-go beverage concept that carried them through the pandemic and beyond. 
Coffee and wines already enjoy a healthy presence in Uptown Whittier, thanks to places like Local Fixture and Lift Coffee Roasters—where Montiel honed his barista craft—and a new a wave of breweries, gastropubs, and vegan restaurants offering wines and craft beer. When Montiel and Raygoza opened in June 2019, they saw natural wines as a sensible addition to their coffee concept as a way to fill a gap in the local beverage landscape.  
"We wanted to bring natural wines to an area that didn't already have them," said Raygoza.
The gamble paid off. 
Sala built a reliable customer base in their first year through affable customer service, expertly made espresso drinks, and an inviting atmosphere for aficionados and newbies alike. Montiel and Raygoza invited local Whittier chef Ted Montoya to make his signature mouthwatering breakfast burritos on weekends, and they hosted local vendors selling desserts, floral arrangements, and other craft goods. People came in regularly for brewed coffee, specialty beans, and vegan donuts. 
When the pandemic hit, Raygoza and Montiel noticed a decline in brewed coffee sales. Instead, customers wanted wines, so they responded. 
"Natural wines became popular during the pandemic when people were drinking at home but wanted something lighter and more drinkable," said Montiel. He likened the "crushability" of many natural wines—also called 'raw,' 'minimal intervention,' or 'live' wines, which tend to contain less alcohol, sugar, sulfites, and additives than conventional wines—to the lighter-bodied "session" beers made for drinking over a long period of time.
"Thankfully, we never had to close during the pandemic," said Raygoza. "We had a lot of regulars, and new customers come in from around the region to buy wines and coffee, some as far away as the I.E." 
Sala's wines come from all over the world, with a select few from California and other domestic producers. Those looking to taste some can do so at the Long Beach location, where Raygoza and Montiel pour a rotating menu of wines and beers along with coffee. The Whittier location is solely to-go, but the helpful staff will happily guide shoppers.
Want to try a new, crisp white with your fish tacos? Here's a delicious French Chenin blanc or raw Marsanne. Need something more full-bodied for your carne asada? Try a juicy old vine Cuvee or dry Tempranillo from Spain. Find a dank wine for your lunch at the park or a refreshing fizzy wine for all-day sipping. 
Sala's owners find that the versatility of natural wines and their freshness as raw, vegan products make them perfect pairings for the fresher, craftier food from the pop-ups that guest-star at both locations.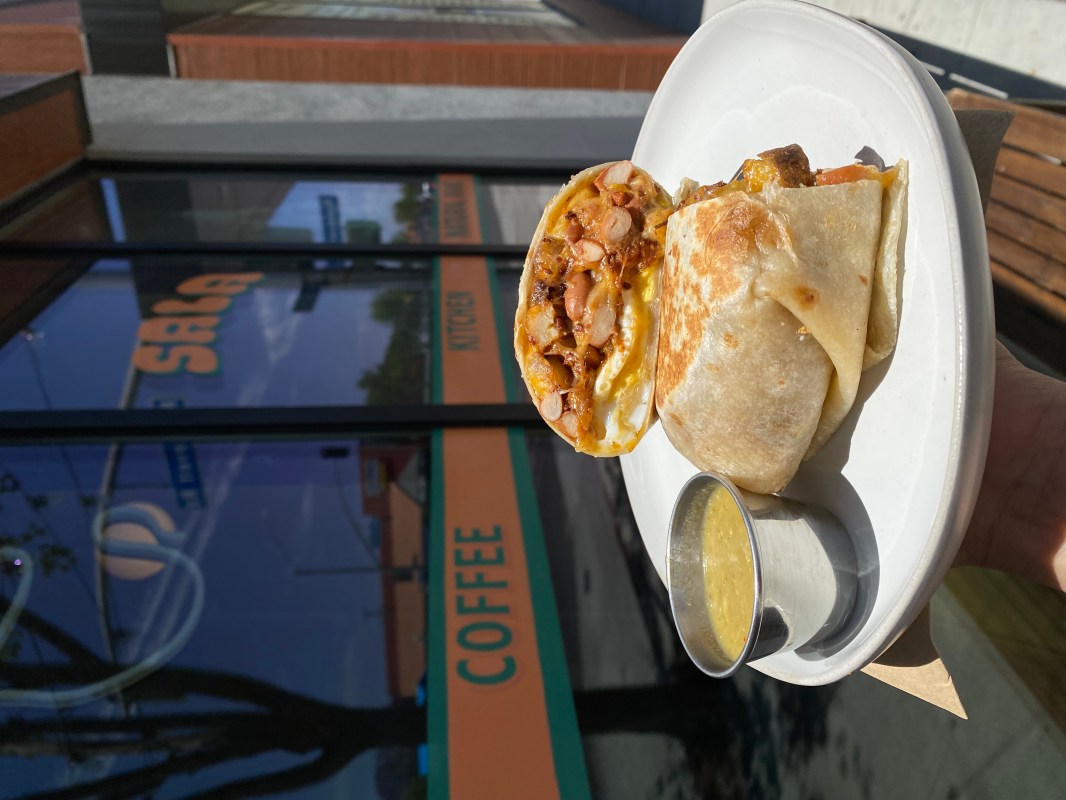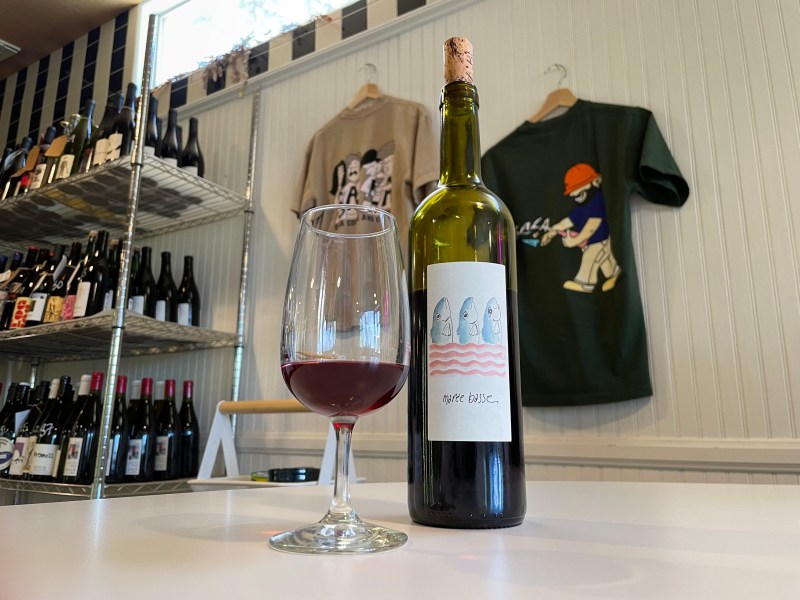 There's food, too 
The Long Beach location serves food daily from 8 a.m. to 2 p.m., with occasional dinner specials at both locations. The menu features sweet and savory treats, from breakfast pastries to deli sandwiches, made in-house and meant to pair with their select wines, beers, coffees, and other drinks. Local burger pop-up Hamburgers Nice visits every Tuesday, slinging their delicious smash burgers through closing.
Occasional dinner pop-ups at both locations feature everything from ceviche and paella to birria and bahn-mi. Their friends at Cold Hearted, a gelato pop-up, and vegetarian Filipino pop-up Pogi Silog helped Sala celebrate its third anniversary in Uptown and welcomed them to their new space in Long Beach.
Sala's house breakfast burritos remain the big draw at both locations. Made with the help of Raygoza's mother, the burritos are a clear homage to Chef Ted's breakfast burritos that first appeared on Sala's Whittier menu. They use Mejorado tortillas filled with beans, potatoes, cheese, and your choice of bacon, chorizo, or soyrizo with a side of fresh green salsa. Get them Thursdays through Sundays from opening until they sell out—and they do, every time.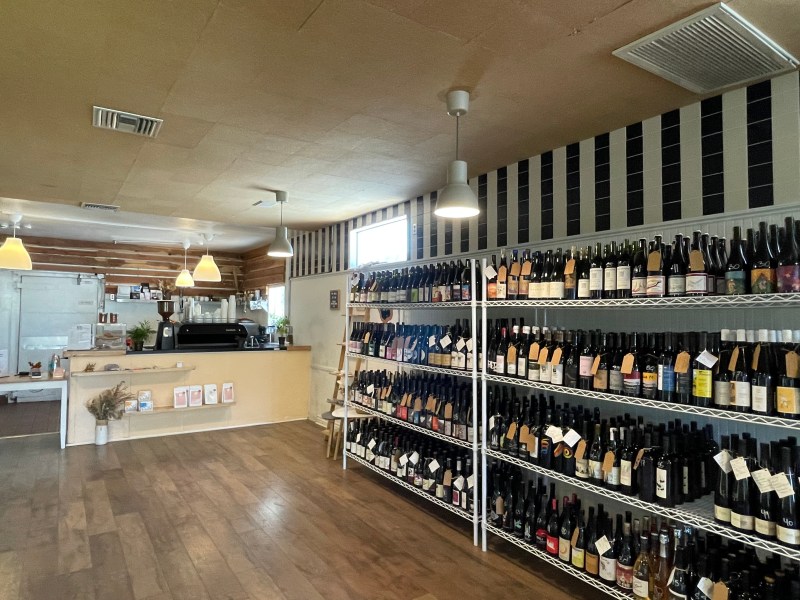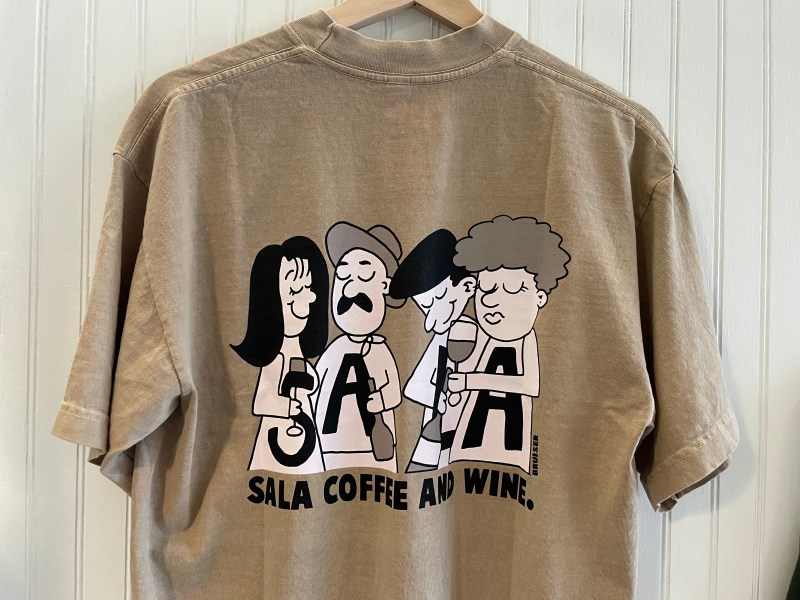 Brown Faces and a Sala 
Sala makes natural wines accessible to drinkers in parts of greater L. A. that tend to be overlooked by specialty merchants.
"We're not rich Latinos," they told me. "Our parents are workers, teachers, immigrants, and first-generation. We've worked in restaurants and services since we were 14. We pay rent and work our asses off running our business."
In its first year of operation, Sala #2 in Long Beach has become a magnet for new regulars and loyal customers from north Long Beach, Lakewood, Compton, and Carson. They seek out its welcoming space with ample tables and plenty of sunlight to work all day or catch up with friends. The Whittier shop draws locals from around town and neighboring cities like Pico Rivera, Downey, and Hacienda Heights. 
Montiel and Raygoza do battle misconceptions that they're "entitled millennials," a complaint hurled at them from an older neighbor in Whittier who accused them of taking up too many parking spaces—in their own store's small adjacent lot. 
"We're not rich Latinos," they told me. "Our parents are workers, teachers, immigrants, and first-generation. We've worked in restaurants and services since we were 14. We pay rent and work our asses off running our business." 
Raygoza and Montiel join a new generation of young and locally-raised Latinx entrepreneurs establishing vegan and craft taco restaurants, artisanal delis, and bottle shops that have found a home in Whittier ever since restaurants and bars like Phlight (2005), Bizarra Capital (2012), Vinatero (2007-2013), Setá (2009-2016), and the Bottle Room (2009-2020) made the Uptown district a dining and drinking destination over a decade ago.
Beyond Whittier, Montiel and Raygoza join their friends at Lasita Filipino restaurant and natural wine bar at industry events, and they often find themselves the only people of color in a niche sector. 
"We want people to feel comfortable here and open to trying beverages at Sala," said Raygoza. "We're happy to be that living room space for people."
Montiel drives the point home further. "We intentionally kept the name 'Sala' in Spanish," he said. "We're underrepresented folks in the beverage industry. 'Sala' tells people who we are as brown faces in wine."
Melissa Mora Hidalgo was born in Montebello and grew up in the L.A./O.C. borderlands of East Whittier and La Habra. She holds a Ph. D. in Literature from UC San Diego and is the author of Mozlandia: Morrissey Fans in the Borderlands (Headpress UK, 2016).
Stay in touch
Sign up for our free newsletter