Featured
L.A. TACO's Favorite Stories of the Year 2021 From Our Editorial Trompo
11:44 AM PST on December 29, 2021
Cheers to another year of our lil' independent editorial trompo spinning and spinning, thinly slicing only the best features and news stories for our loyal members and readers to feast on. As we head out for the next few days of unruly New Year's celebrations and quiet reflection on 2021, we asked our crew to pick out their favorite L.A. TACO stories from the last year, then our editors picked some of their own favorite moments from the last year of features, food finds and scoops.
We hope you enjoy this look back and have a fan-fucking-tastic 2022!!
We'll be here.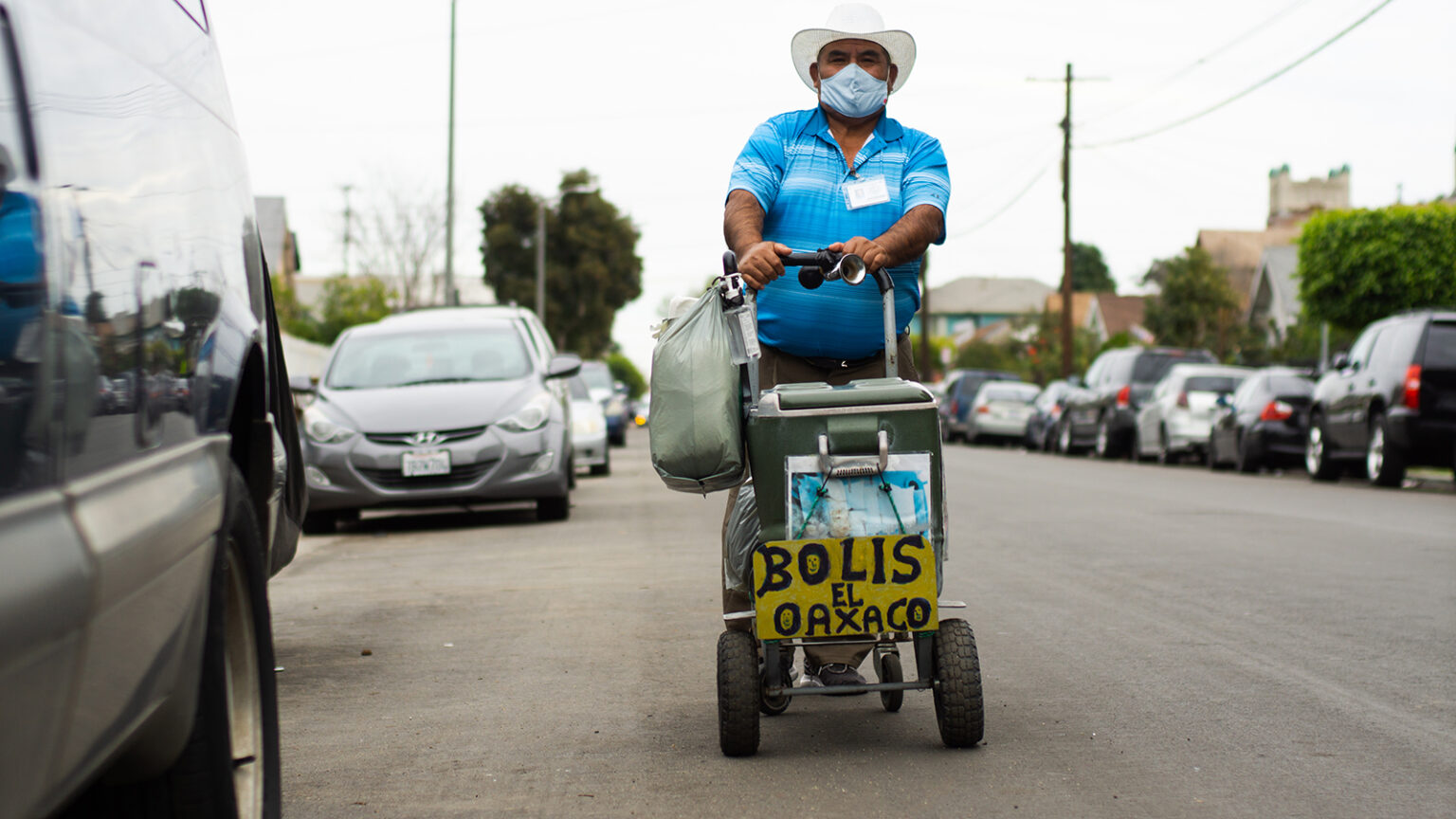 CONTRIBUTOR PICKS
Story Fines and Confiscation: Explaining L.A.'s Arbitrary Street Food Cart Law the County Uses to Criminalize Street Vendors"
Aside from this being a story that won the Ruben Salazar Journalism award this year, it truly is a story that made an impact when it came to the community of street vendors in Los Angeles. We were able to explore the reasoning behind the continued criminalization of street vendors despite street vending being legalized. This caused local officials to take action and temporarily re-established the moratorium on enforcement of unpermitted vendors. It's a piece of reporting that I am very proud of." – Janette Villafana
A Brief History of Chicano Rock, From Funk Rock to Punk Rock (And a Firme Playlist)
"It was wild for me to dive deep into the world of Chicano Rock. In many ways, I felt as if I was reflecting my own life and the music that I grew up listening to that my parents used to play. It was a blast getting to write about all of the different artists who defined and continuously expand the sound." –Gab Chabràn
In Huntington Park, a Salvi-Owned BBQ Restaurant Takes a Risk and Switches to a Completely Halal Beef Menu
"Not much to say besides it was my first story ever published anywhere for anything. It's also meaningful to me for it have been on a business in my hometown." – Elmer Argueta
Former L.A. Crip, Best-Selling Author, and Randy's Donut-Phobe "Monster" Kody Scott Found Dead at 57
"Monster Kody confessing to having recurring nightmares about the Randy's Donut sign chasing him has always been mind-blowing to me. It's crazy L.A. shit, squared. He was a complicated person and that small moment in Monster exemplifies the vulnerability and honest introspection he allowed in his writing that proved he was more than a rap sheet and a rep." –Hadley Tomicki
Is Valle de Guadalupe Over? The Fight to Protect Mexican Wine Country
"While the 62 acres of land have already been demolished, the successful protestors behind "Un Valle de Verdad" have hopefully set a precedent for the future of nature tourism in Mexico. One in which the workers of the land manage the respective regions and not politicians that are prone to corruption and bribes." -Javier Cabral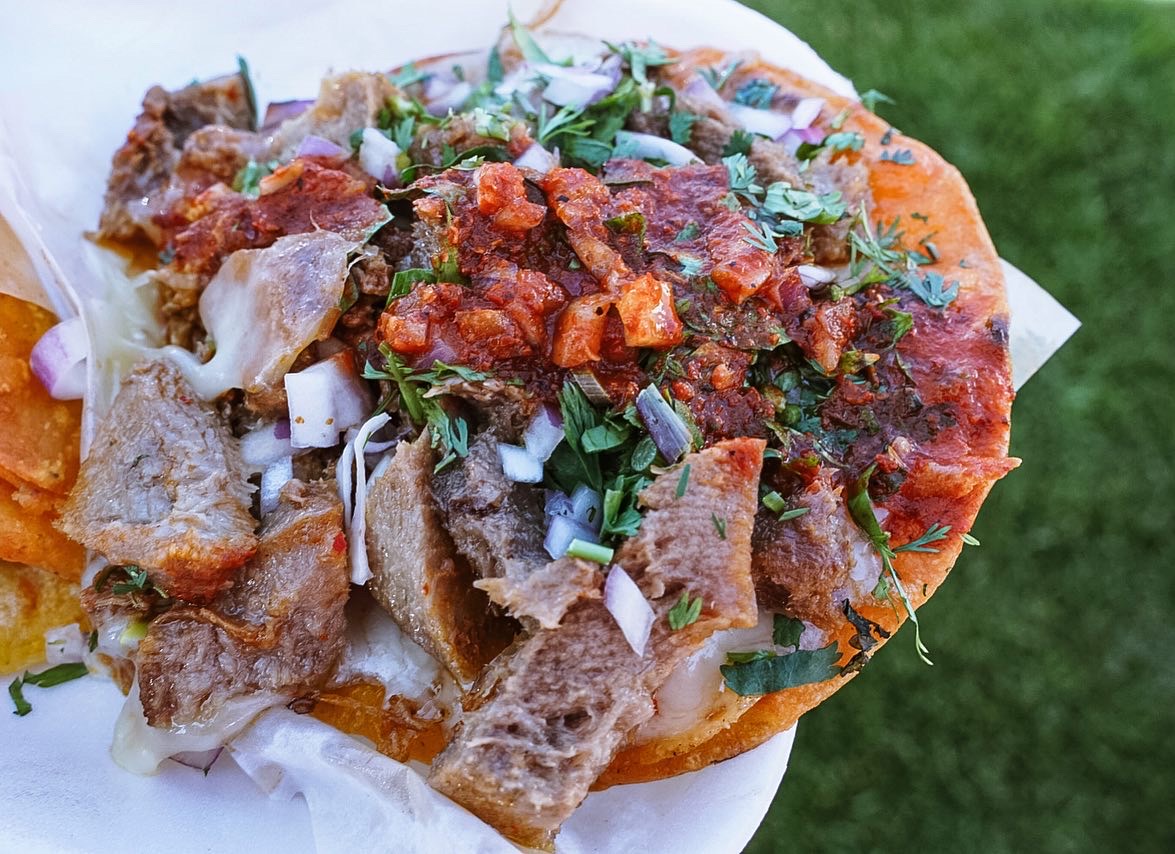 FOOD REPORTING

The L.A. TACO 69: The Tacos That Define Los Angeles, Mapped
"From the taco chains that have been servicing their communities for decades to the steamy tacos al vapor of Southeast and East L.A. to the smoky Tijuana-style taquerias in South Central lots, or the many Alta California taquerxs pushing the boundaries of the taco throughout the city." – Cesar Hernandez
Meet The Taquero Who Built a Morelos Style Barbacoa Oven in His Compton Backyard
"The sounds of birds chirping in the early morning are interrupted by the deep metal rumble of Daniel Torres dragging a one hundred-pound metal lid off of a monolithic oven. He carefully lets the lid fall on its side as plumes of white smoke race out of the oven's pit. It fills the air with the sweet scent of roasted agave, chile steamed goat and lamb meat." –Memo Torres
Head to 'Noodle Art' in Monterey Park to Taste One of the 'Eight Strange Wonders of Shaanxi, China' in the SGV
"Biang-biang is the distinct sound you're bound to hear when cruising the bustling streets of Xi'an in Central China. It's the slappity-slap of fresh noodles being beaten and stretched from a blob of wheat dough on a stainless steel kitchen surface." –Eddie Lin
The L.A. TACO Guide to the Best Birria Wild Card Dishes of Los Angeles
"If birria de chivo is the nexus of birria, then we've reached a post-structuralism era of birria." –Cesar Hernandez
This Taquero From Puebla Always Dreamed of Serving His TJ-Style Tacos Near The Happiest Place on Earth, and It Just Came True
"'A lot of people didn't believe I could make it. They told me I was crazy. Then they said the locations I picked in Compton weren't good, and so many other negative things. And I just heard them, but I never listened to them …'" – from the story by Janette Villafana
How a Taco Truck in Huntington Beach Is Serving Guerrero-Inspired Flavors in MAGA-Land
"The same cops that were called on us during our first week are now some of our best customers… " –from the story by Sean Vulkan
Your Compton Taco Crawl: Nayarit-Style Al Vapor Tacos, Jalisco-Style Tostadas Raspadas, and OG TJ-Style Asada
 "If you put "El Poblano" or "Los Poblanos" next to tacos anywhere in Southern California or Baja, you can rest assured that the tacos will probably be decent at worst." – Javier Cabral
From Zacatecas to El Sereno, Meet the 97-Year-Old Honey Man Who Is Quite Possibly L.A.'s Oldest Beekeeper
"Everybody knows the Honey Man… At 97, he is quite possibly the oldest beekeeper in L.A. and keeps alive a tradition that has been in his family for over 300 years." –Kamren Curiel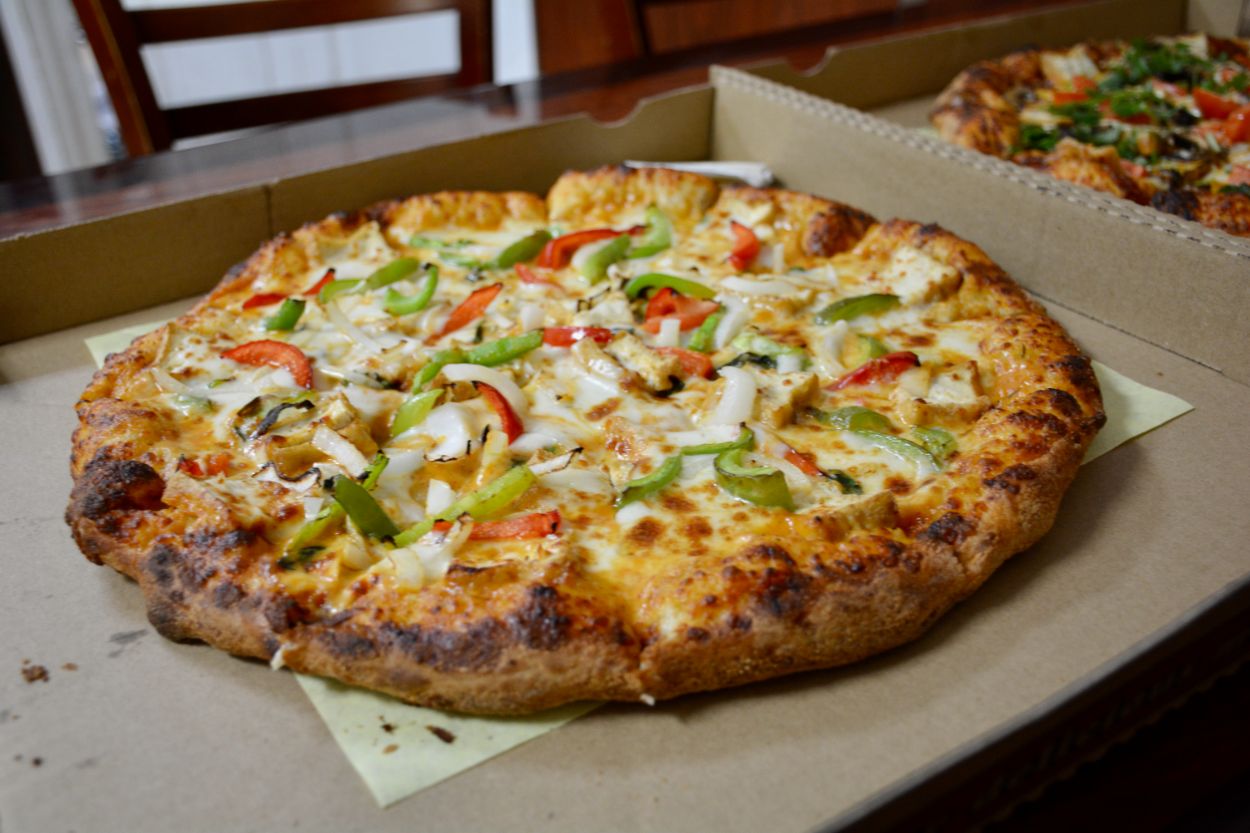 Long Beach Runs on Thai Curry Pizza: How the Mom and Pop Strip Mall Institution Captured the L.B.C.'s Heart With Their Southeast Asian-style Pies
"Taking a bite will instantly take you to another place, and you'll be left trying to compute what you have just consumed and how you have gone this far without trying something as excellent as this." – Gab Chabran
They Used to Make Fun of Her for Being the Daughter of a Street Vendor, and Now They Just Opened Their First Restaurant in HP
"Maria reminisced, 'Ella me decia, 'El dia que tengas tu propio restaurante, no te va corretear la policía, ya no vas a tener miedo' y yo trataba de tomar sus palabras en serio pero me daba tristeza. (She would tell me, 'the day you get your restaurant, the police will no longer chase you, and you won't be scared anymore.' I tried to take her words seriously, but it made me sad.'" – from the story by Laura Tejeda
Tacos For Mental Health: 20 Cents Of Every Single Dollar At This New Taquería Goes To a Charity Supporting Transitional Youth
"Unlike the Boys & Girls Clubs that Valles grew up going to, she wants her organization to provide more valuable resources like financial literacy courses… 'I had my first kiss at a Boys and Girls Club because nobody was watching.'" – Lexis-Olivier Ray
The L.A. TACO Guide to Eating In the Inland Empire ~ Volume One
"Two words: "Oxtail Tamale." The star of Black-owned Dhat Island's menu is this banana-leaf beauty full of meat that falls apart under its own weight." – Mariah Castañeda
L.A.'s First Taquero to Serve Tijuana-Style 'Birria de Lengua' Is Now Slanging Tacos in East Los Angeles
"Someone once called lengua the 'filet mignon of taco meats' and that may not be a far-off comparison. It's a mostly lean cut of meat with a buttery tenderness in texture. But unlike filet mignon, lengua is unjustly underrated." –Memo Torres
In Long Beach, a Mujer-Owned Tortilla DIY Non-Profit Raises Money for L.A.'s Homeless and More
"In the kitchen of her Long Beach apartment, Sandy Wall is transforming masa into miracles." –Hadley Tomicki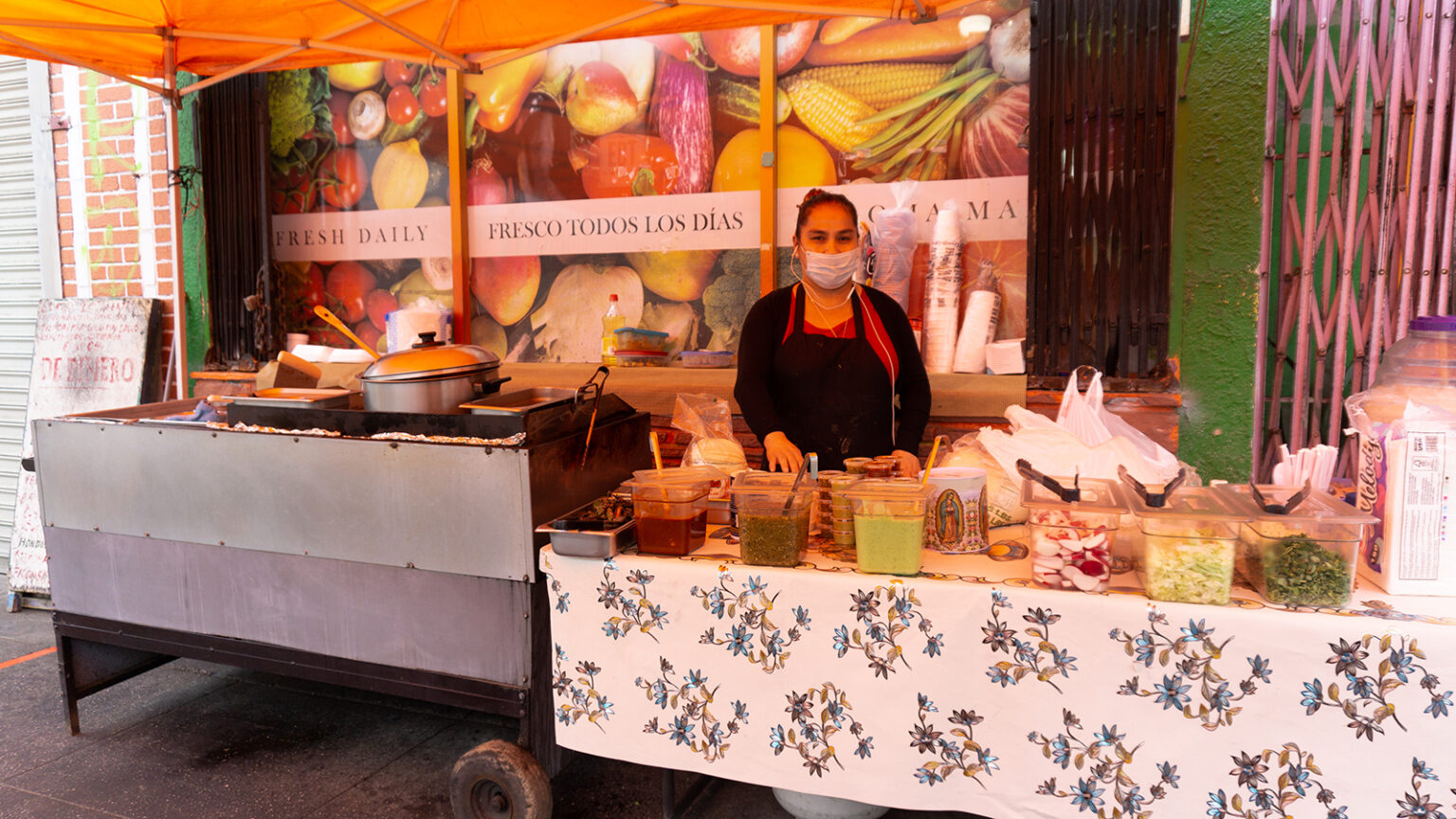 INVESTIGATIVE REPORTING
Counting Cash At Dinner: The L.A. TACO Guide to the Restaurants Jose Huizar Dined At While Allegedly Collecting Bribes
"During one meeting, Huizar allegedly counted a $15,000 payment from a business person while seated at an upscale Italian restaurant before using a napkin to conceal the cash. A couple of months later, the FBI raided the council member's offices and home." - Lexis-Olivier Ray
Seven Months of Being Scared to Work: The City Attorney Charged Me With Committing A Questionable 'Crime' While Reporting
"When the police attack you while working as a journalist, you don't get to yell at them or fight back. You continue to do your job." - Lexis-Olivier Ray
Tacos For Farmworkers: Meet the Two Former Campesinos Who Return to the Fields Every Year to Grill Carne Asada For Their Fellow Paisanos
"And these meals are not pre-packaged, oh no, Alvarez said they take everything to the campo and cook for them on sight. Like a giant carne asada for campesinos, providing them food like tacos, burritos and tortas estilo Michoacán, along with beverages and a side of arroz y frijoles. On one occasion, they donated masks and took doctors and nurses from a local hospital who provided farmworkers with information on COVID19 and offered vaccines." - Janette Villafana
Fines and Confiscation: Explaining L.A.'s Arbitrary Street Food Cart Law the County Uses to Criminalize Street Vendors
"Until Los Angeles' street vending economy is legalized, vendors are stuck between violent robbers and the hostile law enforcement that is supposed to protect them from attacks in the first place." - Janette Villafana and Jack Ross
FROM THE OGs
Meet the Puppet Master From Tijuana Behind 'the Saddest Clown in Los Angeles' Gangster Marionette, El Triste
"Cain Carias was brought to Los Angeles when he was 13 years old from Tijuana, Mexico. He grew up in MacArthur Park. One of his first jobs out of high school was volunteering at The Bob Baker Marionette Theatre at the original location in Echo Park. After 13 years of learning the craft of puppeteering from Bob Baker himself, Cain decided to pursue his puppet master passions and goals. Working with a friend and dollmaker, Ms. Reyes Arte, Caín collaborated to create "El Triste." - Erwin Recinos
Santa Fe Spring's Lowrider Bike Prodigy Has Been Building Lowbikes Since He Was 11 Years Old
"At 24-years-old, he has over a decade of custom lowbike building experience. He has plans to pass on his knowledge and love for the bike culture over to his younger brother who is also getting started building his own bike as well. In the future, Angel plans on building more bikes, projects, and work on his 1966 Volkswagen Squareback. At some point, Angel would like to have his own shop with fellow builders from his club." - Erwin Recinos
The L.A. TACO Guide to the Best Swap Meets and Flea Markets for Holiday Shopping
"Swap meets are a reflection of their communities. I've been around them all my life, and now more than ever, as Los Angeles continues to develop quickly, I appreciate and value them for the cultural treasures that they are. Whether I'm looking for something specific or looking to spend a weekend morning walking around to see what I can find, the swap meet is always there. Some salt of the earth kind of shit, you know? Except with discount tube socks and all the customized car decals you can handle." - Erick Huerta
A Bell Gardens-Raised Latinx Artist Creates a Comic Book to Challenge SELA's Negative Stereotypes
"He explains that whenever Bell Gardens is talked about in the news, the narrative is about corrupt politicians or gang violence in the community. As a student at UC Santa Barbara, he would always have to go out of his way to explain to people where Bell Gardens was in relation to the L.A. metro area. As exhausting as that was, during a class lecture, he realized just how deep the stigmatization of southeast L.A. goes." - Erick Huerta
Javier Cabral contributed to this report. 
One of L.A. TACO's co-founders, Hadley Tomicki is a critic and journalist whose work has appeared in the Los Angeles Times, New York Magazine, and many other places.
Stay in touch
Sign up for our free newsletter