Theater
Interview with Kanzo: Actor/Burlesque Show Emcee ~ Los Angeles
9:15 AM PDT on July 28, 2008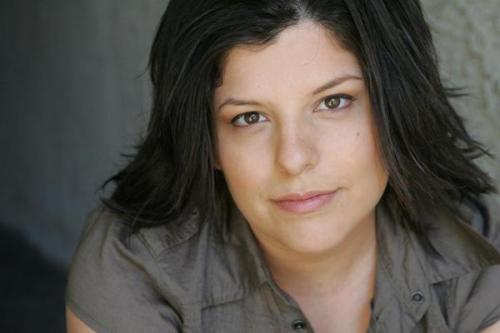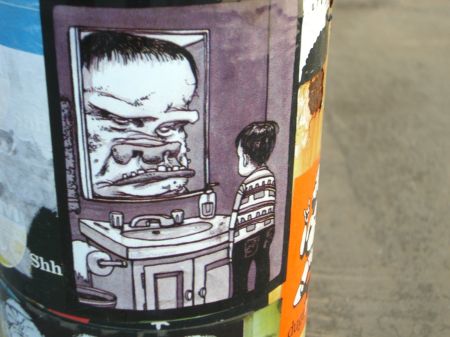 Kanzo. Photo by Mikel Healey.
frankiely: Tell us about your first encounter with Burlesque.
KANZO: My first time was at the Fourty Deuce on Melrose where they do a mainstream kind of burlesque. I felt so empowered by it. I didn't feel ashamed to watch. It was such a relief to feel good about something that can be considered bad. This was not degrading to women, men were not throwing money at them saying come over here and do this sexual act for me. It was accepted in the room that this was a performance and I was so taken by the connection the girls had with the audience since I'm a performer as well. I was blown away by what they did and how they did it with such confidence. They didn't take everything off and they were able to captivate and suspend the audience's attention by teasing them... which is what it's about.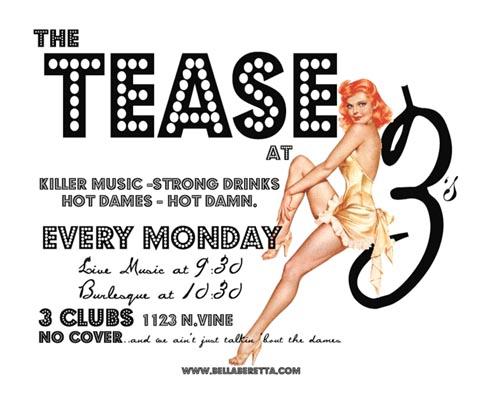 frankiely: Can you expand on that? Being a French woman by trade, burlesque to me evokes Laurel & Hardy usually with their clothes on.
KANZO: Burlesque in major cities has changed over time, it died and was revived and died again and was revived again. What is interesting here in Los Angeles is that the girls make a comment, maybe political, social or cultural like La Cholita...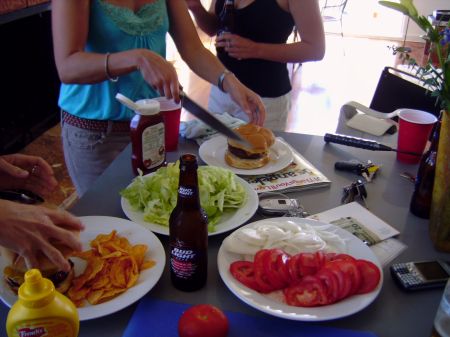 KANZO: She's a great performer and dancer, her persona comments on how we see Chicanos or Latin people in our culture today, maybe not immigrants from Mexico or Central America but the pocha, if you want to say the term... the Chicana of Los Angeles. She dresses up in very traditional forms of folkloric dresses but she has her twist for the new generation. She represents neo-burlesque, the new wave, the new Chicana, what it is to be a Latina in today's L.A.
Each performer has their own personality, their own act. Ruby Champagne calls herself the Mexican Spitfire of Burlesque; her inspiration comes from the 1930's Golden era of Mexican cinema. She's got the glamorous look. Her routines are very classic, it's not just about the body and about stripping, it's about her as this persona and you follow her dialogue, her dance, and yes it involves taking off clothes but it's really about the revealing of the personality.
Ruby Champagne. Photo by Laura Creecy.
frankiely: That's hot! I bought Playgirl Magazine recently and of course amidst all these pictures of naked men, it's the one who showed not just flesh, but brains and personality in his interview who got me really turned on.
KANZO: There's another performer called Lulu Lunaris who is from Guadalajara, she is hilarious, she's very influenced by Middle Eastern and Gypsy forms of dancing. She incorporates a lot of belly dancing in her performance like back in the carnival days in the American circus. Burlesque was introduced by these women who appeared in freak shows and represented the exotic. As Americans we love the exotic, we are allured by it, we also love that these dancers allow us to travel, like Lulu and her Egyptian dance. When you see something from far away you're entering a new world and your imagination starts to play. Like you're French and it evokes a certain erotic flavor... passion and...
frankiely: I do see that light in men's eyes when they find out: "Ah... you're from Fraaaannnccce!" (laughs)
KANZO: It's almost like they start watching a film and on stage the same thing happens because all the dancers have their own themes and they allow the audience to play with their imagination. That's the difference between strippers and burlesque dancers. Striptease is like bham! here it is, you see the body, you got nothing to work with and as an audience maybe you just want to get off or whatever. But with burlesque you come to enjoy a performance and you allow yourself to be lost just like when you watch a film or a play.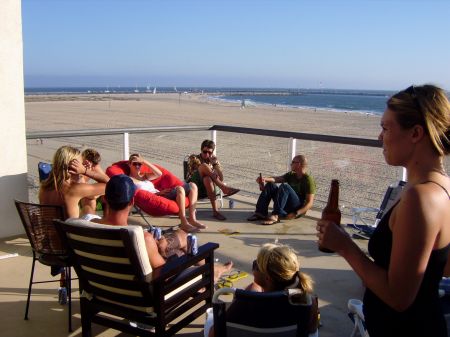 Lulu Lunaris. Photo by Laura Creecy.

KANZO: Victoria Vengeance's act is very varied but definitely Gothic and gory. I remember the first time I saw her and Charlotte La Belle Araignee (The Beautiful Spider) - a French name -they would take these very traditional themes like Christmas, Halloween, Love and would twist them in totally unexpected bloody ways (laughs.) The holidays are very popular among the burlesque crowd because dancers get to comment on something we all have to participate in as a community, whether we want it or not. A lot of people feel "Why do I have to do this on this day, why do I have to celebrate it in this way?" Well you can attend a show at 11pm and see the burlesque dancers perform their own version of Valentine's Day. Often it's a juxtaposition of things like Flame Cynders has a set where she starts with a very fairytale view of a female wearing a white dress with rhinestones (representing ice) and then she turns it into a fire number where she takes off pieces of her clothes unveiling red hot fabric. Burlesque dancers definitely comment, each in their own way, on how we view things and challenges those beliefs like a lot of art strives to do.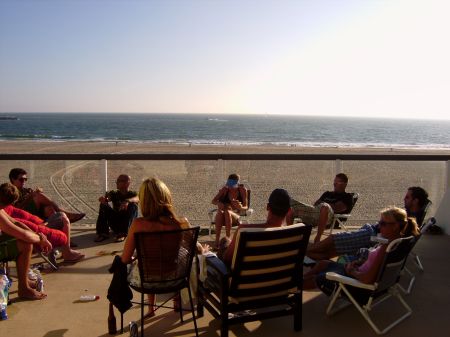 Hair, make-up and clothing by Victoria Vengeance.
frankiely: Tell me about your experience as a burlesque show emcee.
KANZO: Katynka Martinez, the director of the BH Life film festival, a festival of women's films at CASA 0101 in Boyle Heights, told me in December 2006 that they were going to do a fundraiser during the festival. She invited burlesque dancers and asked me if I wanted to host the event. I was like "Hell, yes!" I wanted to go into stand-up comedy at the time so it was a great opportunity for me.
Because the dancers are so feminine I decided to go for a more masculine look. The band that night was a rockabilly band so I went for a 1940's look. I wanted to make it about the dancers, not about me. I peeked from behind the curtain as much as I could. When I emceed the show at the Whisky it was a different kind of crowd, the men in the audience excepted strippers, they were rather rude but as an emcee you have to be able to handle that type of crowd and get them on course. You cannot arrive on stage with a script, you've got to feel your audience.
frankiely: Tell me why the majority of the burlesque audience is female. You'd think men would flock to The Tease.
KANZO: Women feel empowered by burlesque. Maybe the dancers have beautiful bodies, maybe they don't. Maybe they relate, they think: if they can go up there with that confidence and look the way they look, I can achieve that too. We're always thinking we're not pretty enough, our boobs are not big enough... these women go up there with the bodies they have and they don't care. They feel beautiful. The female audience loves it because they're celebrating themselves by watching the dancers. You have Renea' Le Roux who is a voluptuous woman from Georgia. She was Miss Viva Las Vegas 2006, she's one of the best performers in LA. The way she carries herself, her personality, you're just drawn to her. When they're on stage and when they feel great, you feel that great.
"Southern Belle from Hell" Renea' La Roux.
KANZO: It's also shifting our views of what a woman is supposed to be and do. Oprah recently invited this guy who had a baby, he's a transgender female to male who kept his female organs to reproduce. We're constantly challenged to what we believe our roles are as to gender and class. Burlesque is getting bigger because it's shaking away at the foundation of tradition. It's also important for Latinas to be represented and to be able to feel accepted as they are and live the way they want to live.
frankiely: It's true despite living in 2008 women are still pigeonholed into very specific roles. We both have masculine and feminine elements within us yet sweet is less threatening thus more attractive to men than strong. I recently saw the cutest little cat in a street of Santa Monica.
There was something regal about the way it sat there in the middle of the street and for a moment I felt as if I was being greeted by a God. I went home and for some strange reason I opened my Mythology book looking for a cat goddess. I found Bastet, a goddess sometimes depicted with both a lion-head because it represents the fierce protector in women and a cat head, the cat being our more nurturing and purring side. Ancient Egypt sounds way more modern to me than our modern Western times. And we claim Hilary made history. Anybody ever heard of Cleopatra?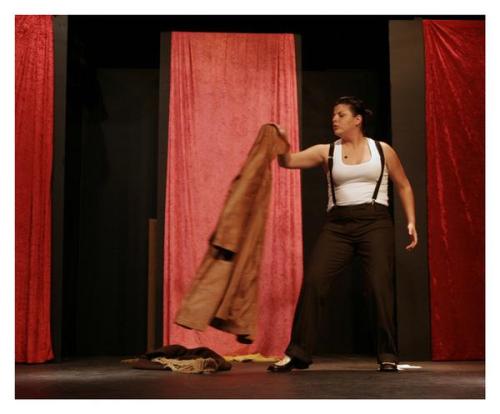 Kanzo as emcee. BH Life Film Festival. Photo by Sam Hernandez.
KANZO: Nobody likes to be put in a box. As a society we have to question the limitations that are put upon us because of race, gender, class. I'm certainly not typical. When I dressed to be the emcee I wanted to play with the feminine/masculine roles. For example I have big breast, so I'm seen as feminine but I also wear men's clothes - and I'm not a butch dyke but one day I might want to wear a tie and be in my protector/aggressor mode, or one day the softer side might want to come out.
frankiely: Like Mary J Blige sings in "Feel Like a Woman" on her latest album "Growing Pains." Sometimes we just want to be taken care of and protected and sometimes we enjoy being on top! At the same time there's no doubt in my mind that men are subjected to their own limitations of what a guy should do or not do or should feel or not feel for fear of being taunted as not being man enough or maybe too manly/aggressive.
KANZO: Yes! Guys in the audience get really uncomfortable when Bobbie Burlesque, the only male burlesque dancer in Los Angeles, comes on. They go outside to smoke. He also challenges the notion of what it means to be a man. He does all kinds of different acts, including vaudeville. He also strips, but like the other girls it's about a performance. He's really good at it.
frankiely: That's a fact I'll be very happy to check (laughs.) Seriously, I find this fascinating. What is his act?
KANZO: Here's a guy in a role that a woman usually partakes and like the women, he goes "You know what, I don't care what society says, I'm gonna do this." Once again it changes the definition of what the culture allows and what the culture rejects. Men are under a lot of pressure too, you look at men's magazines and on ads all the men have perfect bodies.
frankiely: And God forbid a straight guy might feel aroused by Bobbie's act!!! Women can look at these dancers as sisters as you say empowering us and find them beautiful. I wonder if men can think about Bobbie Burlesque in that way. A lot of women are taking pole dancing classes as a way to own their sexuality rather than be ashamed of it. I wonder how men deal with theirs. The accepted notion is a woman stripping for her man, why not a man learning to strip for his woman?
Bobbie Burlesque ~ Tease-O-Rama 2007.
frankiely: Since you're an actress and a stand-up comedian, have you ever been tempted to do your own act?
KANZO: Yes but I'm also scared!!!! I have taken my clothes off for a drawing class. I wanted to know what it felt like and I found it really freeing. But for now I'm focusing on my comedy and my acting career with the Company of Angels.
frankiely: Where do you go in L.A. to see Burlesque?
KANZO: You can check the M Bar, there are also shows at El Cid sometimes on Thursday nights. Bordello is also having a lot of shows. Definitely check out The Monday Night Tease at 3Clubs on Vine and Santa Monica every Monday night with Lili VonSchtupp - an absolutely fabulous woman.
This interview was originally published on The Smiling Spider.
Stay in touch
Sign up for our free newsletter