Taco Madness 2011
looking for Taco Madness 2012? Click here!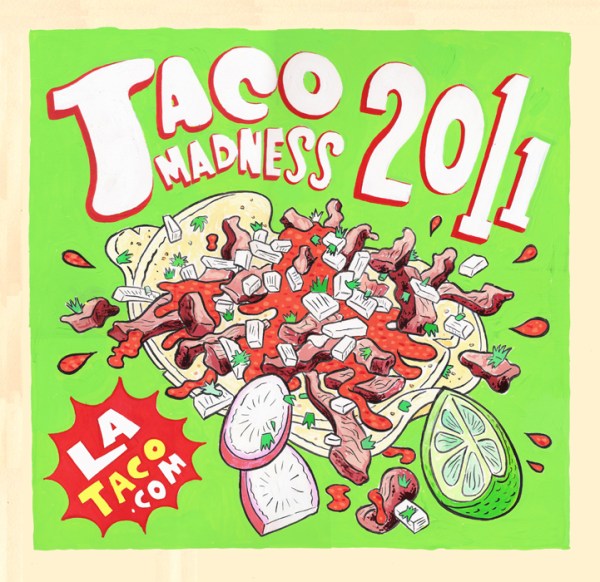 CONGRATULATIONS
to Mexicali Taco & Co., winners of Taco Madness 2011. Mexicali Taco and Co. are officially LA's favorite taco. The battle was crazy, with dozens of lead changes over the final hours, and Mariscos Jalisco easily could have won. LA is lucky to have so many great tacos and passionate taco eaters who exemplify the taco lifestyle. This was truly a Taco Madness to remember, with some of the closest battles we've ever seen. We saw upsets, a breakout underdog, and a final four battle between Ricky's Fish Tacos and Mariscos Jalisco that became an instant classic. Thousands of votes later, our winner joins Yuca's and La Estrella as LA's favorite taco. Want to commemorate Taco Madness 2011?
buy a limited edition print of Taco Madness 2011
by the world-famous Hawk Krall!

TACO MADNESS 2011 is presented in conjunction with
Urbanspoon.com
. On the site, you can view all of the restaurants listed in the tournament.
Take a look
!